London Sightseeing: Top Family Tours And Attractions
Tags :
City Break, England, Europe, London, Museums & Culture
From the roof of a red doubledecker bus or the galleries of a great museums, an organized tour can help you make the most of your London family vacation.  This is especially true during 2012, the summer of the London Olympics, when knowing where to get out of town for the day may be your family's best sightseeing option. 
Here are some favorite ideas, along with links to purchase tickets so you won't find yourself waiting in long lines -- or "queueing up" as the Brits like to say.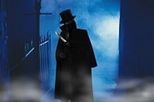 Skip the Line: London Dungeon
Be fast-track transported to the darkest moments in London's history at the creepiest attraction in town, the London Dungeon. Even better, by purchasi...Read More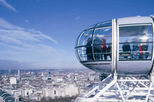 London Full-Day Sightseeing Tour
From a private tour of the Tower of London to the Changing of the Guard at Buckingham Palace - you'll see everything England's capital has to ...Read More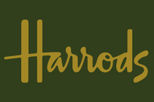 Harrods Afternoon Tea and St Paul's Cathedral London Tour
Take a guide tour of St Paul's Cathedral with a special visit to the Whispering Gallery. Next, take off to Harrods for a delicious cream te...Read More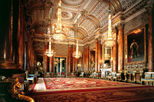 Skip the Line: Buckingham Palace and Windsor Castle Day Trip from London
Visit two of England's most royal attractions on this day trip combining Windsor Castle and Buckingham Palace. You'll gain fast-track access of Buckin...Read More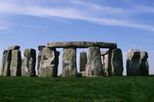 Small Group Stonehenge, Windsor Castle and Bath Day Trip from London
Take a small group day trip from London and visit three of England's most famous attractions - Stonehenge, Windsor Castle and Bath. Numbers are limite...Read More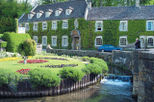 Lunch in the Cotswolds from London
Escape London's crowds for a day trip to the picture-perfect Cotswolds for lunch. You'll visit a region that is forever England, seemingly unchanged b...Read More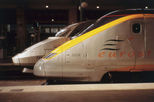 Independent Rail Trip to Brussels by Eurostar
Take the Eurostar to the continent on an independent day trip in Belgium. Use your ticket on the Hop on Hop off bus service to explore the cosmopolita...Read More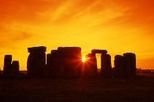 Private Viewing of Stonehenge including Bath and Lacock
Book an exclusive private viewing of Stonehenge. Stepping inside the "inner circle of stones" is a once-in-a-lifetime opportunity. Tickets are limited...Read More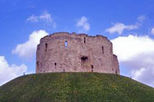 Independent Rail Trip to York
Discover historic York at your own pace on an independent rail tour to the north of England. Make the most of the day by taking a city sightseeing bus...Read More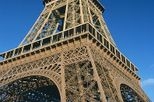 Luxury Paris Day Trip with Champagne Lunch on the Eiffel Tower
Take a romantic day trip to Paris on the Eurostar and see the sights including Notre Dame, Champs Elysees and the Arc de Triomphe. Enjoy a Champagne l...Read More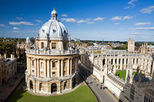 Stonehenge, Windsor Castle and Oxford Day Trip
See Queen's home at Windsor Castle, where Druids once worshiped at Stonehenge and Oxford scholars study, on a day trip from London. Traveling by luxur...Read More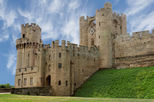 Warwick Castle, Stratford, Oxford and the Cotswolds Day Trip from London
See some of England's famous towns and castles on this full day trip from London. Visiting Oxford, you'll enjoy a private tour of Christ Church Col...Read More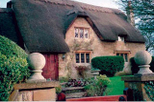 England in One Day Trip
Take a trip through the English countryside on a day trip from London to Stonehenge, Bath, Stratford-upon-Avon and the Cotswolds. You'll combine vi...Read More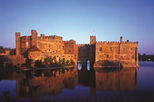 Leeds Castle Private Viewing, Canterbury and Greenwich Day Trip from London
Leave the hurly-burly of London for the day and tour the highlights of Kent. You'll have an exclusive private viewing of Leeds Castle, dubbed the l...Read More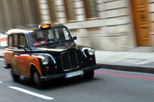 Private Tour: Harry Potter Black Taxi Tour of London
From Diagon Alley to the Leaky Cauldron take a private black taxi tour of Harry Potter sites by black taxi. Nobody knows the streets of London like...Read More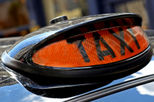 Private Tour: Black Taxi Tour of London
What could be better than a tour of London by black taxi? With your own personal driver guide, you'll see London at your own pace. You can stop whe...Read More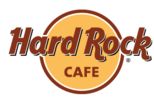 Skip the Line: Hard Rock Cafe London
Book your dinner at London's Hard Rock Cafe ahead of time and jump the queue. Don't waste time waiting in lines on vacation!...Read More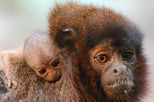 Skip the Line: London Zoo Tickets
Charles Darwin was a fellow of London Zoo and visited regularly. Now you can follow in his footsteps with skip-the-line entry to London Zoo. Even bett...Read More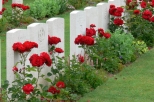 Somme WWI Battlefield Small Group Day Trip from London
Take a poignant day trip from London to visit the World War One battlefields of the Somme. If you have an interest in history or genealogy, visiting t...Read More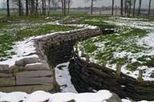 Loos, Arras and Vimy Ridge WWI Battlefields Small Group Day Trip from London
Loos, Arras, Vimy Ridge, Fromelles ... explore the poignant history of these WWI battlefield sites on a day trip from London you'll never forget. This...Read More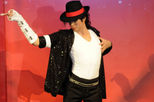 Skip the Line: Madame Tussaud's London
Experience the glittering world of fame for a day with skip the line entry to Madame Tussaud's interactive waxworks. Even better, by purchasing your t...Read More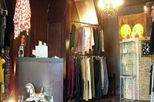 Private Walking Tour: London's East End
Every in-the-know Londoner has an address in their little black book drawn from the cutting edge of art, fashion and design located in London's East E...Read More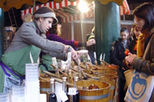 Market Fresh: Private London Weekend Market Tour
For an authentic slice of London life, set off on a private walking tour of London's Saturday morning markets. Along the way, connect with London's un...Read More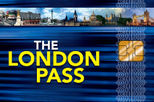 London Pass
Discover more with the London Sightseeing Pass. With a choice of 1, 2, 3 or 6 consecutive days, the pass offers great value and convenience with free ...Read More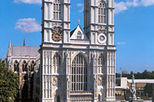 Private Tour: London Walking Tour
Your tour starts from Westminster Abbey, perhaps the most beautiful early Gothic building in Great Britain and still used for daily worship and royal ...Read More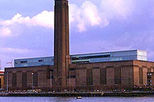 Private Tour: Tate Britain and Tate Modern
Tate Britain, where your tour starts, contains the main collection of British Art from the 16c. to the present day. It is a splendid 19c. home for the...Read More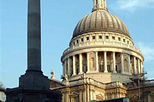 Private Tour: London Walking Tour of St Paul's Cathedral
The imposing Dome of St. Paul's Cathedral has been a symbol of London not least during the blitz of the second world war when it stood framed by the f...Read More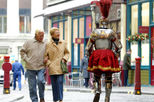 Private Tour: London Walking Tour of the Tower of London and Tower Bridge
Explore London's wealth of history in style on a private walking tour of the Tower of London and Tower Bridge, with an expert to guide you. Accompanie...Read More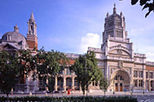 Private Tour: London Walking Tour of Apsley House and the Victoria and Albert Museum
Your tour begins at the Victoria and Albert Museum, London's Victorian center of art and crafts dedicated to the royal couple. Now a museum of arts fr...Read More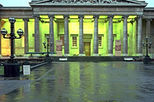 Private Tour: London Walking Tour of the British Museum and Soane Museum
Discover London's wealth of history and culture in style on a private walking tour of the British Museum and Sir John Soane's Museum, with an expert t...Read More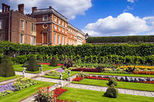 Skip the Line: Hampton Court Palace Tickets
See where King Henry VIII wooed his many wives with fast-track entry to Hampton Court Palace. Even better, by purchasing your ticket ahead of time ...Read More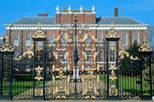 Skip the Line: Kensington Palace Tickets
Visit Kensington Palace the royal home of Queen Victoria and Princess Diana. Even better, by booking your ticket ahead of time you'll jump the queu...Read More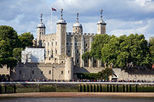 Royal Palaces Pass: Kensington Palace, Hampton Court and Tower of London
Book in advance and jump the queue at the Tower of London, Hampton Court and Kensington Palace. Don't waste time waiting in lines on vacation! Your...Read More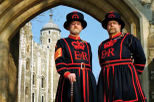 Skip the Line: Tower of London Tickets
Take a journey back in time at the UNESCO World-Heritage-listed Tower of London. The 'skip the line' entrance ticket includes viewing the White Tow...Read More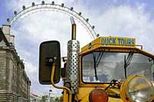 London Duck Tour
On the London Duck tour, you'll tour London's sights in a way you never imagined possible, on an exciting road and river adventure aboard a yellow ...Read More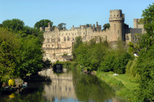 Great British Heritage Pass
Combine great value and great sightseeing with the Great British Heritage Pass. Giving you free entry to nearly 600 attractions in England, Scotlan...Read More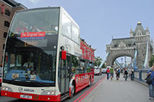 The Original London Sightseeing Tour: Hop-on Hop-off
Experience the essential introduction to London aboard the original hop-on hop-off sightseeing tour. You'll see all the magical sights of London in a ...Read More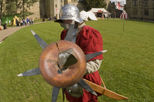 Warwick Castle Entrance Tickets
You don't just visit Britain's Greatest Medieval Experience, you live it! A visit to Warwick Castle is a great day trip from London or Birmingham that...Read More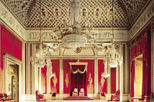 Skip the Line: Buckingham Palace Tour
See where Her Majesty the Queen lives and take a tour of Buckingham Palace. Booking your tour ahead of time and you'll jump the queue - don't waste...Read More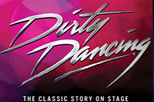 Dirty Dancing Theater Show
Beloved coming of age film, Dirty Dancing comes to the West End stage to take you back to 1963 " when everybody called me Baby and it didn't occur ...Read More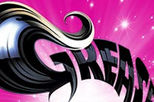 Grease Theater Show
Grease, the world's No.1 greatest musical and the perfect feel-good family show, returns to the West End this summer, bringing with it the unforget...Read More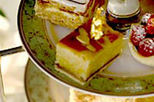 London Afternoon Tea at Grosvenor House
Afternoon tea was invented by Anna, the seventh Duchess of Bedford (1783-1857), one of Queen Victoria's ladies-in-waiting. In her day, the upper crust...Read More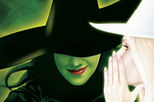 Wicked the Musical Theater Show
Get your tickets to Wicked the Musical Theater Show at Apollo Victoria Theatre in London. It tells the untold story of the legendary witches from Fran...Read More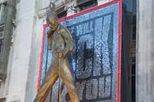 London Theater Passport
A "must do" on the list of most travelers to London is a show in the famous West End. Names including Michael Crawford, Sir Alec Guinness and even ...Read More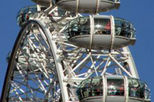 London Eye and Thames River Sightseeing Cruise
Roll up, roll up. Get your combined tickets to two of London's top attractions: a trip on the London Eye and a Thames River sightseeing cruise. You'll...Read More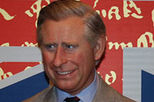 Madame Tussauds and Thames River Sightseeing Cruise
Get your tickets now for two of London's most popular activities: Madame Tussauds and a Thames River sightseeing cruise. You'll save money on the deal...Read More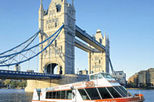 Thames Hop-On Hop-Off River Cruise
The best way to see London's sights and splendor is from the deck of a boat. With this hop-on hop-off pass you can cruise up and down the Thames, alig...Read More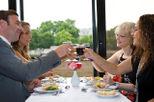 The London Showboat Dinner Cruise on the Thames River
Enjoy a four course meal and cabaret show on the London Dinner Cruise on the River Thames. You'll glide past some of London's landmarks including t...Read More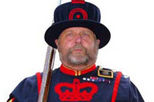 Tower of London and Thames River Sightseeing Cruise
Combine a visit to the Tower of London and a Thames River sightseeing cruise with this convenient one-day pass. You'll experience two of London's most...Read More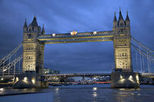 London Thames River Dinner Cruise
Breathtaking river views, relaxing atmosphere, a four-course meal and after-dinner dancing - what more could you ask for? A Thames Rive...Read More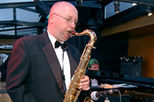 London Thames River Jazz Lunch Cruise
Relax, indulge and soak up the laidback atmosphere on a Thames River lunch cruise with live jazz entertainment. You'll receive a welcome cocktail, enj...Read More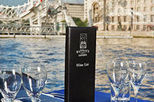 London Thames River Lunch Cruise
Escape London's hustle and bustle, and combine lunch with a sightseeing cruise on the River Thames. You'll cruise in style and enjoy a three-course lu...Read More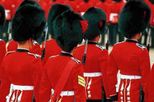 London Morning Tour Including Changing of the Guard Ceremony
Tour London's most important sights on a morning tour that's perfect if you're spending only a short time in England's capital. You'll gain a compr...Read More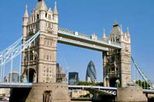 Thames River Cruise, Tower of London and City of London Tour
See the best of London in an afternoon, with a visit to the Tower, a City tour including St. Paul's Cathedral and a cruise on the River Thames....Read More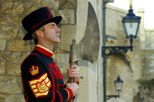 London in One Day Sightseeing Tour
On the London in One Day Sightseeing Tour, you will explore the very best of London on a fully-guided tour. You'll take a scenic drive through the Wes...Read More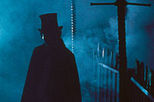 Jack the Ripper Tour and London Ghost Walk
This London walking tour will show you the sinister and ghostly side of London, follow the blood-soaked footsteps of murderer Jack the ...Read More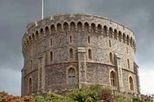 Windsor Castle and Runnymede Half-Day Trip from London
Spend the morning in London how you please, then take an afternoon tour to Windsor and Runnymede. You'll be back in London in time for dinner, after t...Read More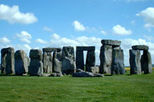 Stonehenge, Salisbury and Bath Day Trip from London
From famous Salisbury and Stonehenge to the beautiful Georgian city of Bath, you'll see it all on a cultural day trip from London. The tour includes t...Read More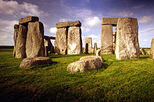 Stonehenge, Windsor Castle and Bath Day Trip from London
Don't leave London without taking this best-selling tour to Windsor Castle, Stonehenge and Bath, England's most beautiful Georgian city. Your day trip...Read More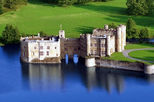 Leeds Castle, Canterbury and Dover
Explore the best of London and the countryside including Leeds Castle, Canterbury and Dover. You'll see the Royal Observatory, home to the Prime Merid...Read More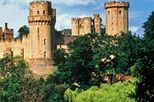 Oxford, Cotswolds, Stratford-on-Avon and Warwick Castle Day Trip from London
Immerse yourself in England's beauty and history on a day trip to Oxford, Stratford and Warwick Castle. You'll travel through the rolling hills of the...Read More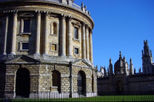 Cambridge and Oxford Historic Colleges of Britain Day Trip
Begin the day traveling across the Chiltern Hills to Oxford, the "City of Dreaming Spires", whose hushed courtyards and elegant, dignified timeworn bu...Read More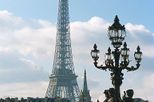 Budget Independent Rail Tour to Paris by Eurostar
Explore Paris at your own pace on this value for money, unescorted day trip from London. Your Paris package includes Eurostar tickets and a Visite Par...Read More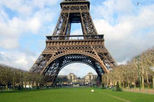 Paris Rail Day Trip from London
Staying in London but want to see Paris? Travel by Eurostar to discover the "City of Lights" independently or with a guide. Whether it's the Eiffel...Read More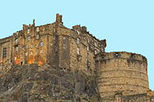 Edinburgh Rail Day Trip from London
Tour Edinburgh your own way on an independent day trip from London. Everything is arranged for you: return rail tickets, Hop-on Hop-off City Tour, ent...Read More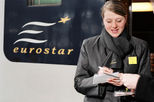 Brussels Rail Day Trip from London
At just under two and half hours, why not take the opportunity whilst in London to take a day trip by Eurostar over to the vibrant cosmopolitan city o...Read More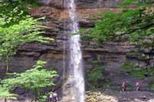 Lake District Rail Day Trip from London
Take a rail tour to the beautiful Lake District, and visit Hill Top where Beatrix Potter was inspired to create Peter Rabbit, Tom Kitten and the Flops...Read More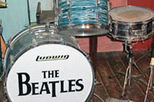 Beatles and Liverpool Rail Day Trip from London
Penny Lane, Strawberry Fields - visit these famous Liverpool sights your own way on an independent day trip from London. Everything's arranged for you...Read More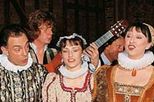 Medieval Banquet and Merriment by Torchlight in London
Feast with your host Henry VIII and other colorful characters from Merrie England at a medieval banquet straight from the pages of history! Minstrels ...Read More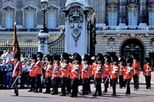 London Morning Tour including Changing of the Guard
Visiting London on a budget? See London's West End highlights on this morning tour - and save money by choosing your own lunch, giving ...Read More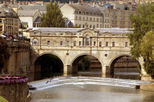 Stonehenge, Salisbury and Bath Custom Day Trip
Travel to Stonehenge, Salisbury and Bath. Our custom day trip guarantees unbeatable low prices, deluxe coaches, experienced guides and the flexibility...Read More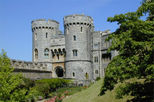 Stonehenge, Windsor Castle and Oxford Custom Day Trip
Travel to Windsor, Stonehenge and Oxford. Our custom day trip guarantees unbeatable low prices, deluxe coaches, experienced guides and the flexibility...Read More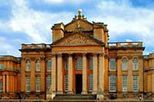 Blenheim Palace Tour and The Cotswolds Custom Day Trip from London
Travel to Blenheim Palace and the Cotswolds. Our custom day trip guarantees unbeatable low prices, deluxe coaches, experienced guides and the flexibil...Read More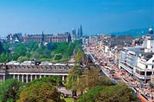 3-Day Rail Trip to Edinburgh, Loch Ness and the Highlands from London
All aboard the Edinburgh Express on a three-day tour from London! You'll tour Edinburgh at your own pace on this partially guided rail tour, ...Read More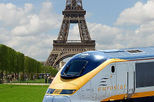 2-Day Rail Trip to Paris from London
With France situated only a few miles across the English channel, a little over 2.5 hours away on the Eurostar, you won't want to miss this opportunit...Read More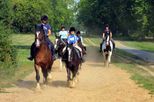 Horse Riding in Hyde Park
London's Hyde Park Riding School at Rotten Row in Hyde Park has been the most famous equestrian venue in England for 300 years. There are five miles o...Read More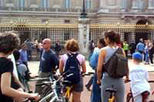 London Bike Tour - East, West or Central London
Explore London by Bike, and enjoy the city in a different and highly entertaining way. Centuries of history, a story around every corner, tales of the...Read More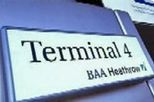 London Airport to Airport Private Transfer
Travel between London Heathrow and Gatwick Airport. Transfer services are available 24 hours a day, 7 days a week....Read More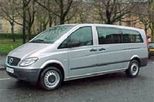 London Airport Private Arrival Transfer
Travel from London Heathrow, Gatwick, Stansted, Luton or City Airport to your London City accommodation. Transfer services are available 24 hours a da...Read More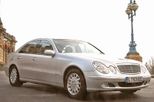 London Airport Executive Private Arrival Transfer
Travel from London Heathrow, Gatwick, Stansted, or Luton Airport to your London City accommodation in style. Executive Transfer services are available...Read More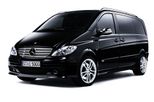 London Airport Private Departure Transfer
Travel from your London City accommodation to London Heathrow, Gatwick, Stansted, Luton or City Airport. Transfer services are available 24 hours a da...Read More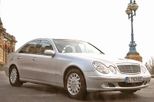 London Airport Executive Private Departure Transfer
Travel from your London City accommodation to London Heathrow, Gatwick, Stansted or Luton Airport in style. Executive Transfer services are available ...Read More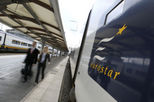 London St Pancras Eurostar Private Departure Transfer
Travel from your London City Hotel to St Pancras station. Transfer services are available 24 hours a day, 7 days a week....Read More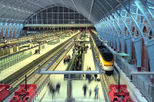 London St Pancras Eurostar Private Arrival Transfer
Travel from St Pancras Train Station to your London City Hotel. Transfer services are available 24 hours a day, 7 days a week....Read More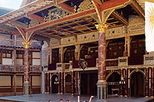 Shakespeare's Globe Theatre Tour and Exhibition
Shakespeare's Globe Exhibition is the world's largest exhibition devoted to Shakespeare and the London in which he lived and worked. Housed beneath th...Read More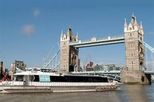 Thames Clippers River Roamer: Hop On Hop Off Pass
Whether you're visiting London for the first time or live in the city, there is no better way to experience the attractions of the capital than with a...Read More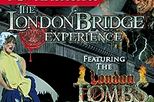 The London Bridge Experience
Come and experience London's most exciting new attraction - The London Bridge Experience - in the vault of the world's most famous bridge. Expect the ...Read More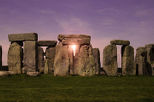 Late-morning Departure to Stonehenge
This is one of the only day trips visiting Stonehenge departing after 10am, giving you plenty of time for a leisurely morning in London before heading...Read More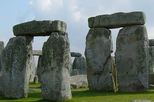 London to Stonehenge Shuttle Bus & Independent Day Trip
If you'd like to visit Stonehenge without a guide, pre-book now for a fast, hassle-free independent day trip. It's the best way to arrange a do-it-you...Read More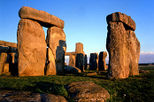 2-Day Trip: Stonehenge and Bath Overnight
Take time out to see one of England's most famous attractions - Stonehenge, Windsor and Bath. This overnight excursion from London combines a guided f...Read More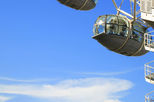 London Eye: Skip the Line Tickets
Skip the line for a perfect London Eye experience! With fast track entry for your standard flight in a shared capsule, you get to skip the majority of...Read More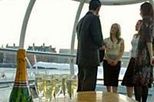 London Eye: Champagne Experience
No visit to London is complete without a trip on the London Eye! Indulge yourself with this breathtaking experience. Book a flight and add a glass of ...Read More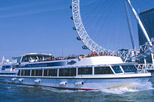 London Eye: River Cruise Experience
Take a London Eye River Cruise and see London from a different perspective. Highlights of the 40-minute circular cruise include Big Ben and the Houses...Read More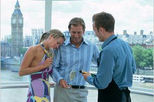 London Eye: Romantic Private Capsule for Two with Champagne
Are you planning a special occasion and considering hiring your very own private London Eye capsule? This is a private London Eye flight offering you ...Read More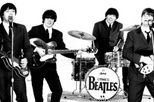 London Rock Music Bohemian Soho and North London Small Group Tour
Hit the bohemian neighborhoods of London including Soho and Camden Town as you delve into the city's rock 'n' roll past on a this small group London R...Read More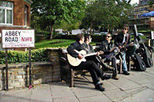 London Rock Legends Small Group Tour by Minivan
All aboard the magic bus to see where rock legends have played and died in London, the greatest rock 'n' roll city in the world! On this small group n...Read More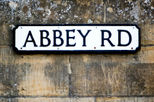 London Rock Music Tour
This is the ideal way to discover London's Rock Music history. Choose either the morning or afternoon tour or book them both for a comprehensive Londo...Read More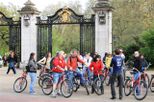 London Bike Tour
This half-day bike tour is a fun, educational and active way to see London's spectacular landmarks. You will see virtually all of the sites you've hea...Read More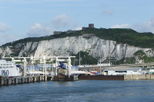 London Cruise Port Private Arrival Transfer
Travel from Tilbury, Southampton, Dover or Harwich port to your London accommodation by private vehicle. Transfer services are available 24 hours a da...Read More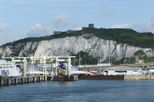 London Cruise Port Private Departure Transfer
Travel from your London City accommodation to Tilbury, Southampton, Dover or Harwich Port by private vehicle. Transfer services are available 24 hours...Read More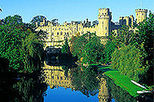 Warwick Castle, Oxford, Cotswolds and Stratford-upon-Avon Custom Day Trip
Travel to Warwick Castle, Shakespeare's Stratford-upon-Avon, Oxford and The Cotswolds. Our custom day trip guarantees unbeatable low prices, deluxe co...Read More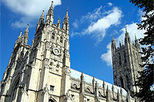 Leeds Castle, Canterbury Cathedral and Cliffs of Dover Custom Day Trip
Travel to Leeds Castle, Canterbury Cathedral and White Cliffs of Dover. Our custom day trip guarantees unbeatable low prices, deluxe coaches, experien...Read More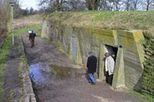 Belgian Battlefield Day Tour from London: Ypres Salient
Accompanied by ex-army personnel or battlefield guides with postgraduate qualifications, you will gain a fascinating insight into the Western Battlefi...Read More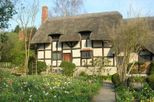 4-Day Best of England Small Group Tour: Stonehenge, Windsor, Bath & Oxford
Visit the most famous English landmarks, sights and cities on this 4-day tour from London and explore the beauty of the English countryside at a leisu...Read More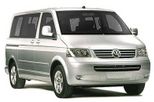 London Shared Arrival Transfer: Airport to Hotel
After a long flight, the last thing you want to do is find a cab and pay an exorbitant fee. Instead, take the easy way with a pre-purchased transfer f...Read More