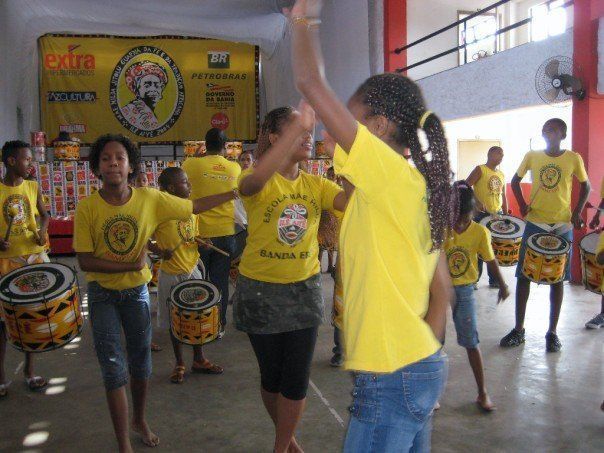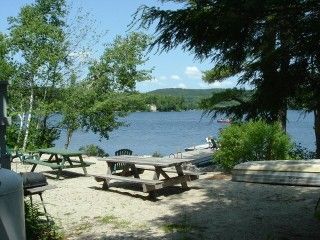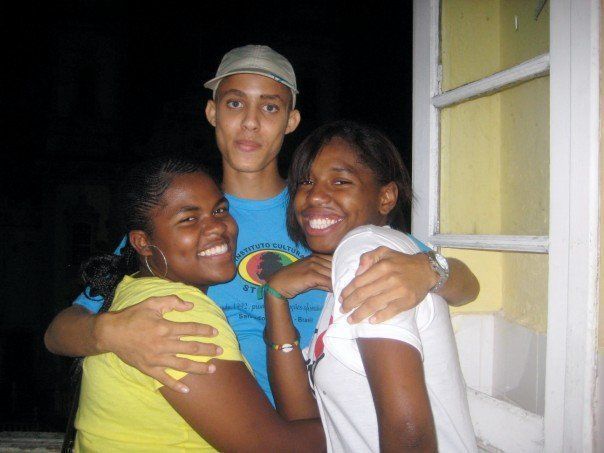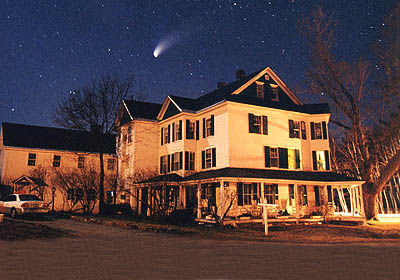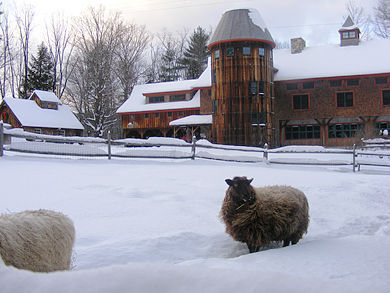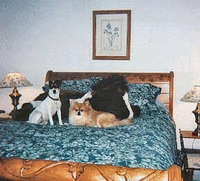 A warm welcome for pets, cheap lakeside cabins and sap-collecting farms are a few attractions for families interested in a budget, back to nature weekend in New Hampshire.
New Hampshire's verdant mountain beauty and affordability make it a magnet for all types of summer vacationers and those who enjoy taking a break at any time during the school year. There are wonderful family resorts, pet-friendly farmhouse-style B&Bs and funky old cabins on the shores of some of our favorite lakes, all very affordable, in addition to myriad seasonal activities.
The Granite State is popular for biking, hiking, fishing, canoeing and many other family activities, but did you consider a cruise? You can board the 230-foot M/S Mount Washington and watch the ship's staff present a variety of children's activities while adults relax and enjoy the views of Lake Winnipesauki. The sightseeing vessel operates daily from Weirs Beach (site of the gentle SurfCoaster USA waterpark) from mid-May to late October, but only on summer Fridays do mascots Monty the Mallard and Crazy Eddie host a party cruise of singalongs, dance contests, games and giveaways. Contact Mount Washington Cruises (603/366-5531) for reservations; kids 4-12 sail for half-price.
Pets Welcome at Lakeside Cabins
Imagine a weekend away at the pet-frienldy bed and breakfast known as the Horse Haven in Salisbury, at 462 Raccoon Hill Rd, NH 03268. Double rooms start from $55/N plus $10/child, $10/dog, $10/horse; contact them to book yourselves and your pets (603/648-2101; horsehavenbb@mail.tds.net).  If you don't bring a horse and don't anticipate attracting some of those famous New Hampshire horseflies, consider a visit to a friendly, worn cabin on the shores of refreshing Lake Sunapee. This lake was a popular destination in our youth and makes a good stopover point, even for those on their way to hike the big ones around the White Mountains. You can find inexpensive cabins (we like the two-bedroom $135/N Sugarplum cottage at Georges Mills Cottages – 603/763-2369)
Maybe it's the "Ice Cream Lovers Only – All Others Split" sign in the parking lot, or the moo-cakes made with fat chocolate chip cookies in the freezer, but we agree that Bishop's Homemade Ice Cream Shoppe (603/444-6039) at 183 Cottage Street, Littleton NH 03561 is one of the best stops you can make on the way to the Whites. Just off the main street of this tidy town and opposite the turn-off for the Horse Cemetery (established by a local in 1919 to bury his family's three horses), it's where the Quinn family has been serving mochacinoflake, black raspberry and another dozen daily flavors since 1976. Littleton itself has many B&Bs nearby.
New Hampshire for Maple Gatherers
We love farm and agricultural/learning vacations with kids, and were delighted to hear that during Spring, "sugaring time" is celebrated in New Hampshire. Each year, the state's maple producers turn out approximately 90,000 gallons of syrup. The third or last weekend each March is the official Maple Weekend, with more than 50 sugarhouses open throughout the state to offer tours of maple orchards and "sugarhouses." For information about touring any of them, and of course stopping for a meal, contact the N.H. Maple Hot Line (603/225-3757; www.nhmapleproducers.com) after the 1st of January.
At several local weekend-long festivals, families can learn how maple syrup is made, taste free samples and fill up on pancake breakfasts (I must say this was our favorite part, though the whole process smells really good.) Did you know that pure maple syrup is only produced in the region stretching from southeastern Canada to northern Ohio because sugar maples don't grow anywhere else? And that New England's abolitionists promoted maple syrup to reduce reliance on cane sugar, which was harvested by West Indian slaves?
You and the kids can learn history and more during this season, and polish your own syrup making skills. For example, sugaring demonstrations are given to visitors every weekend of the approximately six-week March to April sap-gathering season at the Stonewall Farm in West Keene (603/357-7278). At this authentic farm, there are many special events over the annual Maple Weekend. In the past, families have watched a Sap Gathering Contest where skilled contestants drove teams of draft horses through sugar maples in an effort to to gather 40 buckets of sap. (Each contestant earns points based on speed, amount of sap gathered, and teamwork.) Lots of finger-licking and sap-carrying relay races follow. We've also heard good things about the Post and Beam B&B (603/847-3330) a few miles northwest in Sullivan
Spend the weekend to sample events and seasonal culinary treats. If it's not too chilly, before or after your maple feast the family can walk up Mount Monadnock for some light hiking and wonderful views. The New Hampshire tourist office (800/FUN-IN-NH; www.visitnh.gov) also has sweet lodging and restaurant packages available each season.
Keep in mind that all regions of the state are popular during the Fall leaf-peeking weeks, when scenic roads are crowded with tour buses and prices climb up a bit (though not like in neighboring Vermont). Come the snow, and the mountain resorts at Waterville Valley, Bretton Woods and other smaller peaks draw the crowds. If you're not skiers, Stonewall Farm has some wonderful winter programs that can introduce the family to cross-country skiing and shepherding, among other snowy pasttimes.
Ten Things You Might Eat at a Sugarhouse
– Sugar-on-Snow: Newly boiled syrup is poured over snow or shaved ice to produces a taffy-like substance you eat by twirling with a fork. Also called "leather aprons" or "leather britches"
– Maple Pepper (sprinkle it on vegetables)
– Hot Syrup (with rolled pancakes or homemade donuts for dipping)
– Maple Milk Shakes or Sundaes
– Maple-frosted Donuts
– Mapled Pecans
– Maple Scones
– Maple-flavored Coffee (brewed with sap instead of water)
– Mapled Baked Beans – Pickles (it cuts the sweetness of the syrup)
---
This story was accurate when it was published. Please be sure to confirm all rates and details directly with the companies in question, and stay up to date with current events to ensure a safe and successful trip.