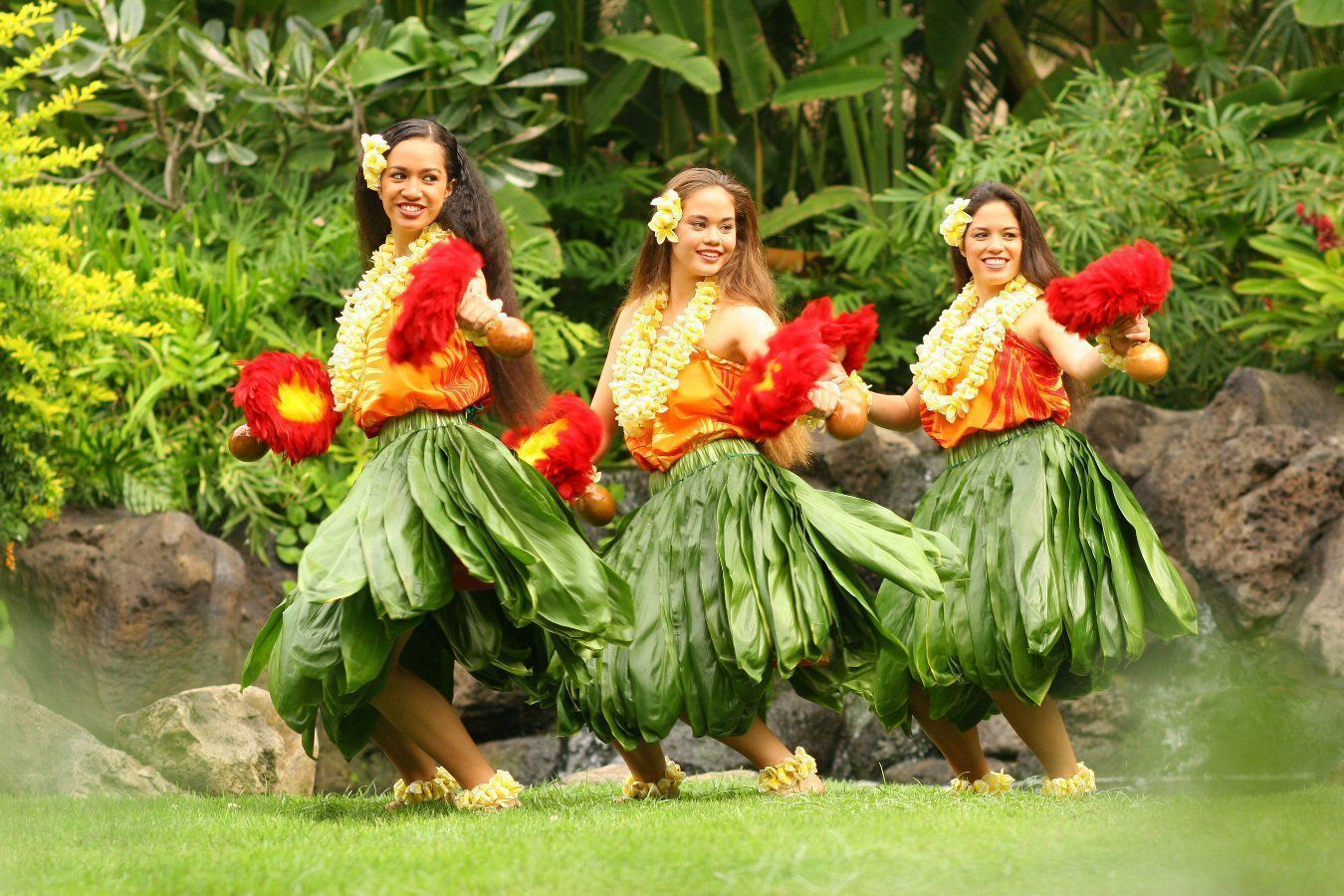 As Hawaii's first island developed for tourism, Oahu, the main town of Honolulu, and its activities, sights, restaurants and surfing culture have learned to appeal to every member of the family. For our recommendations for family fun activities in Oahu, please read on and enjoy the updated and expanded listings based on one of our contributor's recent visits.
For general information on the Oahu Area and its attractions, visit the Oahu's Convention & Visitors Bureau (800/GO-HAWAII), and for special discounts on admission to 30 island attractions and line-skipping privileges, get the Go Oahu Card.
Fun For the Kids
(Toddler to Age 8)
Sea Life Park
41-202 Kalanianaole Highway #7
Waimanalo, HI 96795
808/259-2500
This is Hawaii's only marine park, and it comes complete with dolphins, sharks, eagle rays, thousands of reef fish, sea lions, harbor seals, and sea turtles. The kids should love the unusual variety of sea creatures, especially the Wolphin Kekaimalu — the world's only cross between a dolphin and a whale — and her baby Kawili. Here's an opportunity to swim with a dolphin in a safe, protected setting.
Children's Discovery Center
111 Ohe Street
Honolulu, HI 96813
808/524-5437
The Hawai'i Children's Discovery Center is a lively little universe of fun and knowledge for families. The 38,000-square-foot center has three floors of hands-on exhibits, as well as a wide-screen 360-degree theater.
Honolulu Zoo
151 Kapahulu Avenue
Honolulu, HI 96815
808/971-7171
Visit the Zoo and your kids will get to see African lions, Indian elephants, and other exotic creatures (exotic for Hawaii, of course). Also, see some indigenous animals that are rare and quite intriguing to the eye. The zoo is a nice size for little ones who easily tire of walking around.
Fun For Older Children
(Up to Age 18)
Diamond Head Crater State Park
808/587-0300
In addition to beach walks, great Pacific Ocean views of Oahu are yours atop Diamond Head Crater, a state park and national monument on the eastern edge of Waikiki's coastline. In Hawaiian, Diamond Head is called Mount Le'ahi — it got its English name in the 19th century by British sailors who thought the crater's calcite crystals were diamonds. On the way up there are views of surrounding lush forest, a 1917 lighthouse and ruins of Fort Rugers, the first U.S. military fort in Hawai'i. It's a moderate to steep inclining, .8 mile hike from the trailhead to the volcano's 763-foot summit. Parts of the trail, which cling to the inside of the saucer-shaped crater, are twisting stairs, switchbacks and a tunnel. Pack water and a camera; wear closed toe shoes and sunscreen; and allow up to two hours for your hike. Open daily.
Iolani Palace
364 S. King Street
Honolulu, HI 96813
808/522-0822
The downtown Honolulu residence of the last royal Hawaiians — King Kalakaua and Queen Lili'uokalani — is the only royal palace in the U.S. that was ever been occupied by a monarch. Completed in 1882, the American Florentine style home had electricity and a telephone before the White House. Notable interior design features recalling Hawai'i's monarchy era include the koa wood staircase, artwork and ornamental plaster decoration. The palace museum has Hawaiian royal family furnishings, clothing and jewel collections. In the mid-19th century, Protestant missionary Hiram Bingham II located his home, school and religious compound on the palace's 10 acres of manicured grounds. Today, see the ca. 1825 royal tomb, tri-towered Halekoa Barracks built of coral blocks in 1871 and ornate 1883 Coronation Pavilion. One-hour, self-guided audio tours and guided tours (reservations required).
Pearl Harbor Historic Sites
1 Arizona Memorial Place
Honolulu, HI 96818
808/954-8777
Pearl Harbor, World War II Valor in the Pacific National Monument, encompasses several historically significant sites and museums interpreting the war in the Pacific. Through inter-active exhibits and guided tours, visitors learn details of Japan's attack on Pearl Harbor December 7, 1941; the internment of Japanese Americans; battles during the Pacific war; and post-war occupation of Japan.
Top sites families enjoy exploring together include the battleships USS Arizona Memorial, the USS Bowfin Submarine Museum and the USS Missouri Memorial. There are two comprehensive exhibit galleries which explain the Pearl Harbor attack and world events culminating in World War II. See artifacts and hear compelling, recorded stories told by those who witnessed the events. Ford Island is the site of the USS Oklahoma Memorial and the Pacific Aviation Museum displaying aircraft involved in the Japanese attack and during the Pacific War. All the planes and combat flight simulators which kids can test are housed within original Hangar #37 that survived attack day.

Plan one full day and select Pearl Harbor sites to fit family interests (in addition to single attraction admission tickets, one and two-day passes available). As many Pearl Harbor sites are also war graves and commemorate fallen military, appropriate attire and respectful behavior are required. Public bus and privately owned van transportation companies service Pearl Harbor. There is free parking and restaurants and food stands on site. Check website citing the strict security measures enforced, such as camera restrictions and no backpacks (storage available). The national park is open 7am to 4:30pm daily; closed Thanksgiving, Christmas and New Year's Day.
Pearl Harbor's USS Arizona Memorial
1 Arizona Memorial Place
Honolulu, HI 96818
808/422-0561
While the USS Arizona battleship sunk in less than nine minutes, the sorrowful impression this heart-wrenching memorial leaves on visitors lasts a lifetime. The white, gently swooping memorial looks like a winged dove hovering over the center of the 608-foot long battleship submerged below. The names of the 1,177 Navy sailors and Marines killed onboard December 7, 1941 are engraved on the white marble wall. The guided tour begins with a powerful, 23-minute movie about the morning of the Pearl Harbor attack, followed by a solemn boat ride to the memorial alongside Ford Island's Battleship Row. Pearl Harbor veteran survivors sometimes volunteer at the memorial to explain the ship's configuration and attack events. A remaining gun turret is visible near the water's surface. Legend has it the slowly seeping engine room oil floating in the water is the ship weeping for its dead.
Pearl Harbor's USS Missouri Memorial
1 Arizona Memorial Place
Honolulu HI 96701
800/644-4896
Almost every kid knows the Hasbro game Battleship and many have seen the Universal Pictures' recent aliens-invading-the-Earth action movie Battleship. Well, the historic USS Missouri World War II battleship at Naval Station Pearl Harbor's Ford Island is the board game's inspiration, the Hollywood film's firepower star, and the site of World War II's Japanese surrender to the joint Allied and Axis Powers. Several guided and self-guided audio tour options (35 to 120 minutes) cover the five-level, 20-story building tall ship weighing 45,000 tons and measuring nearly three football fields long (2 feet longer than the Titanic). The new "Heart of the Missouri" tour takes visitors into the Iowa-class battleship's engine rooms to meet via video the ship's last Chief Engineer Larry Doong. By entering data in a giant analog computer, visitors plot the firing of a 2,700-pound projectile from a 16-inch gun. Don't miss taking a great family photo on deck in the same spot where the Japanese signed World War II documents of surrender. Check out the big dent in the battleship's side caused by a kamikaze plane. Knick-named "Mighty Mo," the USS Missouri was the last active U.S battleship serving its final mission in Desert Storm.
Pearl Harbor's USS Bowfin Submarine Museum and Park
1 Arizona Memorial Place
Honolulu HI 96701
808/423-1341
Dive, dive, dive into World War II submarine history aboard the USS Bowfin. Climb aboard to explore the operations areas and living quarters of this underwater war ship to learn what it was like to "live" hundreds of feet underwater for months. During World War II, the USS Bowfin accomplished nine successful war patrols hunting down and sinking 19 enemy vessels. The sub was commissioned for battle on December 7, 1942, the first anniversary of Japan's attack on Pearl Harbor. During the submarine's audio tour, view WWII-related exhibits of weapons systems, photographs, battle flags and recruiting posters. Displayed are a Kaiten torpedo and deadly Poseidon C-3 and Regulus I missiles. A memorial honors the 52 American submarines and 3,500 submariners lost during World War II.

Fun For the Whole Family
Bishop Museum, The Museum of Hawaii
1525 Bernice Street
Honolulu, Hawaii 96817
808-847-3511
All those travel brochure icons of Hawai'i –- grass-skirted swaying hula girls, sun-bronzed surfers, outrigger canoes, fiery volcanoes, fragrant flower leis and surf crashing on pristine beaches -– are even more alluring after a visit to the 12-acre Bishop Museum complex. Artifacts from the museum's 24 million piece collection put your memorable island experience into meaningful, historical and cultural context. Also way cool, it's the place to see the legendary Duke Kahanamoku's surf board and one of his swimming event medals from the 1920 Olympics.
The recently restored 1892 fortress-like, basalt lava rock Victorian building houses Hawaiian and Pacific ancestral heritage exhibits. The self-guided audio tour travels from ancient island times "pre-contact" (before British explorer James Cooke discovered the archipelago nation in 1776) through generations of royal families' rule to present day Hawai'i. Even the youngest children will be enchanted by the glass-encased artifacts, especially when explained through regularly scheduled docent storytelling and themed, guided gallery talks. Our favorite discoveries: the colorful regal feathered capes and giant parenthetical-shaped headdresses made of rare bird feathers. Pacific Hall has permanent exhibits explaining ancient Pacific Islanders' journeys across the Pacific Ocean and the settlement of islands along the way. Artifacts include canoes, a Tahitian mourning costume collected by Captain Cook and Vanuatu drums. The interactive Science Adventure Center's "underwater tunnel" leads visitors into a three-story tall, simulated active volcano's center. Visitors view live demonstrations on how molten lava forms and is spewed to the faux volcano's surface forming islands. Recently updated, the Planetarium airs digital sky shows and exhibits explain how ancient Hawaiians navigated sprawling oceans by reading the stars above.

Polynesian Cultural Center
55-370 Kamehameha Highway
Laie, Oahu, Hawaii 96762
800/367-7060
The Polynesian Cultural Center (PCC) is a cultural theme park that's hosted nearly 40 million visitors since its opening in 1963. PCC packages combine touring the seven island cultural "villages" with a luau feast-hula performance and watching the $3 million show "HA: Breath of Life." Here's an overview: seven "cultural villages" represented are Samoa, New Zealand, Fiji, Tahiti, Tonga, Easter Island and Hawaii in the Central and South Pacific geographic zone called the Polynesian Triangle. Visitors organized in large tour groups are shepherded from one island nation experience to the next exposed to lifestyle, housing, crafts, foods, music and games explained by performers wearing authentic costumes. Hands-on activities include historic islander activities such as spear throwing, weaving and ukulele strumming. There is an elaborate, all-you-can eat luau buffet set in a lush grotto. Guests watch award-winning Hawaiian dancers wearing traditional clothing like that we'd seen at the Bishop Museum perform hula of all kinds. There is also a once a day dance show performed on a parade of floating, flat boat stages. We enjoyed both. Lastly, and the highlight for us, was the Lion King-like "HA: Breath of Life," a 100 cast member performance telling a young island boy's coming of age story. Honestly, the 90-minute spectacle could qualify for a Broadway show – elaborate costumers (backstage tour available), laser light special effects, passionate dancing, dramatic pantomime acting and powerful sound track.
Know before you go that at peak hours PCC is crowded with tourists and all the trappings (big groups, trinket marketplace, pricey snack stations and photographers taking staged photos for sale). The quality of your Polynesian cultural experience can be colored by the group guide's knowledge, so you may want to tour on your own. Doing all three activities is a very long day, and it's an almost 90-minute drive from Honolulu, so, we recommend purchasing the round trip bus transportation option. (Advance tickets discounted on their website.
Waikiki Beach
Located on the South Shore of Oahu, this was the birthplace of tourism to Hawaii, when the Moana Surfrider, Hawaii's first hotel, opened in 1901. With Diamond Head in the background, this vibrant beach offers calm waters for splashing and swimming, waves for surfing, and nearby shops, restaurants and galleries for strolling and people watching.
Waimea Falls Park
59-864 Kamehameha Highway
North Shore Waimea, Kauai, HI 96712
808/638-8511
Perfect for kids of all ages, and parents too – this park offers waterfalls, lush botanical gardens, cliff diving demonstrations, ancient Hawaiian hula performances, and kayaking. For your convenience, particularly if you have small children, take a narrated trolley ride through the park.
Kualoa Activity Club and Secret Island
49-560 Kamehameha Highway
Kaneohe, HI 96744
808/237-7321, 8515
Whatever you don't find at Waimea Falls you will find here. Helicopter rides, ATVs, snorkeling, jet skiing, horseback riding, jungle and ocean tours, Hawaiian cultural experiences and anything else you would ever want to do while in Hawaii. The Secret Island is where "Jurassic Park" was filmed, so be sure to check that out. The drawback — all this fun is about two hours by car from Honolulu.
Hawaiian Surfing Culture Attractions
At these Oahu sites, you don't have to actually ride a wave to feel how surfing is as much a part of Hawaiian culture as hula. Note that the popular Honolulu Surfing Museum, with its celebrated collection of 365 historic surfboards, closed in August 2014. It was located, along with Jimmy Buffet's, at the Holiday Inn Waikiki Beachcomber Resort and no announcements have been made regarding its collection.
Duke Kahanamoku Statue
Waikiki Beach (next to police station)
On Waikiki Beach, pose for photos and wave to your friends worldwide from next to the towering statue of Duke Kahanamoku, international surfing champion and five-time medal winning, Olympic swimmer from 1912-1922. Considered the father of surfing, Duke grew up at Waikiki Beach riding waves on a koa wood surf board modeled after the traditional Hawaiian "olo" board. At the peak of his surfing career, Duke's board measured 16 feet long and weighed 114 pounds. Down the beach from his statue in the Outrigger Hotel is Duke's Canoe Club (808/922-2268) decorated with Duke and the Waikiki Beach Boys surfing memorabilia. Watch surfers from the beachside restaurant known for its family-friendly buffet and gigantic, hula pie macadamia nut ice cream dessert.
Haleiwa
This historic surf town is the gateway to the North Shore of Oahu, a mecca for surfing. If you can't stay up (or get up) on a surfboard, you'll enjoy watching the best surfers in the world practice, or compete. While not as exciting an area as Waikiki, this is the place for serious surfing and understated ambiance.
Oahu's North Shore
To hang ten like a serious surfer with his "brah" (local lingo for "bro" or brother), rent a car or take a popular Surf Bus tour (808/226-7299) to Oahu's less populated North Shore. World class surfers challenge epic, big break waves on the island's windward side. In winter months the Banzai Pipeline, Sunset Beach and Waimea Bay host international surfing competitions. When in historic surf town Haleiwa, pop into the small North Shore Surf and Cultural Museum located in the North Shore Marketplace. It displays a strong representation of antique and vintage surf boards, old black and white photos and classic surfing film clips.
Surfing Lessons
Ask your hotel concierge to recommend a beginner's beach with smaller waves where your kids can learn how to surf. Each resort area has dozens of surf shops where you can purchase a lesson or two and rent the gear.
Dear Reader: This page may contain affiliate links which may earn a commission if you click through and make a purchase. Our independent journalism is not influenced by any advertiser or commercial initiative unless it is clearly marked as sponsored content. As travel products change, please be sure to reconfirm all details and stay up to date with current events to ensure a safe and successful trip.
---