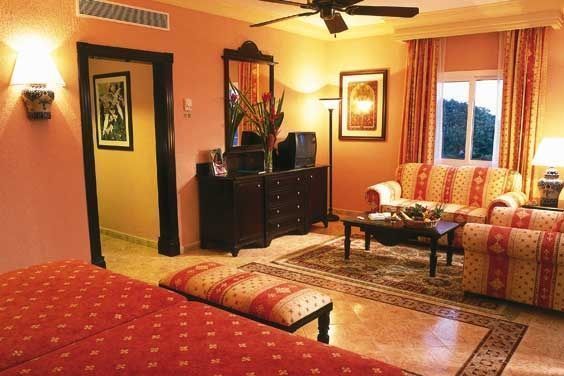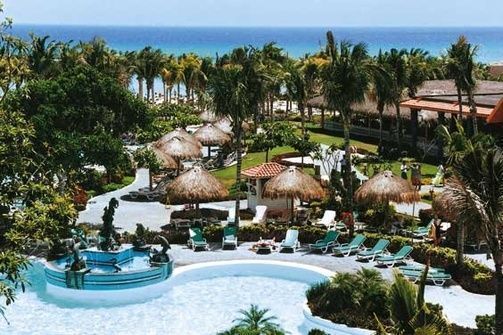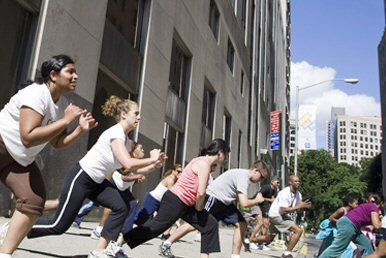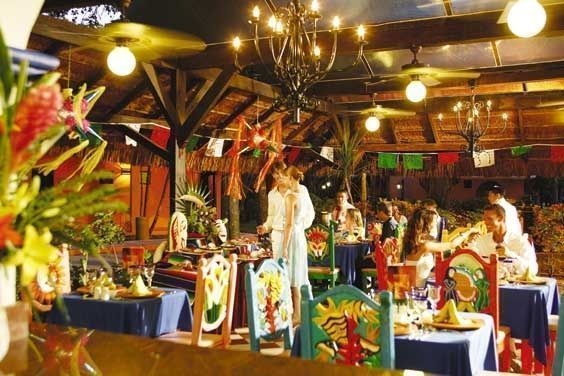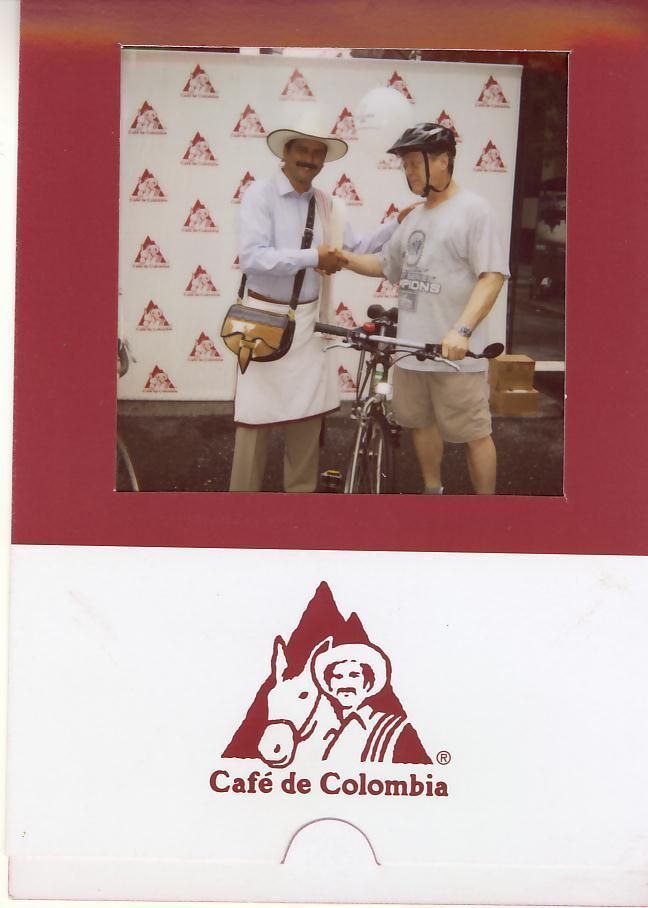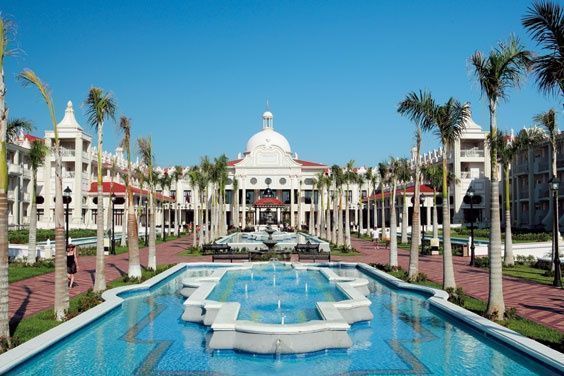 Great values, gorgeous beaches, lots of fun included in one price — that's what you'll find along Mexico's Riviera Maya resort corridor outside Playa del Carmen. Did you know that all-inclusive resorts are more popular than ever? According to research presented at the TMS Family Travel Summit from MMGY Global's 2016 "Portrait of American Travelers" survey, 63% of travelers prefer an all-inclusive resort package as a desirable vacation feature, which is up 10 points from 2014.
A long stretch of the Yucatan peninsula filled with beach coves rimmed by all-inclusive resorts is known as Riviera Maya. Because these resort properties are so large, most visitors only get to see long driveways scattered between palm groves and coral outcroppings. However, the private gated community of Playacar is the exception. Clean and friendly Playacar, where some of the top budget all-inclusive resorts are located, is spotless, organized, efficient and contemporary. To many families, it actually resembles the typical Florida golf communities where different developments coexist happily.
Playacar lies about an hour south of the busy urban center of Cancun and just 15 minutes north of the busy little port town of Playa del Carmen. People like Playacar because it's not too big and there's a lot to do in a small area.
Eleven two- and three-story all-inclusives are tucked side by side with full-service condos, most facing the Caribbean to maximize the narrow beachfront lots. Umbrella-shaded chaise lounges are arranged symmetrically in front of every pool deck. There are happy families everywhere and most will only venture forth from the beach chairs to spend an afternoon in Playa del Carmen.
With so many resorts, families can be sure to find a budget getaway for a great family beach vacation. Let's take a look at the top value all-inclusives and what they have to offer.
Viva Wyndham Resorts of Playacar
Viva Wyndham Azteca
Condominio Playacar
77710 Quintana Roo Mexico
The 270-room, compact Viva Wyndham Azteca resort is located opposite the Playacar Golf Course and shares facilities with neighboring Viva Wyndham Maya, a sister property. Guests can take advantage of both resorts' facilities and it's a good thing, too. In addition to the three meals a day provided by each resort's main buffet restaurant (which have separate seating areas for kids' club participants), families can try the more formal dining experience at each place's specialty restaurants. You can choose between a la carte Italian or Japanese Teppanaki, Mexican or Mediterranean. There's also a "real world" Viva Café located on Quinta Avenida in nearby Playa del Carmen (there's a US$10 surcharge when hotel guests dine here but kids under 12 dine free) for a great outing. The Azteca is well maintained and freshly decorated, if not charming. Balconied rooms are spacious enough to accommodate two queen beds, an ironing setup, large bathroom with vanity and full bath, and a minibar that is restocked with beverages daily. There are adjoining units but no family suites. The many resort facilities include a good-sized pool near the too-small beach, and a supervised daily kids club for ages 4-12 years. Children meet in a bright, air-conditioned room stocked with video games, ping pong, pool games, arts n'crafts and an outdoor play area. Two bilingual Mexican staff (only some of whom are trained in CPR and 1st Aid) handle about 10 kids for activities and lunch. At supper time, children are returned to their families but can join the staff later for the resort's show. Private babysitting is available at a nominal fee. The animation staff organizes resort-wide activities daily, including tournaments, beach volleyball, aquarobics, Spanish lessons, dance lessons, tennis and other sports, and there's a film each night. There are daily scuba clinics, kayaking and other watersports, but overall, its' a quiet low-key place. The Azteca's highlight is the attractive outdoor Mexicali Plaza where drinks are served to live music each night. The resort is relatively well set up for multi-generations and the mobility-impaired, with a medical center and a few handicap accessible rooms. The fitness room is small and doesn't have much of a view, but this is compensated for by a wide range of top quality workout machines, a steam room, Jacuzzi and sauna. A staff fitness trainer is available to help guests at no charge.
Viva Wyndham Maya
Condominio Playacar
77710 Quintana Roo Mexico
Over at the Viva Wyndham Maya, a Spa with a beauty salon, four massage rooms and a sauna are located in a complex with a fitness center and another full-time physical trainer to assist guests. The Maya's small convention facility is important to this 400-room resort, where groups are more easily hosted than at the Azteca. Rooms are more simple in décor but ample; they sleep up to four persons and cribs or rollaways can be requested free of charge. Facilities are similar to the Azteca. The Maya's kids club is for 4 to 12-year-olds daily, and also caters to teens with beach parties and early access to the resort's disco. The teen-friendly lounge, whose outdoor terrace padded with pillows and reclining beds, is truly welcoming. At both Viva Wyndham resorts, hotel guests under 18 are tagged with special wristbands so the bartender knows not to serve them alcohol. Like its sister property, the Maya's outdoor La Placita, an open air square with a bar and live music, is the focus of evening entertainment. The Maya seems to have more extensive recreation programs run by a team who do song n' dance shows nightly as well as coach waterpolo, tennis, soccer, aquarobics and more.
Riu Resorts of Playacar
The Mexican properties of the Spanish-owned Riu chain are featuring Riuland, a supervised entertainment program for kids in two age groups, from 4 to 7 years and 8 to 12 years. In addition to private babysitting, each property will offer daily themed activities for pirates, eco-adventurers, junior athletes and more, at no extra charge to families. Evenings, young guests will be able to star in some of the resorts' live shows as well.
ClubHotel Riu Tequila
Avenida Xaman-ha, Manzana 3, Lote 19, Condominio Playacar
Playa del Carmen – Quintana Roo
(+52) 98 48 73 43 00; 888/RIU-4990
The brightly colored Clubhotel Riu Tequila uses peach and lemon yellow colors to achieve a more casual Mexican folkloric style. A sprawling two-story resort with 664 rooms located about half-mile from the beach but near the golf course, it hosts budget-minded groups. Imagine an open-sided dining hall capable of seating more than 800 guests! Facilities abound to accommodate the large numbers, and guests may also use the beach at the Riu Yucatan, accessible by golf cart. At a July visit, the two central pools were crowded with families, teens and couples but elsewhere among the landscaped grounds, it was hard to tell anyone was there. Centering the resort's evening entertainment at a main square is a Riu signature, and at Tequila's Plaza, a reproduction mission surrounds La Piñata, the resort's disco. Noteworthy too are the pools and four rooms that are handicap accessible. Although the Tequila is the farthest from the beach and handles a much bigger crowd, prices are about 30% less than the others, so good values are common throughout the year.
Hotel Riu Lupita
Avda. Xaman-Ha, Manzana 20, Lote 1, Condominio Playacar
Playa del Carmen – Quintana Roo
(+52) 98 48 77 42 20; 888/RIU-4990
Similar in amenities to the Tequila but even better value if you want to spring for a few buck is the budget-minded Riu Lupita, built more recently to maximize the number of cheaper rooms while providing some more much needed facilities. The Mexican style Lupita is located among lush yet manicured vegetation that gently masks the fact that this hotel is not on the beach. But the Riu Lupita does offer a wide range of services, including its own spa with different treatments (open to guests at other Riu properties), and the Cozumel Beach Club, a welcoming shelter for guests on the Playacar beach.
Hotel Riu Yucatan
Avenida Xaman-ha, Manzana 3, Lote 1, Condominio Playacar
Playa del Carmen – Quintana Roo
(+52) 98 48 77 20 50; 888/RIU-4990
The beachfront Hotel Riu Yucatan is the oldest of these Riu resorts, with Mayan symbols and artwork typical of the region decorating the always-popular lobby bar (open 24 hours!) and other public spaces. Along a traditionally-styled Mexican Street near the signature Mexican plaza, the Yucatan has several shops including a pottery painting area, where guests of all ages can decorate ceramics and leave them to be fired. Families can pay an extra fee for a massage at the beach, or dine without extra charge at the Beach Club, a shaded palapa by day that becomes an a la carte restaurant at night for a more romantic dinner. The Yucatan's 507 standard rooms are the same: on the small side, a bit Spartan, but with bright and colorful floral prints, two double beds pushed together, a small bathroom with a shower stall, balcony and minibar kept fully stocked by the resort. There are also 36 junior suites with a living room area. This resort is the most popular with young families who appreciate its miniclub (free) and private babysittng (for a fee.) Adjacent rooms can be connected through outer doors, and cribs and rollaways are available on request for larger families. Since the Yucatan facilities are open to the Riu Tequila guests as well, the Yucatan has a busy watersports center giving scuba diving lessons free at the pool, complimentary snorkel tours, kayaking classes and windsurfing clinics.
Riu Playacar
Avenida Xaman-Ha, Manzana 6, Lote 6, Condominio Playacar
Playa del Carmen – Quintana Roo
(+52) 98 48 77 23 00; 888/RIU-4990
It wasn't possible to tour the beachfront Riu Playacar at our visit because it was totally sold out, but it has six smaller buildings containing 386 rooms decorated with a tropical Mayan feel. My guide explained that the Tequila, Yucatan and Playacar were similar in layout and amenities for families. In any case, this resort is most often booked by large groups and vacation package tours so you probably wouldn't find a room unless you're traveling with Apple
Other Playacar & Playa del Carmen Resorts
In addition to the independent condos and rental units, there are other clusters of family-welcoming all-inclusive resorts.The Occidental Hotels Company runs the popular, moderately priced all-inclusive Occidental Allegro Playacar (800/998-6925) with a kids program for ages 2-12. Also in the region are the upscale, adult Royal Hideaway Playacar and the Grand Xcaret by Occidental next to the celebrated eco-theme park.
Please refer to FTF's coverage of many other resorts in this region and read more about them at these links:
Viva Wyndham All-Inclusive Resorts
Playa del Carmen Hotels & Resorts
Iberostar Hotels & Resorts, Riviera Maya
Contact the Cancun Tourist Office online or by calling 800/GOCANCUN for assistance in planning your trip. To learn more about other properties along the Riviera Maya coast. The very helpful Riviera Maya Tourist office can provide even more guidance, in person at the pier in Playa del Carmen or online.
Dear Reader: This page may contain affiliate links which may earn a commission if you click through and make a purchase. Our independent journalism is not influenced by any advertiser or commercial initiative unless it is clearly marked as sponsored content. As travel products change, please be sure to reconfirm all details and stay up to date with current events to ensure a safe and successful trip.
---