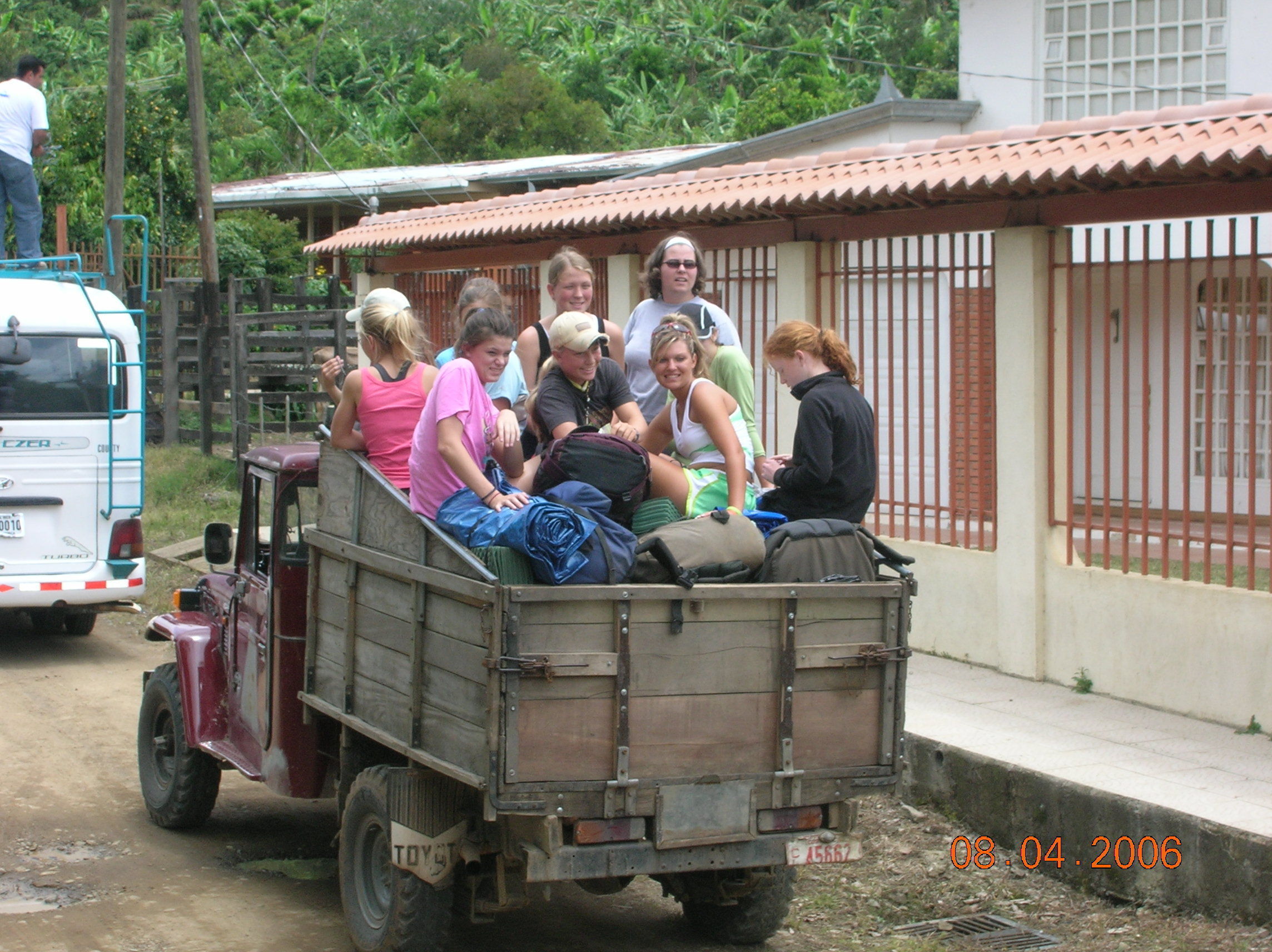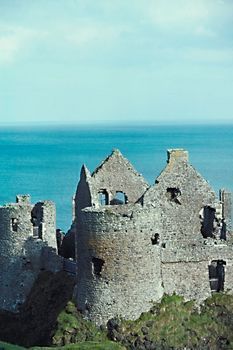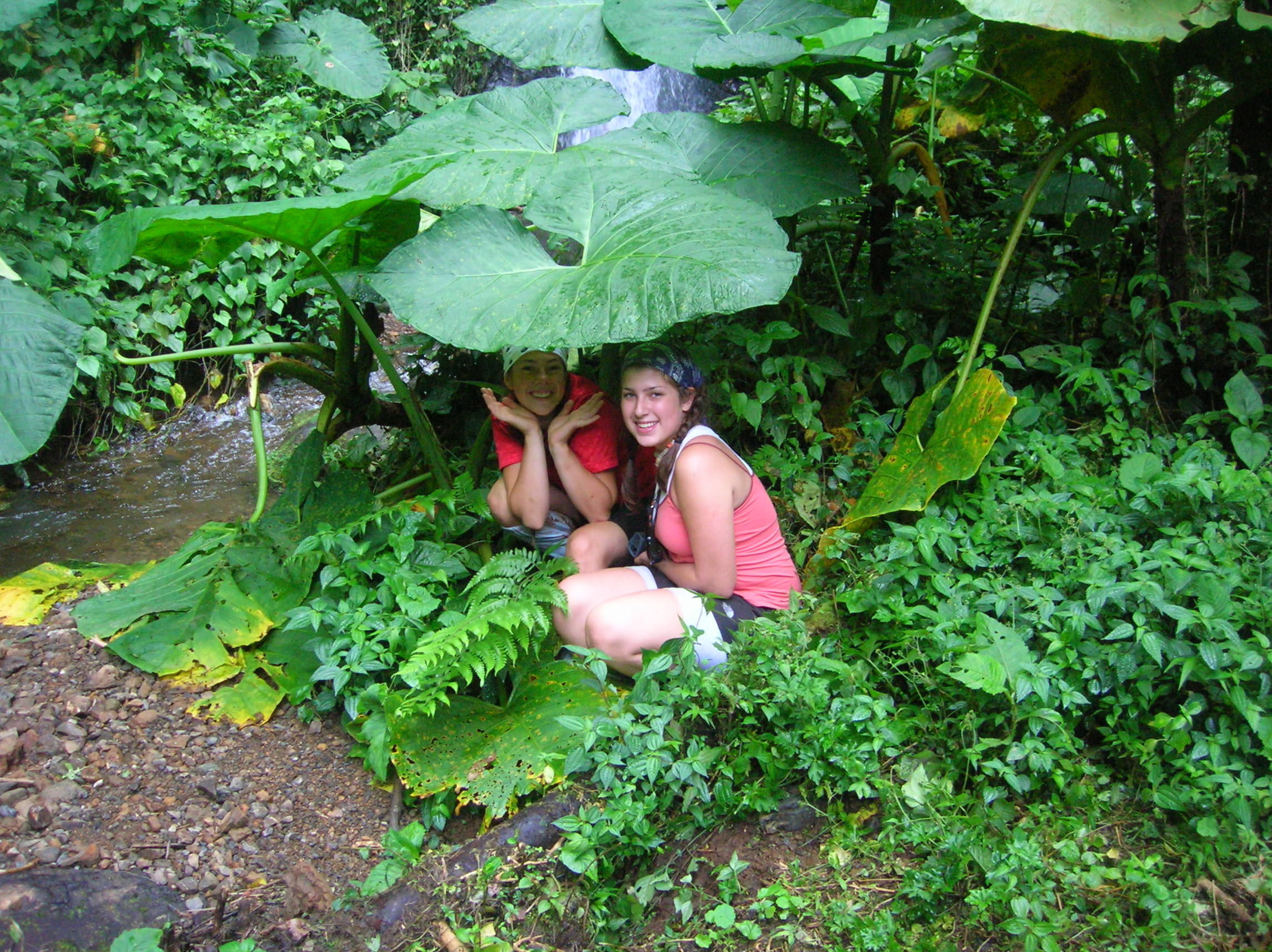 Backpacking up a 7,000 ft mountain, camping out in the middle of a rainforest, trudging through mud up to my calves, and standing in rain so thick I can't see my own hands…. believe it or not, this was the best trip of my life!
In the summer of 2006, I went on a service challenge trip to Costa Rica.  This trip was part of a program that combined physical challenges with mission work.  I felt I had trained sufficiently for this trip, so I was confident that everything would be fine.  I realized quickly, though, that my Spanish wasn't as fluent as I had thought, and my physical stamina wasn't as strong as it had seemed in Tennessee.  I kept thinking that with all the training I had done, everything would be fine. Ha!  I was never so wrong in all of my life!  While trudging up the mountains, I felt as if someone had tied concrete blocks to my legs making it hard to move even a few yards.  Thank goodness for the rest breaks, even though I was pestered by flying bugs the size of my fist.  Big bugs aside, the break did give me a chance to enjoy the extraordinary beauty of the rainforest.  
After three days of intense hiking, I arrived at a sparsely populated village.  After settling down for some much appreciated rice, beans, and fresh juice, I remember thinking that the hike actually wasn't so hard.  I had managed to survive after all, albeit with a few cuts and bruises.  Then I found out that I had more hiking to do….there were still several more mountains to climb during the trip! 
For the next few days, I stayed at five different houses.  At each house, I helped the children learn English while I experienced what it is like to live in the remote mountains of Costa Rica.  While I was there, I would wake up at 4 am to bring the cows back to the pasture. Then I would milk the cows, make tortillas, grind sugarcane, and chase a chicken for dinner.  Yes…I had to catch and kill my own dinner!  The best part, though, was coming back to the house to enjoy the delicious food that I had helped to make from scratch.
The next part of the trip tested my coordination.  Although the hike to the remote villages had been demanding, this part of the trip proved more physically challenging.  To get to my next destination I was going to have to rappel down a waterfall….with no help!  Then I was going to have to raft down a river with class 4 rapids.  After enduring these activities, I was sure I could survive any reality television show challenge. 
For the last segment of the trip, I returned to the base camp near San Jose to work on a service project.  My entire group crammed into a tiny bus and arrived at an orphanage where we all moved piles of dirt, mixed concrete, and built block walls.  After hiking up and down the mountains, this work seemed easy!
As I reflect back on this trip, I realize that it gave me a lifetime of experiences in just three short weeks.  Some of the physical challenges were tough, but the trip made me more confident.  Experiencing the every day life of the Costa Rican families gave me a better perspective of how others live in Central America.  Most of all, though, the trip strengthened my desire to travel to all four corners of the globe and to learn more about other cultures.
 
Dear Reader: This page may contain affiliate links which may earn a commission if you click through and make a purchase. Our independent journalism is not influenced by any advertiser or commercial initiative unless it is clearly marked as sponsored content. As travel products change, please be sure to reconfirm all details and stay up to date with current events to ensure a safe and successful trip.
---