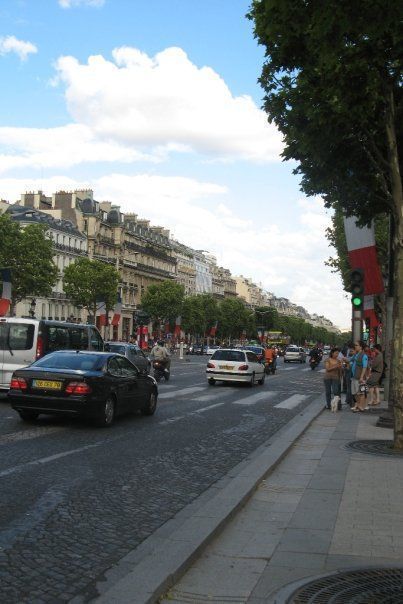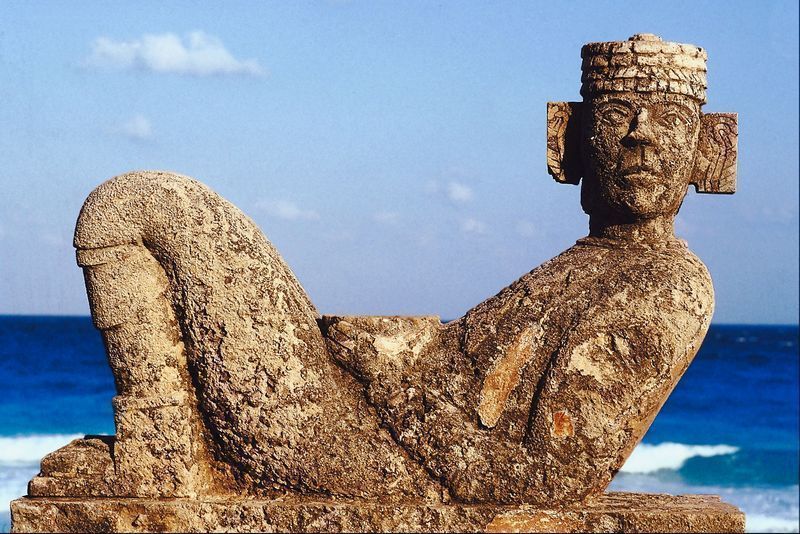 The awe that accompanied a first glimpse of France was instantaneous. Stepping off of a stifling American tour bus, my feet eagerly greeted French soil, allowing my ardent eyes to memorize beauty. Europe possessed a certain level of class- refinement so foreign and unattainable in America; Even the McDonalds' in Paris had more elegant architecture!
            On the first day of our sojourn, we mirthfully maundered about Le Champs-Elysees, a famous avenue of landmarks, boutiques, etc. In my mind, I was contemplating a permanent life here- the ability to experience ubiquitous beauty on a quotidian basis. I glanced over at my family and felt a deep, overwhelming emotion of appreciation and love for them. I would not have chosen to experience this adventure with anyone else. My mind carefully placed these thoughts into cherished boxes- Memories to look upon on August days when nostalgia and reminiscence took over.
 We saved a visit to the Eiffel Tower for the end of the day, when the city's lights ostensibly illustrated beauty beyond imagination. We hailed a taxi and exchanged convivial banter while the driver maneuvered us adroitly through Parisian streets. With a tourist's naivety, I wondered whether Paris really deserved the title "City of Lights."
            When the cab pulled up to the Eiffel Tower, my family bustled out, effusively thanking the driver (Merci!). The tower radiated against the night sky and seemed to beam upon us with effervescence. Photos I had seen prior to this vacation could not compare; they portrayed a bland building as though constructed of wires. The palpable structure before me was potent, inspiring in its delicate resplendence. We resolved to scale la Tour Eiffel to see what wonders awaited us there.
            Although exhausted from the day's earlier merriment, we propelled each other forward. Excitement motivated me past the impediment of metal staircases despite the strain in my legs. Our ascension led us to a balcony overlooking the exquisite city and I drank the vision like sweet ambrosia. My mind searched for words to describe a vision so poignant, yet no English word did justice. They felt stale and tasteless in my mouth, incapable of illustrating the beautiful chaos of my barely distinguishable emotions,
The Tower was suddenly illuminated with a plethora of dancing lights. Each became a jubilant entity, unified in a single structure, gold against ebony. Thousands of vivid shades scattered about Paris, emphasizing the simple elegance of restaurants, apartments, and houses. I recognized l'Arc de Triomphe, le Notre Dame, and observed other structural wonders I could not name. The River Seine stood out against the black-pitch of night. Its waters were pristine, dark blue with ripples of silver and yellow reflected by the city lights. Its banks irradiated a golden yellow, while a twinkling cruise ship passed by, slowly adrift. Two bridges gracefully sloped across the river, gleaming faintly neon green. It stirred within me the desire to write- to pour beautiful words onto paper, painting the scene that lay before me. But words alone could not do justice.
 It is difficult to imagine that artists, who are able to breathe life into magnificent visions, come from a race of humans that simultaneously destroy the earth. Now, a little over a year later, I have not forgotten this message – that humans are capable of more than just destruction; they also inspire diligence, creativity, art, and beauty. We have something valuable to give to the world, other than destruction and chaos. I am forever grateful that I experienced this revelation, inspired by the epitome of human artistry, the city of Paris.
Dear Reader: This page may contain affiliate links which may earn a commission if you click through and make a purchase. Our independent journalism is not influenced by any advertiser or commercial initiative unless it is clearly marked as sponsored content. As travel products change, please be sure to reconfirm all details and stay up to date with current events to ensure a safe and successful trip.
---