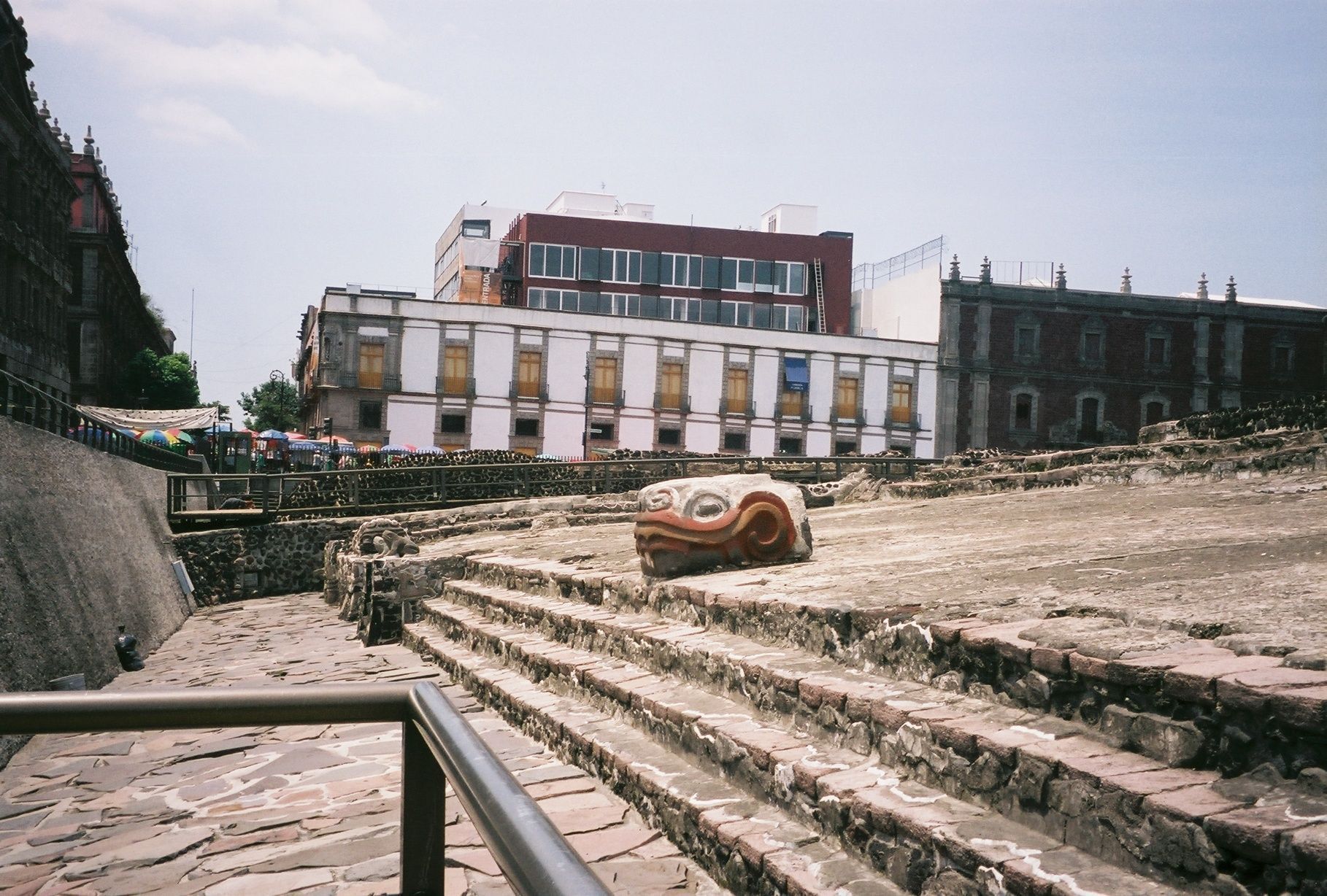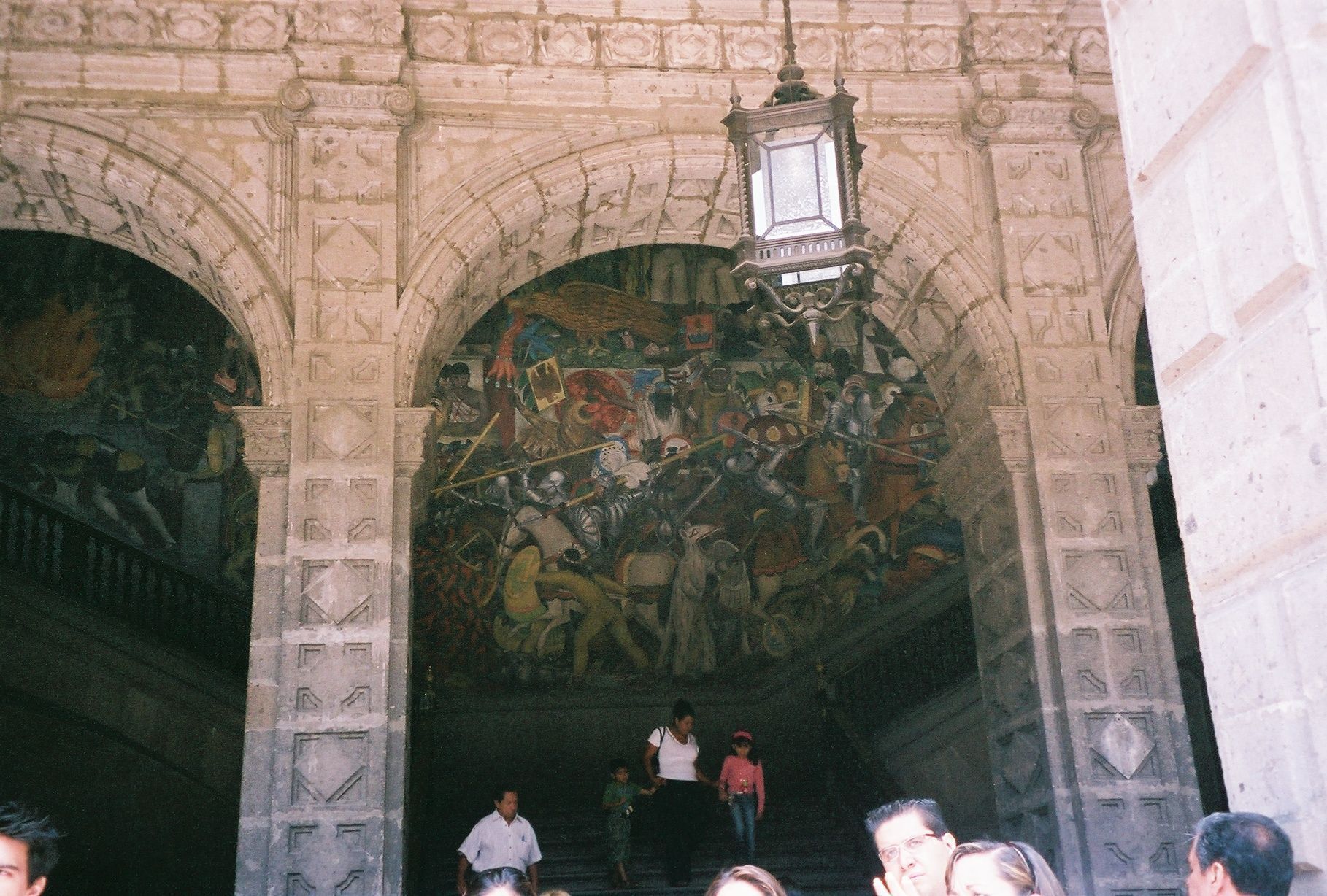 During the summer of 2007, I took a trip with my mom and brother to wondrous Mexico City. I didn't think it was so impressive at first, but I was about to have a second thought on my own impression. 
Before our tour of the city began, us and the other tourists were dropped off from the bus at a hotel near the center of the city. I wanted to talk to the other teens that came with their parents, but since I forgot most of my Spanish I couldn't communicate much with them. We rested for the first night in the hotel and got up around eight in the morning to have a quick breakfast before going to a square called El Socalo. My mom, brother, and I got to see the murals from famous Spanish artists in the presidential office. Our group also went through a buried site that was Tenochtitlan, or El Templo Mayor. We heard from the tourist guide that the Aztecs used to live in an area that surrounded most of the downtown city. This was also one of the many sacrificial spots for the gods. After going through this eerie area, we bought chocolate that was very much different in taste and texture. Rather than tasting the creamy chocolate most are used to, it was a somewhat bitter yet delicious piece of candy. There was even something about that taste that told something about the Mesoamerican culture. Later, we went to a cathedral John Paul II visited years ago. I posed for a photo at a statue erected for him, and even when stationary it seemed to radiate a familiar energy.
An hour later, my mom, brother, and I got on a cab to get back to the hotel and get on the tour bus that went to the pyramids of Teotihuacan. It only took us a little less than half an hour from the hotel to get to Teotihuacan. As we got there and went straight for the landmark, the first thing I saw was an impressive pyramid that seemed around a mile high. I knew instantly that it was the Sun pyramid, the biggest of all the pyramids around the landmark area. My mom told me to go up there for a photo shoot of me, but because I was afraid of heights I couldn't go. I told my mom and my brother to go up there instead, but they both refused. We finally compromised after a couple of minutes to just take the photo of the Sun pyramid with other people climbing its sides. Next, we decided to go to the Moon pyramid, which I was willing to climb. As we got there, I saw the platform where the Aztecs would sacrifice people near the edge of the Moon pyramid. After several minutes of careful climbing up those five-inch steps, me and the other two finally got to the top of the Moon pyramid. We took a look throughout the rest of the area as my mom took a few photos of the lookout view along with me and my brother beside the top of the pyramid. I gazed upon these tremendous heights as my mom was continuing to take photos.
Looking back, I realize that I was fortunate to go to Mexico City. Not many people have the opportunity to travel somewhere entirely different in culture. If you're looking for a place where history and art collide, this is definitely the place to go.
Dear Reader: This page may contain affiliate links which may earn a commission if you click through and make a purchase. Our independent journalism is not influenced by any advertiser or commercial initiative unless it is clearly marked as sponsored content. As travel products change, please be sure to reconfirm all details and stay up to date with current events to ensure a safe and successful trip.
---