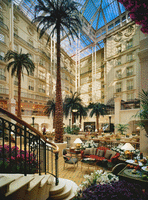 "You mzungu"—the smile behind those first words spoken to me reaffirmed that I was supposed to be there.  According to one of my leaders, we, as "mzungus," were "the circus in town" because the children had never seen white people before.   I never thought I would give up the majority of my summer, nor did I believe I would willingly live outside and sleep in a tent for a month.  I never thought I would be transformed by a trip to Africa, but Lusaka, Zambia changed me forever.
      God called me to travel to Africa, so I raised the funds for about nine months through car washes, concession stands, and support letters.  After training in Dallas, Texas, we began our flight to Africa.  This was my first plane ride, and I did not handle it too well—there were tears.  After about twenty-four hours of "air" travel and a twenty-one hour layover, we finally made it to Lusaka, Zambia!   
      The living conditions were definitely not pleasant.  In mid-June to July, Zambia is actually cold, windy, and wintry.  During the night, the temperature dropped to anywhere from 35 degrees to 45 degrees Fahrenheit—sleeping in tents did not help this scenario.  The toilets consisted of a hole with a makeshift seat.  By the end of the month, I held my breath for the duration of my "bathroom" visits.  In one month, I showered a total of six times, which consisted of a community hair washing pail and a bucket shower with a five-minute time limit.  Did I mention that it was winter? Two thirds of my meals were nothing more than a single peanut butter and jelly sandwich; the rest were miniscule portions of chicken or beef.  The water was unsafe to drink, so we had to use bottled water. 
      When the orphans and poverty-stricken children came for Camp Hope, my heart sank.  They had open wounds all over their bodies, the majority of them were barefoot, and their bellies were swollen from malnutrition. Despite their gingivitis, burns, and scars, these children were exuberantly happy with life.  The language barrier was a gigantic obstacle, but we were able to share our love through games, songs, hugs, and smiles—they often showed their love in the same way.  Every day I would tell the children, "Yesu aku kundani," which means "Jesus loves you" in their language, Nyanja.  I hoped and prayed that, despite the verbal hurdle, those hurting children would know that I loved them.
      After Camp Hope ended, we took on the task of construction—the job was to level the ground for a chicken run to self-sustain the orphanage.  We used pick axes and hoes for the slow, arduous work.  We then went hut to hut helping in any way we could—shucking corn, shelling peanuts, gathering firewood, sweeping the dirt floors, walking to the well and pumping water, and simply encouraging the men, women, and children.
      The month of work was exhausting, but it made me appreciate what I have.  When we landed in Dallas, I was thrilled that I could drink the water and not get sick.  While I definitely do not miss sleeping on the ground, I do miss having the opportunity to make a difference in the lives of the Zambian people, but, in reality, the Zambian people made a difference in my life through their smiles and encouraging words and hugs.   
Dear Reader: This page may contain affiliate links which may earn a commission if you click through and make a purchase. Our independent journalism is not influenced by any advertiser or commercial initiative unless it is clearly marked as sponsored content. As travel products change, please be sure to reconfirm all details and stay up to date with current events to ensure a safe and successful trip.
---