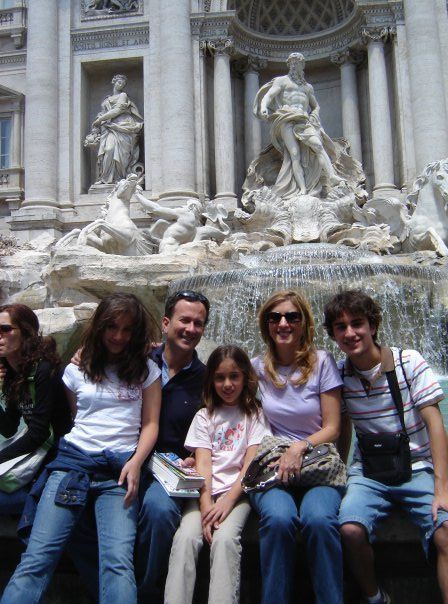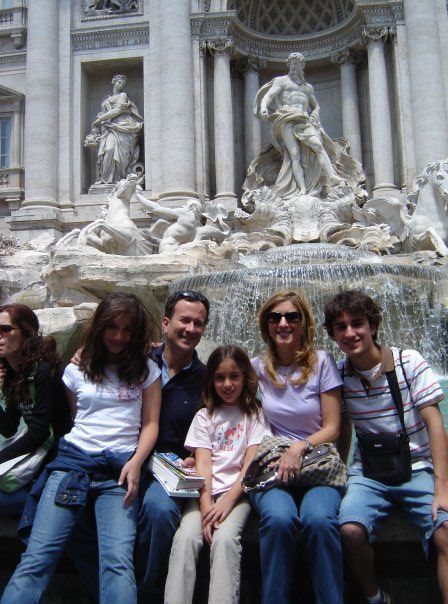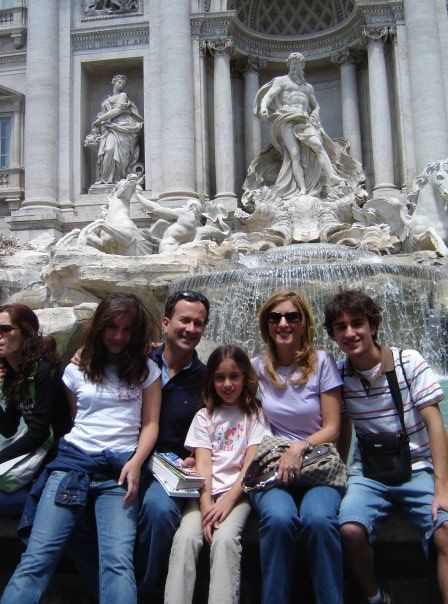 I remember the summer after I graduated eighth grade. A trip was planned. We were to go to Europe. We would visit every standby—Rome, Paris, London—and the trip would last three weeks. My father had been meticulously planning for the past six months. Every event was scheduled, every hotel booked. Everything was planned.
                This was the summer where I had adopted the philosophy of sophistication. I was a young teenager, about to start high school, going to some of the most beautiful cities on earth. This trip was also to be my quinceañera . My footing was a little off, though. You see, I was one of those kids who was painfully shy and yet every time I did speak up it was to say something of little meaning (i.e. usually something pretty stupid). I was also painfully insecure. I knew that I was lying to myself. There was nothing sophisticated about me whatsoever. I was on the cusp of womanhood and yet I still acted like an eight-year-old. I felt like my shoes were too big.
                Ten hours of sitting on the way to Heathrow airport was trying, to say the least. We got to Heathrow tired and cranky, with the sun glaring at us in a 'don't-you-wish-you-stayed-home' sort of way. The sound of rolling suitcases accompanied us to our hotel and we were in London. The beginning city was my second favorite part. Buses two stories high, fish stands, and quids were just some of the facets that convinced me that London was nothing like home. It was an entity unto itself. Thinking about it now brings such a grin to my face. I want to live there, die there, be buried there.
                Our first stop wasn't Buckingham Palace or the London Eye (though we would visit these), but instead was, upon insistence from myself, Madame Tussaud's House of Wax. This was stage 1 of what would be a very revealing vacation, so it's interesting that we began in a place that wasn't 'cultural' but was pure fun. I suppose that all the monuments wore us down.
                Stage 2 was Rome. This was my favorite. My father, the planner, drove us through the streets, the back alley-ways, and the piazzas. I feared for my life more than once during these drives, but my father the planner was a proficient in maneuvering among other things. We went to the Coliseum, the plaza of St. Peter, and the Sistine Chapel. I wanted to spend all day at La Fontana di Trevi. The water and light left me breathless.
                This city was when things began to get tense. You see, we would walk everywhere—over all cobblestones. And walking led to hunger. However, my father the planner had scheduled and had budgeted in our meals in advance. So an extra unplanned one was out of the question. On insistence from my mother and wheedling from us kids, we entered the nearest spaghetti joint. My father was surly and silent throughout this, though he ordered himself a plate. Full and tired, we headed back to the hotel. In the car, my father's silent treatment gave way to mild berating, which gave way to angry arguing, which gave way to a shouting match between my two parents. It quickly subsided and we arrived back and went to sleep.
                Paris was to be stage 3. Throughout the Eiffel Tower, Notre Dame, and the Louvre, there was a distinct thread of tension and things unsaid. This tension would make guest appearances as anger all along the Paris section. My mother would say something and my father would flare up or vice versa. Until finally, we were all in a parking garage in a dormant car and we were all screaming—my mother and father loudest. My younger sister was crying, my brother on the verge of tears. I was sitting numbly, unable to take in the violence in all of their words. Finally I broke. I yelled something, I don't know what, something incoherent and hurt. And it stopped.
                The drive back to our hotel was the longest car drive of my life. Everyone went to bed. And the next day we went home.
                I learned about my family on that trip. I learned that close quarters with the same people for so long can make even the closest of groups (my family was and still is very loving) turn on each other. I learned that on that trip no one was distinctly right or wrong. But we were all tired. And in places unfamiliar. We didn't speak the language. And it all got to us in the worst way possible.
                It's funny that we all got closer because of this trip. I suppose that our renewed closeness was our promise to never let things get that bad ever again. And it hasn't.
Dear Reader: This page may contain affiliate links which may earn a commission if you click through and make a purchase. Our independent journalism is not influenced by any advertiser or commercial initiative unless it is clearly marked as sponsored content. As travel products change, please be sure to reconfirm all details and stay up to date with current events to ensure a safe and successful trip.
---