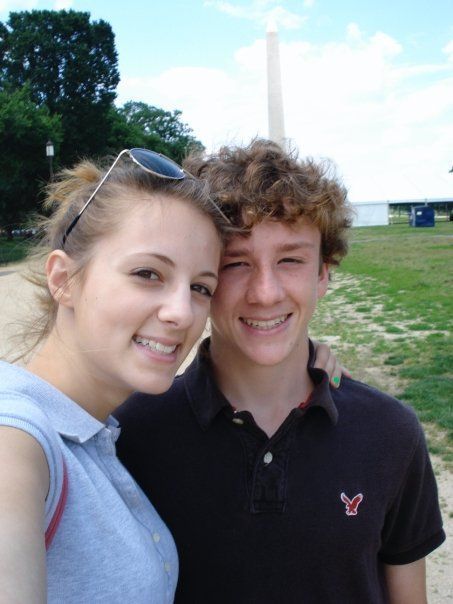 Quarter Finalist 2010 Teen Travel Writing Scholarship
Traveling, is such abroad term. I prefer to think of it as, taking adventures.
Traveling, is such abroad term. I prefer to think of it as, taking adventures. I remember my first solo adventure. It took place last summer around mid June. Somehow, a month before I had convinced my parents to let me fly alone to Washington DC to stay with my friend and her family for a few days. When they finally gave in, I was so excited I could barely breathe.
A few weeks later, when I reached airport security and had to wave goodbye to my family, I stopped breathing for an entirely different reason: fear. I realized then that I was completely alone, if I was lost I had to ask for directions, I couldn't depend on dear old mom and dad to do it for me, oh no, it was all me. It took ten minutes of hyperventilation and a mantra of "I can do this, I'm a big girl" in the bathroom stall to finally calm me down enough to venture outside of the bathroom and sit outside my gate. When the time came to board the plane, I sat down, got comfortable, took out my newly purchased summer reading book, and bedazzled Zune and tried to enjoy my trip to what I thought was going to be a straight shot to Washington DC Dulles International Airport. This is where my first adventure mishap took place, in Charleston South Carolina.
We landed in South Carolina, no, not Washington DC, South Carolina. Now, I was under the distinct impression that the plane wasn't going to stop anywhere, but if we did people would be boarding the plane because on my ticket it said nonstop, so I just assumed that, that meant I wouldn't have to unload a plane and find my new one all by myself. However, I was gravely mistaken and found myself stranded in the Charleston International Airport carryon bag in hand without anyone to guide me. I wandered around in circles for fifteen minutes because I was too scared to ask anyone if they knew what direction I should be going . Once I mustered up the courage to ask someone for directions, I practically had to run to my gate just in time to board it. My triumph was short lived however, when I quickly realized that my wonderful bedazzled Zune and book were still in the seat pouch in my pervious plane. The person sitting next to me must have thought I was a freak because I tears of frustration were streaming down my face. My first solo trip; to prove to my parents that I was finally grown up, and the first flight in, I lose my stuff not to mention that the rest of my trip I had nothing to keep myself entertained. Once I landed in DC I went to the baggage claim and let the airline know about my missing belongings, although to me, my story seemed poignant enough, the woman behind the counter could have cared less.
Once I had done all I could do to get my stuff back, I let it go and enjoyed the remainder of my trip. My trip around our nation's capital was one that I will never forget, but after only two days my feet were killing me, I blamed the terrible walking shoes I brought. When I had to leave five days later I was sad to say the least, but I was glad to leave my pervious flying fiasco behind. Traveling lessons learned: keep track of all of your things, don't be afraid to ask for directions and to wear comfortable shoes.
Dear Reader: This page may contain affiliate links which may earn a commission if you click through and make a purchase. Our independent journalism is not influenced by any advertiser or commercial initiative unless it is clearly marked as sponsored content. As travel products change, please be sure to reconfirm all details and stay up to date with current events to ensure a safe and successful trip.
---