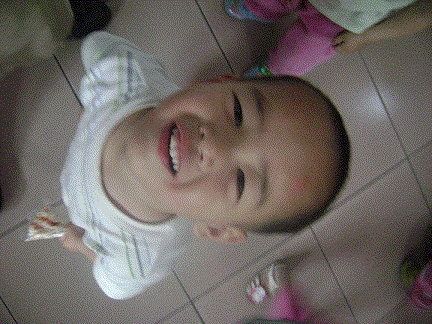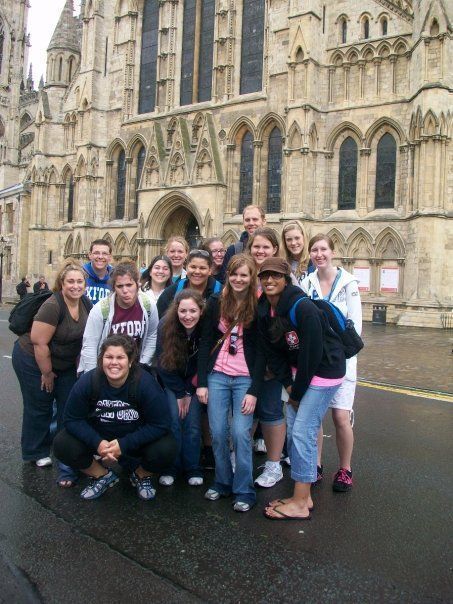 In the summer of 2008, a month before the Olympics, I had the opportunity to go to China with my Chinese class.  While there for nine days we saw the Forbidden City, the Great Wall, and the Terracotta Soldiers. These were each amazing examples of Chinese history but they were nothing in comparison to the orphanage.  A sad side effect of China's "One Child Policy" is the reluctance of parents to take care of unwanted children who are often dropped off at orphanages like the one I had an opportunity to visit.
Inside were rooms full of two and three-year olds, occasionally laughing and smiling or crying. The only difference besides their Asian looks was that their happy babble was in Chinese. Our group was divided and spread amongst the children. I was led up to the second floor and directed into a room halfway down the hall. Inside were the "other" children.
Their differences weren't just physical, emotional, or intellectual but a combination of all three. Some were missing fingers or had other deformities and a few were immobile. There were smiles and laughter but it was less frequent and more subdued. I was paired with a little boy who had trouble walking. I tried rolling a ball to him. He looked at it but didn't pick it up or roll it back. I tried this several more times with him being equally unresponsive. I had almost given up hope, when he kicked out at the ball. It was progress. I tried again. This time he kicked it harder and faster. It took off across the room. I got up to retrieve it and tried again this time bouncing the ball a little. The bounce confused him and he missed when he kicked at it; instead he threw it back. We kept playing until a little girl came and stole the ball. Her teacher chased her down and brought the ball back. I figured that the little girl just wanted to play so I included her in the game.
At snack time I took pictures of the children and then showed them to the kids. I have never seen bigger smiles then those I saw that day. Before leaving we were asked to bring the children out to the playground. It was a bittersweet moment with the children racing around yet knowing the sad truth. These children would never be adopted.
 My experience at the orphanage affirmed my beliefs, on the inside regardless of looks or handicaps we are all the same. We love to play, laugh and to learn and it is the privilege of those around us to help us do so. It is also a responsibility because one harsh word can tear people down. We must be cheerful and willing to serve each other. When growing up it is easy to lose our innocence and to see through eyes of indifference. Meeting the children in the orphanage I reclaimed my humanity.
Dear Reader: This page may contain affiliate links which may earn a commission if you click through and make a purchase. Our independent journalism is not influenced by any advertiser or commercial initiative unless it is clearly marked as sponsored content. As travel products change, please be sure to reconfirm all details and stay up to date with current events to ensure a safe and successful trip.
---