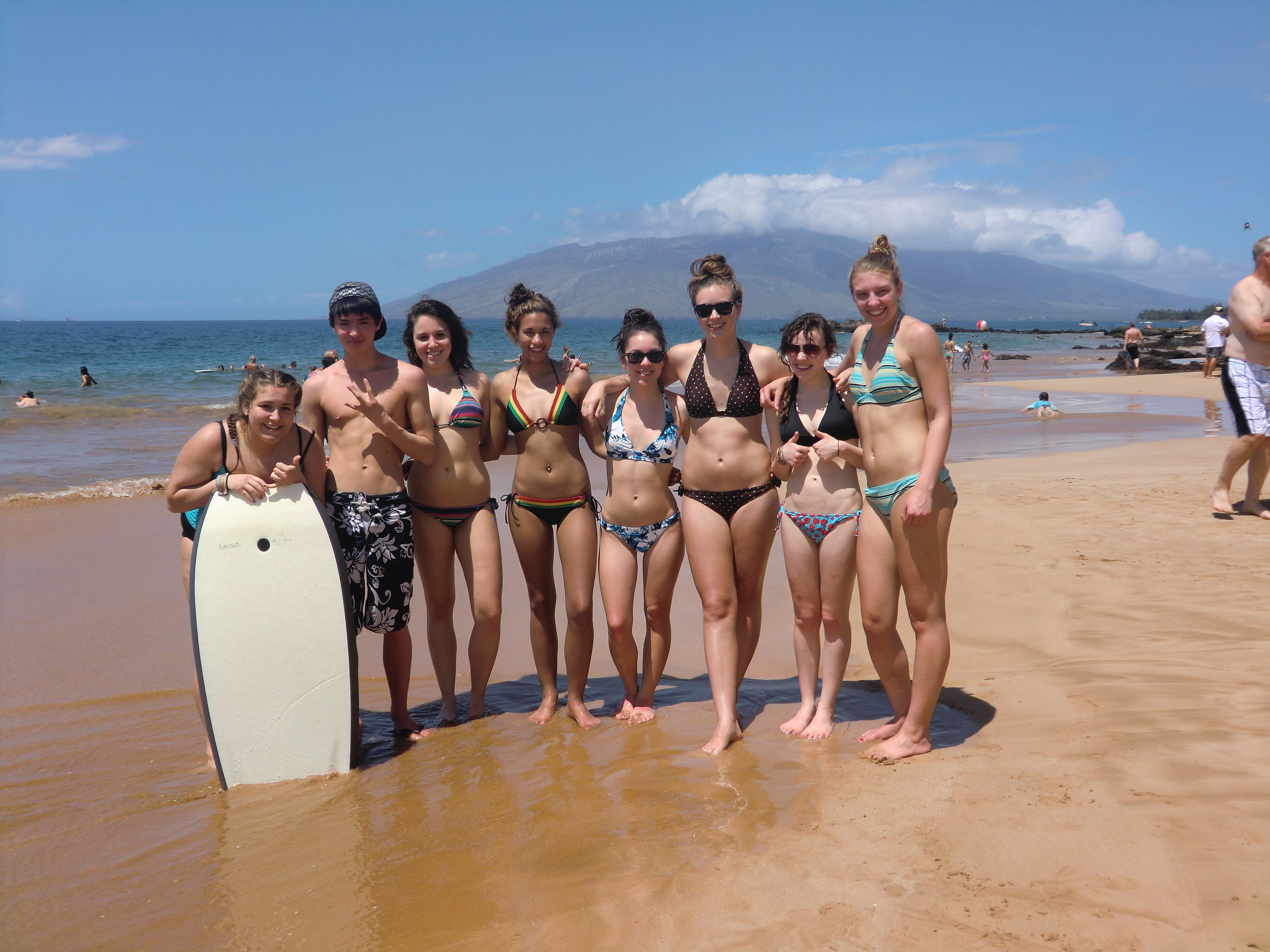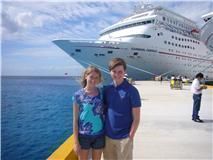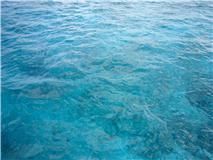 In March of 2011, I finally got on a Hawaiian Airline plane headed to the island of Maui with 18 other students from my Marine Biology class at West Seattle High School. This trip is happens every year around the same time with the head chaperone, our wonderful Marine Biology teacher, Kevin Barth. From the beginning of my senior year, I knew I was going on this trip. But when the time finally came, I was beyond excited. This trip wasn't just a vacation in the sun, it was a field study for our class and we go to learn hands on by going on tide walks and snorkeling at many different places.
In the three vans the chaperones rented after landing in Maui, we headed to our campsite on the Olowalu Peninsula. The name of the camp was Camp Olowalu and we stayed in the cabins that Kevin rented out for us. There were two girl cabins, two boy cabins and two chaperone cabins. We split up into cabin groups of six maximum of the people we were going live with for the next ten days. In Moi Cabin, the residents were myself, Karli, Cora, Taylor, Lea and Helen. We slept on simple cots and were warned about the poisonous centipedes. We were very comfortable in our cabin and we became a family after this trip. When we stepped out the back door of our cabins, we were on a beach that was all to ourselves. We had a fire pit, a rope swing and the mess hall of the camp was reserved for our school group. And another great part was that we didn't have to share our bathrooms with any of the tent campers!
Part of our hands on study included snorkeling at many different beaches. There was one snorkel that took place right outside of our campsite due to the coral reef that was a home to many fishes and other organisms. All of the snorkel sights we went to were around coral reefs and all of the different reefs had different invertebrates and vertebrates living in them. Some invertebrates we saw included Pencil Slate Urchins and Sea Cucumbers. Some vertebrates we saw were the state fish, Humuhumunukunukuapuaa, and Yellow Tang fish. We even saw Sea Turtles mating and heard dolphins nearby. Snorkeling was something I had never done before and it was one of the coolest experiences of this trip.
We did many other things on this trip that didn't necessarily have to do with Marine Biology which made the trip super chill and not boring. One thing we did was wake up at 4:00 in the morning and drive to the top of Haleakala, which is the volcano on the island. The reason we woke up so early was so we could see the sun rise. Seeing the sun come up was definitely worth waking up sure early because I know it will be something that I will remember for a very long time. Other things that we did that didn't have anything to do with Marine Biology were exploring towns near our campsite. We spent some time getting shaved ice in Kihei, we spent a whole day shopping in Lahaina, and we explored the town of Paia. For two days, we left our camp on the Olowalu Peninsula and took the Hana Highway to a campground we stayed for one night in Hana. The Hana highway was windy and I wouldn't reccommend it if you get really car sick. At our cabins in Hana we had a taco night cook off between each cabin and the cabin with the best tasting tacos won.
Going on this trip was one of the best memories of my high school life. I had so much fun and made some hopefully life long friends out of it. I'm also really glad that my mom was able to experience this trip with me as one of the four chaperones that came along with us. Thanks Kevin Barth for offering us this experience.
Dear Reader: This page may contain affiliate links which may earn a commission if you click through and make a purchase. Our independent journalism is not influenced by any advertiser or commercial initiative unless it is clearly marked as sponsored content. As travel products change, please be sure to reconfirm all details and stay up to date with current events to ensure a safe and successful trip.
---