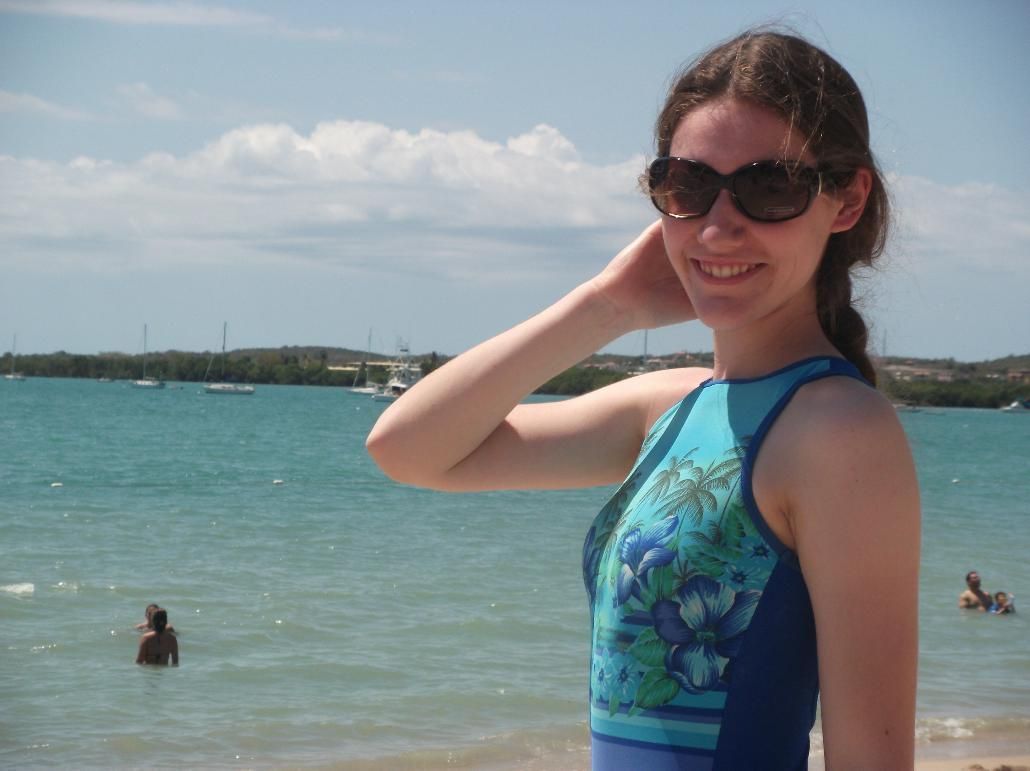 Say "island," and a glittering shoreline blooms in my mind. Ribbons of ocean water lap the edges of my vision, and I wiggle my toes in anticipation. Imagine my surprise, then, when our trip itinerary scheduled our first stop at the beach four whole days after our weeklong tour of the Puerto Rican islands began.
When we set out that morning, the air palpitated with excitement. I hovered with a group of eleven students and two teachers at the entrance of our hotel, clutching my towel. We awaited the arrival of the "guagua," a trendy tour bus from Educational Travel Services, Inc. It brought soft seats, breezy air conditioning, and our enthusiastic, highly informative guide. Within minutes, Sr. Hector swung the guagua up to the curb and greeted us with his typical, "Vamonos, chicos!"
â–º Quarter Finalist 2011 Teen Travel Writing Scholarship
I settled into the cushions and turned immediately to watch Puerto Rico roll past through a wide-eyed window. The city of Isla Verde, Carolina, gave way to grassy fields, dotted with cows, and groves of sun-bright flowers. Salsa music thrummed in my ears. The lively beat interwove with familiar chords of American rock 'n roll, whenever Hector tapped the dial. The mixed music perfectly illustrated how Spanish and English mingle effortlessly on the Puerto Rican islands. Bilingual signs lined the streets; English words popped into conversation without warning. Even our hotel, Hampton Inn and Suites, played CNN news during breakfast.
As foreign language students, we traveled under a Spanish-only agreement. In accordance with our school's immersion philosophy, we entered every store and landmark with a mission: Break out of our tourist shells and into the native language. Sometimes we were frustrated, as when visiting the manor-turned-museum, Seralles Castle. Unfortunate timing compelled us to join a tour in English during our visit there. Even when I asked the manor guide about "las picturas," he instinctively responded in English! Other times, such as when we visited the vibrant, self-assured town of Ponce, I had the real pleasure of communicating with native speakers in their own language. When a sunglass vendor from Plaza Las Delicias answered my carefully worded, polite request in Spanish, I felt a thrill of accomplishment. I might have the look of a foreign tourist, but at least I could connect on a deeper level with the people who had welcomed me into their home.
That welcome had never felt warmer than when we spilled onto the crackling sand of Boqueron Beach, our first Puerto Rican shore. My classmates and I hit the ground running, a forest of legs in our mad dash for the water. Someone found a coconut, which provided endless entertainment as we swam and shouted and snapped photos. One girl draped a slimy strand of green over her lip in imitation of a drooping moustache. We tried balancing the smooth brown husk on her head long enough to capture the moment on camera.
Our games with the coconut brought to mind the islands' natural treasures. A few days ago, Hector had brought us to a tiny town outside of Isla Verde. The proprietor of an open air restaurant there hacked open a green coconut and offered us straws. We took turns sipping the freshest of fresh milk, straight from the shell. Unsurprisingly, Hector informed us that the islanders had reserved an entire tropical rain forest from development to preserve the island's natural habitats. These living treasures had value distinct from the gold that had prompted the Spaniards to call the islands, "Rich Port."
How appropriate! I thought, ankle-deep in the surf. The islands offered a double blessing wherever I turned.
Dear Reader: This page may contain affiliate links which may earn a commission if you click through and make a purchase. Our independent journalism is not influenced by any advertiser or commercial initiative unless it is clearly marked as sponsored content. As travel products change, please be sure to reconfirm all details and stay up to date with current events to ensure a safe and successful trip.
---