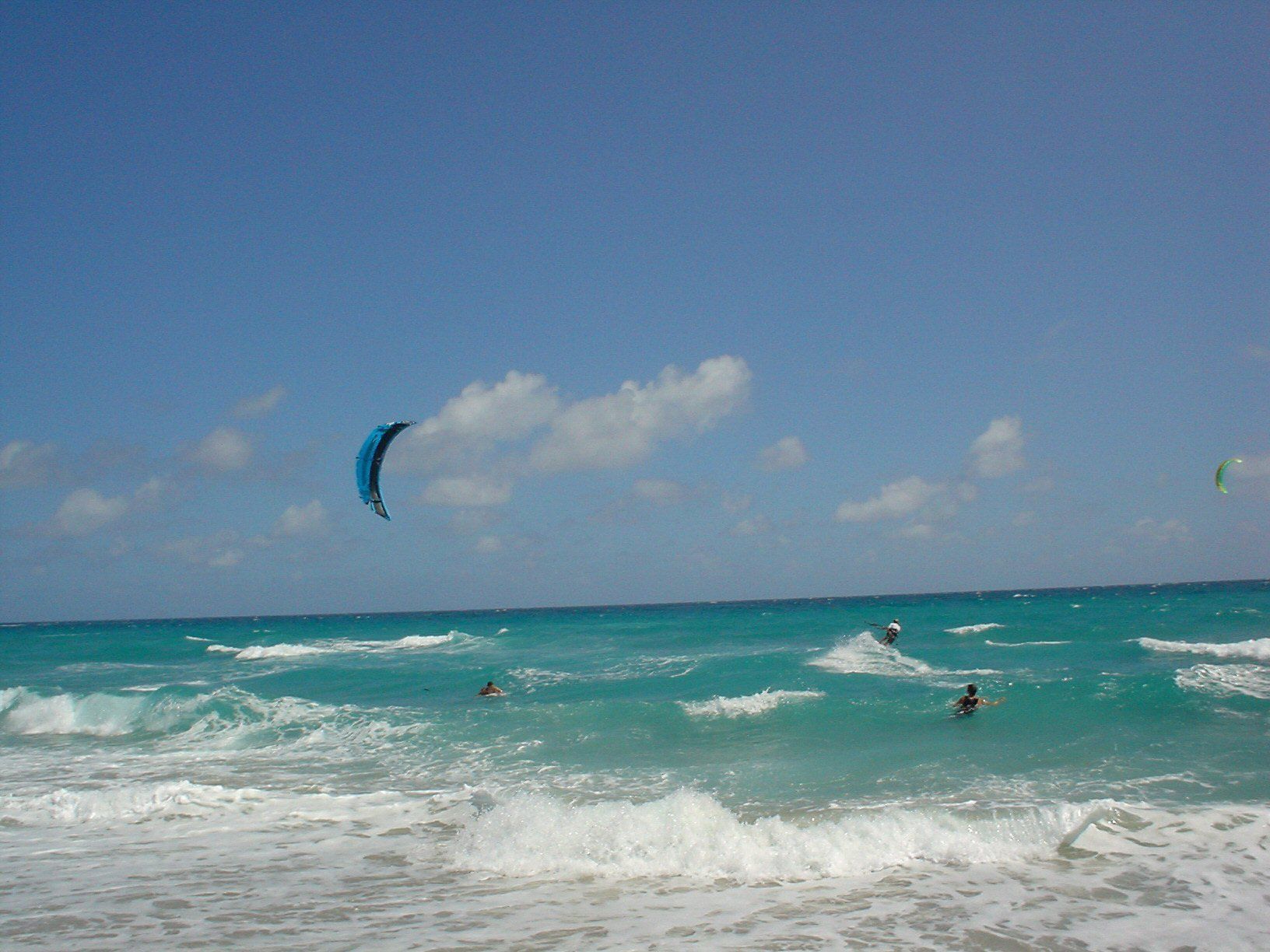 Find like-minded families, affinity groups, specialized travel agents and gay-owned businesses to plan a hassle-free getaway.
Although same sex marriage remains a hot issue politically and socially, there is a wide variety of resources available to same sex couples traveling with children. In this roundup, FTF takes a closer look at what's out there. No matter which side of the "union" fence you're on, you'll be surprised to learn how rich and varied the travel opportunities for these special families are.
Not new, but certainly the pioneer and arguably the best at what they do is the non-profit Family Pride Coalition. For nearly 30 years, they have supported LGBT families by organizing parenting groups, educational workshops, social events and Family Pride Weeks. These vacation/networking events were begun over 10 years ago in the Massachusetts resort of Provincetown so families could get to know each other and explore the social, cultural, school and legal issues common to all of them. Family Pride has also expanded their organized events beyond the Family Weeks to more local programs and regional camping trips.
Events are often run in cooperation with a children's advocacy group named COLAGE (Children of Lesbians and Gays Everywhere) who provide organized activity programs for children of all ages, plus specific social, support and educational programs for youth ages 9 and older.
Planning Strategies
Unless you're putting yourself under the safe and comfortable wings of Family Pride, you'll find pre-trip research is as essential for gay families as it is for any family. First step in planning:  Decide how much you and your children want to fit in on vacation. There are a rainbow of possibilities.
The International Gay and Lesbian Travel Association (IGLTA), founded by five businesses in 1983, currently has over 1,500 members in 65 countries. It is a good resource for gay family travelers. From a searchable index of members sorted by travel category and location, same-sex partners can get contact information for member resorts, travel agencies, tour operators and others catering to this market.
Parents should note that how niche resorts will diverge from the "straight and narrow" path only becomes clear when you talk to those who operate them.  Travel agent Richard Gertler of 1-800-TRAVLER in Wheaton, Maryland (800/872-8537) is one IGLTA member who organizes exclusive same-sex couple family weeks at otherwise mainstream resorts such as Club Med Ixtapa, or works with individual families to book customized vacation packages to mainstream properties.
A new adventure tour operator, OUT Adventures (866/360-1152), proudly works with the highly regarded Intrepid Travel to create exciting adventure tours designed with the needs of LGBT couples, singles and families in mind. It was founded by partners who admit, "We've done it all: resorts, cruises, independent travel, gay vacations and we have often traveled with straight tour groups… we wanted a safe, non-judgemental holiday that would allow us to be ourselves while exposing us to parts of the world that not everyone has seen." Their special family departures are in summer and the major holidays, and most departures require that kids be 6-years or older. What we like is that this company is very sensitive to the cultures they visit, choosing locally owned hotels and local vendors, guiding their guests on cultural etiquette and showing families how to support local craftsmen and eat at local restaurants.
To meet the need for family-specific tours, Rosie O'Donnell and partner Kelli launched R Family Vacations (866/732-6822) in 2004 with one main product: a Caribbean cruise vacation. Since then, they have organized a northern voyage on the Norwegian Dawn from New York City to Halifax, Nova Scotia, Provincetown, Boston and Martha's Vineyard, and do new itineraries each year. Distinctive for featuring discussion groups on adoption, surrogacy and gay parenting, in addition to cooking and yoga classes, Broadway cabaret reviews and concerts by the like of Cyndi Lauper, R Family Vacations really plays down the late night party scene.
Olivia Cruises & Resorts (800/631-6277), a tour operator who pioneered the lesbian travel movement 30 years ago, has since 2002 marketed select tours just for its family clients. Partnering with Club Med and Holland-America cruise lines on their family and children programs, Olivia charters specific trip departures, resort weeks and cruise sailings for clientele who prefer to be with "kindred spirits," including gay men and their families.
Many gay and lesbian parents are more interested in being with other families than with kindred spirits. "We don't look for any places that are LGBT friendly," says Noëlle Penraat, a film negative matcher from New York. "The children are comfortable being in a straight or gay environment so we basically go where we want to go." With partner Laurie Butler and sons Max (12 years) and Sam (10 years), they've enjoyed the Jersey Shore, Key West, and dream of one day going to Africa and Australia. "If people don't accept us, we don't really care," Penraat adds. "We are very open, and sometimes people stare, but this doesn't matter to any of us. We do think of ourselves as just an ordinary family traveling."
Always Friendly Accommodation
San Francisco, the nation's largest gay community and one of its major family destinations, is a role model for always-friendly hospitality. "Every hotel in San Francisco is gay-friendly, and many offer both family packages and honeymoon packages," notes Laurie Armstrong of the San Francisco Convention & Visitors Bureau. The Joie de Vivre Hospitality (800/738-7477) company manages over 25 California hotels, several of which welcome gays with children and/or pets. For this market, JDV uses promotions such as "Kids are VIPs" specials offering local admission tickets, to attract gay families.
Among Europe's capitals, Amsterdam is the most gay-friendly, a city where locals and visitors alike acknowledge alternative lifestyles with ease. It's also a delightful family destination with world-class museums, the Anne Frank House, and myriad canals and boats to explore. According to Hugo Lingeman, co-owner of the Amsterdam Canal Apartments, "With the tolerant attitude in Amsterdam, I can hardly imagine that gay families with kids would not feel welcome, no more nor less than straight families with kids." Lingeman cautions all families about the small size of many European rental units and recommends they rent a canal-view studio for a typical Dutch experience.
The Pacific/Asia region is in many ways more sophisticated in appealing to this niche. GayTravelNet.com is a travel information and reservation system serving many international gay/lesbian destinations. Their spokesperson noted that guests at most gay or lesbian resorts, while not un-family-friendly, would find it uncomfortable to have older children of the opposite sex around during their vacation. Because gay-sensitive New Zealand uses a unique accreditation system to identify mainstream properties that are "Approved Gay/Lesbian Friendly," GayTravelNet.com can book gay families into the accredited Rydges Hotels & Resorts or Heritage Hotels of New Zealand, both notable family-welcoming chains.
The Inn San Francisco (800/359-0913, 415/641-0188) may be the best barometer of the current social climate for gay and lesbian families. "Children are a leveling influence," notes Fred the innkeeper, "to the extent that when they enter a room most people – male or female, gay or straight – are enthused and 'gush' or 'oooh and aw' over them. A family is a family and I have never in ten years experienced any discomfort by any guests, on either side."
Travel Tips from Gay Family Travelers
Tom Keegan of Los Angeles and his partner Davidson Lloyd, both avid travelers, have continued to roam the globe since adopting daughter Connor Keegan-Lloyd, now 5. Connor has accompanied both dads to France several times, to Ireland, around England and to favorite American destinations such as Provincetown, San Francisco and Palm Springs where, Keegan notes, "Gay and straight people co-habitate together."
Although these sophisticated, independent travelers avoid all-inclusive resorts and organized tours, pre-planning is essential to the Keegan-Lloyd family. Mr. Keegan says he's good at using "gay intuition" to try to determine how well their family will be received at certain destinations, and books hotel rooms by requesting a room for "two dads with a child." He's found that "any place that's child-friendly will be welcoming to us," and adds, "I'd feel less comfortable at a place with gay couples because we'd be invisible, totally out of place bringing a child."
Bill Hindman and his partner Dave Held still maintain a country house outside Pittsburgh, Pennsylvania in a farming community. "One good thing about being among farmers is their live and let live attitude. They didn't know quite what to make of two men raising kids, so did nothing about it. I guess they figured it was none of their business."
Many gay parents feel it's time things changed. "I think a big factor is determining gay parents' comfort level in traveling with kids— or in any situation in which the family will be on display to new people— is how comfortable both the parents and children are," notes Ann Sweeney. "My daughter knows and has always known that she has two moms and the attitude we all convey is that our family is somewhat unique, but that it is not a big deal."
Ms. Sweeney feels gay parents should be proud of their relationship and supportive of their children. "For instance," she explains, "we can make it a point when we meet new families to introduce us all as a family ('I'm Jack's mom and this is his other mom') so that no one — not our children or the new friends — feels awkward or confused about who is whom."
Same-sex couples with children are advised to always carry their children's birth certificates, adoption papers, second parent adoption certificates and any other custodial papers while traveling, as are single parents, grandparents or any guardians who might be suspected of not being birth parents by local authorities. Travelers will find that strictly enforced immigration laws in Canada, Mexico and many other international destinations require a permission to travel letter, signed by both legal parents and notarized, be presented at each border. Additionally, the U.S. Department of State's passport application for minors and visa applications for several countries now include the same proof of custody requirements.
The Keegan-Lloyds live in one of the few states where both adoptive parents may be included on an amended birth certificate. After several trips to Europe with Connor, they've mastered Immigration and Customs procedures in many countries. Keegan advises gay parents to give children a dual last name ("Immigration has asked our daughter to recite her full name as a test, so be sure your little ones know how to say it," he warns) and carry their own I.D, children's passport, birth certificate and any other proof of guardianship papers wherever they go. He recounts a story heard in his local gay dad's group of a mixed nationality couple who were detained and separated from their child by U.S. Customs at one border crossing.
"Never, ever get into an argument with airport security or try to make a political statement," Keegan adds emotionally. "There's just too much at risk."
Resources for Same-Sex Parents
Other family vacation resources include PFLAG, the Parents, Friends and Families of Lesbians and Gays which has a comprehensive website; Rainbow Families, an active parenting group based in Minneapolis (and hosting many Minneapolis-based events) with chapters all over the US; Gay Parent Magazine.
Family-friendly destinations such as Hong Kong, Australia and New Zealand (see Gaytravelnet.com for other countries) have developed online resources for the gay and lesbian traveler— not family specific— and several gay and lesbian sites such as OutandAbout.com; PlanetOut.com; Advocate.com; Gay.com; and 365gay.com have travel sections as well.
Take the time to sort through them, ask questions and decide how far your family's comfort zone will extend. Then, when it's time to book, look into the domestic partner travel insurance policies offered by CSA, Access America and TravelSafe.
And don't forget to pack a camera.
Facts & Figures
As of 2007, the most popular Gay-Friendly destinations in the U.S. were computed by Community Marketing using Census Data. In comparing US Census Bureau surveys with their own marketing studies, the numbers reveal that areas with a large homosexual population tend to attract the greatest number of gay and lesbian tourists. Fortunately for same-sex couples with kids, many destinations preferred by gay singles (see chart below) are also top family destinations, with accommodations and attractions to suit every need and budget. They are:
New York
Key West
Miami
Palm Springs
San Francisco
Hawai'i
Los Angeles
Provincetown
Ft. Lauderdale
And as the travel industry diversifies its product to attract niche markets, this list is expanding. The Greater Philadelphia Tourism Marketing Corporation (GPTMC) has invested more than one million dollars in the past few years for gay advertising and PR, a small percentage of their annual $8 million budget but significant in this market. According to spokesman Jeff Guaracino, the GPMTC is well aware of the economic contribution gays can make to local tourism. They enlisted Community Marketing to study Philadelphia's gay travelers and their needs, and found that 61% traveled with a partner compared with only 44% of mainstream travelers, and that 6% traveled with children. That's less than the 16% of mainstream travelers with families on board, but a sizable number considering that 49% of this niche takes three or more vacations annually.
International destinations want a piece of the action, too. Tourisme Montréal's research found that their city edged ahead of Vancouver and Toronto (all in Canadian provinces which have legalized same-sex marriages) in attracting the travel dollars spent internationally by North American gay and lesbian travelers.
Travelers surveyed also expressed a preference for the Caribbean above other parts of Latin America; for England above Europe overall; and for Australia over any Asian or Pacific countries.
Dear Reader: This page may contain affiliate links which may earn a commission if you click through and make a purchase. Our independent journalism is not influenced by any advertiser or commercial initiative unless it is clearly marked as sponsored content. As travel products change, please be sure to reconfirm all details and stay up to date with current events to ensure a safe and successful trip.
---