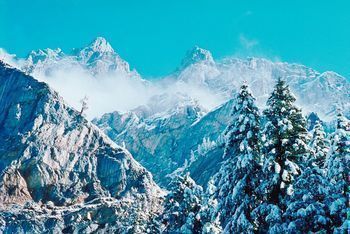 Q – Janae L. of Newport Beach, California inquires: We are taking a trip to Switzerland with our 6-year-old in late June. Once there, we plan to do some car travel, take the train to Jungfrau and then train or fly to Rome from where we will return home. Specifically, I am looking for some advice on hotel options in Interlaken that are kid-friendly. Are there any hotels with a children's program or amenities? We had planned to sta at the Victoria Jungfrau but it's way to pricey.
A – We contacted Switzerland Tourism and they suggest the following:
First Class:
National
Metropole
Krebs
Beatus
Deluxe:
Grand Hotel Beau Rivage
If you can squeeze in a stop in St. Moritz, a few members have highly recommended Badrutt's Palace Hotel.  In operation since 1896, they offer luxury, gracious service, and a children's program from 9:30am to 9:30pm.
---
This story was accurate when it was published. Please be sure to confirm all rates and details directly with the companies in question, and stay up to date with current events to ensure a safe and successful trip.