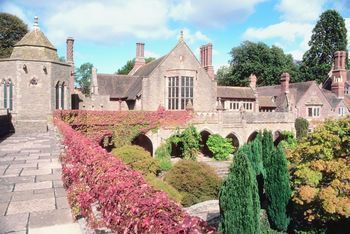 Q. Steve M. of Irvine, California writes: My wife and I have two daughters (age 2 1/2 and 4 1/2), and are planning a trip to Europe. We'd like to do Paris, but we're open to anything. We want someplace where the kids can have fun and we can enjoy ourselves, too. Any suggestions for places to stay ?
A – We received your request for information for your proposed trip and note your children's ages.  As you may know, most hotels and resorts do not offer organized programs for children under the age of 4 or so.  In response to many requests for this specialized care, FTF has located and reviewed those that do for our annual surveys of the "Top Ten Getaways for Tiny Travelers." These are the European properties that offer excellent facilities for the entire family, including infants and toddlers.
Please check out these stories about "Top 10 Getaways for Tiny Travelers" winners in Europe, including England, France, Italy and Portugal.
A group of small hotels in the English countryside: "Luxury Family Hotels, England"

London is "Luverly": "The Athenaeum Hotel and Apartments"
Cottages in the French Countryside: "Center Parcs Les Hauts de Bruyeres"
Skiing the Italian Alps: "Club Valtur Pila"
Portugal, anyone?? "Sheraton Algarve Pine Cliffs"
Your choice – A getaway in the Loire Valley or a Tuscany Tour with little ones in mind: "Butterfield and Robinson"

Look at FTF for the following stories on these additional European properties that warmly welcome chilcren of all ages:
---
This story was accurate when it was published. Please be sure to confirm all rates and details directly with the companies in question, and stay up to date with current events to ensure a safe and successful trip.