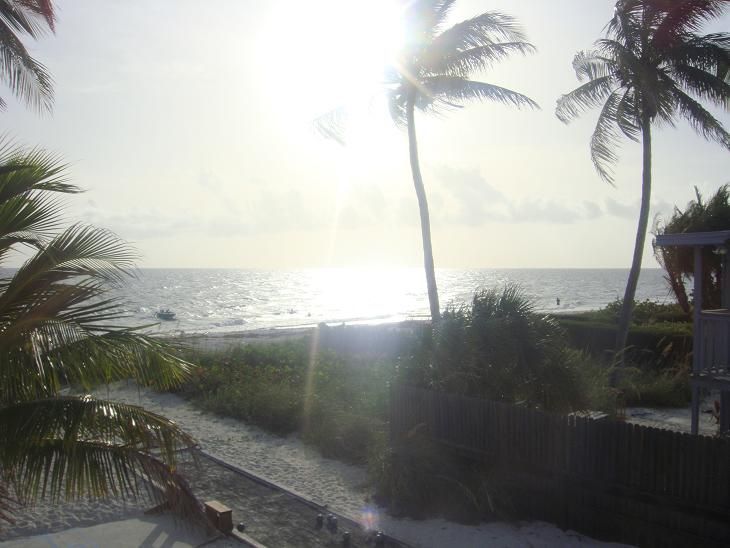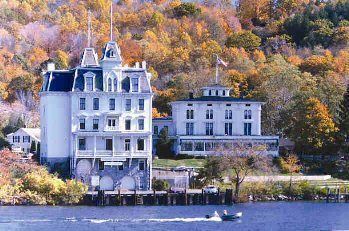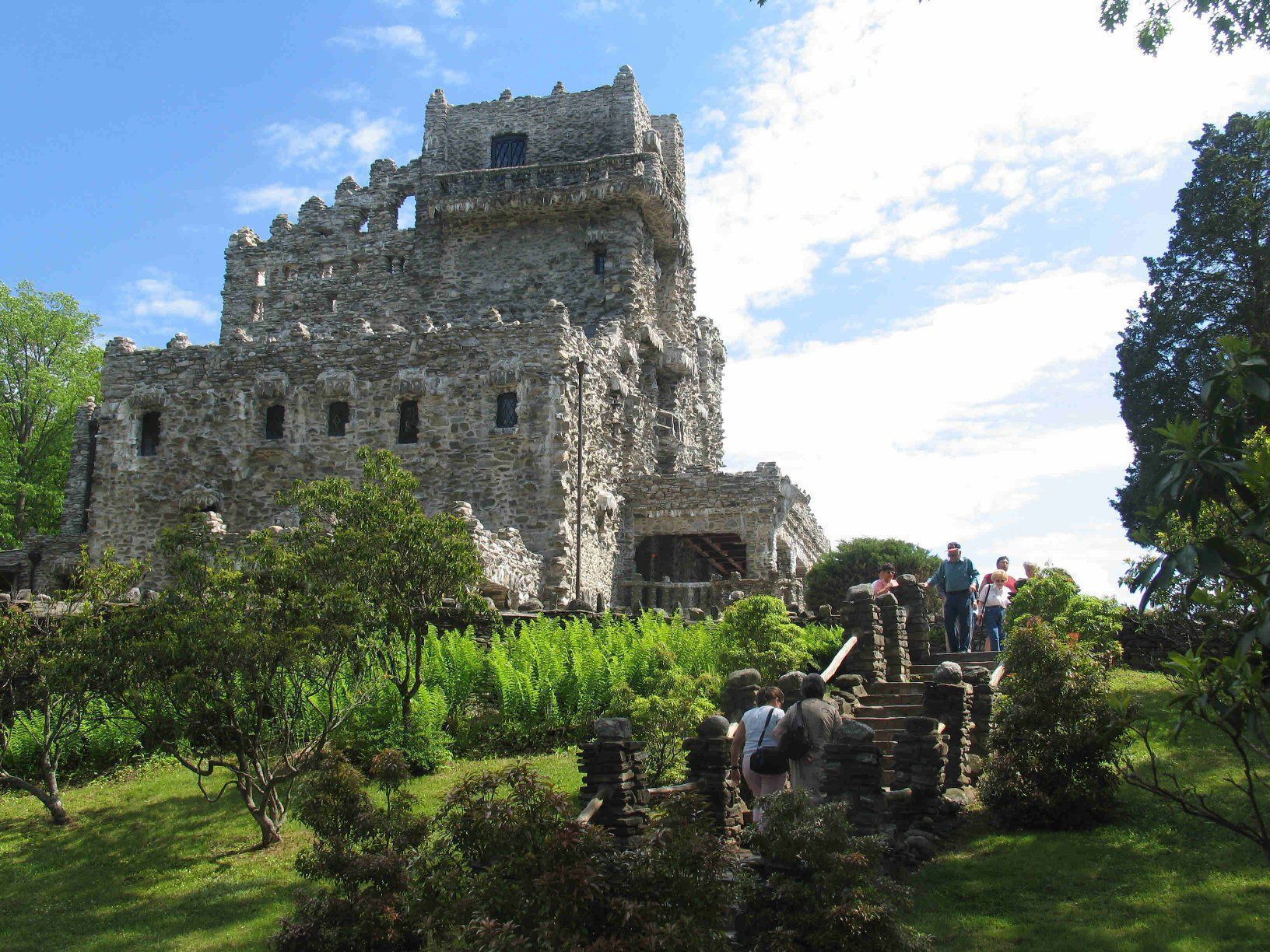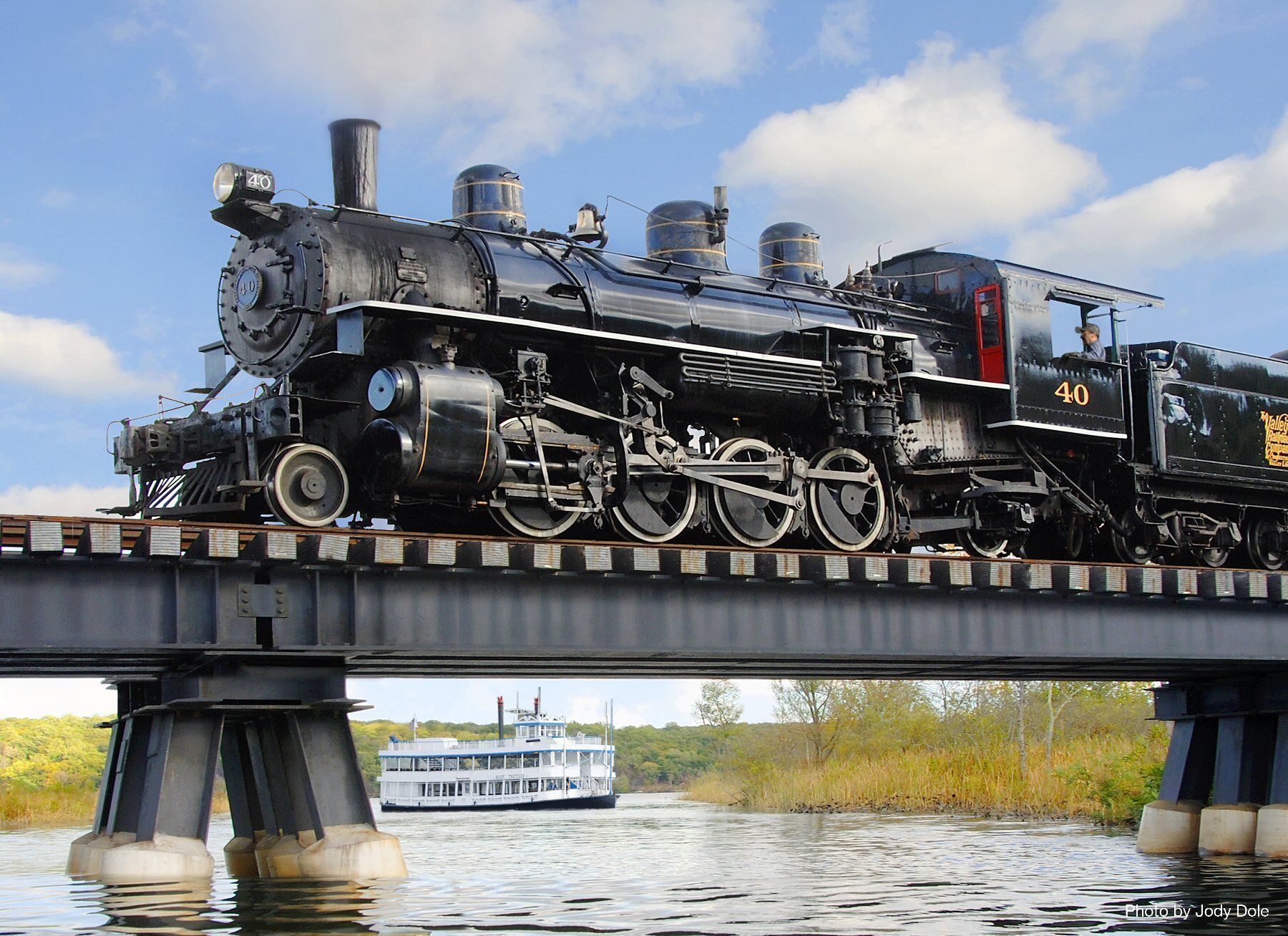 Ready for a road trip without a lot of driving? Connecticut's River Valley region has lots of attractions and fun stops that are ideal for family members who can't sit still
Just a two-hour drive from either Boston or New York City, Connecticut's River Valley is a great destination for a family driving trip. The villages of East Haddam and Essex offer families quite a bit to choose from in the central region of the state. We made the drive in just two hours from northern New Jersey and enjoyed much of what this area has to offer in just one long day. We suggest you plan to stay overnight or a long weekend for a value vacation that's close to home. You'll have time to relax at your hotel, sample some of the area's fine restaurants, and explore e a wealth of historical sites, fascinating museums, beautiful scenery, and intriguing attractions.
Sherlock Holmes' Castle
A good place to begin your day is at Gillette Castle State Park in East Haddam. Noted actor, director, and playwright, William Hooker Gillette built this 120-acre estate atop a hill overlooking the Connecticut River. The focal point of the estate is the 24-room mansion, which is reminiscent of a medieval castle. Gillette, best known for his stage portrayal of Sherlock Holmes, designed the castle and most of is contents personally, adding a number of creative touches (and in some cases a couple of eccentric items that you will learn of on your tour of the interior).
The castle's exterior is built of local fieldstone supported by a steel framework. The interior presents an abundance of intricate, hand-crafted woodwork, most notably the 47 doors of the castle, no two of which are alike. Built-in couches, a movable table on tracks, and light switches carved of wood all point to his creative genius. Kids will be intrigued with the strategically placed mirrors that Gillette used to spy on his guests and the mystery of his locking liquor cabinet.
Outside on the grounds, Gillette's influence can be seen in the estate's system of trails and walking paths, many of which follow the actor's three-mile-long narrow gauge railroad bed. The State of Connecticut purchased the estate from Gillette's executors in 1943. This surely would have pleased Gillette, since his will gave specific directions to see that the property did not fall into the hands "of some blithering saphead who has no conception of where he is or with what surrounded."
The park's trails are open year-round and are free to visitors, while the castle is open daily from Memorial Day through Columbus Day, and just weekends from Columbus Day through the 4th weekend after Thanksgiving – a fee is charged for the castle tour. For more information visit Friends of Gillette Castle or call 860/526-2336.
More History… and Musicals in East Haddam
In addition to the Gillette Castle, East Haddam is also home to a couple of other interesting attractions.
The one-room school where patriot spy and Connecticut state hero Nathan Hale taught from 1773-1774 after graduating from Yale is on Main Street. Open daily from Memorial Day to Columbus Day, noon to 4pm, kids should find it interesting to see where the young patriot, who had but only "one life to give for his country," spent five months instructing as many as 33 students, ages 6 to 18, from seven in the morning until nine in the evening with just one hour free for lunch. Visit Connecticut's Sons of the Revolution online or call 860/873-3399 for more information.
If you plan to stay overnight on a Saturday, you may want to stop at the Goodspeed Opera House (860/365-0130) for the hour-long tour of this picturesque landmark perched on the banks of the Connecticut River. During your visit, you will learn the turbulent history of the opera house from its 1876 conception as a center of commerce and theater, on through its period of neglect and deterioration, and right up to its majestic return to the musical theater it is today. The tour explores the backstage and actors' dressing rooms. Tours ($5 for adults and $1 for children under 12) are offered Saturdays, June through October, from 10:30am to 1pm. The tour explores the backstage and actors' dressing rooms. Tours ($5 for adults and $1 for children under 12) are offered Saturdays, June through October, from 10:30am to 1pm.
An option is to take the tour, enjoy a picnic on the lawn or lunch at the renowned Gelston House right next door, and then attend a matinee performance of the current musical. Check the opera house's schedule for special children's shows at Goodspeed. In 2010, a stage interpretation of Roald Dahl's "James and the Giant Peach" will run from October 21 through November 14.
Essex Village – Connected to the Past
After visiting the attractions in East Haddam, we crossed the Connecticut River and made the 10-minute drive to Essex, a beautiful river town where it seems that very little has changed since its early days.
Our first stop in Essex was at the steamboat dock at the foot of Main Street to visit the Connecticut River Museum (860/767-8269), the perfect place to explore the heritage of New England's Great River. The rich history of the river and its peoples is well documented in the museum's galleries.
Designed to appeal to children as well as adults, the family-friendly exhibits, many of which are "hands-on," are filled with art and artifacts that link the river's stories to our lives today. Kids will enjoy participating in the museum's scavenger hunt and playing in the interactive exhibit on the primitive diving bell. From Dutch explorers to British raiders, from Native American canoes to the first American submarine, there is something here to capture every visitor's interest.
Any families with an interest in model trains will want to visit the museum during its Annual Holiday Train Show. This year's edition, the 17th, will be held from November 20, 2010  to February 14, 2011. This locomotive extravaganza features a fully operational HO-scale layout with interactive components depicting a number of Connecticut River Valley scenes. Tickets are $8.00 for adults, $7.00 for seniors, $5.00 for children (ages 6-12), and free for kids 5 and under.
This is also a great place to get out on the river and take in the beauty of the surrounding tidal wetlands, "One of The Last Great Places in the Northern Hemisphere" as recognized by the Nature Conservancy. Interpretative river cruises are available on either the RiverQuest, a 50-passenger vessel with a fully enclosed cabin, or aboard the historic schooner Mary E. For more information about these cruises, visit the museum's website.
Another enjoyable connection to the past, and a great way to experience the beauty of the river and its surrounding area, is to take a ride on the country's only steam train and riverboat connection – the Essex Steam Train and Riverboat (800/377-3987). We began our scenic, narrated journey at the historic 1892 Essex Station, where we boarded vintage rail cars pulled by an authentic steam locomotive.
After meandering through the countryside, we arrived at Deep River Landing, where we boarded the Becky Thatcher riverboat for a 1¼-hour cruise. We enjoyed wonderful views of the scenic river, as well as the Gillette Castle and Goodspeed Opera House. Upon the riverboat's return to Deep River Landing, we re-boarded the steam train for the return trip to Essex Station.
The Essex Steam Train offers a variety of special events and holiday themes that will interest families, such as a "Day Out with Thomas" in November, "The Santa Special" in late November and December, or "The North Pole Express" also in late November and December.
Our final brush with the past was a visit to the historic Griswold Inn (860/767-1776), located on Main Street in Essex. The "Gris," considered by many as a Connecticut icon, is one of the oldest continuously operated inns in the country, having opened its doors in 1776. It has continued to cater to yachtsmen and travelers ever since. We enjoyed a glass of wine and a couple of small plate selections in the Inn's classic, sophisticated Wine Bar.
Families will love the New England Fare Pub menu in the authentic Taproom, famous for its pot-bellied stove and antique popcorn machine, or the New England dinners served in one of the Inn's five traditional dinning rooms. Kids will enjoy looking at the collection of firearms dating from the 15th century in the Gun Room. A children's menu is available in all of the Inn's dining areas.
Another great choice for family dining is Oliver's Tavern (860/767-2633) which is located just down the street from the Steam Train depot. In addition to great burgers, sandwiches, and other pub fare, Oliver's has a small but interesting selection of New England main dishes such as Oven Roasted Scallops and Fried Whole Belly Clam Platter, all at very reasonable prices. A children's menu is also available. Oliver's upstairs loft is a great sports bar and has a game room where kids can play while Mom and Dad relax at the table and watch the big game.
For a Day Trip, Weekend… or More
We had a great day on our road trip to Connecticut's River Valley, but this area is comprised of many more towns and attractions than the ones we visited. With so much more to see and do throughout this area, you may need more than just one day. Essex is just minutes from I-95, East Haddam is 15 minutes from Essex, and Mystic Seaport is 45 minutes away.
Planning a longer trip is easy if you visit www.visitctriver.com and get all the information you would need for attractions, accommodations, and driving directions. Be sure to request a visitors' guide to the area as well.
Dear Reader: This page may contain affiliate links which may earn a commission if you click through and make a purchase. Our independent journalism is not influenced by any advertiser or commercial initiative unless it is clearly marked as sponsored content. As travel products change, please be sure to reconfirm all details and stay up to date with current events to ensure a safe and successful trip.
---