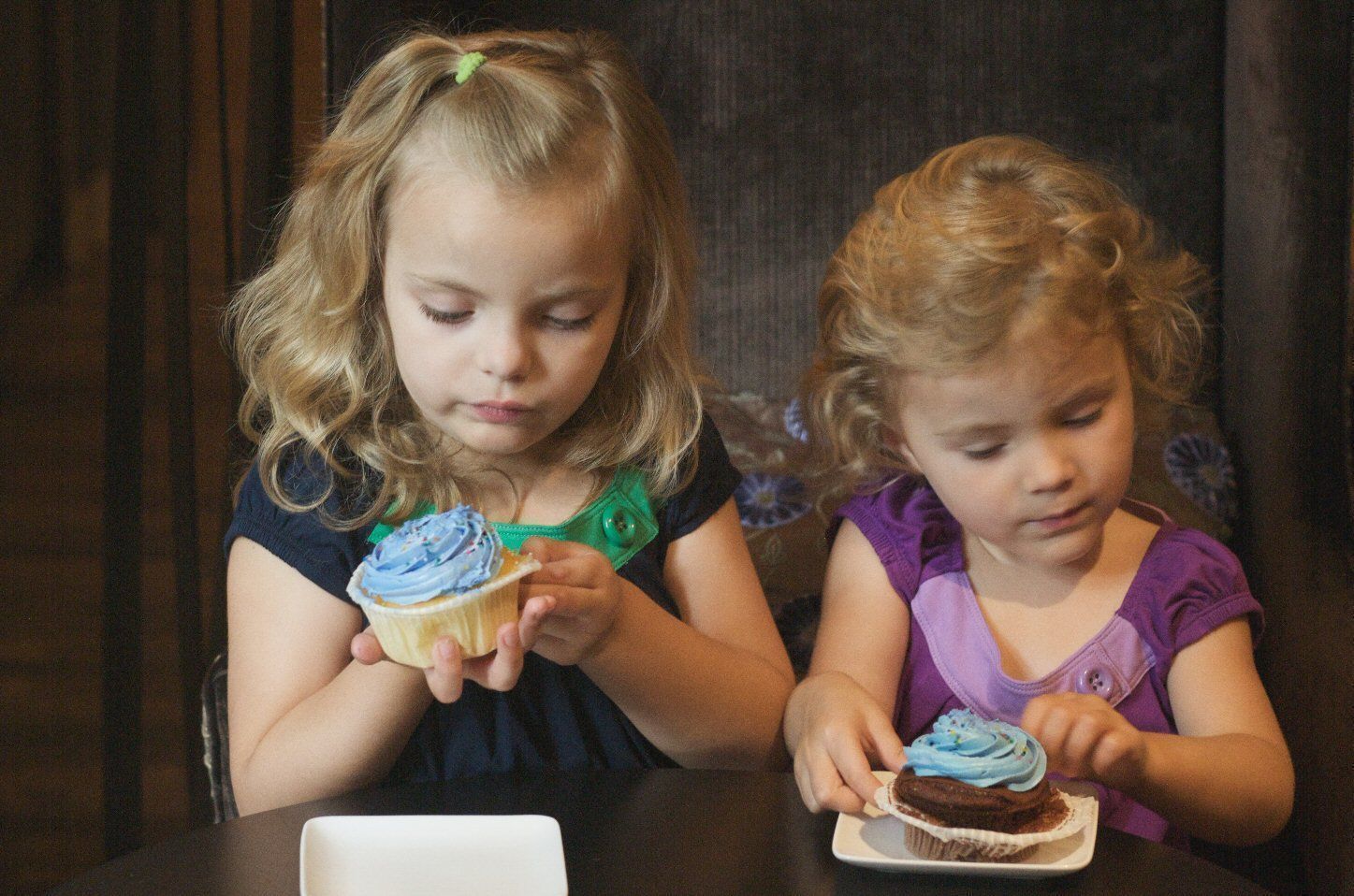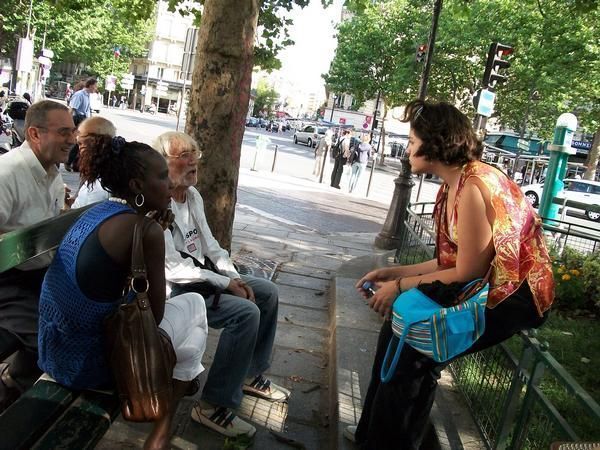 It's not easy to find a Manhattan hotel where there's room for the kids, extra closet space, and a kitchenette that minimizes room service spend.
The family-run Affinia brand has five New York hotels that stand out for their spacious rooms and cozy, home-like feel. On a recent stay at the newly renovated Affinia Shelburne, located about a 10-minute walk from the Empire State Building and a few subway stops from Times Square or Rockefeller Center, I checked into a one-bedroom suite, room 1503, larger than many New York apartments.
The bedroom had two wardrobe closets in addition to a king bed (some suites have two queen beds) and a full chaise lounge that a small child could have slept on. Embroidered pillows and a red stuffed creature that echoed the lobby's cityscape mural sat atop the bed. The double sink bathroom with tub, fully stocked with Aveda toiletries, enabled several family members to get ready for a night on the town at once.
The oversize living room had a La-Z-Boy style recliner, queen-size sofabed, second widescreen flat panel TV, dining table for four, large work desk, and a granite-topped pantry with microwave, sink and minibar. A few steps led up and out onto a narrow balcony with a stunning view of the Empire State Building (lit purple at my visit on Friday the 13th) and the Chrysler Building, piercing through the glittering clutter of midtown's other highrises.  
The 263 rooms have a residential feel and are decorated in an elegant yet simple way. Textured fabrics, clean lines, fine linens, and art photography fit the "boutique hotel" aspirations of a property that had just emerged from a two-year, $25 million renovation. But the generous room size and lackadaisical elevators that prompted conversations among strangers reminded us that this had been the former Shelburne Murray Hill, one of the area's older properties.
Homespun Amenities Come with a Smile
Looks like home but want it to feel like home? The friendly Affinia staff will bring up everyone's choice of pillows from a menu that ranges from the Japanese buckwheat to a New Age magnetic pillow  (yes, lots of choices to have pillow fights with); set up a crib; or add flatware, plates and a coffeemaker to the pantry.
As one of the brand's Cityscape hotels (there are others in Washington DC and Chicago), the Shelburne also offers guests a complimentary Experience Kit:  your choice of BYOB Kit with picnic supplies and a coupon for a local wine shop; Stay-Fit Kit with yoga mat, workout bands, DVDs; or a Walking Tour Kit. The Stay-Fit Kit is a good idea, but can't compete with the fully stocked gym and fitness area, which really impressed us.
The Walking Tour Kit is the most fun for families with school age or younger kids, because it also has a laminated map, iPod loaded with local walks and music, and a CityWalks card deck with short tours catering to various interests. Having one on hand in the room – and it's something kids can look through and get involved in, too – makes coming up with fun, fresh sightseeing ideas easy. Be sure to let the kids make their choices known.
Another unusual service is the brand's Jet Set Pet program. They guarantee that upon check-in, pets will receive a signature canvas water bowl designed for travel; an Empire State Building chew toy, and a Robbie Dawg tin of organic treats. In addition, the hotel will provide a food and water bowl, and a plush dog bed, for furry friends to relax in.  At our visit, we heard from an insider that not all pets were equally furry:  one Affinia Hotel hosted a trained cheetah that was scheduled to appear on "The Today Show" while another had a family arrive with a blind son, who was assisted by a seeing-eye pony.
Additional amenities are on call, because families can customize their hotel stay through an online service called My Affinia Concierge, and make dinner reservations at the hotel's Rare and other popular restaurants; enjoy kid-friendly snacks like cupcakes; and arrange admission tickets to local attractions.  We loved our evening out at Birdland, an upscale jazz club near Times Square that served up cool modern jazz and Cajun cuisine. Another visiting service that can be arranged for weary parents is a Rejuvenation Massage; treatments are done by a roving massage therapist who sets up shop in the privacy of your room.
Rare Grill Takes Burgers to a New Level
Best yet for hungry kids, the hotel houses Rare Bar & Grill, a very popular restaurant downstairs that's known for its great burgers and fries.  These are high-end burgers mind you; this is New York after all.
Diners can choose from ground Kobe or Wagyu beef, organic meats, vegetable burgers, crab cake burgers, or custom burgers in various sizes. We loved the Chef's Burger Trio, three tender beef sliders served with a green salad. At our visit, the chef decided the trio would be a Pesto Mozzarella burger, Mexican chipotle burger and Gruyere and caramelized onion burger.
Of course, we also ordered the luscious-looking French Fry Basket because the 30 other packed tables around us each had one prominently displayed. Rare's excellent fries include white and sweet potato fries in various shapes, with four different sauces to dip them in, as well as ample supplies of ketchup. Desserts are fabulous and totally unnecessary.
Families visiting between the late spring and fall should plan an outing to the 5,000-square-foot roof where Rare View is located. On a large deck with incredible 360-degree skyline views, Rare sets up an outdoor drinks and snacks bar that has locals waiting in line on the street to board an elevator. Architecture buffs will appreciate that this is the very same roof where Fred Astaire once played golf (it was the custom during the 1930s when the hotel was built that rooftops be covered in live grass).
Details, Details
The five Affinia Hotels managed by New York-based Denihan Hospitality Group include the Affinia 50, Affinia Dumont, Affinia Gardens, Affinia Manhattan and Affinia Shelburne. The hotel describes their different personalities in this way:
♦ The Affinia 50, An Executive Club Suite Hotel, is an urban retreat focused around the spacious and welcoming Club Room designed for guests to relax, work, or socialize.  Located off Lexington Avenue in the heart of midtown, at 155 East 50th Street, New York, NY10022 (212/751-5710)
♦ The Affinia Dumont, An Executive Fitness Suite Hotel, is designed for travelers looking to stay fit while on the road and features a fitness theme woven throughout. In 2008, the Affinia Dumont was named #4 among top U.S. luxury hotels in TripAdvisor's Sixth Annual Travelers' Choice Awards and named to Expedia's Insiders' 2008 Select List. Located in Murray Hill at 150 East 34th Street, New York, NY 10016 (212/481-7600)
♦ The Affinia Gardens, A Tranquil Suite Hotel, offers a soothing environment highlighted by the calming Serenity lounge, which serves as a 24-hour quiet zone and features a tea bar with Affinia's signature blend.  Located in the fashionable Upper East Side at 215 East 64th Street, New York, NY 10065 (212/355-1230)
♦ The Affinia Manhattan, A Suite Hotel At The Center Of It All, is designed to provide an authentic New York Experience. The focal point of the hotel is Lobby Central, a multi-media center for its Metro Concierge and the hotel's hub of activity, reflecting the city's vibrant character. Located at 371 Seventh Avenue, New York, NY 10001 (212/563-1800) opposite Penn Station and Madison Square Garden.
Families should consider the location of each in terms of what their activities might be. Traffic in New York can be challenging, cabs are expensive and only seat four, and many visitors tire from the amount of walking that comes with any day of sightseeing.
The Affinia Shelburne (866-AFFINIA or 212/689-5200) is located at 303 Lexington Avenue, New York, NY 10016 at 37th Street.
During the summer of 2009, all this brand's hotels offered a seasonal "My Affinia, My Family" package that included one of their generously sized guestrooms with a pullout sofa, with treats such as a deck of Chronicle Book's CityWalks: New York cards, and use of the hotel's "Fun-For-Family" chest that offers a variety of loaner board games, family-friendly DVDs, arts 'n' crafts kits, and books to read during the stay.  These recur frequently so stay in touch with their website or guest newsletter.
Great photos courtesy Affinia Hotels; cell snaps courtesy of author's LG smartphone.
Dear Reader: This page may contain affiliate links which may earn a commission if you click through and make a purchase. Our independent journalism is not influenced by any advertiser or commercial initiative unless it is clearly marked as sponsored content. As travel products change, please be sure to reconfirm all details and stay up to date with current events to ensure a safe and successful trip.
---