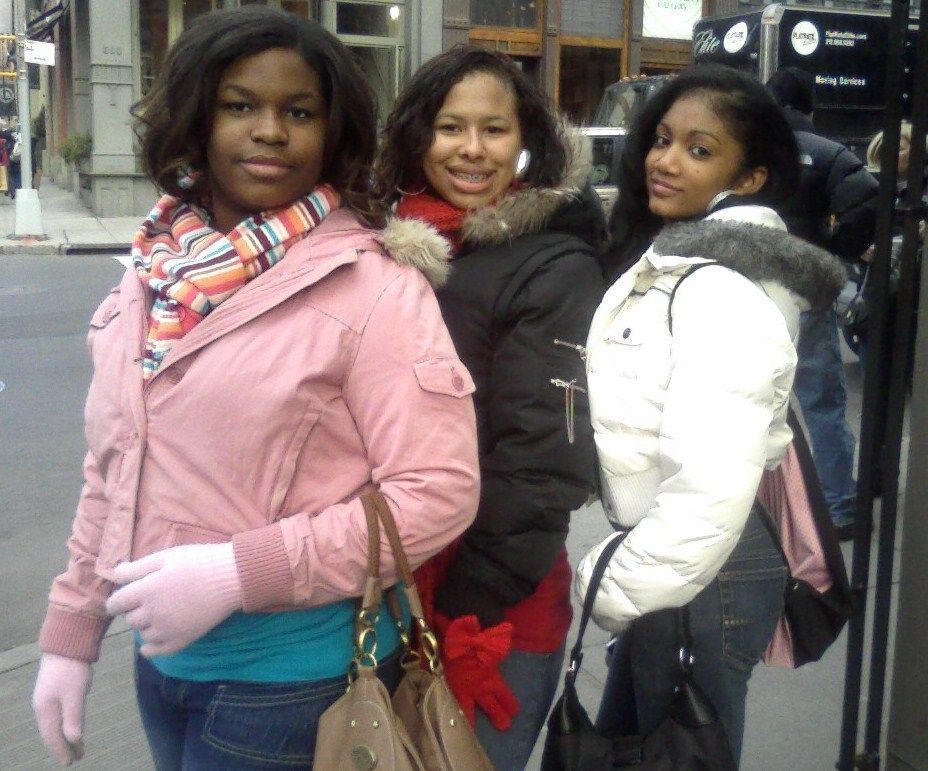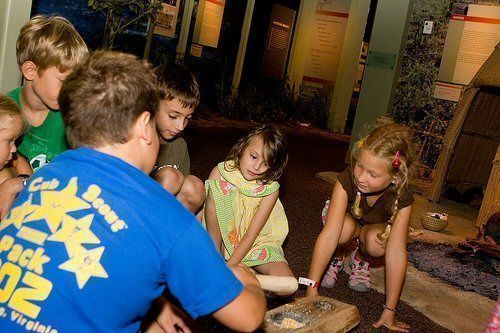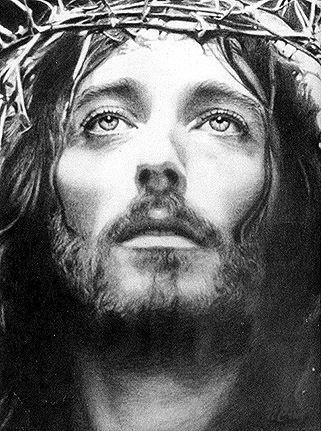 A landmark among Civil War battlefields becomes significant for the 10,000 Africans who crossed its river to freedom on Union shores, just 150 years ago.
Fredericksburg, Virginia is a well-known stop on the trail for Civil War buffs.  The region saw 18 months of intense fighting in the war between the Union and the Confederate armies. But don't let the area's reputation as Civil War central fool you into thinking that this is a one-note town.  The area is a meeting ground of many historical periods and traditions, and offers multiple opportunities for both learning and recreation. The historic downtown district is a pedestrian's delight, a shopper and diner's paradise dominated by independently owned businesses, with not a Starbucks or McDonalds in sight. The region's diverse sites and activities make for a fine family vacation destination, even if you and yours, like me and mine, are not particularly drawn to Civil War history.
Sightseeing in Downtown Fredericksburg
We got our bearings by riding the sightseeing trolley, a fun way to ride around town and get a good overview of the area.
Downtown is home to two sites that families should enjoy visiting. The Hugh Mercer Apothecary presents a vivid living interpretation of colonial medical practices.  Costumed interpreters act out the role of 18th century physicians' assistants, and are happy to suggest popular remedies of the time period. Kids will love the gross presentation of live leeches, and may feel lucky that modern medicine avoids their use as a remedy today.  You get a firsthand interactive view into how medicine has evolved since the 18th century.
Downtown is where you will find The Fredericksburg Area Museum and Cultural Center. It has a kid-friendly Native American exhibit, where youngsters can explore the interior of a teepee.  It is also a good place to learn about the rich and varied past of some of Fredericksburg's citizens. John Washington's story is particularly riveting.  He was one of the first of the eventual 10,000 slaves who crossed the Rappahannock River in the spring of 1862, into the freedom that awaited them on the Union-occupied side of the River. Washington's is the only existing written account of a slave's crossing the Rappahannock River into freedom.  There is an informative exhibit on 20th Century Racism and Segregation, including an actual Ku Klux Klan Hood.  Though small, the exhibit helped to bring the more painful aspects of the area's history into a contemporary context.  In light of Virginia Governor McDonnell's recent controversial decision to reinstate Confederate History Month in the state, the exhibit provides a fascinating and important historical and contemporary prism to examine these issues.
The sites in Stafford County
Just across the River in neighboring Stafford County are three historic sites that are sure to be of interest to visiting families. Ferry Farm was George Washington's boyhood home. Washington lived there from the age of 6 until his late teens, so if he did indeed chop down a cherry tree, it would have been at Ferry Farm.  Today, Ferry Farm is an active archeological site. The original home was destroyed during the Civil War, but archeologists are actively excavating to find the complete remains of Ferry Farm.  You can peer into the archaeology lab, where archeologists, interns and volunteers prepare objects that they have excavated.
Ferry Farm offers a variety of educational family programs, especially in the summer months. July 4th is a big event here – with games, costumed guides and good clean fun.  During the winter holidays your family may enjoy gingerbread-making workshops, and Washington's Birthday is celebrated in deservedly grand fashion, with a family breakfast attended by George Washington himself.
Also in Stafford County is Chatham, a Georgian-style former residence that served as the Union headquarters during the Civil War. Today it is run by the National Park Service, and they are working to interpret the role that slavery played in this area's development and history.
Crossing Over to Freedom
Emancipation in the Fredericksburg area did not await the Emancipation Proclamation.
Beginning in April of 1862, the Union army's occupation unleashed a flood of 10,000 slaves, including John Washington, who crossed over the Rappahannock River to their freedom. The crossing to freedom continued for approximately four months, as word spread amongst the slaves that the Union army was not sending slaves back to the counties that were still under the Confederate's domain. As thousands of Africans fled to safety behind Union lines, many of them joined the Union army to fight for the freedom of African Americans. The issue of emancipation, initially not a major Union objective, could no longer be ignored.
As we had learned of former slave John Washington's experience at the Fredericksburg Area Museum, it was even more moving to visit the actual site.  Chatham is already planning a series of events to commemorate this event's sesquicentennial in 2012. Until then, every Friday evening at 7pm throughout the summer, Chatham presents its History at Sunset program, a ninety–minute educational presentation that uses music, lectures and dramatic presentations to help visitors better understand how Chatham is a microcosm of the larger southern experience; It was owned by gentry, sustained by slaves and witness to war. It prospered under slavery, was destroyed by the Civil War, and was scaled down in the 20th Century in tune with the economic limitations of the times.
While in Stafford County, families won't want to miss visiting Belmont.  This was the home and studio of portrait painter Gari Melcher and his wife Corinne. They lived here for much of the first half of the 20th century, living in the impressive mansion and working in the sun-bathed studio. Today, it is a museum that welcomes you as if you were a guest in the Melcher home 100 years ago. It is gracious and commanding, yet without pretense. None of the valuable decorative artifacts are kept away under glass. Young visitors are allowed to select a stuffed animal to hold and cuddle at the start of the house tour, so that they may not be tempted to touch the valuables. The gorgeous gardens promote a carefree atmosphere, where running, jumping and chasing butterflies are encouraged.  Kids with an artistic bent will enjoy visiting Melcher's studio. It is set-up as if he was about to walk in and seize a paintbrush. You can even see steam wafting up from his coffee mug!  Details obviously matter to the dedicated staff here, and this helps to create an authentic experience.  In summer months, the education department has guided tours specifically with families in mind.
The Battlefields of Spotsylvania
Spotsylvania County, a few minutes' drive from downtown Fredericksburg, was a hotbed of Civil War activity, and the region gives visitors the opportunity to experience actual battlefields.  The locals have fought a modern day battle of their own to preserve these historically significant locations, despite corporate America's interest in developing them.
A good place to start your visit is with the 22-minute film at the Chancellorsville Battlefield Visitor Center, which gives a concise and informative overview of the major battles that the area saw. You can also rent or purchase a DVD driving tour of the battlefields here. Twenty-first century visitors can walk in the steps of the soldiers of the 1860's, catching a small glimpse into what the experience may have been for these often teen-aged soldiers.  Trenches are visible from the many walking trails that traverse the battlefields. 
The battlefields of this area saw the Confederate troops win battles, despite being greatly outnumbered by their Union enemies.  It was at the Battle of Chancellorsville that General Lee and Stonewall Jackson exploited some of the Union army's vulnerabilities, with a risky strategy that paid off in a Confederate Victory.  The brave and daring aptly-named Right Flank move was put into action by Lee, and was successful against all odds. But the victory was bittersweet, as Jackson was mortally wounded by his own troops and died only days later.  Even if you are not drawn to military history, a visit to this battlefield is worthwhile.  Subtle and not so subtle notes of Confederate pride, nearly 150 years later, can still be sensed, which may make for some interesting family conversations.
You can get a lot out of visiting the battlefields without a guide, but if you choose to use one, Scott Walker of Hallowed Grounds Tours was perfect for our family.  A former middle-school history teacher, Scott's passion for the period is palpable, and his understanding of children is noteworthy.  He customizes tours according to individual needs, and we found his services to be quite worthwhile.
Details, Details
Recreational possibilities are varied.  The Rappahannock River offers kayak, canoe and tubing rentals, if you want to mosey on down a lazy river.  Head over to Lake Anna, about a 45-minute drive, and spend the day swimming, sunning, picnicking and boating, on one of the many types of boats that you can rent. Golf enthusiasts flock to the area for its variety of challenging and scenic courses.
Area accommodation choices are plentiful.  The KOA campsite in Fredericksburg has a heated pool and reasonable rates.
The Comfort Suites, just off Interstate 95, was the perfect choice for our family.  Brand new and super-clean, standard rooms provide two beds in addition to a pullout couch.  There is a small indoor salt-water pool, exercise facility, free Wi-Fi and an excellent deluxe continental breakfast included in the modest room rate. 
When hunger strikes, kids and their parent's will love retro Goolrick's, an old-fashioned drug store, complete with a soda fountain, in downtown Fredericksburg.  Since 1912, they have been making shakes that are thicker than you ever dreamed possible.  The prices are so low, it seems like they haven't changed in several generations.
Amy's Café in Falmouth, Stafford County, is next door to Belmont, so it is a convenient place to stop before or after your visit. It is housed in an original 18th century building.  Young Chef Steve not only serves up some mean grits, he is a local historian of sorts, whose passionate knowledge of the area's history runs deep.  His friendly manner and delicious, simple cuisine are sure to be a hit with young and old alike.  The kid's menu is inexpensive, dishing-up standard kid favorites, with a southern touch.
With so much to see and do, Fredericksburg would make a fine multi-generational vacation.  Grandparents may want to visit historic battlefields or play golf, parents will enjoy fine dining and shopping, and kids can actively learn about this nation's history, the good and the bad chapters, in an un-bookish way.  
Take some time to chat with the locals
Like all good travel, you will be enriched if you allow yourself to meet the local people. 
I was deeply moved by the personal history of a septuagenarian African- American man who I had the privilege of conversing with.  He had been the first black man to join his firehouse when the RichmondFfire Department underwent forced desegregation.  After 35 years with his battalion, he forged deep bonds with his fellow white firefighters, but for the first years, he was not allowed to dine with them for their nightly communal dinners, nor could he use the same sheets or sleep next to them.  It was particularly moving to imagine this man having to trust those who would not break bread with him to protect his life as brothers in the line of duty.  The fact that this conversation took place in the South only magnified its significance.
Our visit to the Fredericksburg area was worthwhile on many levels, some quite unexpected. Enjoyable, educational and controversial, it is well worth a visit.
For more suggestions on local kid-friendly eateries, see Fredericksburg Pizza Places.
Dear Reader: This page may contain affiliate links which may earn a commission if you click through and make a purchase. Our independent journalism is not influenced by any advertiser or commercial initiative unless it is clearly marked as sponsored content. As travel products change, please be sure to reconfirm all details and stay up to date with current events to ensure a safe and successful trip.
---