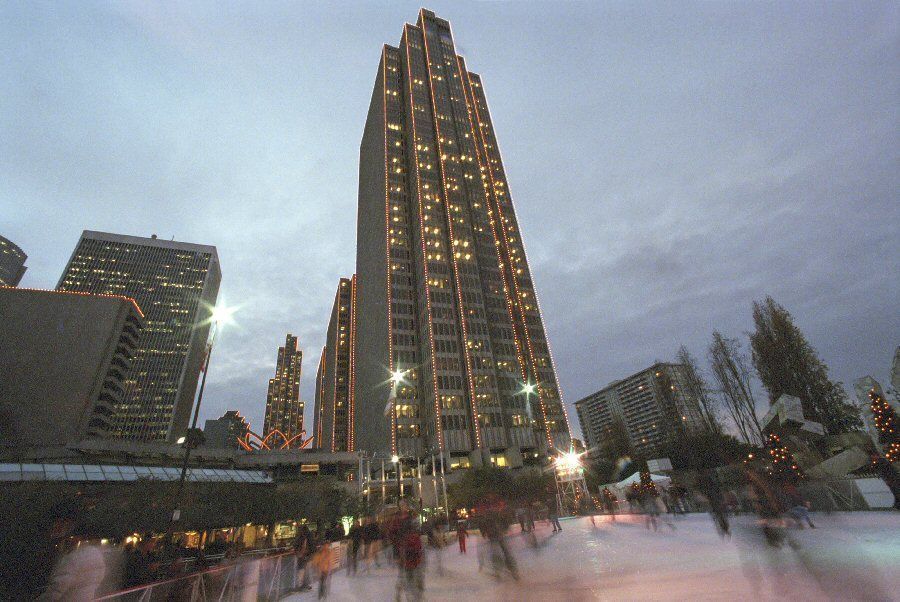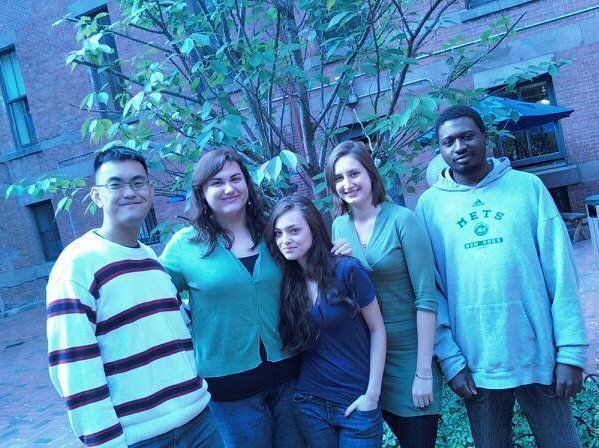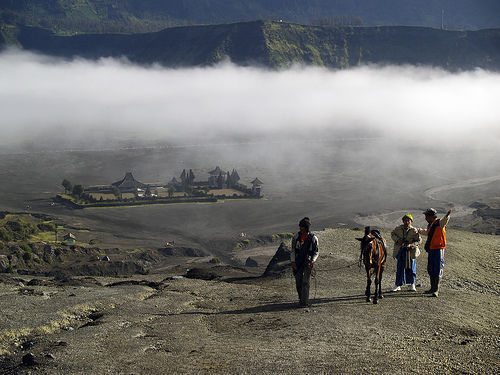 San Francisco, the beautiful City by the Bay, may demand top dollar at hotels and restaurants but lots of free fun activities can make your vacation a bargain.
California is a dream destination for families with kids of any age, and beautiful San Francisco is one of FTF's Top Cities for Families. Now, families don't need to worry about their wallets; instead, they can plan a trip around what's fun and free, then allocate the savings to some of the must-see but costly sights like Alcatraz. Here's an in-depth look at the things to do, places to go and sights to see in San Francisco, many at no charge. Thanks to the San Francisco Convention & Visitor Bureau for their insights; their website is also a valuable trip-planning tool for hotels and events schedules.
Golden Gate Park for Outdoor Fun
Golden Gate Park is an oasis for outdoor enthusiasts and a hotbed of active and cultural activities, many of them free. Plan in advance because one full day is barely enough to explore its 1,017 acres encompassing meadows, lakes, rose gardens, an arboretum, a rhododendron dell, music concourse, a children's playground, a buffalo paddock and the tallest artificial waterfall in the West. Begin your visit at the main entrance off Stanyan Street at Fell; maps are available at park headquarters in McLaren Lodge (415/831-2700) located at 501 Stanyan Street, weekdays from 8am to 5pm.
What's cheap or free here? Nominal admission fees are charged at the Japanese Tea Garden, which is free of charge from 9am-10am on Monday, Wednesday and Friday. The de Young Museum at 50 Hagiwara Tea Garden Drive, within the park's boundary, has reopened with twice the exhibition space of the old building. There's free public access to many exhibits every day, and the whole museum is free the first Tuesday of each month. Similarly, the third Wednesday of the month is free for all comers at the new California Academy of Sciences, a fun venue for school age kids.
Don't be so penny-pinching that you forget why you came. The Conservatory of Flowers and the beautifully restored carousel in the Children's Playground charge a nominal fee for their kid-pleasing attractions. The first children's playground in a public park in America, it was recently renovated to comply with ADA requirements, and offers an exhilarating array of slides and play areas. On Sundays and holidays, the park is free of cars on Kennedy Drive from 19th Avenue to Stanyan. If the weather's nice, consider renting bicycles or in-line skates from a nearby shop or stand.
No-Cost & Lo-Cost Culture & Art Around S.F.
San Francisco's family-oriented museums are free at least one day each month and in many cases, free always for children 12 and under. The Exploratorium is housed within the walls of San Francisco's landmark Palace of Fine Arts in the Marina District, and it's one of our favorite kids' museums in the United States. Consistently innovative and worth a visit by all ages, the Exploratorium is free the first Wednesday of every month.
The Legion of Honor in Lincoln Park is free the first Tuesday of each month. The Asian Art Museum has created special Sunday family programming, on the first Sunday of every month when admission is free. These Sundays feature storytelling and performances cued to current exhibitions.
The San Francisco Museum of Modern Art (SFMOMA) in Yerba Buena Gardens also has an appealing array of kid-friendly activities. Free the first Tuesday of every month, SFMOMA's second floor houses the Koret Visitor Information Center which is staffed by friendly educators eager to answer questions and help young artists browse through art books, view a community art gallery and explore and play with art using the museum's Art Cards game. Between May and October, more than 100 performance and art events take place in The Esplanade of Yerba Buena Gardens.
While serious business is conducted down below, the rooftop above Moscone Center South buzzes with a playground, carousel, ice skating rink and bowling alley. The western corner is anchored by Zeum, a multimedia arts and technology museum where kids and families can explore creativity through hands-on programs such as clay animation, video production and more. It's free for tots 2 and under.
The face of a child, composed of more than 2,000 photographs submitted from individuals around the world, beckons at the Museum of the African Diaspora (MoAD) located at Third and Mission streets. MoAD tells the story of the African Diaspora with "first person" narratives, poetry and living history presentations. MoAD is free for children 12 and under.
Located on the same block of Mission Street, the Cartoon Art Museum, the only one of its kind on the West Coast, displays rotating exhibitions of art from comic books, animated movies, magazines, advertisements and newspapers as well as sculpture and video, with works dating from the 1730s to the present. There's a children's gallery as well as sophisticated, sometimes racy underground comics, and visitors can pay what they like on the first Tuesday of every month.
Snuggled up against Potrero Hill, the San Francisco Center for the Book offers free Family Bookmaking Days in addition to exhibits celebrating the book arts. Kids learn the intricacies of pop-ups, accordion folds and discover even a CD case has literary inclinations.
S. F. Museums Celebrate History & Transportation
The one-of-a-kind San Francisco Cable Car Museum deserves special attention. In the historic Cable Car Barn & Powerhouse, the site where the cable system has operated since 1907, visitors can view the actual cable winding machinery as it reels 11 miles of steel at a steady pace of nine-and-a-half miles per hour. Antique cable cars are also on display, including the first one dating from 1873. The museum is always free and it costs $5 to ride a cable car, a moving national historic landmark, to the museum via the Powell-Hyde or Powell-Mason lines.
The always-free Wells Fargo History Museum in the heart of San Francisco's Financial District takes visitors back to the Gold Rush era with its displays of gold nuggets, rare artifacts, interactive exhibits and a stagecoach that visitors can hop aboard.
Traveling with sailors and pirates? The San Francisco Maritime National Historical Park in Fisherman's Wharf is the only floating national park. Home to the world's largest collection of historic ships, it includes the 1886 square rigger Balclutha, an 1890 ferryboat Eureka, and the steam tug Hercules. Admission to board the ships is $5, under age 16 free; seeing them from the pier is free and there's a small sand beach where kids can let off steam. The San Francisco Maritime National Historical Park Visitor Center at the corner of Hyde and Jefferson streets is also free. The Bay Area Discovery Museum is a hands-all-over-the-place museum beneath the Golden Gate Bridge featuring a life-sized shipwreck, a fishing boat that can be boarded, simulated tide pool and a tot spot. Admission is free on the first Wednesday of the month.
A project of the San Francisco Fire Department Historical Society, the San Francisco Fire Department Museum displays a collection of vintage equipment including hose tenders and steamers; photographs and memorabilia, especially from the dozens of volunteer fire companies. It's always free and a big hit with toddlers.
San Francisco Biking is Fun for Teens & Fit Families
The Presidio of San Francisco, once the most important military post on the West Coast, is scenically located next to the Golden Gate Bridge. It has miles of bayview hiking trails; signed bike routes; hidden picnic sites and guided walking tours through historic military ruins, artillery batteries and the National Cemetery. A 20-page guide to the two-mile Ecology Trail highlights the Presidio's oldest redwood trees and Inspiration Point and includes pages for children to journal their own experiences.
Biking is a wonderful way to get around the city while also enjoying a workout. While we can't recommend biking up curvy Lombard Street to most visitors, San Francisco is very biker friendly and the San Francisco Bicycle Coalition provides free maps complete with bike routes and hill grades. The Presidio and Golden Gate Park are relatively flat, while the bike ride across the Golden Gate Bridge, a mile-and-a-half stretch, is challenging due to the strong headwinds. However, this ride offers beautiful views of the bay. Monday through Friday, the east walkway is open to cyclists and on weekends, the west walkway is exclusive for riders. There are many bike rental shops; Golden Gate Park Bike and Skate has been around since the 70s. Their mountain bikes are available to rent at $5 per hour or $25 for the entire day and tandem bikes, great with younger or less fit kids, are also available.
San Francisco Beaches for Walking & Playing
You didn't come here for a beach getaway. Northern California beaches aren't for swimming — the weather and water here are too cool — but they're great for outdoor adventures. (Due to dangerous undertow, swimming and wading at these beaches are strongly discouraged.) The four-mile-long Ocean Beach is on the western edge of the city, with the historic Cliff House high above the shore and is a spectacular viewpoint for observing the powerful Pacific. Nearby is the Golden Gate National Recreation Area's Visitor Center, stocked with informational pamphlets and maps.
The historic Beach Chalet also houses a visitor center for Golden Gate Park on the first level. Windmills bracket this span of the Great Highway. A four-mile walk down the Ocean Beach Esplanade or a short drive south on the scenic Great Highway leads to Fort Funston. From the wooden observation deck built into the hillside, daring hang-gliders can be seen soaring over the cliffs and sea.
Tucked away behind the million-dollar homes of the Seacliff district is China Beach. The beach is accessible from Seacliff and 28th Avenue, near El Camino del Mar. A game of Frisbee, volleyball or smash-ball is a great way to warm up on this sandy playground.
Baker Beach stretches along the western shore of the Presidio below Lincoln Boulevard. Hikers and sunbathers here are treated to beautiful views of the Golden Gate Bridge and Marin Headlands from the ocean side of the peninsula. A word of advance to parents — nude sunbathing is popular at the northern end of the beach as one gets closer to the bridge.
Dear Reader: This page may contain affiliate links which may earn a commission if you click through and make a purchase. Our independent journalism is not influenced by any advertiser or commercial initiative unless it is clearly marked as sponsored content. As travel products change, please be sure to reconfirm all details and stay up to date with current events to ensure a safe and successful trip.
---