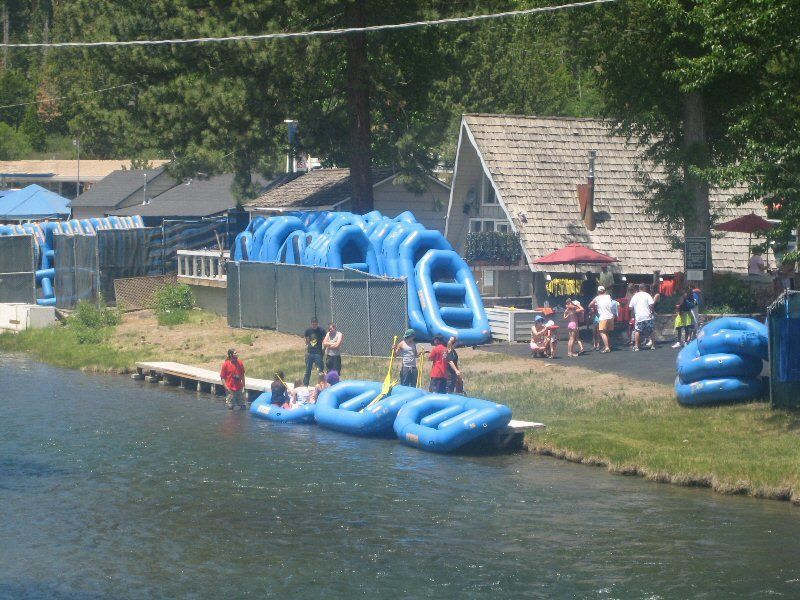 During my semester abroad, I traveled the many sides of China—Beijing in the north, Shanghai in the east, Guangzhou in the south and Sichuan in the west—but I can probably count the number of U.S. states I've visited on two hands. Most of the excursions were brief, one of those three-day, two-night bus trips along the East Coast. So, I've sailed Lake George, ran through the piers of Baltimore and crawled into Virginia's caves, but America beyond the Appalachians remained a mystery until June, when I took a five-day trip to Reno-Tahoe on the Nevada-California border.
In my head, the American West was a series of movie stills. California? Sand and palm trees. Nevada (which I later learned was pronounced Ne-vad-ah, not Ne-vah-dah)? Neon lights and cacti. And my plane ride over Middle America did not disappoint. I flew over mountains and deserts, followed by more mountains and deserts. It was dry, brown and dusty, very different from my hometown of New York City. As I stepped off the plane, I wondered how I would fare in the tiny city of Reno and nature-oriented Lake Tahoe. Would kayaking, whitewater rafting and hiking give me the same thrill that climbing the Empire State building and shopping on Fifth Avenue gave to tourists in the Big Apple? Many of them were small town girls in the big city. I was the opposite. I went from pounding the pavement to falling into the Truckee River—and loved it.
My trip was a series of firsts—the first time I visited the American West, the first time I traveled alone, the first time I went on a press trip—but it wasn't difficult to get used to the laid-back excitement of Reno-Tahoe. The casinos didn't interest me much, but the sun setting behind snowcapped mountains had me in awe. Kayaking wasn't easy, especially for a girl who only weighs 100 pounds, but I tackled it with the same determination I use to get on the subway during rush hour. With a little help from one of the guides, I made it to the final challenge—a three-foot drop—and promptly fell into the river. It definitely wasn't my most glorious moment (and I probably became the joke of the day for the guides), but at least I gave it a try.
Nearby Virginia City, a 19th-century mining town, made my inner history buff jump. The city was my high school history textbook brought to life. Women in fingerless gloves and feathered hats strolled around with lace parasols. The choice of attire for men—frock coats, cowboy hats and an occasional pistol—was nothing like the Wall Street business wear I encountered on a daily basis. I watched a 150-year-old gold mill wake from its slumber, followed the footsteps of former miners and rode the same tracks that used to move the city's riches to another town.
But my favorite activity of all was walking along the shores of Lake Tahoe at night. The sand was moist and a cool breeze made tiny ripples in the water. As the sky darkened, it also began to sparkle. Eventually, stars filled up every empty space. There were no skyscrapers, no floodlights, no police helicopters patrolling in the distance, just sand, water and stars. As I looked up at the Big Dipper and the North Star, I knew this was exactly what a stressed-out college senior-to-be needed. It wasn't just adventure, good food and huge hotel suites. It was a moment of respite—to take a deep breath of fresh mountain air and realize I was actually someplace different.
Dear Reader: This page may contain affiliate links which may earn a commission if you click through and make a purchase. Our independent journalism is not influenced by any advertiser or commercial initiative unless it is clearly marked as sponsored content. As travel products change, please be sure to reconfirm all details and stay up to date with current events to ensure a safe and successful trip.
---