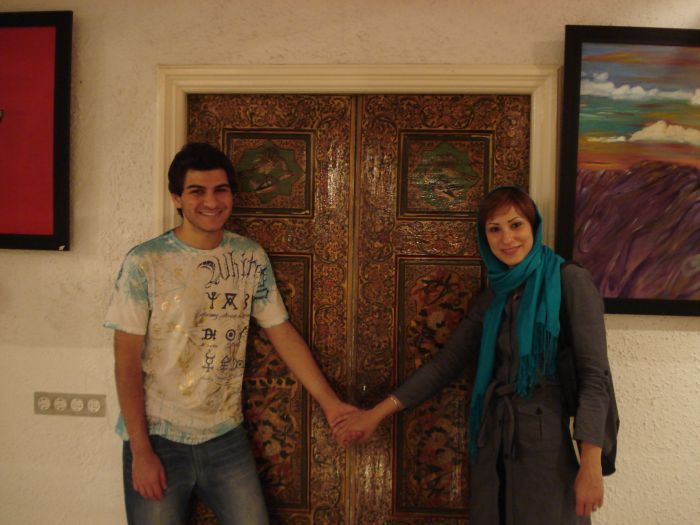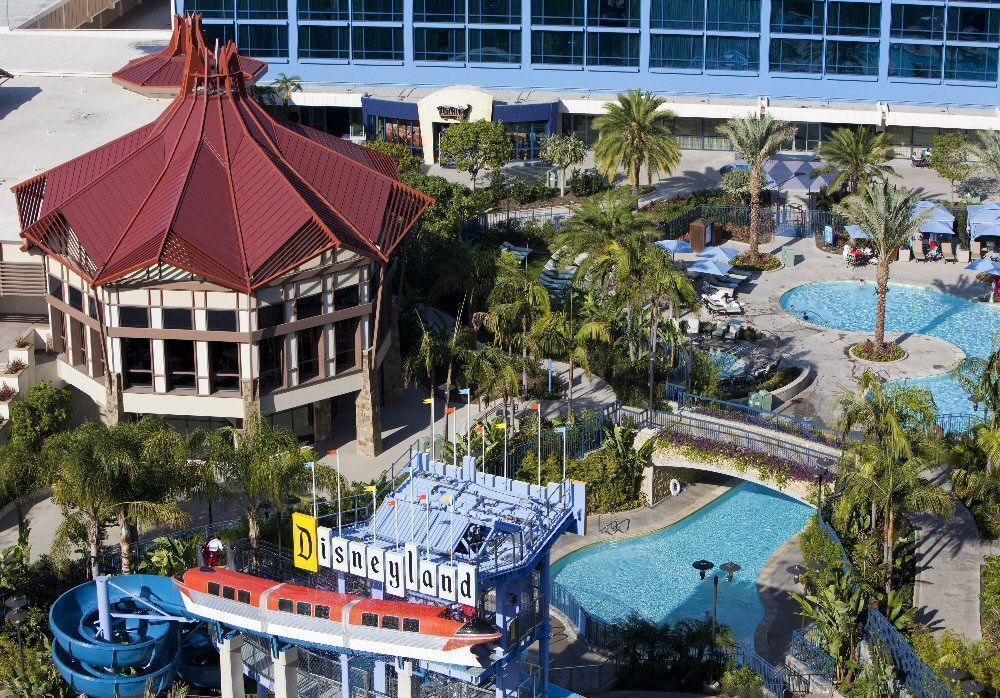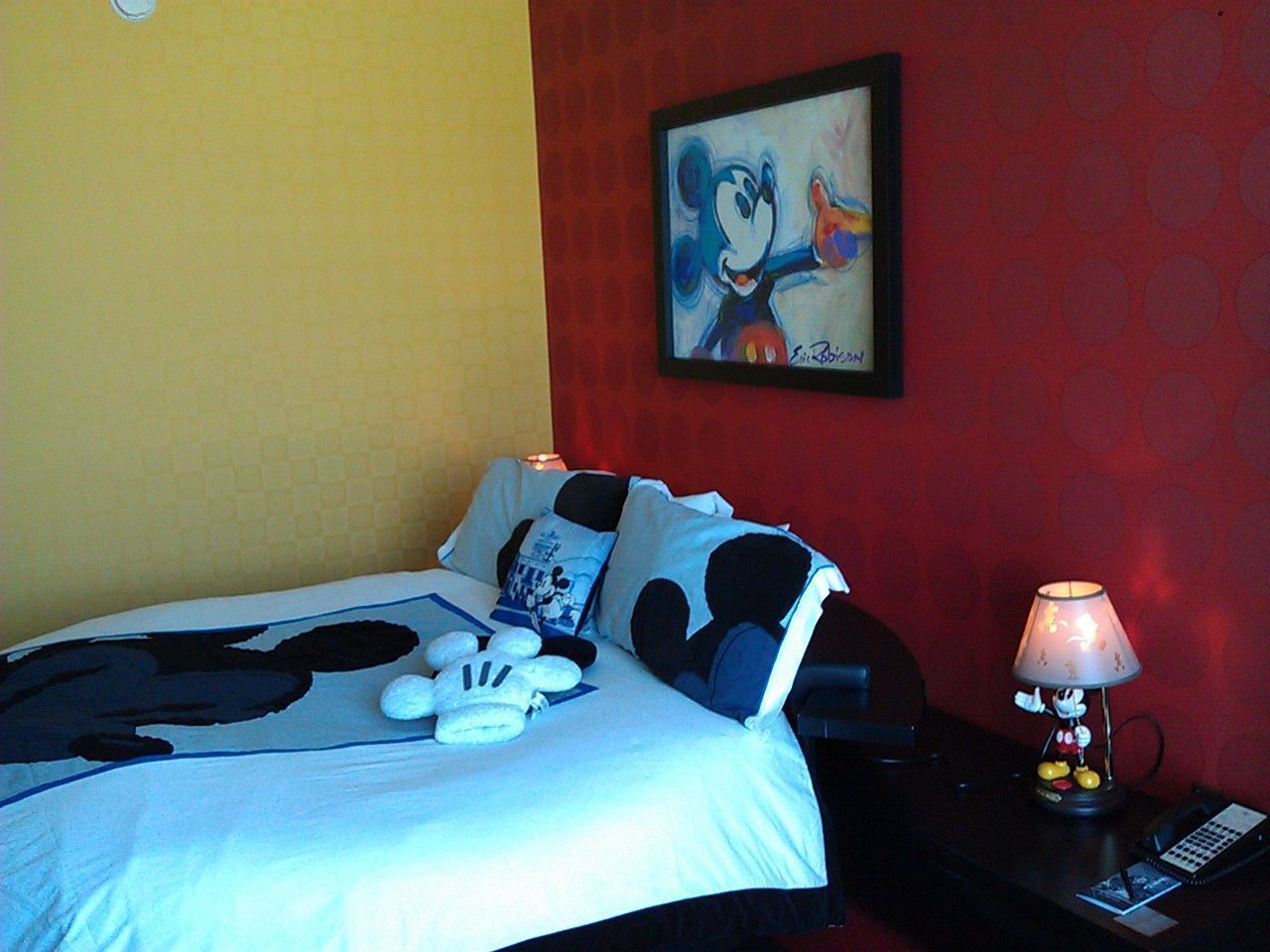 These fun family hotels are located within the Disneyland Resort theme park complex in Anaheim, California. Although they may charge more than some local chains, guests receive privileges such as early admission to both Disneyland and the Disney California Adventure Park; "park-hopping" passes so families can visit more than one park each day; special breakfast opportunities with Disney characters for a fee; and a convenient location that's closest to the parks so little ones can get "home" for a mid-day nap.
All Disneyland Resort Hotels are within walking distance of each other, so the convenience to Downtown Disney means a broad array of shops and restaurants. Check the Disneyland Resort site or each hotel's nightly newsletter for info on early admission to the park for registered guests of each hotel as days and hours vary by season.
Disneyland Hotel
1150 Magic Way
Anaheim, CA 92802
714/778-6600, 714/956-MICKEY
This is the first hotel to have the Disney name attached to it, and after its total renovation in 2012, the Disneyland has once again become the resort's premier place to stay, earning 4 diamonds from AAA. Slightly fewer than in the past, there are 973 rooms in three blue glass, energy efficient towers. Guests can choose from the Adventure Tower, which reminds fans of the Jungle Cruise ride; the Fantasy Tower which pays homage to "It's a Small World" with its teacup shaped furniture; and the Frontier Tower with the scale model of Big Thunder Mountain in the lobby. Rooms are spacious with subtle Disney and Mickey touches throughout. Headboards are decorated with Sleeping Beauty's castle and glow with "fireworks" at the touch of a button. Concierge Level rooms deliver all-day snacks, evening drinks and a concierge to assist guests with their needs. Very large, ultra deluxe suites (rates start at $3,500 per night) are individually themed after Pirates of the Caribbean, Mickey Mouse and other Disney stories, and they are much more tasteful than what we're used to seeing.
The super pool complex offers the Monorail Pool with two monorail-themed waterslides and the Minnie Spa hot tub, the D-Ticket (shallow and partially shaded) and E-Ticket Pools (with a Micky Spa hot tub). For a fee, the six poolside cabanas offer wireless internet, a fridge and a flat-screen TV. Amenities include a video arcade and a workout center, and access to Pinocchio's Workshop, the supervised, end-of-day Kids Club at Disney's Grand Californian Hotel. Meal options are varied and start with Goofy's Kitchen where characters greet you. The lower level Steakhouse 55, suited to a night out for mom and dad, is considered one of Orlando's finest steakhouses. Do not miss the crazily themed Tangaroa Terrace Restaurant (good island fare, casual with aloha music and special effects), and Trader Sam's Enchanted Tiki Bar, where the bartenders can trigger hurricanes, volcanoes, tidal waves… any catastrophe to accompany your beverage of choice. Note: No matter which tower you choose, after hours your family can head to the lounge at the Adventure Tower for a great view of the fireworks display.
Disney's Grand Californian Hotel
1600 South Disneyland Drive
Anaheim, CA 92802
714/635-2300, 714/956-MICKEY
This hotel, located next to the "Disney California Adventure" park is the newest of the three, and reflects the overall architecture and decor theming that has been so successful in Orlando's Disney World. With over 948 room and suites, this grand resort is designed in the Mission Style, and celebrates the Arts & Crafts movement of the early 20th century in California. The impressive lobby offers cozy seating areas and a roaring fireplace around which there is daily storytelling. Room configurations include two queen beds, one king bed or one queen with bunkbeds; most rooms have balconies and all have a coffeemaker and fridge. In addition to Concierge Level rooms and suites with added pampering and a lounge for snacks, DVD rentals, etc, this hotel comprises 50 two-bedroom units that are part of the Disney Vacation Club timeshare inventory — great for family reunion groups.
Swimming and waterplay can be enjoyed at the Redwood Pool with a 100-foot water slide, the quieter Fountain Pool and the Mariposa pool. There is also a fitness center and a spa for some parental pampering. Note that when a conference is in house, this hotel's public spaces get very busy. Childcare is available for a fee at Pinocchio's Workshop (the supervised kids area used by all Disneyland hotel guests), where kids play games, watch videos, do arts'n'crafts and enjoy storytime under the care of a trained staff. There are four on-site eateries from very casual to the award-winning Napa Rose restaurant.
Disney's Paradise Pier Hotel
1717 Disneyland Drive
Anaheim, CA 92802
714/999-0990, 714/956-MICKEY
Casual is the word of the day at Paradise Pier, Disney's hotel with a SoCal boardwalk theme. The spacious 408 contemporary rooms and suites offer comfort, cute beachball plush pillows and bathrooms to spread out in. Located adjacent to "Disney's California Adventure", many have direct views of the theme park and nightly fireworks. Lots of casual dining includes "Surf's Up!" Breakfast Buffet with Mickey & Friends. There is a large rooftop pool with sundeck and a workout room, the Paradise Theater showing Disney films and TV shows and Flounder's Fun'n'Games Video Arcade. Adults looking for group childcare at night may avail themselves of Pinocchio's Workshop (for a fee) at the Grand Californian Hotel. Rated a 3 diamond resort by AAA, it is, in our opinion, the best value in the park; check their site for rates information.
Here's our video review of the family rooms offered by each of the three Disneyland hotels.
Note: Read more about other family-friendly hotels and resorts in Anaheim, California which work with Disney to provide shuttle service and discount park tickets. They can be up to 50% less during certain seasons.
---
This story was accurate when it was published. Please be sure to confirm all rates and details directly with the companies in question, and stay up to date with current events to ensure a safe and successful trip.