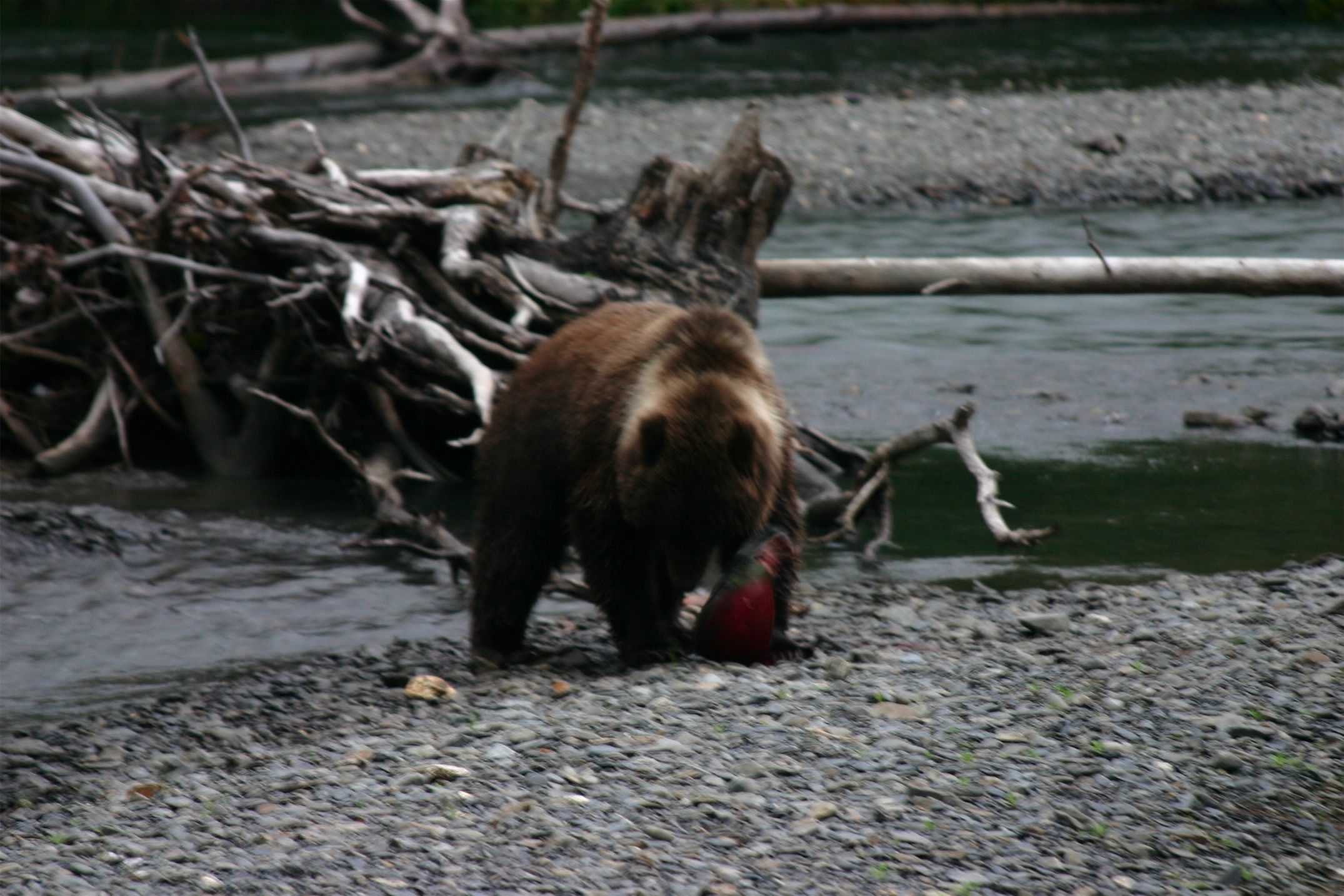 There are a few places in this part of the world where life is not easy, where the human inhabitants do not quibble over minor inconveniences, and where the elements of nature rule what is allowed and not allowed. My dad explained as we were choosing our summer vacation, "Alaska is not a place to see, it is a place to 'experience'." Not from the bow of a ship or from within the safety of a city full of tourists and souvenier shops, but rather on the roads, on the banks of the rivers, and on the wodded trials allowing one to really see, touch, smell and feel their vacation.
As far as vacations go, we had an advantage that summer. As a younger child, my Dad had the opportunity to live in Alaska. He understood what it was like, and the sheer intimidation of wild and massive state. This would be no luxurious cruise.
Semi Finalist 2010 FTF Teen Travel Writing Scholarship
When we arrived in Anchoarge that Friday evening, the brisk chill in the air reminded me that Texas was a long way away. It was August and 52 degrees, compared to San Antonio, which was in its 32nd day that summer of triple digit weather. I could feel my excitement beginning to build, and this excitement grew to a ferver as we entered our hired motorhome. A 28 foot home on wheels that was to allow us to go and 'experience' the incredible offering Alaska had for us in the coming week. We were already having fun and we had not left the parking lot. I could only image what the week would reveal.
Friday came quickly, and as we were on our way back to the Rental service where we had comondeered our motorhome, I thought about the week and what I had seen and what I had done. There were many firsts.
I had seen first hand, 50 feet away, a young Grizzely playing with red salmon in a river. It's power and beauty exemplified the wild. If a bear ever had a sense of humor, it was this bear.
Camera in hand, we stalked two female moose that allowed us Texans to sneak within a mere 20 feet, obviously more concerned with the willow and grass before them than our presence. The photos were so clear and close, we could see the individual flys that traveled on their backs.
Fishing pole rigged and waders on, I caught my first Red Salmon, one of many, in the Russian River. The water was crytal clear and the fish moved in unison on their way to their spawning grounds and ultimately their death. I saw first hand, the Salmon's ocean origin and the rapid tides for which Alaska is known. An amazing and frieghtening sight.
Then to see this ocean, Cook Inlet, from the sky as bush plane passengers on our way to a remote fishing experience, and then the grin of my younger brother as he smiled from the co-pilots seat, I realized how unique this experience was to us all.
This ocean later revealed a pod of wild Orcas and their nursing young, surrounding our boat while on a glacier expedition out of Seward, a small fishing port city in southern Alaska. So close, the sound of their blow holes created a sense of their life and awesome power.
These memories are permanently in my mind. An experience that has undoubtedly bound me to my family- one I surely will want to show my future children. I pray that Alaska remains beautiful, and a place where the wild can be 'experienced'.
Dear Reader: This page may contain affiliate links which may earn a commission if you click through and make a purchase. Our independent journalism is not influenced by any advertiser or commercial initiative unless it is clearly marked as sponsored content. As travel products change, please be sure to reconfirm all details and stay up to date with current events to ensure a safe and successful trip.
---