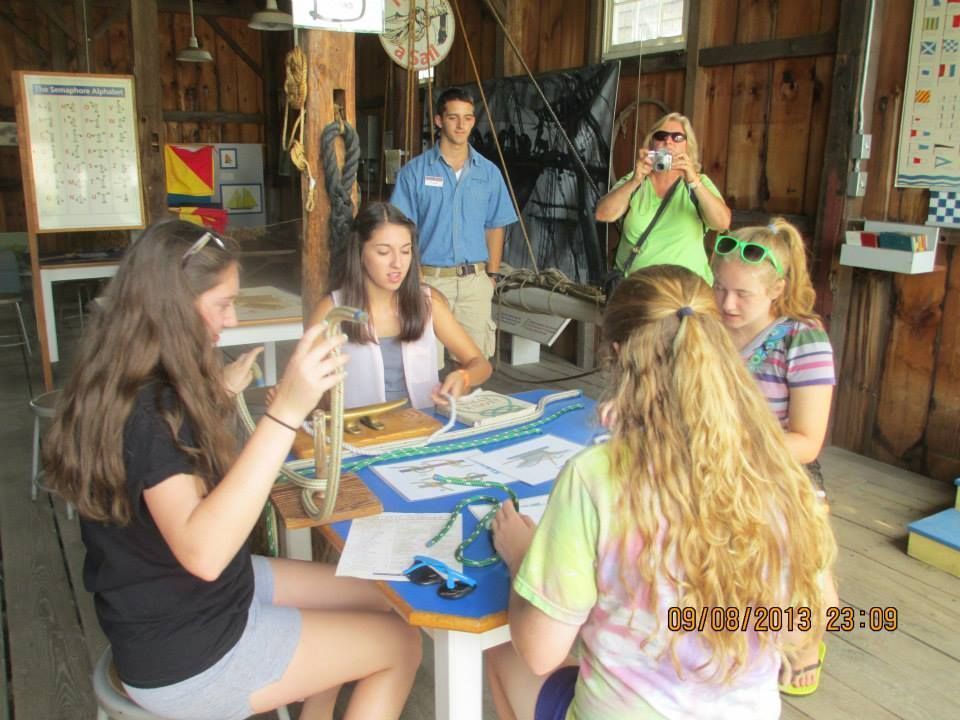 I have always wanted to visit the Grand Canyon. I imagine it would be beautiful to hike part of its 227-miles of length or to camp in the valley and stare up at the mile deep walls of rock. Instead, I went to the Pennsylvania Grand Canyon, which is a mere 50 miles long and 0.189394 miles deep (although it is advertised as 1000 feet, which sounds much more impressive).
QUARTER-FINALIST 2015 FTF TEEN TRAVEL WRITING SCHOLARSHIP
Another strike against the good old PA Grand Canyon is that it is located in my home state. I have nothing against Pennsylvania, but Arizona has exotic appeal. I can't say I know all that much about Arizona, besides that it is hot and has the Grand Canyon in it, but that is all the more reason to go! As Albert Einstein once said, "The only source of knowledge is experience." Unfortunately, it was not in my Girl Scout troop's budget to send roughly twenty preteen girls across the country along with their middle aged mothers, so we stayed local.
We crammed possessions as well as people into a few mini vans and set off on the three and a half hour drive to Wellsboro, Pennsylvania. I am sure our mothers enjoyed the ride, especially when most of us girls were still complaining about the destination! When we finally arrived, everyone was tired and hungry. Of course, the sleepy little town our hotel was located it had practically shut down by seven at night. Eventually we were able to locate a Pizza Hut that would serve us and thus began our adventure.
The trip was only a weekend long, because middle aged mothers have jobs to return to, but we made the most of it. Many of the activities we engaged in were historical and certainly did not fall into the category of I-am-on-vacation-let's-go-do-things-I-have-always-wanted-to-do. We toured old navy vessels, learned how to tie unusual knots, practiced maritime flag signaling, played with children's toys from hundreds of years ago, and rode in a horse drawn carriage around the square.
Of course, we were able to squeeze time in our crazy schedule for the Pennsylvania Grand Canyon. Unlike the Grand Canyon, this had many trees growing around it. It was much more appealing than I had expected, especially because it was fall at the time so the colorful foliage made the sight even prettier. Some of my closest friends were by my side, including those I am still friends with years later, which only enhanced my experience. We took silly photos that ruined the scene, planked on benches (it was cool at the time), and petted every dog we came across in the park.
In the end, the car on the ride back was a bit heavier with memories. Although I still want to travel to the actual Grand Canyon, the Pennsylvania one wasn't so bad. As Randy Pausch wrote, "Experience is what you get when you didn't get what you wanted. And experience is often the most valuable thing you have to offer." This unlikely trip gave me unforgettable experiences with both my mother and my friends and for that I am grateful.
Dear Reader: This page may contain affiliate links which may earn a commission if you click through and make a purchase. Our independent journalism is not influenced by any advertiser or commercial initiative unless it is clearly marked as sponsored content. As travel products change, please be sure to reconfirm all details and stay up to date with current events to ensure a safe and successful trip.
---