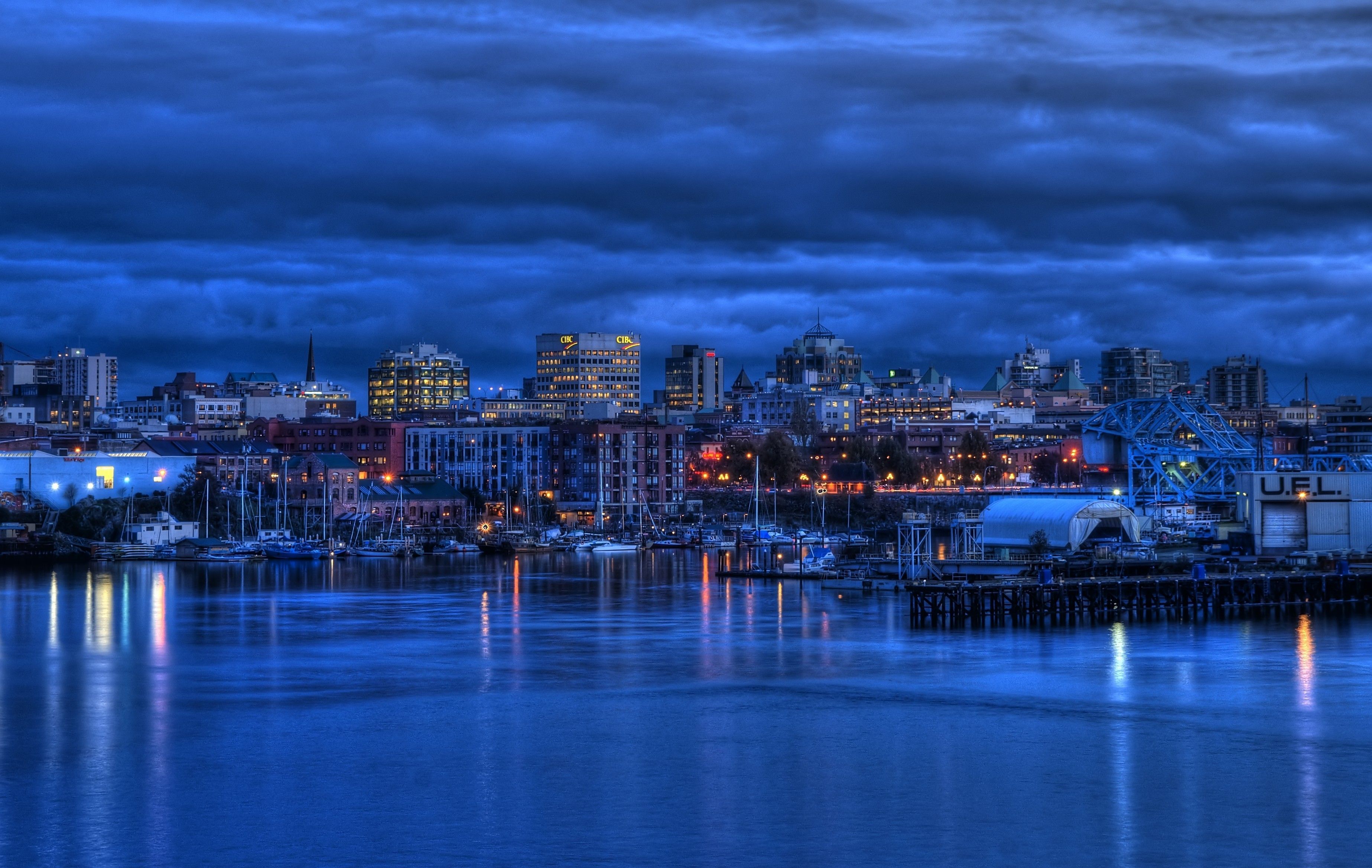 With the mildest climate in Canada, half the rainfall of neighboring Seattle and Vancouver, and a stunning setting on the edge of Vancouver Island, Victoria is a great year-round destination full of family-friendly events and attractions. It's small and walkable, too, making it a great multi-generational vacation for families whose family membres have different attention spans.
Getting Oriented to Victoria
In addition to museums, Victoria offers a wide variety of family oriented attractions. If you want to get oriented quickly, and tour the the city from a different perspective, check out Tally Ho Carriage Tours (250/514-9257 or 866/383-5067), a horse-drawn carriage company that has carted both tourists and locals around Victoria since 1903. With a homebase at the corner of Belleville and Menzies Streets, the tour offers a rich history of Victoria with fun and humorous ancedotes, making it a favorite activity for locals, who enjoy celebrating birthdays and anniversaries en route! There are six different route options to choose from, with tours ranging from 15 minutes to almost two hours. The carriages can accommodate up to six people and pass by various attractions depending on which route you select.
Options include: Victoria Harbor, Southern Vancouver Island, Beacon Hill Park, Dallas Road Waterfront and Chinatown, the second oldest in North America. If you are traveling with a large family, there is no need to worry: Tally Ho Carriage Tours offers wagon rides as well, which can accomdate much larger groups. Also, make sure you request Rowdy as your horse. He is famous with the children of Victoria and the young and old alike love him.
Victoria's Favorite Family Attractions
The highly regarded Royal British Columbia Museum (888/447-7977 or 250/356-7226) is centrally located at 675 Belleville Street, Victoria, BC Canada V8W 9W2. This extraordinary museum has a wide array of permanent and temporary exhibits that make for a full day of activities. The Ocean Station Exhibit allows visitors to explore, interact and experience the underwater world of the West Coast. The 360 liter aquarium is visible from a floor to ceiling window with portholes and all. Inside the tank are sea stars, fishes, sea urchins and more. Other permanent displays include the First People's Gallery, Modern History Gallery and Natural History Gallery. Scheduled hourly tours are offered free with admission and will guide visitors through all three exhibits. The Museum is open daily with later hours in summer, and offers a family entrance package in addition to individual entry fees.
Also housed in the Royal BC Museum is the National Geographic IMAX Theater (250/953-4629). With 406 seats, this 2-D screen is six stories high and 70 feet wide, nearly 10 times larger than a standard movie theater. Although admission is separate from the museum (family package pricing applies here, too), it is worth it to see a film on this really, really big screen. The theater features educational films, especially those pertaining to wildlife and nature, but also shows major motion pictures that have recently been released in theaters.
The Shaw Ocean Discovery Centre (250/665-7511) at 9811 Seaport Place, Sidney, BC V8L 4X3 opened in 2009 and boasts 87 tonnes of seawater in 17 different habitats. Kids will love the elevator that descends into the "ocean" and the array of interactive exhibits. Teens and little ones shoudl not miss the enormous Giant Pacific octapus and a touch pool for the curious. Be sure to ask one of the uniformed Oceaneers for their insights; they man each exhibit.
Also on our agenda was
Miniature World
(250/385-9731), "The Greatest Little Show on Earth" is located at
649 Humboldt Street, Victoria BC V8W 1A7.
The kids loved the 80 little attractions such as the world's smallest operating sawmill and the world's largest dollhouse. The newest addition is Space 2201, an Avian spaceship which makes our huge universe seem very tiny and compacted. Other great attractions include: Frontier Land, Fields of Glory, the World of Dickens, Olde London Towne of 1670 and the Enchanted Valley of Castles. Hours of operation vary depending on season, please check the website for exact times.
For nature lovers, Victoria boasts an indoor tropical rainforest at the Victoria Butterfly Gardens (877/722-0272 or 250/652-3822) at 1461 Benvenuto Avenue in Brentwood Bay, BC V8M 1R3. This paradise experience includes 35 specides of free flying butterflies, including the uniquely exotic Blue Morpho and Giant Owl. Waterfalls, trees, orchids and even carnivorous plants are also included in the display. Beauty is not the only thing the Butterfly Gardens offers to family, it is also an incredibly educational find. Before entry there is video preview which explains the cycle of a butterfly's life; tours and access to the Learning Center are also available. Family discounts are offered.
Victoria Trip Planning Details
Our home base in Victoria was the waterfront
Hotel Grand Pacific
(800/663-7500 or 250/386-0450), just down the street from the Royal BC Museum at 463 Belleville Street, Victoria, BC V8V 1X3. This lovely hotel has introduced a year-round family package that includes two nights in deluxe accommodations for two adults and two children for two nights, as well as free admission for the whole family to the Royal BC Museum and IMAX Theatre. Madeleine and Jamie enjoyed the goody bags they received at check-in (part of the package) that included a disposable camera for each, a voucher for nightly cookies and milk via room service, and a free in-room movie or Nintendo session. The name of this package is constantly changing as the Hotel Grand Pacific tailors this package to fit the name of the highlighted traveling exhibit that is currently on display at the Royal BC Museum. However, the price stays the same ranging from CDN$$$ and up.
Visit Tourism Victoria or call 800/663-3883 for more information and get started planning your trip today.
Dear Reader: This page may contain affiliate links which may earn a commission if you click through and make a purchase. Our independent journalism is not influenced by any advertiser or commercial initiative unless it is clearly marked as sponsored content. As travel products change, please be sure to reconfirm all details and stay up to date with current events to ensure a safe and successful trip.
---