There are many special needs destinations and travel programs, both to snow and sand vacation resorts, that offer fun for the whole family, including those with physical or mental disabilities or special dietary needs.
In order to assist those interested in disability travel, we have compiled a list of resources to assist those who leave home with companions who have special needs, either physical or intellectual ones. From mainstream destinations with special programs for the deaf or mobility challenged, to specialty locations that focus primarily on working with autism and other mental disabilities, travelers of all backgrounds and interests should be able to find a fun family vacation.
Year Round Recreation for Special Needs Travelers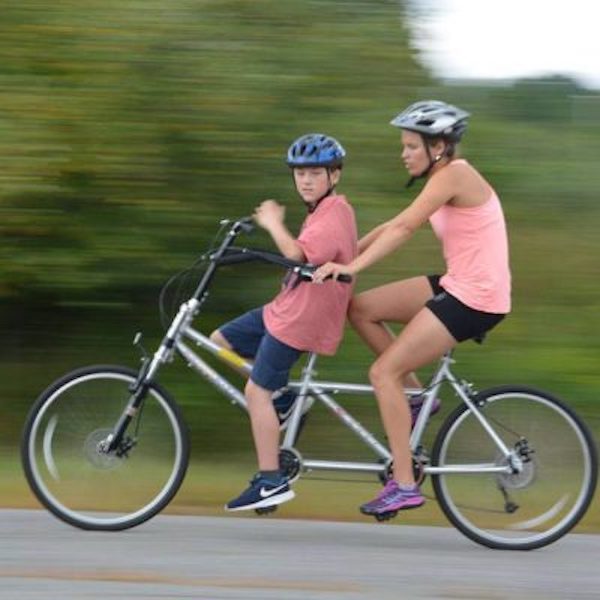 Loon Mountain NEDS
NEDS New England Disabled Sports
60 Loon Mountain Road
Lincoln, NH 03251
800/229-5666
New England Disabled Sports at Loon Mountain offers year round recreation for disabled children and adults, with summer programs including water skiing, cycling, kayaking, hiking, and winter programs such as skiing, snowboarding, and telemarking for ages 4+. They employ over 160 volunteers who teach guests with both cognitive and physical disabilities. The New England Disabled Ski Team is for young, up-and-coming skiers and features elite-level skiers who have competed in Paralympics. A great program offered at this destination is PAC (Pre Adaptive Coach) Program. It is for teens ages 14-18 who want to become volunteer coaches. Our feature story on Loon Mountain has a complete list of activities and attractions on the destination.
Aspen Snowmass Adaptive Programs
P.O. Box 6639
Snowmass Village, CO 81615
800/525-6200
All four Aspen Snowmass mountains welcome those with disabilities and are able to accommodate special needs in limited ways. At Snowmass mountain in Aspen, the Challenge Aspen program is specifically designed for those ages 4 and older with physical and/or cognitive disabilities. They offer adaptive, recreational, and cultural activities year-round, with skiing and snowboarding in the winter, and hiking and fishing in the summer, along with kids' camps and art programs. The summer activities include therapeutic art, drama, and outdoor adventure camps. In winter, there is elite ski racing for adults with disabilities and a volunteer team who may be available to ski with you for a nominal fee.
The mountains' Ascendigo program provides specially trained instructors to facilitate recreational learning for children and adults anywhere on the autism spectrum. Snowmass also offers the Aspen Camp of the Deaf and Hard of Hearing which has provided activities for the deaf and hard of hearing for more than 50 years. For more information regarding the Snowmass Aspen resort, read our article on Snowmass.
Snowsports Resort for Special Needs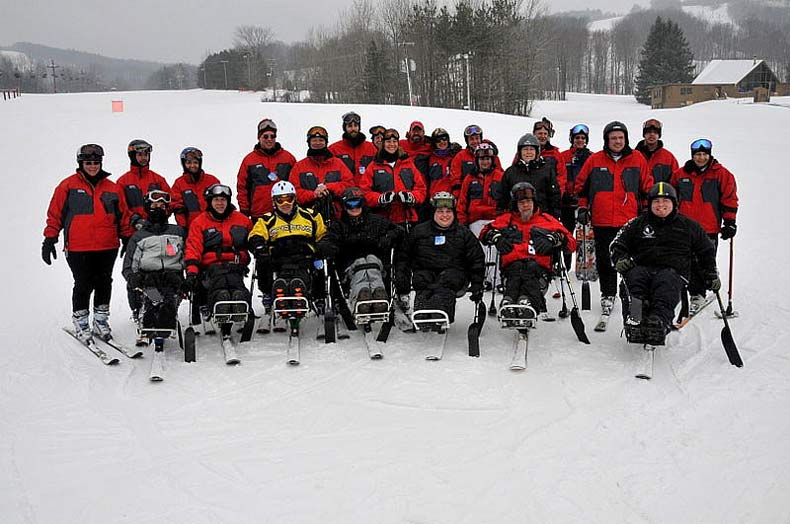 Greek Peak Mountain Resort
2000 NYS Rte 392
Cortland, NY 13045
855-732-7971
This comprehensive adaptive ski program takes place winters only at a smaller ski resort in the Adirondacks region of New York. They founded GP Adaptive Snowports in 1974. They have a dedicated training center and support the volunteer organization that provides instruction, as well as offering reduced rate lift tickets on weekends for skiers and snowboarders with disabilities. New York State Ski areas host other adaptive snowsports programs as well. Greek Peak has recently expanded with the Hope Lake Lodge and Indoor Waterpark, strengthening the family-friendly atmosphere and making it a fun mountain destination for families at any time of year.
Caribbean Resort for Families with Special Needs Kids
Franklyn D. Resort
P.O. Box 201
Runaway Bay
St. Ann, Jamaica W.I.
876/973-4124
At the all-inclusive FDR resort, families are provided with a personal vacation nanny, who will look after your kids, regardless of their needs, when parents want a break. These nannies are all trained and come highly recommended by our readers. The great thing about the vacation nannies is that they are exclusively yours for your entire stay, meaning they only work with your family. Family members with physical or cognitive challenges have an opportunity to get to know the nanny and feel comfortable with her. Whenever you don't need her help, the nanny will stay back at your suite, while new COVID-19 hygiene crews do housekeeping. All of the air-conditioned suites are wheelchair accessible and numerous activities are offered that kids and adults of all abilities can partake in. Rooms come with a stocked refrigerator, free internet access, full kitchen, dining area and a balcony or terrace. Kids can participate in the Yellow Bird's Kids Club daily from 7:30am to 10pm, where they have everything from crafts and swimming to snorkeling and a video games room. All activities, meals and programs are included in the rates.
Specialty Tour Operators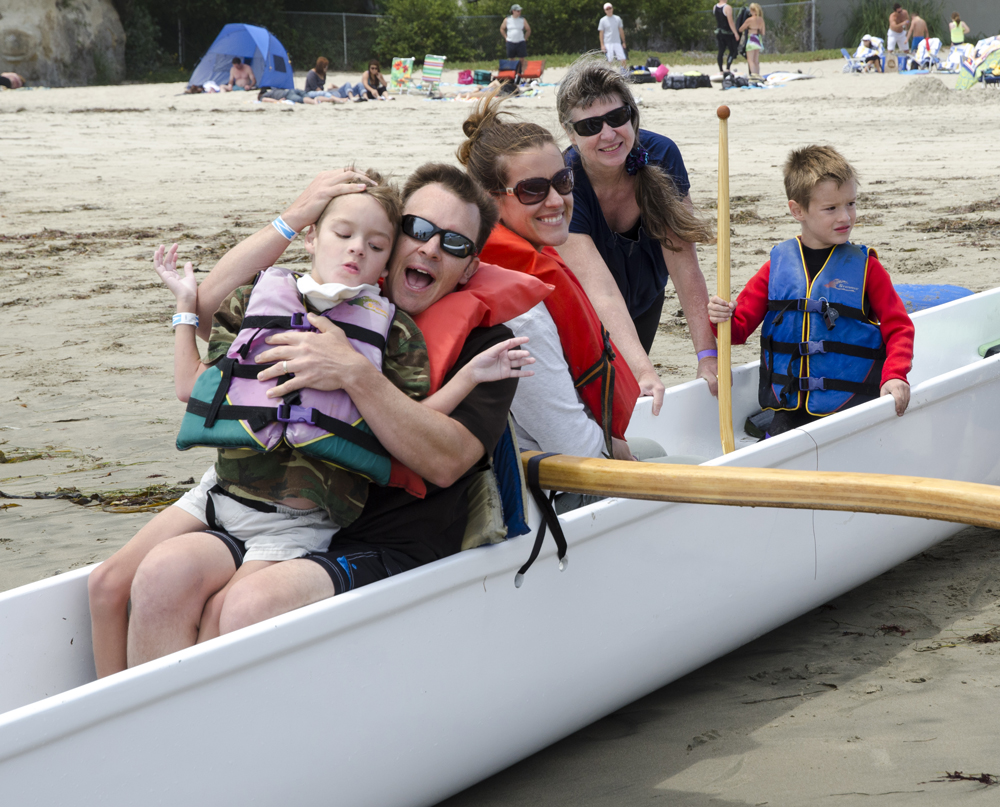 Shared Adventures
P.O. Box 396
Santa Cruz, CA 95061
831/459-7210
Based in Santa Cruz, California, this company organizes wheelchair accessible activities along with great adventures for people of all disabilities. With activities ranging from a day on the beach (they rent fat-tire beach wheelchairs, a wonderful tool if you've never tried it) to adaptive yoga, gardening, an annual four-day kids' summer camp and a multitude of arts 'n' crafts events, Shared Adventures caters to all ages and developmental abilities. In addition, they have sailing and kayaking excursions, a luau dance, indoor rock climbing, table tennis tournaments and more.
Accessible Journeys
35 West Sellers Ave.
Ridley Park, PA 19078
610/521-0339
Since 1985, this company has been catering to the needs of wheelchair travelers, their friends and family. With services including vacation planning, group tours, group cruises, licensed travel companions, and travel resources, Accessible Journeys assists with your every need. Their 2020 departures have been curtailed by the coronavirus pandemic but past destinations included Amsterdam, Israel, Italy by Rail, Vietnam and Cambodia and a Luxury Egypt tour. They do the research so you don't have to, planning wheelchair friendly vacations for everyone to enjoy.
Special Needs Travel Information
Each day, there are more resources available for travelers with special needs, physical disabilities and developmental challenges.
New York State, for example, is a destination that's home to more than 1.5 million people with a variety of disabilities, prompting them to launch a special online Disability Travel in NY resource. N.Y. State attractions and amenities can be sorted so that travelers know where disabilities such as Blind/Low Vision, Cognitive/Autism Spectrum, Deaf/Hearing Loss and Mobility/Wheelchair Access are most easily accommodated.
If you're a parent or caretaker of a child with special needs, here are some other resources you might find useful.
Cerebral Palsy Family Network – Discover a compassionate community that provides resources for transportation, recreation and other support for loved ones with Cerebral Palsy.
Top Special Needs Groups, Camps & Activities – Reader Cheri Larson recently wrote us about her research for this special education site: "I found great websites covering camps, music, dance, sports, special needs vacations, and other special needs info that anyone associated with the community would find useful." Thank you Ms. Larson.
TSA Special Procedures for Disabilities and Medical Conditons – Know your rights when it comes to TSA Security Screenings and get the latest information about transporting medications through airport security.
AutismTravel.com – This handy website is part of IBCCES, a company that runs training and certification programs. Resorts, cultural facilities and attractions that have completed the IBCCES training earn the "Certified Autism Center" designation and are promoted on this website.
Special Needs at Sea – This company offers special physical needs rental equipment, ranging from wheelchairs and scooters to power chairs and oxygen tanks. In addition you can get referrals to more information regarding special needs travel.
Emerging Horizons – This site is a great resource, providing travel news for wheelchair users and slow walkers. The site also highlights destinations or resorts that focus on special needs travelers, reviewed by special needs author Candy Harrington, who has written books such as 101 Places Accessible Vacations and Barrier-Free Travel.
Use a Travel Professional
In addition to the resources mentioned above, most cruise companies and airlines have procedures and services to assist travelers with disabilities. To ensure a more accessible experience, be sure to arrange for them ahead of time with your travel professional. In fact, this guide to how the airlines handle passengers with disabilities will be useful in your planning.
For tips from an expert on how to make travel most convenient for you parents, follow our guide on Traveling With Special Needs Kids.
Dear Reader: This page may contain affiliate links which may earn a commission if you click through and make a purchase. Our independent journalism is not influenced by any advertiser or commercial initiative unless it is clearly marked as sponsored content. As travel products change, please be sure to reconfirm all details and stay up to date with current events to ensure a safe and successful trip.
---