Predictability is the key to every family vacation's success, not only for special needs travel. In researching Traveling Different: Vacation Strategies for Parents of the Anxious, the Inflexible, and the Neurodiverse, that was my biggest surprise. Predictability and other tips that help special needs travelers cope can soothe the travel hiccups of any family.
And it stands to reason. Children cling to predictability and routine. What can be more jarring than travel, where everything you encounter is unfamiliar?
The key then, to successful travels with all children, is to make the unfamiliar familiar. This is especially true for those on the autism spectrum or with other invisible disabilities such as mood and attention disorders. Plan ahead to instill elements of familiarity and predictability in travels with children. This can be accomplished in several ways.
Slowly Introduce the Concept of Travel
Never "spring" a vacation on a child and expect it to go well. There are many ways to slowly introduce the concept of travel to a child who has yet to venture from home.
Purchase or borrow picture books featuring your child's favorite characters in travel situations. This helps children build upon pre-existing relationships and trust.
Some possible books include Sesame Street at the Airport: Activity Book (Sesame Street's Elmo On the Move), Mickey's Walt Disney World Adventure (Disney Classic) (Little Golden Book), and Maisy Goes on a Plane ( A Maisy First Experiences Book). Your local librarian can recommend others to help with special needs travel planning.
You can also preview every aspect of a vacation ahead of time, thanks to videos available on YouTube. Often, videos are provided by the travel suppliers themselves. Jason Adlowitz, a parent from N. Chili, New York, says he and his wife "explain [the trip in advance to their child] via videos or pictures through the internet. Our experience is that the more information a child has available, the easier the transition from one activity to another."
Use Social Stories to Introduce Special Needs Travel
Using Social Stories can also help. Social Stories are a method autism consultant Carol Gray developed as an engaging and interactive way to help those on the spectrum cope with new or problematic situations.
According to Autism Inspiration, the story should be written from the perspective of the child. These Social Stories include pictures as well as at least four types of sentences. The first is sentences that include opinion-free facts about where the situation is taking place. Next, sentences describe what [the people in the pictures] are doing and why they may be doing it. Another sentence describes the feelings and thoughts of others with some examples of how to handle a situation or problem that might arise. Additionally, it is helpful to have a few words, usually composed by the child, to identify personal coping mechanisms for the situation.
You can find several templates and examples on the Autism Speaks website, including one about flying, created in conjunction with JetBlue Airways. You can also download an app (unconnected to Autism Speaks) to make your own Social Stories and reinforce the predictability in travel. The Social Story Creator & Library app, currently only available for iPad and iPhone, allows you to write and illustrate your own stories for different situations.
Introduce Travel Situations Through Role Playing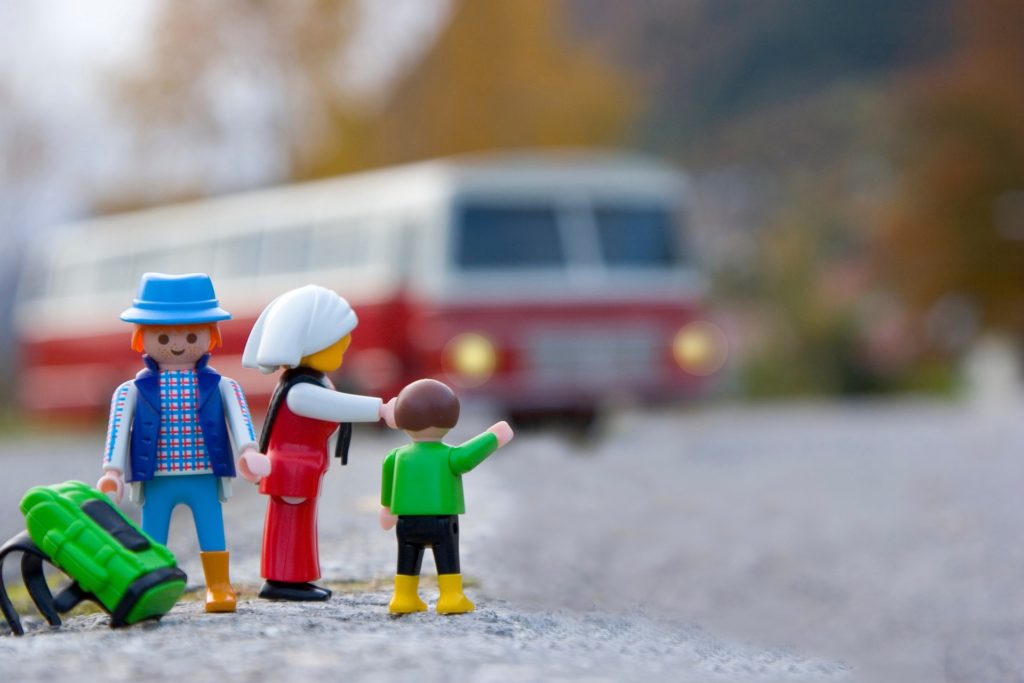 Role play is one way to dress rehearse a travel situation ahead of time. Jodi Heckman-Caliciotti, a special education teacher and behavior specialist from Rockland County, New York, is a strong believer of helping children on the spectrum preview experiences in a non-threatening environment before they happen in real time. This is especially important in special needs travel.
"I remember back when I worked in classrooms teaching social skills," says Ms. Heckman-Caliciotti. "I knew one of my students was going on an airplane for the first time. I showed pictures of real planes and described the roles of pilots, flight attendants, passengers, and baggage handlers. Then we set up the room like a plane and took turns performing different roles. We played airplane sounds and spoke on microphones too. All the kids loved it so much and my student did awesome on his first plane ride!"
If your child has never been to the beach, make it familiar. Spread out a tarp out in the backyard, covered with sand purchased at a local craft store. Allow children to orient themselves to the sand texture in advance.
Practice wearing layered clothing at home so it doesn't come as a shock if the child has never been to a cold climate before.
Preview Travel by Experiencing Foreign Cultures at Home
Another mother, who called herself G.G. to protect her anonymity, creates cultural experiences at home as a preview to traveling abroad. This helps promote familiarity for all concerned in special needs travel.
"To introduce the idea of foreign travel, each month, we would read picture books about a different destination and then study various aspects of that country," says G.G. "March might be all about Italy. I'd make pasta and pizza for dinner and teach the kids some easy Italian words. We'd watch a travelogue about Italy on the internet, maybe talk about what their money looks like, discuss some small cultural differences. It was about teaching them that there are people all over the world living lives different from theirs, and maybe sparking some interest in visiting those countries one day in the future."
Seek out local ethnic bakeries, restaurants, and shops selling food and wares reflecting cultures different from your own. Use these familiar events to provide a child with a glimpse into foreign travel without leaving town.
Use Mini-Experiences to Weed Out the Triggers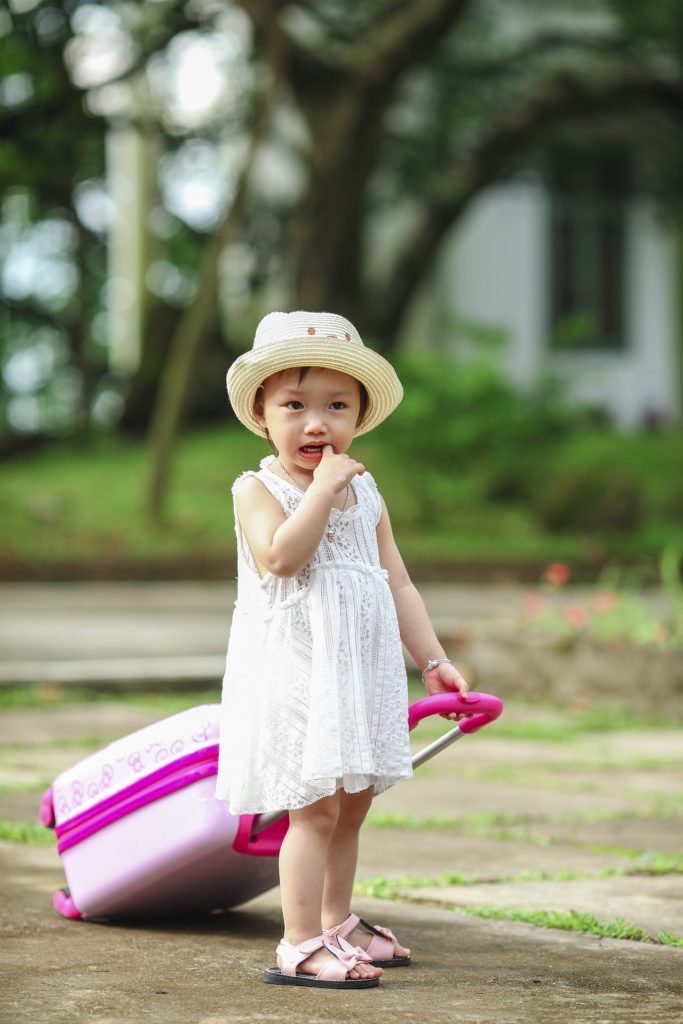 The "mini-experience" provides real-time familiarity for children at a low cost. As an example, set up a tent in the backyard before embarking on a camping trip. Take a ferry ride before a cruise, a commuter train ride before a longer one, a short car trip before one that crosses the country. Take advantage of airport tours sponsored by airlines or by a local Wings for Autism chapter. Repeat experiences reinforce predictability, a key to successful special needs travel.
Spend one night at the home of an empathetic friend or relative to help identify where the triggers may crop up during a longer, costlier hotel stay.
Does the child need the scent and the texture of linens and toiletries from home? A nightlight? A fan to block out noise from the hallway? It's best to know upfront when the stakes are low, so you can create strategies in advance for the actual vacation away from home.
Prepare, Prepare, Prepare and Carry a Go-To Bag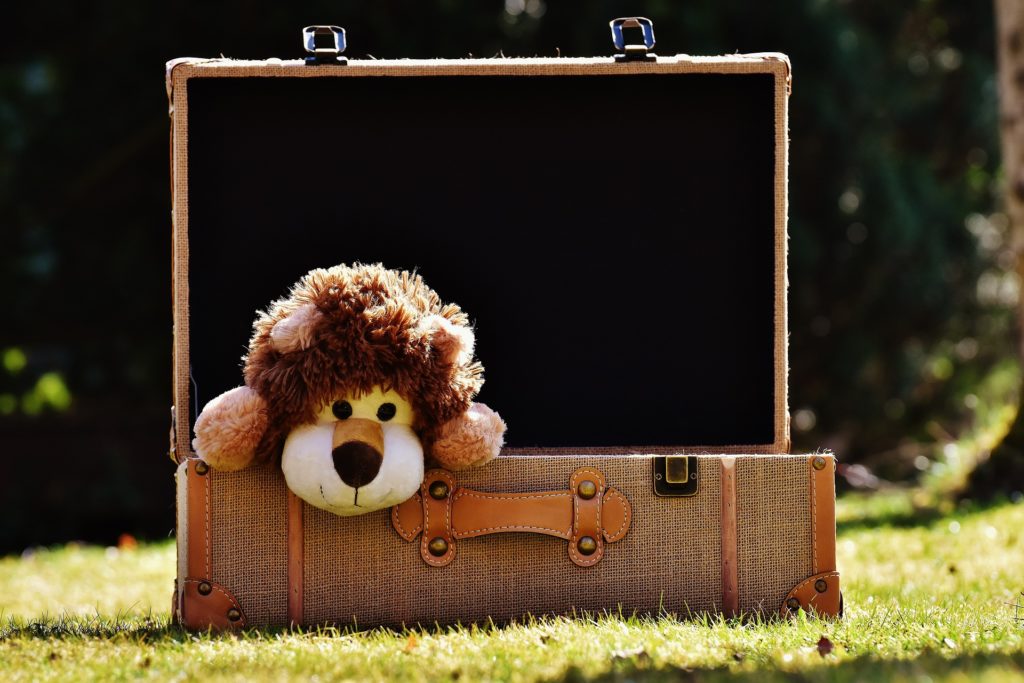 Think through every aspect of the special needs trip upfront, from leaving your house to returning home again. Anticipate where problems may arise and discuss them with your child.
Prepare a "go-to" bag that includes:
1. noise-cancelling headphones
2. electronics containing your child's favorite movies and television programs
3. chargers and back-up batteries
4. fidget toys
5. favorite snacks
6. extra sets of clothing
7. whatever else you might need on the road.
When Predictability is Not Certain, Have a Backup Plan
These days, travel wait times are affected by staffing, weather, technical issues, mechanical breakdowns and even passenger strife. They are totally unpredictable. Ask yourself, would little gift-wrapped presents help? Hand one out every half hour during an unexpected delay on the tarmac. Tactics like this may make the waiting time easier to manage for special needs families.
Experience has taught Nicole Thibault of Magic Storybook Travels in Fairport, New York, the importance of formulating alternative plans. Ms. Thibault, a travel agency owner and travel specialist who specializes in family travel and travel for families with special needs, has seen her son face situations requiring activity outside his comfort zone.
"A few years ago, we planned an activity that had our family crossing a suspension bridge," she recalls. "I spoke with the tour guide ahead of time and explained that considering my son's autism and anxiety issues, I wasn't sure if, when the moment came, he would be able to cross that bridge. The guide and I came up with a backup plan, that if he froze and couldn't cross, there would be a golf cart waiting for him, ready to take him to the end point, and we could continue from there."
Ms. Thibault recalls, "Ultimately, he surprised us all and crossed with no problem, but the backup plan was in place, just in case."
Ignore the Onlookers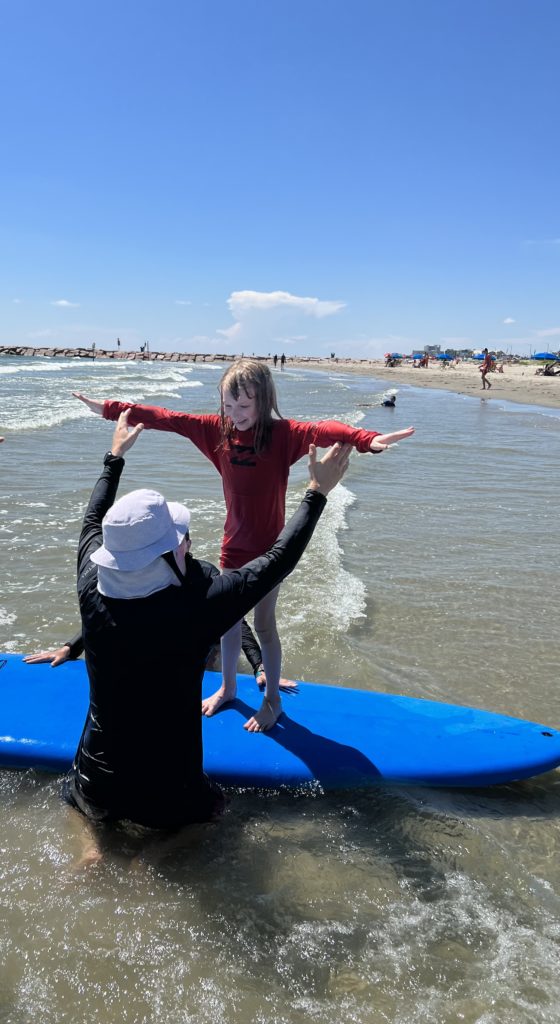 The judgement of insensitive onlookers has been one reason that many special needs parents don't travel. Such fear is not limited only to parents of children with invisible disabilities. Any parent may dread a potential sensory meltdown.
Parents who have overcome these trepidations realize that there are two sets of people they will encounter in their special needs travels. The first is those who know them and therefore will be sympathetic to their situation. The second is those they don't know and will likely never meet again. Special needs parents refuse to let the opinions of that latter group stop them from exploring the world.
Kristen Chambliss of League City, Texas says her reaction to any judgement depends on the situation. "Usually, I remove my daughter and take her somewhere to calm down, without feeling the need to explain her actions to others. Our daughter does great, though, so this hasn't been an issue for us since she was 3. She's almost 8 now."
For others, like Jennifer Hardy of Kent, Washington, the mother of four special needs children, it's been more difficult. "It has personally taken me a long time to ignore when other people look at my family funny or say something insensitive," she says.
Tips for Coping with Public Outbursts
Ms. Chambliss adds that when their daughter needs to calm down, she presents her a list of coping skills to choose from. These include getting a drink of water, playing with a pop-it, taking some deep breaths and more predictable and familiar activities.
"The most important thing is to focus on your child and their immediate needs," says Ms. Hardy. Ms. Hardy is a Certified Autism Travel Professional with Cruise Planners who counsels many clients contemplating special needs travel. "Unless someone is offering to help you, tune everyone else out," she adds. "You do not owe anyone an explanation, and no one deserves to come between you and your child in a time of crisis. I don't even pay attention to odd looks anymore because the overreaction isn't worth the attention."
Take Advantage of Available Resources for Planning Special Needs Travel
For parents of both neurotypical and neurodiverse children, a great travel-planning resource exists in the form of the Certified Autism Travel Planner (CATP). CATPs have taken the time and energy to study and graduate from a multi-competency curriculum offered by IBCCES. The International Board of Credentialing and Continuing Education Standards cover everything from the traveler's perspective to which suppliers cater best to guests on the spectrum.
Several CATPs' knowledge and experience made the writing of Traveling Different: Vacation Strategies for Parents of the Anxious, the Inflexible, and the Neurodiverse possible, and their bios are included in the Resources section of the book.
Be sure to also check out the Traveling Different blog at which includes updates and fresh content about special needs travel that supplements that book.
Dawn M. Barclay is an award-winning author who has held senior or contributing editor positions at Travel Agent Magazine, Travel Life, Travel Market Report, and most recently, Insider Travel Report. She is a proud member of the Society of American Travel Writers, New York Travel Writers Association, the Family Travel Association, and the American Society of Journalists and Authors.Her new book is Traveling Different: Vacation Strategies for Parents of the Anxious, the Inflexible, and the Neurodiverse (Rowman & Littlefield Publishers; Aug. 15, 2022).
Dear Reader: This page may contain affiliate links which may earn a commission if you click through and make a purchase. Our independent journalism is not influenced by any advertiser or commercial initiative unless it is clearly marked as sponsored content. As travel products change, please be sure to reconfirm all details and stay up to date with current events to ensure a safe and successful trip.
---