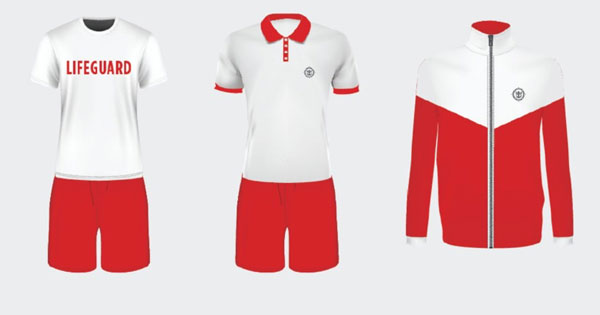 Kids are everywhere today, whether you are in the Caribbean, Europe, Alaska or far-flung destinations like the Galapagos Islands, and even the Arctic. According to the MMGYGlobal 2017 Portrait of American Travelers, 75 percent of millennial families say they're interested in taking a cruise within the next two years, and believe that cruises provide the security comfort level to travel internationally with their kids. Given that the industry projects 27.2 million passengers worldwide in 2018, kids will indeed be everywhere.
More than 87 percent of families surveyed say their favorite part of cruising is being able to visit new places without the hassles of packing, unpacking and getting lost. While cruise ships feature digitally innovative hangouts, camps that are often better equipped than preschools, and supervised nurseries at sea, the trade association CLIA reports that only 13 percent of family passengers report using them. That's why 2018 promises a focus on learning together, wellness and fitness on board, with more memorable cultural and adventure excursions, including volunteer opportunities, on shore.
Cruise options are available year round too, with growing interest in Alaska and the disappearing polar regions; fall foliage trips; and river cruises welcoming extended families on the perennially popular European Christmas Market cruise itineraries. According to the August 2018 Travel Agent Cruise Industry Outlook Report, 75 percent of agents say customers are spending more and embarking on "bucket list" river cruise adventures and new cruise destinations.
If this is your year to see Alaska — and bookings are way up — pick up Eileen Ogintz' The Kid's Guide to Cruising Alaska (Kid's Guides Series) to make the most of it!
Why Take a Cruise Vacation Now?
Parents love cruising because they get a lot of bang for their vacation buck: activities, meals and lodging all for one price, including supervised morning-till-night programming for kids, at considerably less than many resorts charge. With more than one-third of all cruises taken in 2017 in the budget category and 27 new ships on order, families should see a surge in value pricing, especially on longer cruises and newer routes.
Get the best deals on family-friendly cruises here.
What's been called Skip-Gen Travel -– grandparents taking cruises with grandkids and leaving the parents behind –- is a surging trend in our time-constrained society. Cruises prove an easy way to get the whole gang on vacation (especially in Alaska and Europe), get qualified assistance with the kids, and reduce the stress of group travel.
Routes are more exciting than ever. Major cruise lines are operating at new ports of call in Asia to meet the needs of the fastest growing market, China; and the punishing 2017 hurricane season in the Caribbean has opened unexpected ports to families who may have sailed the region before. Having said that, experienced cruisers never leave shore unless they're protected by cruise travel insurance because when something goes wrong, insurance can help make things right. If the ship sails without you because your flight to Miami was delayed, cruise insurance can help you catch up. If you break your leg and have to cancel your trip, the cruise line won't reimburse you — but travel insurance can. And if any of your loved ones suffer a medical crisis, cruise insurance can cover evacuation and emergency medical care. Cruise travel insurance from Allianz Travel Insurance
includes many other benefits, such as lost/delayed baggage coverage, trip delay coverage, trip interruption coverage and more, affordably priced.
Another cruise plus: there are nearly two dozen U.S. home ports, from Boston to Seattle, eliminating the need for many families to fly to the port of embarkation.
How to Pick the Right Cruise
Advances in always-connected technology for passengers at sea mean you won't want to unplug on the major cruise lines. Fortunately, there are cruises for families who can't wait to unplug; that's why it's so important to choose carefully.
Cruise options can be complicated, and having a travel agent who not only is an expert on cruising, but can get you the right price and perhaps even some extras like an on-board credit or better cabins, will be invaluable. That's where CruiseCompete.com comes in. Lauded by top travel publications, the site doesn't sell travel but helps cruisers find the best values for where and when they want to travel. Use their free, robust search tools to sort the options by cruise lines, dates, destinations and more. As soon as you know the cruise line and where and when you want to travel, just submit a ship name and sail date (with some other relevant information), and top cruise travel agents will then craft custom responses with bids that meet your family's needs. Cruisers communicate anonymously through the CruiseCompete.com inmail system to avoid unsolicited bids and spam. You're in charge: you'll review all the options, decide which are of interest, then contact the preferred agencies directly to book your trip. There is no cost to you for the service, which has connected travelers with an expert travel agent offering deals you wouldn't have found on your own, since 2003. Trust us, this reduces the hassle factor enormously and eliminates the possibility of #vacationfail.
So what are you waiting for? We're featuring some of our favorite cruise lines plus great information from the 2018 Taking the Kids Cruise Guide to help you plan an adventure at sea, so set your sails.
Cruise Reviews Of Major Family-Friendly Cruises
Here are some great options to consider:
AdventureSmith Explorations facilitates family travel on small capacity, adventure-oriented ships around the world. Sail aboard intimate yachts and smaller expedition vessels in Alaska, British Columbia and Oregon, or choose more far-flung locales like Baja, Costa Rica, Australia and the Galapagos Islands. AdventureSmith's travel experts can steer you to special family sailings, deals and travel resources. Company founder Todd Smith helped pioneer the concept of wilderness cruising that combines the comforts of a small cruise ship with the adventure of sea kayaking, hiking and exploring remote wilderness areas seldom associated with more mainstream cruise itineraries. Smith frequently travels with his two young sons, and has published numerous resources on the AdventureSmith website to assist in planning travel with a family focus. The company also has launched a carbon-free cruising initiative and offers dedicated family itineraries as well as substantial savings, including $100 off per person on select land-and-sea combo trips and special youth rates.
What's New: AdventureSmith has launched several family-friendly additions for 2018 including the tailor-made Great National Parks of Alaska, an 18-day journey scouted by founder Todd Smith and his family last season to explore three of Alaska's national parks by land and sea, and a new 9-day Rivers of Adventure small ship cruise route on the Columbia River out of Portland, Oregon, which includes river rafting on the Deschutes.
Carnival Corporation, the world's largest leisure travel company whose 10 leading brands operate a fleet of 100 ships stopping at more than 700 ports around the world, has created three original TV programs that highlight the benefits of ocean travel. Shown on Saturday mornings on ABC, NBC and The CW, the half-hour programs focus on exotic ocean treks, cultural explorations, and inspiring vacations. Learn more at Carnival Cruise Lines Sail Away TV.
In more big news, Carnival announced the new OCEAN program, uniting smartwatch technology, concierge services and machine learning to personalize each traveler's cruise experience through an Ocean Medallion device. It debuted in late 2017 on Princess Cruises' Regal Princess.
The 25 ships Carnival Cruise Line's fleet expect to carry more than 800,000 children in 2018, the most in the cruise industry.
What's New:Carnival Horizon, Carnival's newest, largest and most innovative ship entered service in the spring from Europe, and recently launched a year-round program of six and eight-day Caribbean cruises. Horizon features family suites with access to a family lounge, Camp Ocean, Seuss at Sea (operated exclusively with Dr. Seuss Enterprises), an IMAX Theatre, the new Smokehouse Brewhouse featuring barbeque favorites created by Guy Fieri and four brewed-on-board craft beers, among other cool features.
For Kids: Carnival Cruise Line offers complimentary programming and facilities for kids in three age groups: Camp Ocean (2-11), Circle "C" (12-14) and Club O2 (15-17). Camp Ocean is designed for younger cruisers and features indoor play areas stocked with games and toys along with indoor climbing mazes, computer labs and video walls. Kids can also eat with their counselors so parents can enjoy a night to themselves, and enjoy a Green Eggs and Ham Breakfast with Dr. Seuss characters for a nominal fee.
For Tweens: Circle "C" provides 12 to 14-year olds with a place of their own to dance, watch movies outdoors, play games and get together with new friends.
For Teens: Club O2 includes a dance floor with a DJ, soda bar, movies, video games, and pool parties.
Around the Ship: Outdoor games and activities, along with children's wading pools, and main Lido deck pools offering the line's signature water slides. Outdoor play areas with mini basketball hoops, jungle gyms and other playground equipment, mini golf, as well as game rooms offering the latest video and arcade games, are available fleet-wide. The line also offers nightly babysitting and Carnival Night Owls featuring a full schedule of activities running as late as 1am (fees apply for babysitting and the Night Owls program).
These 12 ships are known for their sophisticated cuisine, upscale ambience, destination-focused itineraries and themed cruises focusing on art, food and wine. Families enjoy cruising Celebrity because it's more low-key than its sister Royal Caribbean ships, and the line offers popular kids' programming.
Europe's top cruise line will give your family a chance to get to know European families and offers a youth program fleet-wide. There are reduced Costa family rates for kids under 17 sharing a cabin with parents, periodic "Kids Sail Free" deals in off peak seasons, and children's prices on some shore excursions.
What's New: Cruisers can experience a new 12-course menu created by Bruno Barbieri, the seven-time Michelin-star chef and, for parents, a new wine list featuring the best labels from Italy's 19 regions, Australia, France, New Zealand, Portugal, Spain and the United States is available on every cruise.
For Kids: Youth programs begin at age 3 until age 6, youth counselors will take kids to dinner. Peppa Pig-themed Squok Club activities are also available for these guests. In addition, they might enjoy being 'Captain of the Day' or 'Princess for a Day,' stage junior Olympics, take dancing lessons, go on treasure hunts, and more. For kids ages 6-11, there are lots of areas with plenty of fun in store with Costa's Mini and Maxi Club programming. The clubs are open all day from 9am until midnight.
For Teens: Dance lessons, sports and games tournaments, pool and beach parties, talent shows, and an international karaoke keep teens busy and offers a chance to make new friends.
Around the Ship: Fun abounds with kids' pools, water slides, volleyball, basketball, football, tennis, table tennis, table football, water polo, water basketball, water volleyball, darts, hoops, bowling, shuffleboard, and video games on giant screens. In-room sitting is not available, but there is free late night group sitting until 1:30am for kids ages 3 and up. All of the newest ships have an enclosable pool deck –- great for the occasional rainy day -– and more than 3,000 square feet of space reserved for kids, including the Squok Lido for little ones and a Teen Club for older kids. Costa Fascinosa and Costa Favoloso even have two deck Squok Clubs and spectacular open-air WaterParks with water games, a pirate ship and a castle.
This is one of the world's largest river cruise companies operating more than 40 river cruises and barges with the added bonus of being very French — service and food are excellent. There's a friendly, multilingual staff, and shore excursions (included in rates) emphasize expert guided tours of local arts and history. CroisiEurope, while new to Americans, is very popular among European families because it's the only river cruise where children under 2 travel free and children under 10 travel at a discount.
What's New: Special Family Cruises in the summer months sail in Portugal, Italy, and Croatia, where children 16 and under travel free or half-priced. Multigenerational groups and groups of friends may prefer the privacy of one of their elegant, crewed barges which ply the canals through the gorgeous French countryside. Both options are very good value and you can see in our review of a CroisiEurope cruise.
For Kids: CroisiEurope features river cruises with cycling shore excursions for families who like to actively explore together and, with such superb cuisine, you won't have to feel guilty about sampling everything.
For Teens: Tweens and teens with a cultural bent or an interest in practicing their French will love this river cruise. Look for itineraries offering hiking, biking and other off-beat shore tours for more adventurous travelers.
Around the Ship: CroisiEurope is the global leader in river cruiser building, so their vessels are extremely comfortable and able to navigate in unusual waters. There's always a main restaurant, bar, lounges, library and roof deck space for sightseeing. Each ship is unique and designed for the smallest harbors at the destination, with easy access that's ideal for family elders. Don't expect constant activities or kids clubs because the focus is on the destinations and local culture.
The all-inclusive cruise line, Crystal, reports that growing numbers of families and multigenerational groups are opting for the line's six-star service and designated spaces for kids and teens -— rare at this level. The ships carry between 900 and 1,100 passengers with all of the amenities you'd expect on a cruise line touting luxury, service, space and enrichment programs. This year, if you book your Crystal cruise on select itineraries by March 31, children (under age 18) sail free with two full-fare adults. Included in the rate are specially designed programs for kids and teens, adult enrichment classes, and a score of complimentary offerings including WiFi and internet; fitness classes; specialty dining; fine wines, champagnes and spirits; and gratuities.
Cunard continues the tradition of luxury cruising that began in 1840, complete with fencing and dance classes (on all three Queens), and is the only ship offering regularly scheduled transatlantic service between New York and Southampton, England on the flagship Queen Mary 2
What's New: In June 2016, Cunard revealed Queen Mary 2 remastered, following one of the most significant refits Carnival UK has ever undertaken, costing in the region of $131 million. Key upgrades include 30 additional Britannia Club Balcony Staterooms whose guests can dine any time in the dedicated Britannia Club restaurant, the addition of 15 single staterooms to accommodate multi-generational groups, and the addition of 12 kennels (beyond the existing 12) to welcome Fido and Fluffy aboard on the only cruise liner to do so. Special event cruises focusing on fashion, food, music and dance include Transatlantic Fashion Week on the Queen Mary 2, Arts and Literary Tour of the British Isles on the Queen Elizabeth and Big Band Balls at Sea on the Queen Elizabeth and Queen Victoria.
For Babies: The Night Nursery is available for children ages 6-23 months from 6pm-11pm. It is free-of-charge on a first come, first served basis.
For Kids: Kids ages 2-7 are invited to the Play Zone, an area stocked with books, toys, puzzles, computer games, and more. Tots ages 6 months to 2 years are welcome with a parent in the Play Zone. The Kids Zone is for ages 8-12 and features gaming consoles, sports competitions, arts 'n'crafts and karaoke.
For Teens: Teen Zone offers team games and deck sports by day, while evenings bring pizza and dance parties. Game consoles are available. All kids and teen programs are free-of-charge.
Disney has raised the bar for creative kids' programming and shore excursions, and tops it all off with fireworks at sea. "Dine and Play" serves kids in an expedited fashion so counselors can escort them to organized activities while parents linger. Special shore excursions are designed so parents get a break part of the time.
What's New: Disney Cruise Line guests can again explore a "galaxy far, far away" during Star Wars Day at Sea, a celebration of intergalactic proportions with iconic characters and out of this world entertainment. The Disney Fantasy special sailings include both eastern and western Caribbean itineraries with a total of 15 cruises sailing from Port Canaveral. Also returning is another day-long celebration: Marvel Day at Sea with special voyages on Disney Magic. Departing from Miami, the five-night cruises also offer stops at Disney's private island Castaway Cay and either Cozumel, Mexico, or Grand Cayman. In summer 2018, Disney Cruise Line will sail on new itineraries and to new ports, including first-time visits to destinations in Italy and Ireland. Disney Cruise Line takes guests on a grand tour of Europe with visits to the Mediterranean, northern Europe, Norway and Iceland. Plus, adventures continue with sailings to Alaska, the Caribbean and the Bahamas.
For Babies: Children ages 6 months to 3 years are welcome at the It's a Small World Nursery where they'll be cared for by trained counselors. Nursery space is limited, and reservations are required.
For Kids: Open to kids ages 3-12, the Oceaneer Club is the ultimate destination for creativity and fun. At Marvel's Avengers Academy on Disney Magic, kids join Marvel characters in their latest crime-fighting missions. The stars of Toy Story come to life in Andy's Room, a multi-level space stocked with his favorite toys. Kids will also enjoy exploring the world of Tinker Bell and friends at Pixie Hollow on Disney Dream and Disney Fantasy. And don't forget the Oceaneer Lab. This pirate-themed, interactive space features an animator's studio, Navigator Simulators and more.
For Tweens: The 11 to 14-year-olds have their own Edge club with flat-screen TVs, the latest video games, theme nights, and karaoke.
For Teens: Teens 14-17 have their own Vibe club and, on the Disney Dream and Disney Fantasy, their own sundeck. Open all day (and half of the night), the areas are the perfect chill-out spots with comfy couches and flat-screen TVs. Club hours of operation are typically from 11am-2am, except on day of embarkation. There are special teen shore excursions like the Wild Side at Castaway Cay, where teens explore, snorkel, and go boating around the island.
Around the Ship: There's everything from character meals and meet-and-greets, to first-run movies and Broadway caliber entertainment to adult-only restaurants and deck areas. Families love Disney's private island Castaway Cay with its snorkeling lagoon and kayaking, as well as chances to swim with the stingrays, play in the water park, or head to separate adult and teen beaches.
A Carnival brand designed for "social impact travel" offers families the chance to interact with locals in the communities they visit. Launched in 2015, Fathom provides participants the opportunity to build community with like-minded travelers, become immersed in another culture and work alongside locals to improve community needs.
As the world's largest leisure travel company, Carnival has announced the next stage in the evolution of this brand. In an effort to provide aid to local communities affected by the recent hurricanes in the Caribbean, Princess Cruises and Fathom Travel are continuing to assist rebuilding efforts by offering additional cruises in 2018. The sailings will include experienced small group leaders, impact guides, unique onboard events and activities, as well as opportunities on shore to make a difference in the lives of those living on the islands of the Caribbean. Interactive vacation experiences focus on providing boots-on-the-ground support in four Caribbean islands -— Antigua, St. Maarten, St. Thomas and the Dominican Republic -— that were impacted by the recent hurricane season.
This line now carries more than 25,000 kids and their families aboard its 14 mid-size ships every year, including so many multi-generational groups that they have designed a special Family Reunion Program (for groups booking eight or more rooms) featuring complimentary room upgrades and more.
What's New: Holland America's ms Koningsdam sailed its maiden voyage from Rome in 2016, and adds a series of northern Europe and Baltic cruises to HAL's itineraries. With a $300-million investment, HAL is planning exciting enhancements to its top staterooms with new furnishings, decor, amenities and upgrades for all suites on the line's Signature, Vista and R-Class Ships.
For Babies: Holland America welcomes infants six months and older (12 months on Transocean sailings). By advance request through the Service Department, guests may arrange commercial baby food, diapers and refrigerators for a nominal fee. A limited number of high chairs, booster seats and cribs are available at no charge.
For Kids: The Club HAL program provides supervised activities for kids ages 3-12. All children participating in the youth program must be completely toilet trained and pull-up free. Younger cruisers (ages 3-7) enjoy their own space where they can play, create and make new friends. Club HAL activities include PJ parties, arts and crafts, pirate treasure hunts. kids Olympics, video game tournaments, and more. Children with special needs are invited to attend Club HAL activities under the supervision a trained staff.
For Tweens: The 8-12s have their Club Hal area featuring air hockey, foosball, Kinect for Xbox 360, and large LED screens for video games and movies. Teens also enjoy dance parties, deck sports, trivia nights, karaoke and Xbox tournaments.
For Teens: The Loft is an adult-free lounge where teens ages 13-17 can hang out and enjoy movies, games, and music. The teen-only space, supervised by HAL staff, is where teens enjoy music, games and more. Other activities include volleyball, a steel drum class, jewelry making and mocktail mixologies. Guests age 16 and older are invited to use the onboard Fitness Center.
Around the Ship: Look for swimming pools, basketball, volleyball and tennis. Families love the private island Half Moon Cay with its array of activities like snorkeling, bicycle tours, water sports, and adventure areas. In addition to Club HAL and teen activities, kids' programming and cartoons are on the in-cabin television on the HAL entertainment channels.
MSC CRUISES 
MSC Cruises offers innovative itineraries, great family deals and some luxury perks to guests from around the world. Kids 11 and under sail free on select sailings on MSC Cruises when traveling as the third and/or fourth guests in a stateroom with two adults. Guests of the all-inclusive MSC Yacht Club also enjoy a luxury lounge with a special 24-hour concierge and butler service, private dining, and more on all Fantasia-class ships (MSC Fantasia, MSC Splendida, MSC Divina and MSC Preziosa), as well as MSC Cruises' next generation ships including MSC Meraviglia and MSC Seaside.
What's New: MSC recently introduced its new "Seaside" class of ships. MSC Seaside is the first of up to three ships in this class, with a modern "condo-on-the-beach" design, sailing from Miami to the Caribbean year-round.  Aboard the next generation ships, families will find the untimate oasis with activities for all ages as well as family-friendly accommodations including modular connected staterooms that can fit up to 10 people. Onboard MSC Seaside, families can enjoy activities for all, including one of the most interactive waterparks at sea with four waterslides and cutting edge slideboarding technology combining a slide and interactive game; two of the longest zip lines at sea spanning 394 feet each; a full-sized bowling alley; and a 5D cinema with interactive elements. MSC Meraviglia offers a variety of features for families including a super amusement park and children's area; a tech lab for kids to explore new technology; sports courts including basketball, football and volleyball; two F1 simulators and a 5D cinema and a full-zides bowling alley.
For Babies: A Special Baby Laundry service is available for 0-6 year-olds. Their clothing is picked up from your cabin, washed separately with a specialized sanitizing program with gentle cleansing agents, and delivered back the next day. While at sea, toddlers ages 1-3 years are welcome at the Mini Club, under the care of a trained staff from 1pm to 2pm and from 6pm to 7pm. Advanced reservations are required. The Mini Club is also open on both Port Days and Sea Days at specified times so that mom or dad can play with baby and meet other families. The Mini Club is stocked with toys chosen by Chicco, a baby care brand with a history of more than 50 years.
For Kids: Organized activities are available for kids at DOREMILAND which is divided into two age groups (3-6 and 7-11). Open 9am to 11pm while in port and at certain hours while at sea, fun activities include dance classes, sports, PlayStation, Xbox and Wii and group games under the supervision of a professional staff. Children are also able to dine together with the staff and enjoy a special menu designed for them. Or, they can enjoy Happy Dinners, a quick dinner with mom and dad as they enjoy their first course, and then return to the club for a fun evening. Although private babysitting is not available, supervised late-night play and napping is offered for a small fee. In association with LEGO, the 3 to 11 year-olds have a huge selection of bricks and accessories to create with, and LEGO Experience On Board, a full day dedicated to LEGO activities, is held one day on every cruise. A full roster of family-fun activities is available through the onboard DOREMI Club.
For Teens: Teens are also divided into two age groups (12-14 and 15-17) and meet a different times. Activities include Wii/Xbox/PS3 games, social network games, dance contests, sports and karaoke. Teens are also able to enjoy the shops onboard by purchasing a teen card designed for nominal onboard purchases. Weekly teen events can include a Teen's Talent Show, Twisted Scavenger Hunt, MSC Flashmob, and more.
Around the Ship: Ship activities may include miniature golf, tennis, basketball, football, dodgeball, mini-bowling, shuffleboard and table soccer, kids and family pools, an Aqua Park and Water Slide, 4D Cinema and a racing car simulator. Aboard the new MSC Seaside guests of all ages can enjoy one of the most interactive water parks at sea. For thrill seekers, MSC Seaside will have two fo the largest zip lines at sea, spanning 394 feet. Entertainment on board is available for all ages, with every ship offering at leas 6 different shows, even on a 7-night cruise.
Norwegian Cruise Line invites you to cruise with your kids from Miami, New York, Boston, Tampa, Orlando (Port Canaveral), New Orleans, Los Angeles, Seattle, Honolulu, Vancouver, Quebec, Barcelona, Copenhagen, Rome (Civitavecchia), Venice and almost twenty additional ports of departure worldwide including embarkation ports in Asia, Australia and New Zealand, and South America. The line is famous for "Freestyle" Dining meaning you can do and eat when you want and where you want. The newer ships have space dedicated to craft brews and fine wines. The line's newest Breakaway and Breakaway Plus class ships even have The Waterfront, a promenade with outdoor cafes for the most popular eateries; just be prepared to pay extra to sample some of the specialty restaurants.
What's New: The line's newest ship, Norwegian Bliss, will sail weekly seven-day Alaska cruises from Seattle in summer 2018 and 2019 and in November 2018, she will sail seven-day Eastern Caribbean cruises from PortMiami. The cruise line has also announced that Norwegian Bliss will spend her 2019/20 season cruising from New York to the Bahamas and Florida as well as the Caribbean. In addition to the largest ship-within-a-ship private suite complex, The Haven, Studios for solo travelers, and multi-generational group stateroom configurations, Norwegian Bliss will feature a two-level electric-car race track, a first for a North American-based cruise ship, and an intergalactic, open-air laser tag course. The ship will also feature brand-new dining concepts including Texas Smokehouse; Q and Starbucks; the Tony-Award winning Broadway musical "Jersey Boys" and an all-new exclusive, original musical theater show created and produced specifically for the ship. Norwegian's Free at Sea promotion offers guests the choice to select value added offers to add to their cruising experience. Promotional offers vary depending on the time of booking and stateroom category but can include incredible amenities such as free unlimited open bar, free specialty dining, shore excursion credits and free wifi
For Babies:  Exclusively on Norwegian Escape, moms and dads can bring children ages six-months to three-years to Guppies Nursery which offers drop-off, fee-based childcare services for playtime; parent supervision is required. Private babysitting is not available. Group sitting services are available nightly and on port days for a small fee. Norwegian Bliss will feature a Guppies playroom, which offers fun interactive activities for small cruisers and their parents to enjoy together.
For Kids: Activities for kids ages 3 through 12 are centered at Splash Academy fleet wide, and include arts'n'crafts, sports, video games and treasure hunts. Kids can also attend Circus School and learn juggling, plate spinning and walking on stilts.
For Teens: Entourage is Norwegian's exclusive teen area for ages 13 through 17 providing teens with a complimentary and supervised space where they can hang out, play video games, watch movies and play sports.
Around the Ship: Look for onboard bowling alleys and basketball courts, dance competitions and wine tastings for the over-21 crowd, Behind the Scenes tours, and live entertainment.
There is music; and even yoga for kids and teens along with the regular activities. Families love the private island and family-friendly shore excursions. Be forewarned that the line's smaller vessel, Pacific Princess, doesn't have dedicated youth spaces, but children's programs operate when 20 or more children ages 3-17 are on board.
What's New: The new Regal Princess, sister ship to Royal Princess, is a spectacular example of the next generation of innovative Princess ships. Highlights include the breathtaking Atrium & Piazza, now over 50 percent larger than on our other Princess ships, a new brick-oven pizzeria, and signature features like The SeaWalk, a dramatic glass-bottom walkway which USA TODAY calls one of the "Top Gee-Whiz Features at Sea."
In collaboration with Discovery Communications, Princess is expanding its Discover at Sea partnership with re-imagined youth centers called Camp Discovery. The new program is currently onboard Regal Princess, Majestic Princess, Grand Princess, Caribbean Princess, Island Princess, Star Princess and Sea Princess and will roll out in March on the remainder of the fleet through 2019. Experiences will be focused around the categories of Play, Discover, Huddle (interact with peers) and Create, with lots of activities for each. Additionally, cultural activities related to the Caribbean, Alaska and Europe will help young cruisers learn about the customs and nature of where they cruise, and MythBusters science activities will challenge their minds.
In association with Fathom, Carnival's social impact brand, and in an effort to provide aid to communities affected by the recent hurricanes in the Caribbean, Princess Cruises are offering additional cruises in 2018. The sailings will include experienced small group leaders, impact guides, unique onboard events and activities, as well as opportunities on shore to make a difference in the lives of those living on the islands of the Caribbean. Interactive vacation experiences focus on supporting Antigua, St. Maarten, St. Thomas and the Dominican Republic, all impacted by the recent hurricane season. Two additional dates have been added with seven-day Caribbean cruises, roundtrip from Ft. Lauderdale on Regal Princess, departing March 18, 2018 and Caribbean Princess, departing May 26, 2018.
For Kids: Princess Youth Programs will start at age 3 with The Treehouse, a bright, whimsical forest and animal-themed center including hands-on activities for kids.
For Tweens: The Lodge for 8-to 12-year-olds is inspired by the great outdoors and is filled with sports activities and places for kids to explore and hang out.
For Teens: The Beach House will offer ages 13-17 a contemporary surf-themed lounge where teens can hang out and socialize. There will be parties, movies, teen makeovers, dance classes and game competitions.
Around the Ship: Families love the Movies Under the Stars, swimming pools, the line's private island Princess Cay, video games, basketball court and more. Afternoon tea is a time-honored tradition on Princess ships. Guests can now get moving with Zumba Fitness at sea, the exhilarating dance-fitness program. Discovery at Sea brings some favorite TV shows and hosts on board with programs like Shark Week. Additionally, there are Discovery and Animal Planet Shore Excursions and Stargazing with Discovery at Sea. In-room babysitting is not available, but there is late night group sitting for $5 per child. On shore days, youth programs are offered.
Think family vacation — on steroids. Think of every kind of food and entertainment you could want aboard some of the world's biggest and most innovative ships. And that's only the beginning — this is not the cruise line for couch potato relaxation.
TAUCK RIVER CRUISES
Tauck pioneered the first river cruise designed specifically for families in 2010, and today operates four itineraries: one each on the Danube, Rhine, Rhone and Seine.
What's New: For 2018 Tauck has added a second shore excursion option in many ports-of-call, including cycling and hiking opportunities for more active travelers.
For Kids: Tauck includes a number of kid-friendly activities on each family itinerary, including a scavenger hunt in Paris' Louvre, a lesson in petanque (a ball game similar to bocce) in Viviers, a hayride in the Camargue, bicycling in Avignon, and a French cooking demonstration at a Michelin-starred culinary school in Valence. Each Tauck riverboat boasts a staff of three Tauck Directors and a Tauck Cruise Director (vs. a single cruise director on most lines) to ensure great service and a fun experience for all. In addition, Tauck's riverboats have a far higher percentage of suites than other lines; each is equipped with a king bed and pull-out sofa and can easily accommodate a family of four. Read Eileen Ogintz's story about a Tauck Danube River family cruise.
Guest speakers are an integral part of the Voyages to Antiquity experience – they closely complement the in-depth program of shore excursions in bringing to life the art, history and culture of the regions visited. MV Aegean Odyssey is a premium class ship that explores areas that bigger ships are unable to access, yet provides features such as passenger space and choice of restaurants, with the personal service and intimate surroundings of a smaller vessel.
And A Wishlist
With 87 percent of families surveyed using the environmental record of cruise lines to make their choices, we hope 2018 brings more sustainable practices at sea and innovative programming around environmental issues.
Pool safety continues to be a concern aboard cruise ships, and an increasing number of cruise lines are providing trained lifeguards on duty during the hours when the pools are open. In 2013, Disney Cruise Line was the first to establish lifeguards who monitor deck pools on all four ships on a scheduled basis and provide complimentary flotation vests in various sizes. More recently, Royal Caribbean announced their pool safety move with lifeguards stationed at all pools. In addition to complimentary swim vests for ages 4-12, there is a pool safety video shown on the first night of the cruise. Similarly in 2017, Norwegian Cruise Line introduced lifeguards at all family pools on their four largest ships (Escape, Breakaway, Getaway and Epic) and will continue this practice on the rest of the fleet in the first quarter of 2018. Adult and kid-sized vests will also be provided.
Nonetheless, families should study these pool safety tips and be constantly vigilant aboard ship and on land. According to CLIA, "various approaches to pool safety can offer comparable effectiveness, including robust warnings to encourage individual responsibility and supervision, pool monitors and the retention of formal lifeguards. Cruise lines continually review the effectiveness of their pool safety programs along with the need for further action beyond their existing pool management practices."
Given that, we may have to wait for 2019 for these best practices to spread.
Bon voyage!
Wherever you see ads or images within this special FamilyTravelConsulting.com travel section, the advertising and custom content has been brought to you by our sponsors. All other content and opinions are based upon the authors' actual travel experience and knowledge.
---
This story was accurate when it was published. Please be sure to confirm all rates and details directly with the companies in question, and stay up to date with current events to ensure a safe and successful trip.