Cruises are hot, and we are seeing families cruise with kids in the Caribbean, Europe, Alaska and far-flung destinations like the Galapagos Islands. Given that the industry's trade organization, CLIA, projects a whopping 30 million cruise passengers worldwide in 2019, you can count on kids being seen and heard everywhere.
Why take a Cruise Vacation Now?
Parents love cruising because they get a lot of bang for their vacation buck: activities, meals and lodging all for one price, including morning-till-night programming for kids, at considerably less than many resorts charge.
With more than one-third of itineraries already serving budget travelers and 18 new ships on order, families should see a surge in value pricing throughout 2019, especially on longer cruises and newer routes.
What's been called Skip-Gen Travel -– grandparents traveling with grandkids and leaving parents behind –- is another trend in our time-constrained society. Cruises prove an easy way to get the whole gang on vacation (especially in Alaska and Europe), get qualified assistance with the kids, and reduce the stress of group travel.
Having said that, even experienced cruisers never leave shore unless they're protected by cruise travel insurance. No matter your age or fitness level, when something goes wrong, insurance can help make things right.
If the ship sails without you because your flight to Miami was delayed, cruise insurance can help you catch up. If you break your leg and have to cancel your trip, the cruise line won't reimburse you — but travel insurance can. And if any of your loved ones suffer a medical crisis, cruise insurance can cover evacuation and emergency medical care, plus other benefits, such as coverage for lost/delayed baggage, trip delay, trip interruption and more, affordably priced. Before you forget: get a quote for your cruise vacation from Allianz Travel.
Cruises make Family Vacations Easy
Cruise ships (a.k.a. floating hotels) do make family vacations easy, with digitally innovative teen hangouts, supervised kids' camps that are often better equipped than preschools – even licensed nurseries at sea on some lines. Families also love the impact of the wellness trend, which is bringing more spa facilities and healthier dining options for all ages to the high seas.
Most families, however, say their favorite part of cruising is being able to visit new places without the hassles of packing, unpacking and getting lost. According to the MMGYGlobal 2017 Portrait of American Travelers, 75 percent of millennial families say they're interested in taking a cruise within the next two years, and believe that cruises also provide the security comfort level to travel internationally with their kids.
A larger variety of cruise itineraries are also available in what was previously the low season. There are fall foliage trips from many homeports and river cruises that welcome extended families on the perennially popular European Christmas Market itineraries.
Another cruise plus: there are nearly two dozen U.S. home ports, from Boston to Seattle, eliminating the need for many families to fly to the port of embarkation.
Exciting New Routes, Ports of Call
Routes are more exciting than ever. According to the August 2018 Travel Agent Cruise Industry Outlook Report, 75 percent of agents say customers are spending more to embark on bucket list river cruises and visit new cruise destinations.
Major cruise lines are operating at new ports of call in Asia to meet the needs of the fastest growing market, China, which presents the second largest cruise market after the United States. If your family is planning that bucket list trip to Alaska — and interest in the polar regions and history of polar exploration is way up — pick up Eileen Ogintz' The Kid's Guide to Cruising Alaska (Kid's Guides Series) to make the most of it!
For 2019, most major cruise lines are upping their shore excursions with a focus on mindful, sustainable travel; having trained naturalists leading the way; and more active experiences that get passengers closer to the destination and its people.
How to Pick the Right Family Cruise
Advances in always-connected technology for passengers at sea mean you won't want to unplug on the major cruise lines. Fortunately, there are cruises for families who can't wait to unplug; that's why it's so important to choose carefully.
So what are you waiting for? We're featuring some of our favorite cruise lines plus great information from the 2019 Taking the Kids Cruise Guide to help you plan an adventure at sea, so set your sails.
Get the best deals on family-friendly cruises here.
Cruise Reviews Of Major Family-Friendly Cruises
Here are some great options to consider:
AdventureSmith Explorations facilitates family travel on small capacity, adventure-oriented ships around the world. Sail aboard intimate yachts and smaller expedition vessels in Alaska, British Columbia and Oregon, or choose more far-flung locales like Baja, Costa Rica, Australia and the Galapagos Islands. AdventureSmith's travel experts can steer you to special family sailings, deals and travel resources. Company founder Todd Smith helped pioneer the concept of wilderness cruising that combines the comforts of a small cruise ship with the adventure of sea kayaking, hiking and exploring remote wilderness areas seldom associated with more mainstream cruise itineraries.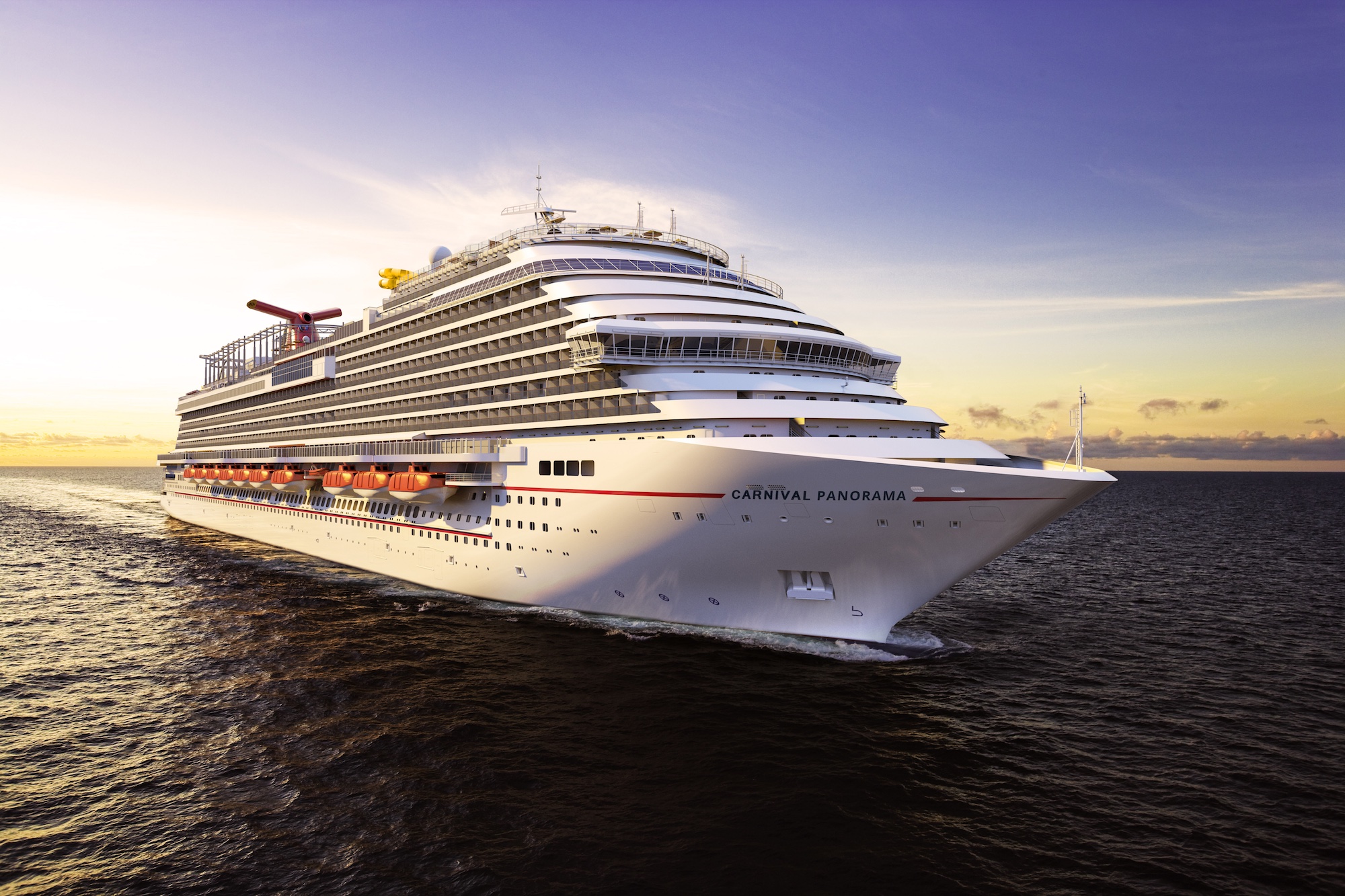 The 26 ships in the Carnival Cruise Line's fleet expect to carry more than 800,000 children in 2019, the most in the cruise industry.
What's New: Carnival Panorama, Carnival's newest ship is set to debut in December operating year-round seven-day cruises to the Mexican Riviera from Long Beach – the line's first new ship on the West Coast in 20 years. Carnival Panorama features family suites with access to a family lounge, Camp Ocean, Seuss at Sea (operated exclusively with Dr. Seuss Enterprises), the first Sky Zone trampoline park at sea and Smokehouse Brewhouse featuring barbeque favorites created by Guy Fieri and four brewed-on-board craft beers, among other cool features.
For Kids: Carnival Cruise Line offers complimentary programming and facilities for kids in three age groups: Camp Ocean (2-11), Circle "C" (12-14) and Club O2 (15-17). Camp Ocean is designed for younger cruisers and features indoor play areas stocked with games and toys along with indoor climbing mazes, computer labs and video walls. Kids can also eat with their counselors so parents can enjoy a night to themselves, and enjoy a Green Eggs and Ham Breakfast with Dr. Seuss characters for a nominal fee.
For Tweens: Circle "C" provides 12 to 14-year olds with a place of their own to dance, watch movies outdoors, play games and get together with new friends.
For Teens: Club O2 includes a dance floor with a DJ, soda bar, movies, video games, and pool parties.
Around the Ship: Outdoor games and activities, along with children's wading pools, and main Lido deck pools offering the line's signature water slides. Outdoor play areas with mini basketball hoops, jungle gyms and other playground equipment, mini golf, as well as game rooms offering the latest video and arcade games, are available fleet-wide. The line also offers nightly babysitting and Carnival Night Owls featuring a full schedule of activities running as late as 1am (fees apply for babysitting and the Night Owls program).
These 15 ships, including the latest Celebrity Edge, are known for their sophisticated cuisine, upscale ambience, destination-focused itineraries and themed cruises focusing on art, food and wine. Families enjoy cruising Celebrity because it's more low-key than its sister Royal Caribbean ships yet offers popular kids' programming.
A cruise vacation with Europe's leading cruise line will give your family a chance to get to know European families and offers a youth program fleet-wide. There are reduced Costa family rates for kids under 17 sharing a cabin with parents, periodic "Kids Sail Free" deals in off peak seasons, and children's prices on some shore excursions. The company, headquartered in Genoa, Italy, has 26 ships (seven more to come by 2023) which operate under the Costa, Aida and Costa Asia brands.
This is one of the world's largest river cruise companies operating more than 50 River and Small Ship cruises, including River Ships throughout Europe, Canal Barges in France, Mediterranean Cruises, and cruises around the world. International experience with a French Flair means service and food are excellent. There's a friendly, multilingual staff, and shore excursions (included in rates) emphasize expert guided tours of local arts and history. CroisiEurope, while new to Americans, is very popular among European families because it's the only river cruise where children under 2 travel free and children under 10 travel at a discount.
What's New: Special Family Club Cruises with CroisiFamily itineraries in the summer months sail in Portugal, Italy, Spain, and Croatia, where children 16 and under travel free or half-priced. Multigenerational groups and groups of friends may prefer the privacy of one of their elegant, crewed barges which ply the canals through the gorgeous French countryside. Both options are very good value and you can see in our review of a CroisiEurope cruise.
For Kids: CroisiEurope features river cruises with cycling and hiking shore excursions for families who like to actively explore together and, with such superb cuisine, you won't have to feel guilty about sampling everything.
For Teens: Tweens and teens with a cultural bent or an interest in practicing their French will love this river cruise. Look for itineraries offering hiking, biking and other off-beat shore tours for more adventurous travelers.
Around the Ship: CroisiEurope is the global leader in river cruiser ship building, so their vessels are extremely comfortable and able to navigate in unusual waters. There's always a main restaurant, bar, lounges, library and roof deck space for sightseeing. Each ship is unique and designed for the smallest harbors at the destination, with easy access that's ideal for family elders. Don't expect constant activities or kids' clubs because the focus is on the destinations and local culture.
The all-inclusive luxury cruise line, Crystal, reports that growing numbers of families and multigenerational groups are opting for the line's six-star service and designated spaces for kids and teens — rare at this price point. The ships carry between 900 and 1,100 passengers with all of the amenities you'd expect on a cruise line touting luxury, service, space and enrichment programs. This year, if you book your Crystal cruise on select itineraries by April 30, 2019, children (under age 18) sail free with two full-fare adults.
Cunard continues the tradition of luxury cruising that began in 1840, complete with fencing and dance classes (on all three Queens), and is the only ship offering regularly scheduled transatlantic service between New York and Southampton, England on the flagship Queen Mary 2.
What's New: In 2019 Cunard returns to Alaska for the first time in two decades. Queen Elizabeth will sail a maiden 17-night voyage from Tokyo to Vancouver, taking in northern Japan before heading to Alaska and British Columbia, then do four 10-night roundtrip Vancouver sailings. Itineraries feature scenic cruising through the Inside Passage as well as full days in several of the region's ports to discover the history a culture of the area. Ports of call include Juneau, Ketchikan, Sitka, Skagway, Victoria and Icy Straight Point. The famous Rocky Mountaineer Train will be offered pre- and post-Alaska cruise including three- or five-nights' accommodation and two full days aboard the train.
Guests traveling to Alaska will experience newly refurbished staterooms, and many restaurants, public areas, shops and the Royal Court Theater were refreshed and upgraded. From Vancouver, Queen Elizabeth will head down the west coast to the vibrant cities of San Francisco and Los Angeles for a rare overnight stay in LA on July Fourth.
For Babies: The Night Nursery is available for children ages 6-23 months from 6pm-11pm. It is free-of-charge on a first come, first served basis.
For Kids: Kids ages 2-7 are invited to the Play Zone, an area stocked with books, toys, puzzles, computer games, and more. Tots ages 6 months to 2 years are welcome with a parent in the Play Zone. The Kids Zone is for ages 8-12 and features gaming consoles, sports competitions, arts 'n'crafts and karaoke.
For Teens: Teen Zone offers team games and deck sports by day, while evenings bring pizza and dance parties. Game consoles are available. All kids and teen programs are free-of-charge.
Disney has raised the bar for creative kids' programming and activities, from character experiences, larger-than life youth clubs, pools, aqua play areas and waterslides designed for kids and themed deck parties that culminate with dance parties and fireworks at sea.
What's New: In 2020, epic adventures at sea return to Disney Cruise Line with limited engagements of two popular experiences – Star Wars Day at Sea and Marvel Day at Sea. Setting sail on the Disney Fantasy and Disney Magic to the Caribbean and Bahamas, these seven and five-night sailings combine the splendor of a Disney Cruise Line vacation with a special day at sea filled with unique character encounters (including the introduction of Captain Marvel in 2019), live shows and action-packed entertainment. In summer 2019, Disney Cruise Line will sail on new itineraries and to seven new ports in Europe, including a first-ever round-trip cruise from Rome and first-time visits to destinations in Sweden, France, Spain, Denmark and Northern Ireland. Disney Cruise Line takes guests on a grand tour of Europe with visits to the Mediterranean in early summer and northern Europe in late summer. Plus, adventures continue with sailings to Alaska, the Caribbean and the Bahamas, including new cruise lengths aboard the Disney Fantasy. In early 2020, Disney Cruise Line will offer families even more ways to explore the world together with the addition of a brand-new home port in New Orleans and a highly-anticipated return to the Hawaiian Islands.
For Babies: Children ages 6 months to 3 years are welcome at "it's a small world" nursery!, where they'll be cared for by trained counselors. Nursery space is limited, and reservations are required.
For Kids: Open to kids ages 3-12, Disney's Oceaneer Club is the ultimate destination for creativity and fun. Step into worlds inhabited by some of your favorite characters, such as Andy's Room, Star Wars: Millennium Falcon, Star Wars: Command Post, Marvel Super Hero Academy and Pixie Hollow.
For Tweens: The 11 to 14-year-olds have their own Edge club with flat-screen TVs, the latest video games, computers and more.
For Teens: Teens 14-17 have their own space in Vibe, a space to chill out, listen to music, watch TV and play group games. On the Disney Dream and Disney Fantasy, teens even have their own sundeck. There are even special teen shore excursions like The Wild Side at Castaway Cay, where teens explore on bikes, snorkel, and ride a high-speed boat around the island.
Around the Ship: There's everything from character meals and meet-and-greets, first-run movies and Broadway-style entertainment to adult-only restaurants and deck areas. Families love Disney's private island Castaway Cay with its snorkeling lagoon, bike trails, stingray encounter and beaches for everyone from adults to the entire family.
This line now carries more than 25,000 kids and their families aboard its 14 mid-size ships every year, including so many multi-generational groups that they have designed a special Family Reunion Program (for groups booking eight or more rooms) featuring complimentary room upgrades and more.
What's New: Holland America's ms Koningsdam sailed its maiden voyage from Rome in 2016, and adds a series of northern Europe and Baltic cruises to HAL's itineraries. With a $300-million investment, HAL is planning exciting enhancements to its top staterooms with new furnishings, decor, amenities and upgrades for all suites on the line's Signature, Vista and R-Class Ships.
For Babies: Holland America welcomes infants six months and older (12 months on Transocean sailings). By advance request through the Service Department, guests may arrange commercial baby food, diapers and refrigerators for a nominal fee. A limited number of high chairs, booster seats and cribs are available at no charge.
For Kids: The Club HAL program provides supervised activities for kids ages 3-12. All children participating in the youth program must be completely toilet trained and pull-up free. Younger cruisers (ages 3-7) enjoy their own space where they can play, create and make new friends. Club HAL activities include PJ parties, arts and crafts, pirate treasure hunts. kids Olympics, video game tournaments, and more. Children with special needs are invited to attend Club HAL activities under the supervision a trained staff.
For Tweens: The 8-12s have their Club Hal area featuring air hockey, foosball, Kinect for Xbox 360, and large LED screens for video games and movies. Teens also enjoy dance parties, deck sports, trivia nights, karaoke and Xbox tournaments.
For Teens: The Loft is an adult-free lounge where teens ages 13-17 can hang out and enjoy movies, games, and music. The teen-only space, supervised by HAL staff, is where teens enjoy music, games and more. Other activities include volleyball, a steel drum class, jewelry making and mocktail mixologies. Guests age 16 and older are invited to use the onboard Fitness Center.
Around the Ship: Look for swimming pools, basketball, volleyball and tennis. Families love the private island Half Moon Cay with its array of activities like snorkeling, bicycle tours, water sports, and adventure areas. In addition to Club HAL and teen activities, kids' programming and cartoons are on the in-cabin television on the HAL entertainment channels.
MSC Cruises offers innovative itineraries, family-friendly deals and a few unexpected luxury perks to guests from around the world. Kids 11 and under sail free on select sailings on MSC Cruises when traveling as the third and/or fourth guests in a stateroom with two adults. Guests of the all-inclusive MSC Yacht Club also enjoy a luxury lounge with a special 24-hour concierge and butler service, private dining, and more on select ships.
Norwegian Cruise Line invites you to cruise with your kids from several U.S. and European homeports plus almost 20 additional ports worldwide in Asia, Australia, New Zealand and South America. The line is famous for "Freestyle" Dining meaning you can do and eat when you want and where you want. The newer ships have space dedicated to craft brews and fine wines, a nursery accepting passengers ages 6 months and up, and The Waterfront, a promenade with outdoor cafes for the most popular eateries.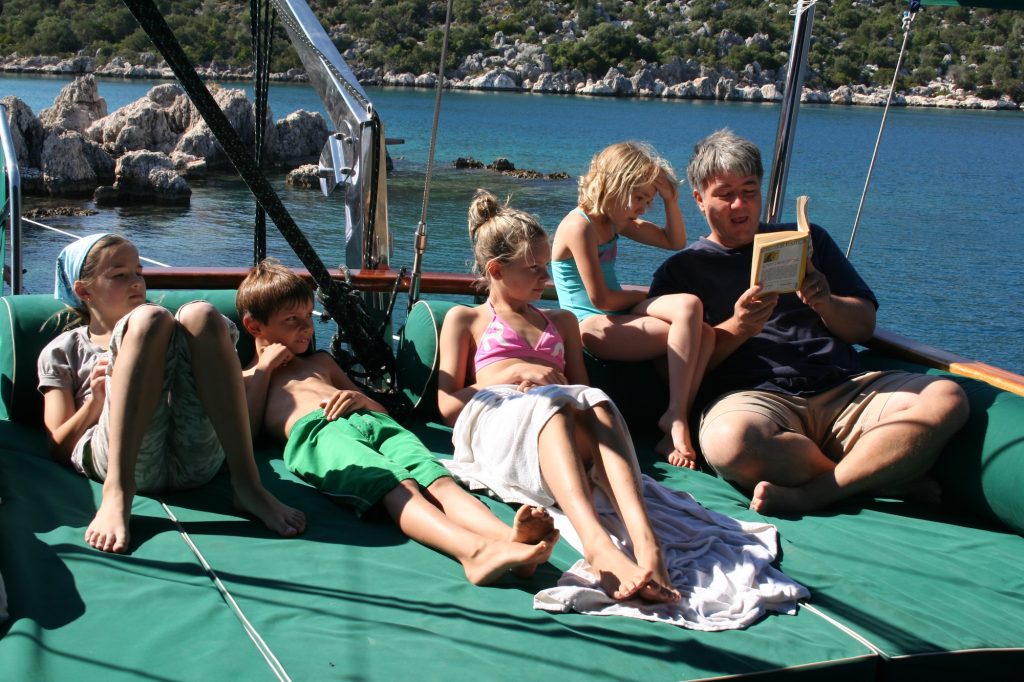 Peter Sommer Travels has led cultural explorers around Europe since 1996, and may be best known for their expert guided, small ship cruises which consistently receive five-star reviews from travelers. Typically, these top value gulet cruises are all-inclusive of airport transfers, meals, wine with dinner, land tours and guides; international airfare is extra.
What's New: This award-winning tour company specializes in land and cruise tours of the Mediterranean. Current itineraries include Greece and the Greek Islands, Croatia, Italy and Turkey, with group or custom private tours by yacht typically planned any time between May and October. Their group family yacht tours, mostly eight-day routes through the Greek Islands and/or Turkey that highlight fun, culture and monuments from antiquity, run annually in late July.
For Kids: Peter Sommer Travels uses elegant wooden yachts in the style of traditional Turkish gulets. Their small size and high crew-to-guest ratio (two guides and four crew, for example, look after 14 passengers on family tours) mean that even children ages 6 and older are captivated by the adventure and the storytelling of expert guides.
For Teens: School-age children and teens will be thrilled by fascinating shore excursions and attention to historical detail. In addition to ports of call and delicious local meals on shore, families are kept busy at sea, where they can swim in idyllic bays and coves accessible only to small yachts. There are also opportunities for snorkeling, fishing, canoeing and, on some vessels, windsurfing. Relaxation is always an option.
Around the Ship: Peter Sommer Travels' gulets are equipped with comfortable double and twin cabins, with private bathroom. There's WiFi access, like-minded company and engaging, friendly guides onboard who, reviewers say, teach them so much and become good friends after the journey.
This year, Princess is celebrating its 50th anniversary sailing in Alaska by introducing new entertainment, shore excursions, culinary and retail offerings. Throughout the fleet, there are new Camp Discovery youth and teen centers along with the regular activities. Families love the private island and family-friendly shore excursions. Be forewarned that the line's smaller vessel, Pacific Princess, doesn't have dedicated youth spaces, but children's programs operate when 20 or more children ages 3-17 are on board.
What's New: Regal Princess, sister ship to Royal Princess, is a spectacular example of the next generation of innovative Princess ships. Highlights include the breathtaking Atrium & Piazza, over 50 percent larger than on other Princess ships, a brick-oven pizzeria, and signature features like The SeaWalk, a dramatic glass-bottom walkway which USA TODAY calls one of the "Top Gee-Whiz Features at Sea." Princess Cruises' next ship, Sky Princess, which debuts in late 2019, will introduce new features in addition to the most popular onboard sister ships.
In collaboration with Discovery Communications, Princess has expanded its Discover at Sea partnership with re-imagined youth centers called Camp Discovery. The new program is currently onboard all Princess ships except Emerald Princess, where it will debut in April 2019, and Pacific Princess, which does not have a dedicated youth space. Experiences are focused on Play, Discover, Huddle (interact with peers) and Create, with lots of activities for each. Additionally, cultural activities related to the Caribbean, Alaska and Europe will help young cruisers learn about the customs and nature of where they cruise, and MythBusters science activities will challenge their minds.
For Kids: Princess Youth Programs start at age 3 with The Treehouse, a bright, whimsical forest and animal-themed center including hands-on activities for kids.
For Tweens: The Lodge for 8-to 12-year-olds is inspired by the great outdoors and is filled with sports activities and places for kids to explore and hang out.
For Teens: The Beach House will offer ages 13-17 a contemporary surf-themed lounge where teens can hang out and socialize. There will be parties, movies, teen makeovers, dance classes and game competitions.
Around the Ship: Families love the Movies Under the Stars, swimming pools, the line's private island Princess Cay, video games, basketball court and more. Afternoon tea is a time-honored tradition on Princess ships. Guests can get moving with Zumba Fitness at sea, the exhilarating dance-fitness program. Discovery at Sea brings some favorite TV shows and hosts on board with programs like Shark Week. Additionally, there are Discovery and Animal Planet Shore Excursions and Stargazing with Discovery at Sea. In-room babysitting is not available, but there is late night group sitting for $5 per child. On shore days, youth programs are offered.
Think family vacation — on steroids. Think of every kind of food and entertainment you could want aboard some of the world's biggest and most innovative ships. And that's only the beginning — this is not the cruise line for couch potato relaxation.
Tauck pioneered the first river cruise designed specifically for families in 2010, and these itineraries include a number of kid-friendly activities such as scavenger hunts and casual sports. They have also added a second shore excursion option in many ports-of-call, including cycling and hiking opportunities, for more active travelers.
And A Wishlist
With nine of 10 families surveyed using the environmental record of cruise lines to make their choices, we are watching these companies for more sustainable practices at sea and innovative programming around environmental issues.
Pool safety continues to be a concern aboard cruise ships; fortunately, an increasing number of cruise lines are providing trained lifeguards on duty during the hours when the pools are open. Since Disney Cruise Line was the first to establish lifeguards back in 2013, few have followed suit. Aboard Disney ships, crew monitor deck pools on all four ships on a scheduled basis and provide complimentary flotation vests in various sizes. Royal Caribbean has lifeguards stationed at all pools and complimentary swim vests for ages 4-12. Norwegian Cruise Line now has lifeguards at all family pools and complimentary adult and kid-sized swim vests.
Nonetheless, families should study these pool safety tips and be constantly vigilant aboard ship — and on land — until these best practices spread.
Bon voyage!
Wherever you see ads or images within this special FamilyTravelConsulting.com travel section, the advertising and custom content has been brought to you by our sponsors. All other content and opinions are based upon the authors' actual travel experience and knowledge.
Dear Reader: This page may contain affiliate links which may earn a commission if you click through and make a purchase. Our independent journalism is not influenced by any advertiser or commercial initiative unless it is clearly marked as sponsored content. As travel products change, please be sure to reconfirm all details and stay up to date with current events to ensure a safe and successful trip.
---