Here's our top 15 places for party-lovers and Catholics everywhere for Mardi Gras celebrations, Carnival festivities and other pre-Lenten festivals. A traditional period of celebration that begins on 12th Night in January, and culminates on Mardi Gras or Fat Tuesday (also called Shrove Tuesday), it's always celebrated 47 days before Easter to mark the first day of Lent.
New Orleans' Mardi Gras may be the most famous celebration, but there are many great family events in small town USA, many Caribbean islands, Quebec and Europe's most glamorous locales. It is such a popular and colorful festival that for many travelers, it's the prime reason for a family winter vacation.
Mardi Gras in New Orleans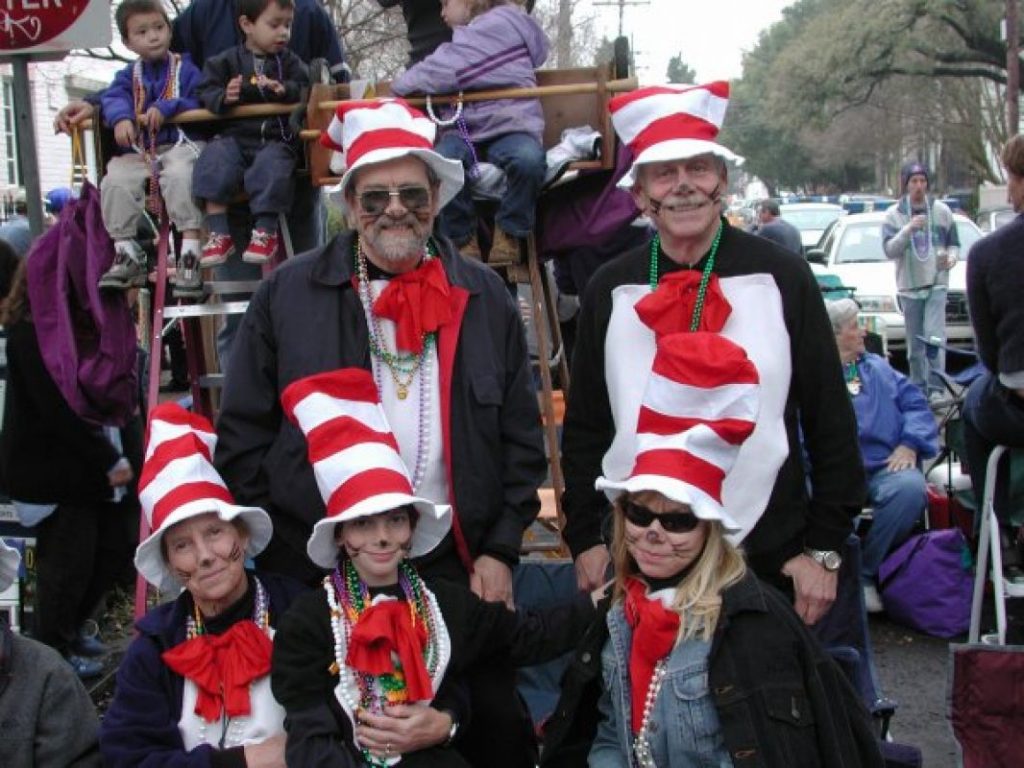 New Orleans is Mardi Gras, and preparations begin in early January with events scheduled for weekends leading up to this year's Mardi Gras, Tuesday, February 25, 2020.
There will be nights of festive parades by Krewes (secret societies which compete for the most lavish floats) and marching bands beginning several weeks prior to Fat Tuesday; though often unsuitable for children and modest adults, these late-into-the-night events can be wild. In recent years, celebrities have joined in the effort to celebrate life's excesses. There are also many good-clean-fun activities to choose from.
The garden district area of St. Charles is a major tourist attraction, and visitors find many local families staking out their positions throughout the festive season, having picnics, playing ball, and having fun under the beautiful oak trees. Parents of younger kids won't have to worry about the streetcars, as they stop running in this area during Mardi Gras. Families can visit Mardi Gras New Orleans for a schedule of festivities, as well as to determine which hotels have available rooms for this period.
Take the kids to explore Mardi Gras history at the Louisiana State Museum's "Mardi Gras: It's Carnival Time in Louisiana" exhibit at The Presbytere or visit Mardi Gras World and show them how floats are designed and made.
Making Mardi Gras an All in the Family Event
New Orleans' French-Catholic heritage is behind the tradition. To make Mardi Gras a kid-friendly affair, the New Orleans Tourist Office suggests that families with pre-teens avoid the French Quarter, where parades don't pass anyway. Instead, take the family to the parades' beginnings at St. Charles Avenue between First Street and Napoleon Avenue. (By the time most parades reach the end of the route, it's past everyone's bedtime, about 11pm.)
Follow their tips to ensure everyone's safety and enjoyment:
Safety First: Arrive early to orient everyone before the crowds pile in. Make sure the kids know where to go if you get separated in a crowd, label their clothing in case they get lost, make sure they stay clear of the floats.
Bring supplies: Pack snacks, extra toiletries, a cell phone. A picnic basket and an umbrella are for just in case.
Bring a large carryall: Passing parades toss out beads, candy, stuffed animals and more known as "throws," a tradition dating to the 1870s. There are sure to be souvenirs that kids will want to keep.
Dress comfortably: Comfortable shoes, some rain gear and an extra layer may come in handy.
Top Carnivals around the United States: Mobile
In America's own Mobile, Alabama, locals claim they've celebrated the day before Ash Wednesday since 1703, when their fair city was the capital of France's Louisiana Province. The fun at "America's Family Mardi Gras" as they like to describe themselves, begins on Dauphin Island and continues from late January 30 to February's Mardi Gras with weekend festivities and parties. On Mobile Mardi Gras Tuesday, the biggest parades and lavish costumed events occur. If you are there for it, please tell us all about the scheduled Order of the Polka Dots Parade! If you're too late to catch the celebration, be sure to stop by the Mobile Carnival Museum, a small private home which features all the fun of carnival. The Mobile Bay Tourism Office has top value lodging options and other events information as well.
Pensacola, Florida
Pensacola, Florida is better known for its Blue Angels than its extensive Mardi Gras party, but it's quickly become a local tradition. On Saturdays from early January to the end of February (the big parade is Saturday, February 22, 2020), families are more than welcome at galleries and local festivities. Expect to join in the bead throwing as parades pass by, and the catching of moonpies as they are tossed from floats. Contests and Cajun food festivals abound; count on the Krewe of Lafitte Illuminated Parade to be great fun for all ages. If you can find accommodations, they're usually a very good value during this period and with any luck, the weather will be fine.
Mardi Gras of Lake Charles, Louisiana
If the celebrations in New Orleans sound a little overwhelming, head to Lake Charles instead for Louisiana's second largest, decidedly more wholesome, SWLA Mardi Gras event. The fun begins in January at the Twelfth Night presentation of courts, when 50 krewes are presented. In the weeks leading up to Fat Tuesday, there's the Mardi Gras Lighted Boat Parade on shimmering Lake Charles and this year on Monday, February 24, 2020, a kid-friendly Royal Gala attended by 60 krewes in full costume. Downtown Lake Charles hosts the main event – the Krewe of Krewes Parade – where there's a child-friendly, alcohol-free and tobacco-free zone to keep the kids amused. Visitors should also check out the Mardi Gras Museum of Imperial Calcasieu, featuring the world's larges Mardi Gras costume display. Take a look at Southwest SW Lousiana Mardi Gras for more info.
Mardi Gras in Coastal Mississippi
If you are searching for a Mardi Gras celebration that is slightly tamer than New Orleans, welcome to the Gulf Coast towns of Mississippi which, this year, are celebrating with 20 different family-friendly events. For example, Gulf Coast Mississippi celebrations head to Biloxi on the Saturday prior to Mardi Gras, but the main event is on Fat Tuesday, with a parade that is bursting with music, dancing and merriment. Everyone lines the streets pleading for the various Krewes to throw them Mardi Gras beads from atop their floats. Locals put on their finest clothes for this event, but you can dress as casually as you like. If the weather cooperates, the kids can take a break from the celebration and stroll barefoot in the sugar-soft sand, before climbing the spiral staircase to the top of the old-fashioned lighthouse. The view of the coastline and the legendary Gulf of Mexico oil rigs offshore is just super.
Our Favorite Carnivals around the World
Many other Catholic cultures around the world have their own celebrations, and NoLa's sound advice for families (above) applies to watching or partaking of Carnival celebrations anywhere. Note that while most of the Caribbean islands hold wonderful festivities and traditional contests in honor of Mardi Gras, many have shifted their celebrations away from the Lenten period to the summer or other busy tourist times to enhance the destination's tourist appeal.
Brazil Big 3: Rio de Janeiro, Sao Paulo & Recife
In Rio de Janeiro, Brazil, the many nights of Carnaval's raucous street parties, parades and dance-a-thons take on the colors, sensual sounds and picante flavors of Brazil's African heritage. Beginning the prior December and continuing weekly through Carnival Sunday are dozens of samba school lessons, costume workshops and other preparatory events to build the carioca spirit. Only cheap seats for the bleachers will be left for the Samba Schools Parade held the Sunday and Monday before the big day, Mardi Gras; each school's 80-minute parade may have up to 10 floats and 4,000 participants.
Rio-Carnaval is able to provide some information about how you and your family can rent a costume, join a samba school parade (after taking dance lessons, of course) and participate in one of the greatest shows on earth. The Sao Paulo Carnival celebration is very similar to those in Rio, but the "samba schools" take dancing to the next level with festive competitions. The less-internationally famous Carnival in Recife is a past winner of "world's largest carnival parade" (based on number of participants) according to the Guiness Book of World Records.
Quiet Dominica, Eastern Caribbean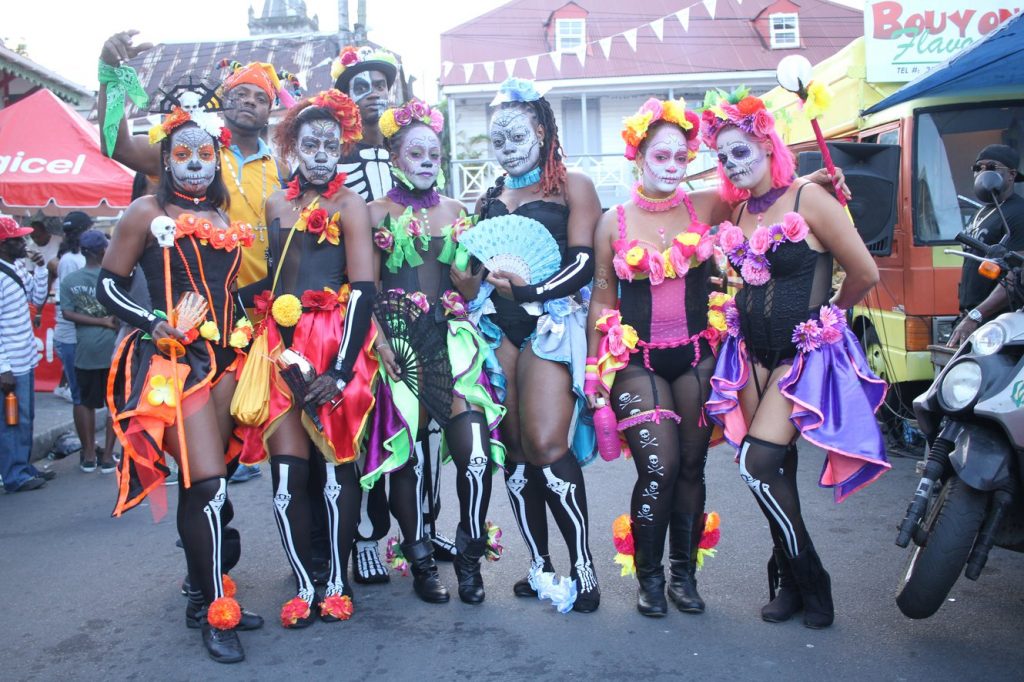 On the lesser known island of Dominica, between the French islands of Guadeloupe and Martinique in the Eastern Caribbean, Carnival or Real Mas is celebrated annually. Highlights for families include the Carnival Queen show, steel band and calypso competitions and the Kiddies Carnival at the fairgrounds in Bay Front. Since music is such a big part of the fun, Dominicans vote for both the Soca and Calypso stars of their country on Jump Up! Monday and Tuesday (this year, February 24 and 25); the Calypso King is chosen from a competition concert in Roseau. For information on accommodations, visit Dominica tourist information.
Germany's Krazy Karneval Celebrations
All around Germany, cities with a largely Catholic population celebrate with parades, costume balls, puppet theaters and carnival choruses. The exact time of celebration and the traditions vary from county to county, but Karneval or Fasching generally takes place in early spring and for many cities, culminates on Rose Monday (Rosenmontag). Some highlights: In Mainz, home of the Gutenberg printing press, parades take place from Carnival Monday through to Ash Wednesday, with many in elaborately decorated floats taking part. Cologne (or Koln) celebrates annually from the date of 11/11 at 11:11am until Rosenmontag, the date of Europe's largest float-filled parade. Dusseldorf features hundreds of events and a Women's Day in which local women take the mayor hostage! In the Bavarian capital of Munich, revelers enjoy the famous Fasching doughnuts, an annual treat purchased –– and consumed –– by the dozen! For schedule information, visit the official German Tourist Office site. The fun doesn't have to end on Mardi Gras day. For a first hand account of one family's post-Fasching celebration in Heidelberg, read Jaclyn Stockton-Sooy's account of her Heidelberg, Germany vacation.
Italy: Star in the Venezia Carnevale
In a country where everything is high style, the colorful Carnevale di Venezia in Venice is the largest Carnival celebration, running about two weeks. As tradition has dictated since the year 1296, festivities begin on weekends, then become nightly events of strolling citizens clad in elaborate, themed costumes and masks as Fat Tuesday (Martedi Grasso) approaches. Food, fashion and music parties, in addition to parades, will entertain visitors not only in the Piazza San Marco and on the Grand Canal, but in the Casino and many other neighborhood squares as well. Giovedi Grasso and Martedi Grasso are the biggest nights, but don't miss the special Kid's Fete and the Best Mask for Children Contest at Piazza San Marco. Masks are popular with all ages, and with people from all walks of life, and usually represent characters from classic Italian folk tales. We never said Venice was cheap, and it's certainly not at this damp and chilly time of year, but the new Venezia Unica Venice City Pass Card that gives you admission to the top attractions for a certain number of days, is a bargain.
Lucerne, Switzerland
Lucerne's Carnival celebration begins early in the morning of Schmutzig Thursday with the urknall, a load explosion that announces the city's 'fifth season'. Festivities include guggenmusigen, (carnival musicians) and masked revelers throughout the city, parades, amazingly sophisticated masks and costumes, decorated floats, band concerts and a children's parade. It comes to a big close on Fat Tuesday with the Big Parade of the Carnival Bands. For more information visit Luzern/Carnival.
Carnaval in Veracruz & Around Mexico
Families will find somewhat toned-down celebrations in Mexico, where Catholics spend five days enjoying music, dance, parades and feasts before the arrival of Lent. Known for its Afro-Caribbean-influenced culture, the port city of Veracruz hosts Mexico's largest Carnaval; its parade features danzon and batucadas, Draculas, drag queens and women in outrageous sparkling dresses dancing to the Caribbean – Spanish rhythms along Miguel Avila Camacho Boulevard. Smaller Carnaval celebrations are held in Merida and Cozumel (for families visiting the Cancun area), Ensenada (easy for those coming from Los Angeles) and La Paz. The narrow streets of Mazatlan fill with organized parades of masked and costumed dancers, local mariachi, live bands with tambora drums from Cuba and the Caribbean, and visiting revelers. This period of five days prior to Mardi Gras (February 20-25, 2020) is more fun than Spring Break and room rates are lower! The oceanside Malecón running along Olas Altas Beach downtown is the prime parade route; grab a spot and watch the regional Sinaloenses bands with lots of brass, passing paper mache floats (some very elaborate) and performing rock groups. Food festivals are organized in the Zona Dorada and the Plaza Machado, and there is an on-going fair with amusement park rides for all ages running for about two weeks.
Trinidad & Tobago Calypso Carnival
The twin island republic of Trinidad and Tobago (T&T), the most southerly islands in the Caribbean, celebrate Carnival as part of their multicultural history. After Boxing Day, it seems the entire nation focuses on dance lessons, costume making, the artistry of masks, music rehearsals in preparation for Panorama (the steel pan orchestra play-offs) and Soca dancing. Each week in January and February brings new events and contests, leading up to a Junior Panorama Steel Drum play off and Junior King & Queen of Carnival competitions. From dawn on J'Ouvert or Carnival Monday — when parade-goers slather themselves in chocolate, mud and oil paint — through the night of Mardi Gras (Carnival Tuesday), the festival unites local and foreign communities in celebrating a proud Caribbean tradition.
Quebec City, Canada Frozen Carnaval
A chilly Carnival it'll be in the "snow capital of the world," but it's one any winter lover won't want to miss. This year from Febrary 7-16, 2020, Quebec City presents its cold-weather joie de vivre to the world with an incredible array of snow games and activities. From ice slides to dog sleds, extreme canoeing to marathon skating, the Quebecois definitely know how to throw one fun and frost-filled Carnaval and they've been doing it for over 60 years! Le Bonhomme, the official Carnaval snowman mascot, welcomes festival-goers to his magical abode — a spectacularly illuminated ice palace, complete with heated terraces, ice bar and an outdoor dance party in the snow. Kids will have a blast snow tubing down one of three corridors, taking rides in a horse-drawn sleigh, or partaking in any one of the wide variety of activities available to young and old. And don't forget to sample the cold-weather inspired food. Sweetened snow and heated wine make for tasty treats after relaxing at the outdoor hot tubs and sauna. For more information and schedule of events visit the official Quebec City Carnaval website
In fact, any family traveling during this period should check with the local tourist office to see what the locals have in store. This season, we've noted celebrations from Universal Studios Orlando to Cuba, wherever the party spirit lives on!
Dear Reader: This page may contain affiliate links which may earn a commission if you click through and make a purchase. Our independent journalism is not influenced by any advertiser or commercial initiative unless it is clearly marked as sponsored content. As travel products change, please be sure to reconfirm all details and stay up to date with current events to ensure a safe and successful trip.
---