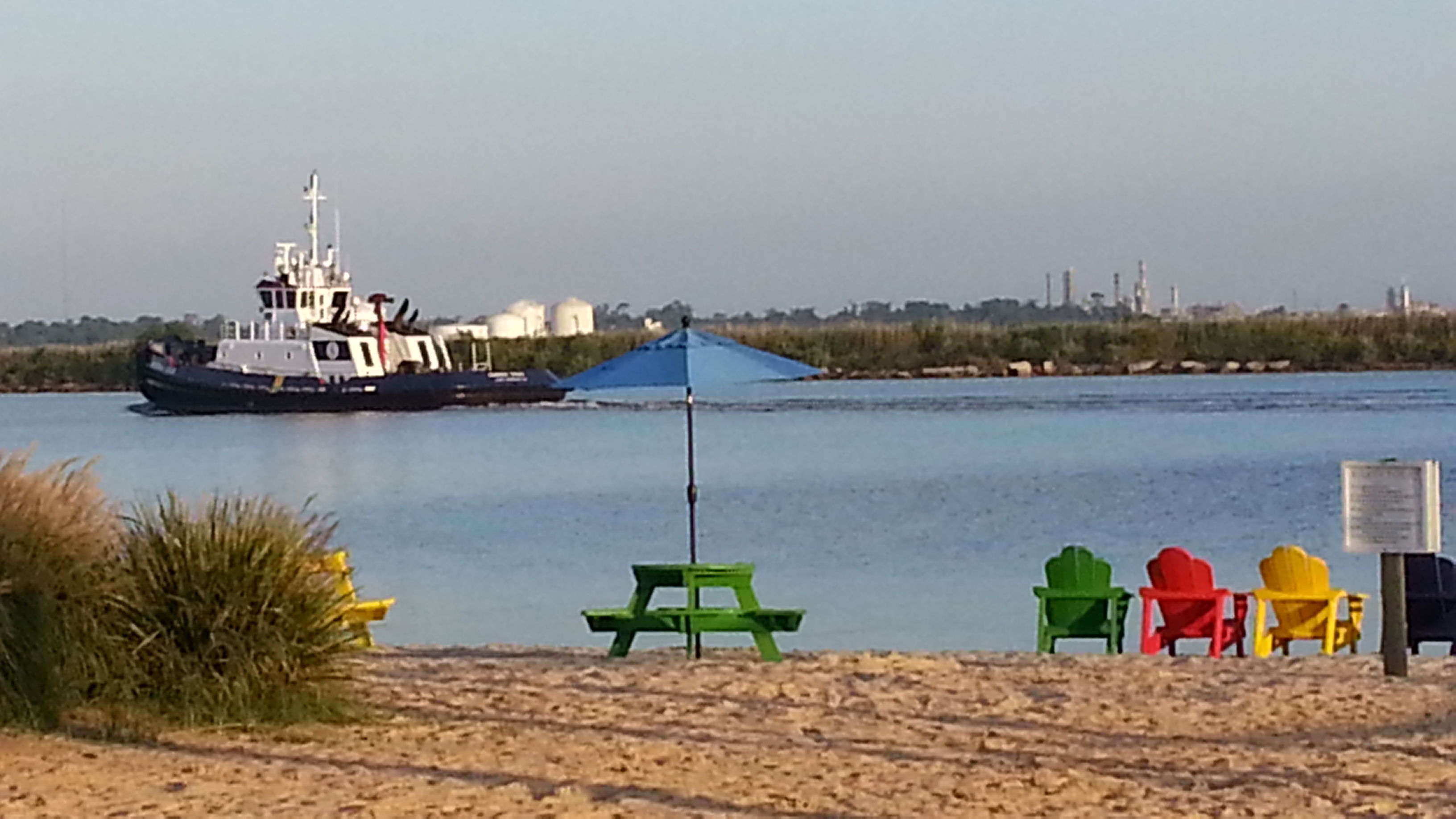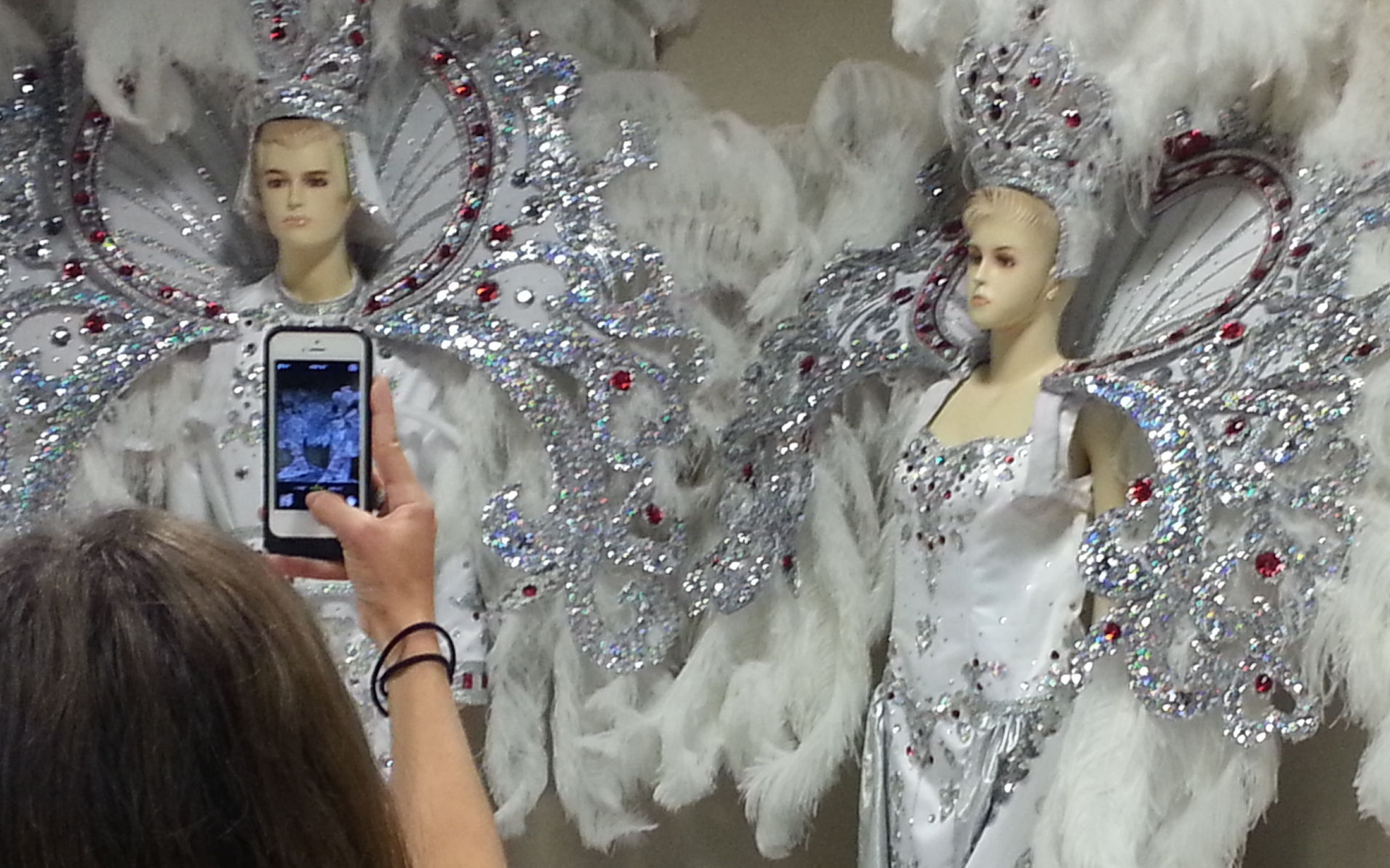 Given a limited budget, an unlimited appetite and an interest in local culture, you can't go wrong with a weekend escape to Southwest Louisiana, the South's party capital. I recently spent three days in a Lake Charles casino for the annual Travel Media Showcase –- the best conference to learn about new destinations and what they offer travelers.
Joanne Vero, TMS producer, welcomed us saying, "This is the best combination of everything Vegas offers: the food, the shows, the nightlife, with real Southern hospitality… and I love it!" While there, I met many parents and grandparents who enjoyed (or tolerated) the booze, slot machines and vocal revelers to show their kids a great time.
L'Auberge Casino Resort Lake Charles
Lake Charles boasts the highrise L'Auberge Casino Resort, whose golden glass façade is straight from Las Vegas. With more than 1,000 rooms, several banks of elevators, a golf course, bayou-facing beach and extensive lazy river and pool complex, there's plenty of age-appropriate fun for every member of the family.
We were just 30 miles from the Texas border but worlds apart. Grandparents and parents from Mississippi, Alabama, Georgia, Texas and Louisiana were in the house, along with couples and bachelorette parties. At night, hundreds more arrived for a poolside rock concert, complete with after-hours DJ and dancing.
Everyone was there to have a good time in a much more genteel way than we've seen at other casino resorts. Our kid-friendly tower room with two queen beds was spacious and elegant, there was a coffeemaker (something you never find in Vegas!) and the staff could not have been more accommodating.
One of the resort's big attractions is the fine dining available at the Ember Grille & Wine Bar, a celebratory big steak kind of place. We liked Jack Daniel's, where live music added to the comfortable ambiance for enjoying nachos, burger and local IPAs. From Asian to Italian to the bayou-facing snackbar, there are several choices with well prepared food (but not all welcome kids, so inquire ahead.)
About and Around Lake Charles
If you want a nice lunch or are devoted foodies, do your research on the Boudin Trail. Driving through the nearby towns of Dequincy, Sulphur, Vinton, Iowa, Westlake, Moss Bluff, and Cameron Parish in search of this Louisiana gourmet specialty will give you a sense of the region. Pick out one of the Trail's recommended restaurants selling the spiced meat and rice sausage along Interstate 10 and Highway 90, stop for a meal or a snack, and try to see how boudin sausage or boudin balls (fried meatball-like versions of the same recipe) are made. You can find them with beef, pork, crawfish, shrimp and even alligator — an acquired taste but one that may thrill your crew.
Being there for work, we didn't have time to see and do everything in Lake Charles, but we caught some local highlights of Cajun Country, as you can see in this video.
Around the Southwestern Louisiana Outback
Did you know there are an estimated 1 million alligators in the state? The Creole Nature Trail All-American Road winds through 180 miles of marshland, bird sanctuaries supporting 400 species, alligator-packed bayous and Gulf Coast beaches. Many families take a day trip down to the Cameron Prairie Wildlife Refuge, where you can stop and watch alligators from Pintail Drive and walk the beachfront boardwalk. Despite weighing up to 800 lbs. and eating their own young, alligators are pretty shy and will avoid you – unless provoked. If you go in April or May (especially around sunrise), you can hear them bellowing to each other in a mating call.
Long the site of a popular wilderness lodge, Grosse Savanne Ecotours now runs guided daytrips and swamp tours within their 50,000-acre property. Bring bug repellant! We hear the water's clean enough to swim and the birdlife is wonderful to see — a testament to the three-year cleanup of the 2010 BP Oil Spill that followed the explosion of the Deepwater Horizon well.
For more ideas of what to do along the waterfront, from standup paddleboarding to fishing in Houma, staying in the charming historic Covington, or catching one of the wild Mardi Gras boat parades, do your research at VisitLouisianaCoast.com. It's also a good place to find licensed fishing guides.
Trip Planning Details for a Lake Charles Getaway
If this sounds as fun to you as it was for us, go ahead and book your stay — at least several weeks in advance if you're planning a summer or holiday weekend. At L'Auberge Casino Resort (866/580-7444), the current Bed & Breakfast Package includes a comfortable double guest room with two queens, breakfast for two, or a $25 food credit to spend on lunch or snacks later in the day. You can only take advantage of it week nights; with rates starting at $139/night.
Try to time your visit for one of the dozens of festivals held in this party-hardy region. You can pick from Mardi Gras (there are several kid-friendly events too), Calcasieu's two-week Contraband Days Pirate Festival honoring Jean Lafitte each May, the Lousiana Fur & Wildlife Festival held over 10 days in January in Cameron Parish, the Black Heritage Festival, the Iowa Rabbit Festival, Westlake Family Fun & Food Festival, Cajun Music & Food Festival, and the Southwest Louisiana Christmas Lighting Festival.
For current schedules and more lodging ideas, visit the helpful team and explore the Lake Charles CVB online.
---
This story was accurate when it was published. Please be sure to confirm all rates and details directly with the companies in question, and stay up to date with current events to ensure a safe and successful trip.