Ready to plan the best family vacation ever? Start with our free guide America's Most Popular Family Vacations.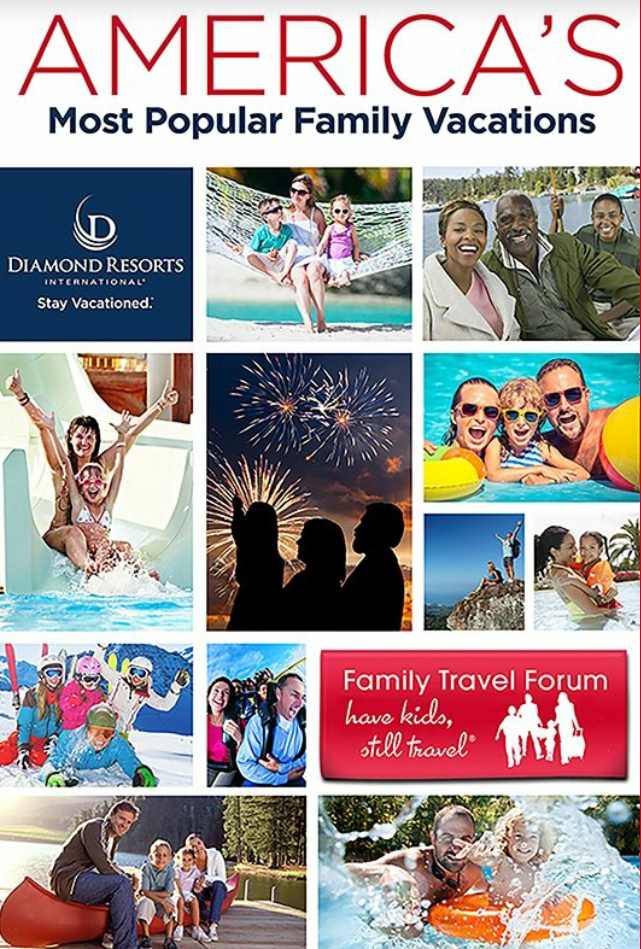 We promise this e-book, sponsored by Diamond Resorts International® and loaded with coupons, will help you plan a fun, action-packed getaway. Plan road trips to America's most authentic natural attractions, or a completely lazy and relaxing resort vacation. With more than 250 smart vacation ideas throughout all 50 states and Mexico, there's something here for everyone and every budget.
Download Your Free Copy of America's Most Popular Family Vacations
Select your e-reader — choose the PDF version if you don't have one — to access our essential, up-to-date guide right now. Your free download begins when you click one the links.
We hope you have a wonderful trip, and welcome your comments and suggestions for new destinations to include!
Safe there, safe home, and stay in touch!