Two-thirds of leisure travelers plan to take vacations this summer, according to AAA Travel, with good reason. Summer is the traditional time for families to reconnect. Parents and grandparents strive to recreate favorite childhood memories and make new ones together with the youngest generation.
Each year, we present 51 great summer vacation ideas in collaboration with our partners at TakingtheKids.com. We also invite teens to blog about their travel experiences in the 13th annual Teen Travel Writing Scholarship. And Eileen's Kid's Guide Series to major American cities and parks can help the kids plan your vacation with you.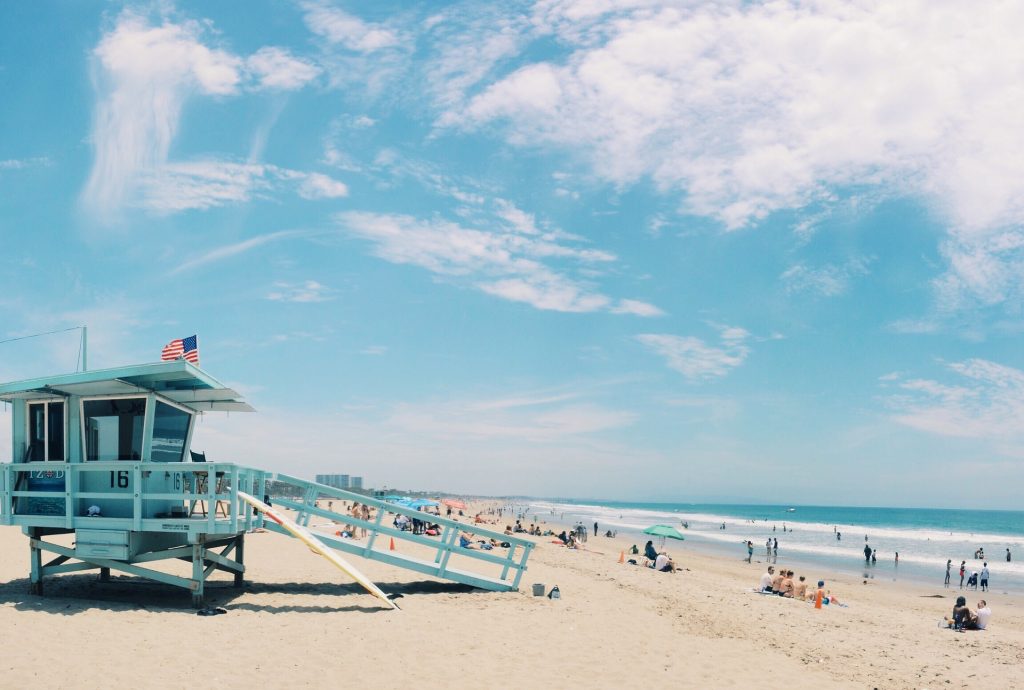 Before you go, make sure you are update on your travel insurance needs. When it's just you, and maybe a significant other, the odds of getting packed, on the plane and to your destination seem to be in your favor. Weather, karma and distracted baggage handlers seem less formidable during solo travel or even a couple's retreat. However, when you have a gaggle of travelers, including kids who play by their own rules and refuse to wash their hands, your vacation plans seem to be hanging by a thread. It only takes one illness or a single tantrum during an already tight layover to send your trip spiraling out of your control. The good news is that travel insurance can offer you some relief from travel plans gone awry.
You might want to download the free TravelSmart app from Allianz Travel. This simple-to-use tool makes it easier to take advantage of everything your travel insurance has to offer. From giving you the freedom to view your policy on the go, to making it more convenient to file a claim through the app, to providing international hospital locations and medical terms for first aid and medication in 18 languages, it will keep you safe and your trip on track.
1. ADVENTURES ON THE RIVER. The Wild & Scenic Rivers Act is in its 51st year. Take your family on a rafting adventure on Northern California's Lower Klamath River, Idaho's Salmon River or on the Green River through Desolation Canyon in Utah. Veteran outfitter, OARS offers one- to six-day professionally guided trips for families with kids as young as 4 years old. Trips include all rafting and camping equipment, gourmet meals, and no Wi-Fi or cell service for fewer distractions. Request your free copy of the 2019 O.A.R.S. Family Adventures Catalog today and if the dates don't work for you, use it to inspire a private adventure for your extended family or friends.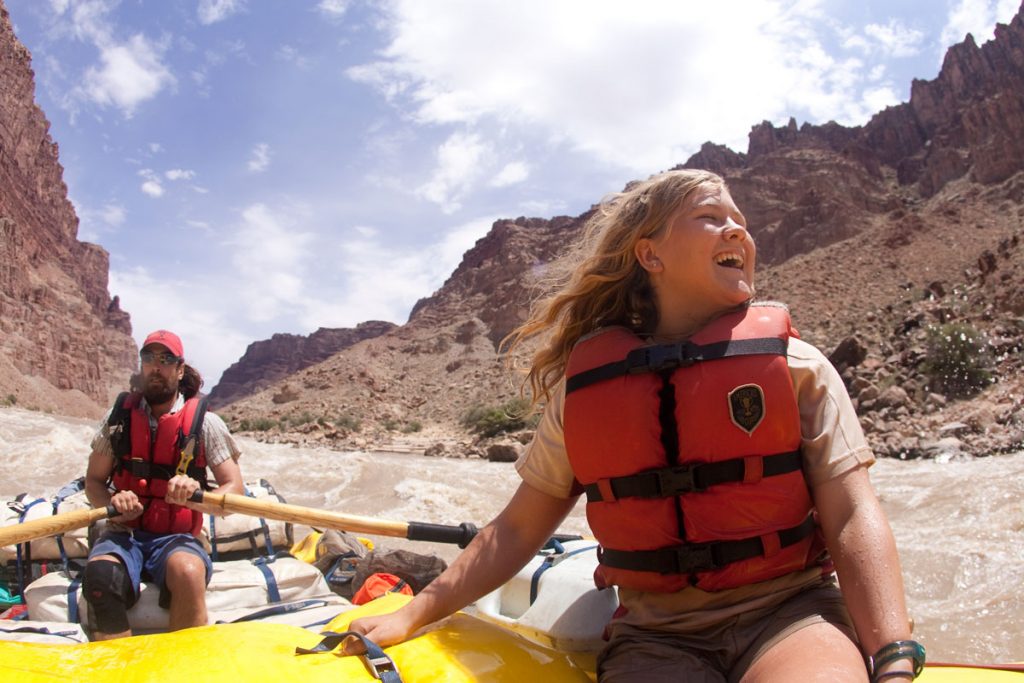 2. AGRITOURISM AND FARM STAYS. Well recognized in Europe, farm stays and farm vacations are gaining popularity as more farms offer overnight lodging, meals and a peek into the agricultural lifestyle. Our agritourism vacation guide provides information about places you can take your kids to see where their food comes from. Eggs are collected fresh from the hen house, carrots are pulled from the ground and berries from a bush. Check out other online directories of working farms and ranches across the U.S. and abroad.
3. ALASKA TOURING. Sail the Inside Passage on many large cruise lines, including Princess Cruises, which offers tons of activities for families plus round trip Los Angeles itineraries and more ships in Alaska than any other line. Guests are encouraged to engage with the environment – by meeting sled dog puppies brought on board, exploring the custom-designed wilderness treehouse at Mt. McKinley Princess Wilderness Lodge, or testing their Alaska knowledge against the lodge's resident naturalist. Princess has rolled out its new Camp Discovery Youth & Teen Centers developed in partnership with Discovery Channel fleet wide, and they'll be onGrand Princessin Alaska. So will McKinley the Moose, the line's new plush mascot joining Stanley the bear. Teens will appreciate Holland America Line's Discover Alaska's Whales: Juneau excursion, where they'll be among a small group of guests on a heated research vessel for an up-close viewing of humpback whales. Whale sightings are guaranteed, and you'll also likely see seals, porpoises and other marine animals. In addition, you can tour Alaska on a different kind of trip, whether you want to fish for Salmon in the Kenai River, stay at a rustic lodge, opt for an adventure cruise with daily kayak trips and hikes or even see Glacier Bay from a restored World War II Mine Sweeper.
4. AMERICAN HISTORY. One of the best places to learn about American history is Boston. The Freedom Trail and Boston National Historical Park are free educational destinations where you can plan ahead for tours; seeThe Kids Guide to Boston for other sightseeing ideas whether you're with little ones or college hunting teens. Philadelphia is another great city for history. Independence National Park is an expansive urban park that conserves Independence Hall (where the Declaration of Independence and the Constitution were debated) as well as the Liberty Bell, Betsy Ross' house and more; there are several free tours available on weekends.
5. ASPEN, COLORADO. 2019 is the 100th anniversary of the Bauhaus, a cultural modern arts movement that started in Germany. To celebrate the history of the Bauhaus in Aspen, there is a nine-month schedule of activities orchestrated by various organizations for Bauhaus 100: Aspen. There are events withAspen InstitutetoAnderson Ranch Arts Center to the Aspen Historical Society, Aspen Art Museum, and many others. Bauhaus 100: Aspen will also include events during the 2019 Aspen Ideas Festival. Bauhaus artist Herbert Bayer designed the Aspen Institute's campus which includes Bayer sculptures, landworks, tapestries, paintings, photography and more. In addition, other Bauhaus designers impacted modern Aspen. It's also the 70th anniversary of the famous Aspen Music Festival featuring 400 classical music events from June 27-Aug. 18. Families visiting Aspen should not miss the Aspen Center for Environmental Studies (ACES), which is celebrating 50 years of educating environmental responsibility in the Roaring Fork Valley. Here's what we wrote about ACES in 2013.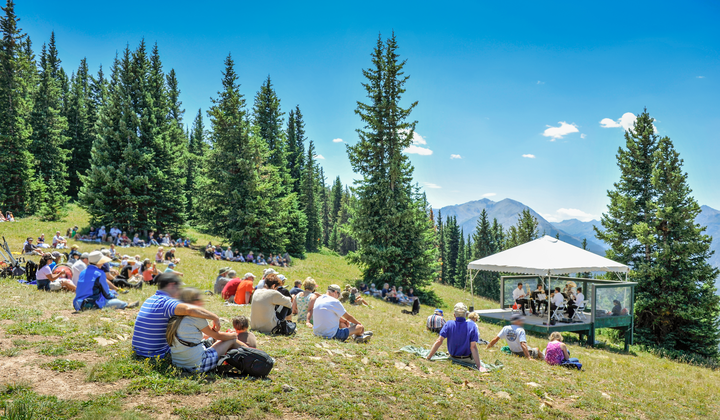 6. BEACH VACATIONS. South from Maine to Florida, East coast and regional families have plenty of beautiful beaches to visit. The weather is usually more predictable and the Atlantic Ocean is warmer the farther south you go. Without jumping straight to Florida, your family can find rentals at tranquil Bethany Beach in Delaware and deeper south in Virginia Beach, Virginia with its extensive and well-known boardwalk jammed with restaurants and shops. We recommend Myrtle Beach for older kids and active families. It has golf, amusement parks, shopping malls, the Grand Strand boardwalk and a variety of beachfront family resorts at all price points.
7. BLACK HISTORY & CULTURE 2019. Take the kids to the museums and historic sites around the country that are putting the civil rights struggle in context for 21st century youth. The National Museum of African American History and Culture in Washington, DC provides a valuable educational experience (see new visitation guidelines for 2019 that include a peak and off-peak season). Other destinations include the Brown v. Board of Education National Historic Site in Kansas; the Selma to Montgomery National Historic Trail, Birmingham Civil Rights and the Freedom Riders National Monuments, and Montgomery's new Legacy Museum and National Memorial for Peace and Justice commemorating slave history, all in Alabama; and the Mississippi Civil Rights Museum, the first state-funded civil rights museum, in Jackson, Mississippi. It has won high marks for honestly telling the story of the struggle for civil rights and the continuing efforts today. It offers interactive exhibits and stories from people who fought for civil rights in Mississippi.
8. CARIBBEAN. Caribbean islands are popular with families in the summer because rates are so much lower than in winter, and the beaches and cultural attractions are just as appealing. This summer, we're seeing a refreshed Bermuda, where activities range from beach to spelunking, marine exploration and dolphin encounters to electric cars. The posh Hamilton Princess will open the Prince & Princess Kid's Club from June 21-Aug. 31, 2019. Kids ages 4-10 can participate in fun activities and learn about Bermudian culture. Since a few islands are still recovering from the devastating 2017 hurricane season you'll find excellent values – like $228 per night suites at Princess Heights Hotel in St. Maarten — and restoration projects that the family can volunteer to work on together. Look for deals that include kids-free meals and activities. Consider Antigua, where Curtain Bluff is both upscale and kid-friendly. In addition, if your kids are pining to go to Atlantis in the Bahamas, consider staying at the newly renovated Comfort Suites next door where breakfast is free and you have access to all that Atlantis has to offer.
9. CITY LIGHTS. Even if you just have a long weekend, consider a city stay.Denver is a great bet for families with its vast amount of green space, the chance to watch the Rockies play right downtown and hands-on activities in every gallery of the Denver Art Museum. Leave your car at home and take the train that is reliable public transportation – you can even take the light-rail right from the airport to Union Station. Visit a museum or two, hike and try some good eats. Check local tourist offices and sites like Groupon and RetailMeNot for restaurant and activity coupons. Let each child plan a day of the itinerary. You will be amazed where they might lead you.
10. COLLEGE TOURING. Leave the little ones behind and opt for some one-on-one time with your high school junior or senior. Stay in a B&B near the campus you want to tour so you can collect some intel from locals. Try not to cram too many schools into one trip and check out resources like GoSeeCampus.com, a free website offering an online college trip planner for high school students and parents.
11. CRUISES: WARM AND COOL. Cruises are always good bets for families, whether the kids are preschoolers (organized activities), teens (all they can eat, a safe place to roam) or grandparents — plus you have more than 20 homeport cities that host the major cruise lines. This summer marks the launch of the Carnival Sunrise after a $200 million transformation, featuring all of the line's popular branded food, beverage and entertainment innovations, including WaterWorks and SportSquare. Additionally, Carnival Sunrise will boast updated staterooms including the redesign of two spacious Captain's Suites adjacent to the navigational bridge with floor-to-ceiling windows and extended balcony grand suites. Carnival Sunrise will follow a summer schedule from New York then shift to Fort Lauderdale for winter sailings beginning in October. Also new this summer – the Caribbean Princess emerges from drydock inJune, then cruises to the sun-drenched Caribbean.Onboard, the ReefFamily Splash Zone will debut offering a refined, playful and relaxing area for adults and kids alike to gather andenjoy the sun and watertogether.Holland American Line offers an array of choices in Europe. In Norway, Vision of the Fjords: Flåm By land or by sea, offers spectacular sights for the whole family, sailing through the UNESCO World Heritage Site Naeroyfjord. You'll marvel at epic mountainsides and waterfalls. On shore, an equally picturesque motor coach ride takes your family through one of Norway's longest tunnels to the remote settlement of Gudvangen.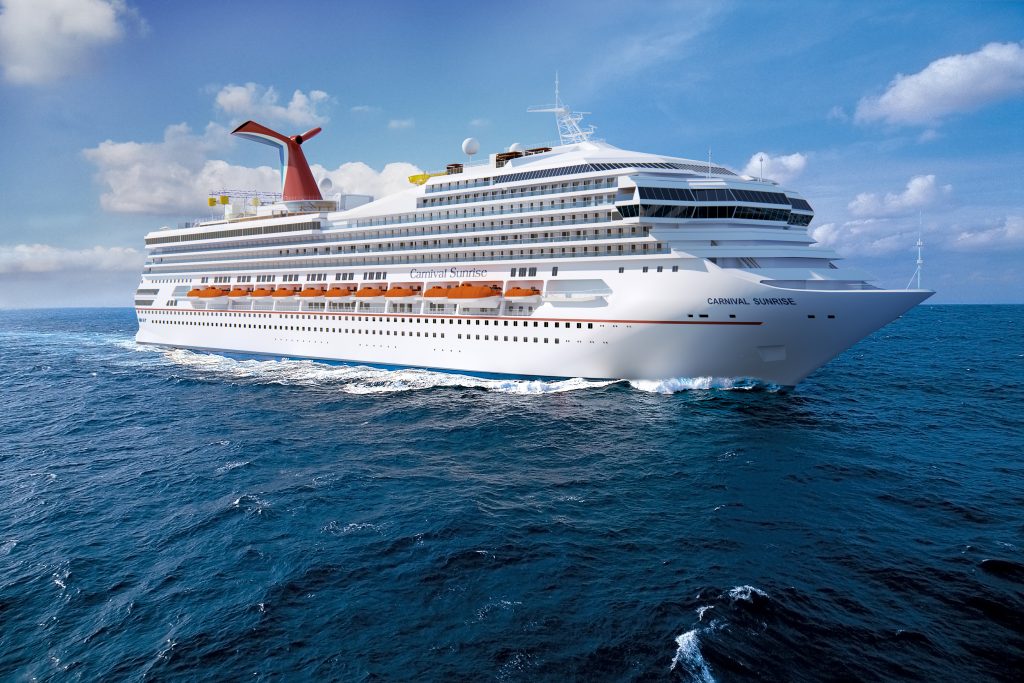 12. EUROPE'S LESSER-KNOWN GEMS. With destinations such as Barcelona, Amsterdam and Venice suffering from overtourism, this is the summer to go somewhere off the beaten path. Have you considered the beautiful Baltic Sea beaches ineastern Germany, which are much cheaper than France or Spain? CharmingWindsorin the English countryside is home to LEGOLAND, and is still hot after Harry and Megan's Royal Wedding (Windsor Castle has free family multimedia tours on weekends). Berlin is cheaper than Paris and Rome and is considered perhaps the hippest city in Europe.Edinburgh, Scotland is where J.K. Rowling wrote the first Harry Potter book, and you can see the sights that inspired her, as well as Edinburgh Castle.Waterparks are a fun option in Europe too; check out three of our favorite European waterparks for a mini-vacation during your cultural travels.
13. FAMILY FRIENDLY RIVER CRUISES. River cruising continues to grow in popularity, letting more guests experience more European destinations aboard the comfort of a floating hotel. For families, the formula seems right: All included amenities, visiting many cities without the need to pack and unpack each day, and variety of tours for all interests mean a worry-free vacation for parents. CroisiEurope welcomes families on board all cruises: Children under 2 travel free, under 10 at a reduced rate year round. Cabins for singles, doubles, triples, and quadruples mean every size family can be accommodated. And, in the summer, the "Family Club" offers even more value: Kids under 16 travel free in Spain, Portugal and Italy – and at reduced fares in Croatia – for all summer departures. Activities for families are built into the ship's schedule, so it's the perfect way to experience Europe. Here's a review of a recent CroiseEurope Duoro River cruise in Portugal.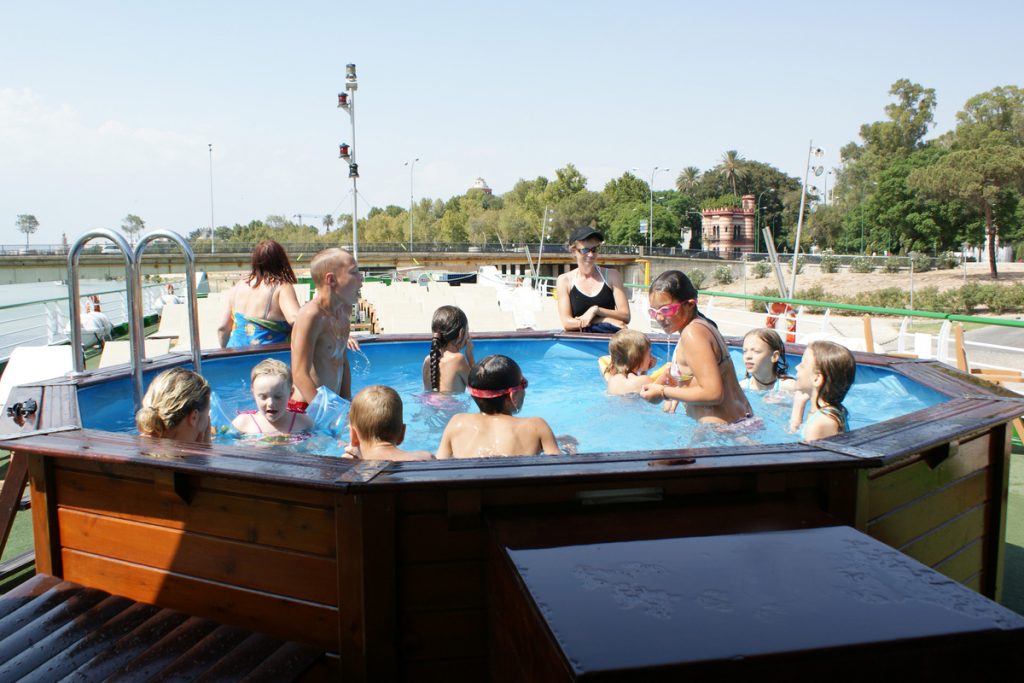 14. FOOD TOURS, COOKING CLASSES AND FARMERS MARKETS.Food tours are a great way to introduce kids to a new culture whether you are in Athens, San Francisco (try Wok Wiz Chinatown Walking Tours) or London. Whether you have a child that enjoys decorating sugar cookies or you are an adult trying to perfect your coq au vin, odds are there is also a local cooking class at your travel destination. Sites like Cozymeal.com pair local chefs with visitors who want to learn how to prepare dishes. For authentically Italian pizza, check out the family-friendly cooking tours in Italy by Cooking-Vacations and those in Paris with La Cuisine Paris. Here are five ways to make food a fun part of vacation.
15. FLORIDA. Many people are not aware of Florida's extensive park system that features natural wonders, camping facilities, historic museums and more. If you are looking for America's best beach, Clearwater, famous for its miles of white sand and luxurious, but well-priced family resorts, just won TripAdvisor's Best Beach Reader's Choice Award for the second consecutive year. This town is also home to Winter the Dolphin, who has inspired millions. Because she was rescued after an accident and has thrived with a prosthetic flipper, Winter draws visitors facing their own challenges to the Clearwater Aquarium.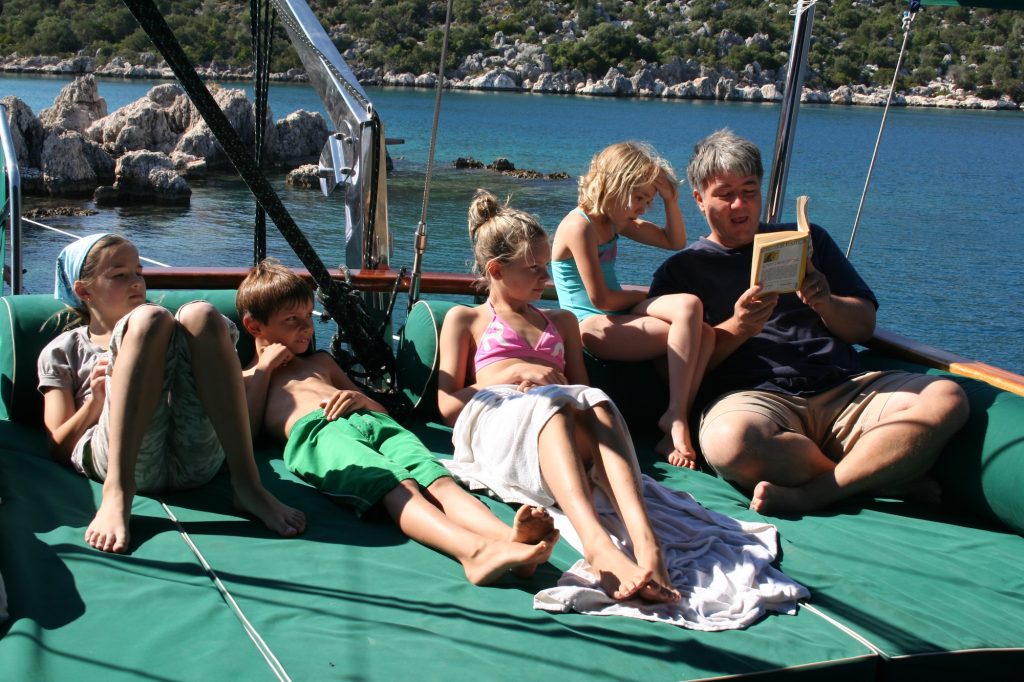 16. GREEK ISLANDS CRUISE AND ARCHAEOLOGICAL ADVENTURE. This is the year to visit Greece, where idyllic ports of call, farm- or sea-to-table cuisine and a world of mythology guarantee an unforgettable family adventure. One of our favorite trips is this cultural exploration of the eastern Aegean islands with award-winning Peter Sommer Travels: Cruising the Aegean: A Family Adventure. From July 27-August 3, 2019, your family will join this small group yacht cruise – 14 guests maximum ages 6 and up — led by two expert guides and your own captain, cook and two seamen. Cruise among the Dodecanese islands aboard Sunworld 9, a traditionally-styled Turkish gulet with eight elegant double and triple cabins. Sommer's yachts carry gear to snorkel, fish, canoe and, on the Sunworld 9, windsurf in the crystalline water, keeping passengers busy so those who want to relax can do so. On board you'll have Dr. Maria Girtzi, who has taught in Greece, Cyprus, the U.K. and Cornell University and Heinrich Hall, who studied at University College Dublin; these caring and enthusiastic experts engage all ages with mysteries of ancient Gods, tales of giants and monsters and amazing stories at archaeological sites. The eight-day, full-board cruise costs £2,895 (about US$3680) per person, double occupancy. Airfare is extra and in good news, low-cost carrier Norwegian Air is beginning JFK-Athens flights July 2. Alternatively, customize your own family tour experience with a private, tailor-made, expert-led archaeological and cultural tour curated in any of their six destinations, whether on land or by gulet. Custom gulet charters in Greece, Croatia, Italy or Turkey can be planned anytime between May and October.
17. HOUSEBOATING. Going house boating is a super laid-back vacation option for families. An average houseboat is similar to a Winnebago mounted on twin pontoons. Rentals range in length from 44 to 75 feet and the largest can sleep 12 people comfortably. You will feel like you are at home afloat. A good place to set sail is Lake Powell which starts in northern Arizona and extends into southern Utah. The natural beauty of Arizona's Glen Canyon National Recreation Area is breathtaking.
18. KIAWAH ISLAND FOR TENNIS & GOLF. The Kiawah Island Golf Resort in South Carolina has it all for family fun, but it is best known for being voted the #1tennis resort in the world at TennisResortsOnline.com. The Roy Barth Tennis Center, now run by his son, offers a weekly menu of programs for adults and juniors. In addition to golf and tennis at the resort, there are bike trails, kayaks, fishing and camp Kiawah that offers activities for kids. And it's an environmentally conscious destination that focuses on conservation.
19. MAINE. Whatever you want to do outdoors — hike, kayak, paddleboard, fish, bike — you can do it in Maine, as big as all the other New England states combined with over 5,000 miles of coastline, 6,000 lakes and ponds and of course, L.L. Bean in Freeport which is open 24/7. Take your foodies to Portland where you can cruise on Casco Bay. You'll find beaches, amusement parks, mini-golf and outlet malls on the southern coast and plenty of fishing villages mid-coast. Go out on a lobster boat or join a rustic, three-nightWindjammer cruise around the islands. Mount Desert Island is home to Bar Harbor and Acadia National Park. Check out Eileen's new Kid's Guide to Maine for more ideas.
20. MEDITERRANEAN CRUISES. Among the many ships at sea, Disney Cruise Line stands out for its new 2019 itineraries to seven new ports in Europe, including a first-ever round-trip cruise from Rome and first-time visits to destinations in France, Spain, Northern Ireland, Denmark and Sweden. Disney Cruise Line takes guests on a grand tour of Europe with visits to the Mediterranean in early summer and northern Europe in late summer. Plus, adventures continue into fall with sailings to Alaska, the Caribbean and the Bahamas, including new cruise lengths aboard the Disney Fantasy.
21. MEXICO. The country's Riviera Maya coast attracts history and archeology buffs to its ancient Mayan sites at Tulum and Coba, making the Kid Stays Free deal at the all-inclusive Iberostar Playa Paraiso Golf & Spa complex a good one. One child 12 and under can stay and play and dine free with two paying adults, on minimum three-night stays. Family rooms (one king bed and a guaranteed connecting double room) are styled with fun décor, kids' minibar and kids' room service menus. Have two kids under 13? Head to the 5-star, all-inclusive Iberostar Cozumel. Two kids stay free and play at the Cozumel resort, ideally located near a coral reef for snorkelers and divers. Expect a laid-back style with bungalow rooms that feature hammocks, natural landscaping and amenities that make it green-certified.
22. MONTREAL. Quebec's major city offers options to experience a new culture and country without going too far from home, and at great prices. The annual summer comedy festival is always a big draw, as is the International Festival de Jazz de Montreal, this year from June 27-July 6. Artists range from Seal to Boz Scaggs and there are lots of kids' activities, play areas and relaxing places for families to sit and watch. Plus, did we mention most concerts are free of charge? At La Ronde, a Six Flags amusement park in Montreal,Carnaval en Foliere-creates the festive atmosphere of the fairs and carnivals of yesterday. Try the three new rides: the Toubillon carousel, Petite Roue Ferris wheel, and Tour du Fou, a high-flying merry-go-round.
23. MUSEUMS CELEBRATE WOMEN'S ACHIEVEMENTS. Every family will probably visit at least one museum this summer, so let's show our kids the ways women have contributed and made a difference in our history. If you are visiting Cleveland, for example, tour the free International Women's Air & Space Museum at tiny Burke Lakefront Airport, where the stories of female aviators, astronauts and their stunning achievements inspire all. In New York's Hudson Valley, you can visit Eleanor Roosevelt's houseVal-Kil, the only National Historic Site dedicated to a first lady. The Georgia O'Keefe Museum in Santa Fe, New Mexico, showcases not only one of the most significant artists of the 20th century, but also offers insight into the way she used the world around her to inspire her work.
24. MULTIGENERATIONAL GRANDPARENT TRAVEL. Not-for-profit Road Scholar offers a collection of learning adventures exclusively for grandparents and grandkids. All of the details are taken care of — including activities, lectures, excursion, gratuities and more. Participants find peace of mind in knowing that the organization's study leaders have planned activities for both the kids and adults to enjoy. Grandparent travel – without parents along — is a growing trend. Whether it's an international experience or something closer to home, Road Scholar has many selections to fill this need. For those interested in STEM — the hot topic in education focusing on Science, Technology, Engineering and Math – there are options in Pennsylvania and Missouri or Vermont. Thousands of people will travel internationally with grandchildren this year also, to experience must-see destinations and new cultures together. Discover the magic of France, exotic Portugal, or experience summer in Greece. More about Road Scholar's multi-gen trips in this recent recent blog on multigenerational trips.
25. NATIONAL PARKS. Let's #FindYourPark this season and raise a Junior Ranger; the new Passport to Your National Parks Junior Ranger Edition features interactive content and the chance for kids to collect park stamps, getting them "canceled" at each visit. However, crowds can be frustrating for families, as Eileen discovered, searching unsuccessfully for a parking place at Rocky Mountain National Park trailheads. All the more reason to consider less visited parks, especially with younger kids who won't be able to handle a park's most epic hikes and experiences. For example, North Cascades National Park in Washington, which has more than 300 glaciers, gets just over 30,000 visitors a year. And if you are intrigued by Yellowstone's thermal features, consider Lassen Volcanic National Park in California with acres of bubbling mud pots and other hydrothermal sites, but with less than 600,000 visitors a year — as compared to Yellowstone's 3.6 million. Check out our Top 10 National Parks for Family Vacations and keep in mind that at all parks and monuments, park rangers provide special activities free of charge.
26. NAPA VALLEY. With active family adventures and even vineyards that welcome kids for juice tastings while parents sample local wines, Napa Valley is one of California's coolest family destinations. This year, Festival Napa Valley takes place July 12-21, celebrating food, wine, the arts, the 1969 Moon Landing and underserved youth and community members. Families will want to hear Festival Orchestra Napa perform John William's Academy Award-winning score to Star Wars: A New Hope while the iconic 1977 film is projected on a giant screen. Foodie teens will love Taste of Napa, which brings together over 70 local wineries, restaurants and top artisans to offer visitors delicious fare, Napa sunshine and live music. Catch four-time Grammy Award-winner Seal and Sheku Kanneh-Mason, who performed at the Royal Wedding of Prince Harry and Meghan Markle. There are many more entertainment highlights, including the Reserve Tasting Salon, a private spot offering tastings of some of Napa Valley's most sought after wines. Anyone need ideas for a college graduation present?
27. NEW MEXICO. Find a land of enchantment, mix of history and culture, along with some Route 66 nostalgia in the town of Gallup, near the Arizona border. You'll be surprised, as Family Travel Forum was, at the number of bargain things to do with kids in this friendly and very authentic town. East in Santa Fe, don't miss this year'sArts and Crafts Show benefitting Girls Inc. of Santa Fe where you can buy handmade items. It will take place on August 3-4, 2019. And, you and the kids can see historic adobe structures during a road trip tour with 11 scenic stops.
28. NEW YORK CITY. The Big Apple is tops on every family's wish list and it is easy to understand why — from Broadway shows to world-class museums, multiple neighborhoods to explore, Central Park, professional sports teams as well as delicious food and the outstanding 9/11 Memorial Museum (best with ages 10+). Midtown is booming too, with new attractions such as National Geographic's Ocean Odyssey, the world in miniature at Gulliver's Gate and the International Spy Museum. June marks the World Pride Festival (check out the schedule of family Pride events) and the 50th anniversary of Stonewall, seen as the birth of the LGBTQ movement. Eileen's The Kid's Guide to New York City has lots more ideas to keep the kids busy.
29. OHIO, ASTRONAUTS & APOLLO 11 MOON LANDING Commemorate the 50th anniversary of reaching the moon and that "one small step for man, one giant leap for mankind" taken by Ohio native Neil Armstong July 20, 1969. Head out of this world along Ohio's Space Heritage Trail, a fun and educational road trip, or sample our roundup of the top 50 ways to celebrate the Apollo 11 moon landing. Ohio's aviation history sites, the country and the world will highlight STEAM activities through 2019 to celebrate space exploration.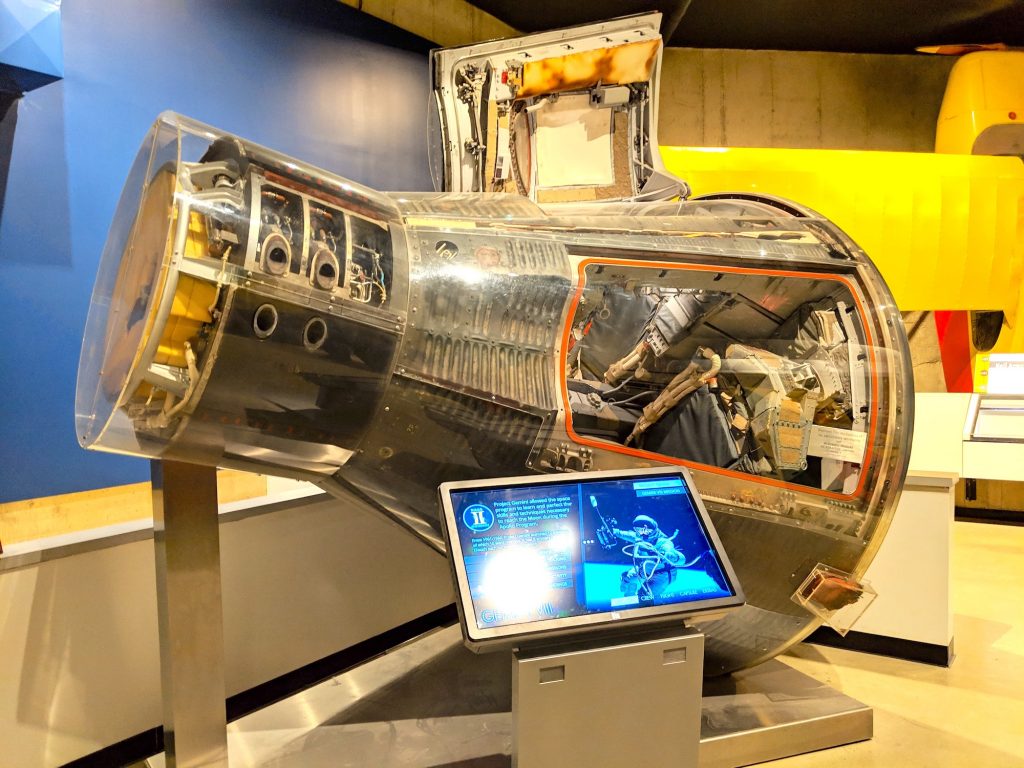 30. OREGON. Southern Oregon is a family vacation heaven only 7 hours north of San Francisco and 4 hours south of Portland by car. Among the main attractions are the Oregon Shakespeare Festivaland the popular Family Days that feature a play to share between an adult and a child (ages 6-17). The presentation includes a Prologue by the education staff and youth ages 6-17 get a 30 percent discount on tickets. Eugeneis a fun town for historic sightseeing, as these kids report. Other fun activities include a trip to Crater Lake National Park, where you can go whitewater rafting on the famous Rogue River, or the first-rate Oregon Coast Aquarium in Newport.
31. ORLANDO OPTIONS. If you can get away, May is thebest time to visit Orlando, before the waiting times and prices increase for summer. We're city fans because in addition to the theme parks, there's so much else to do: great outlet mall shopping, several small art museums, lots of fun dining experiences and sports events like the annual Veterans Wheelchair Games, July-August, when veterans compete in 19 sports including table tennis, weightlifting, archery, softball, bowling, track and field and more. Just an hour from Orlando is the Space Coast and the Kennedy Space Center, whose space camp, cool Mars exhibits, astronaut encounters and celebrations of the 50th anniversary of the moon landing allow everyone's imagination to take flight. Orlando boasts hundreds of hotels, with value ones in fun places likeDisney Springs — where you get theme park ambiance without having to buy park tickets – at just $89 per night until June 30, 2019.
32. PACIFIC COAST HIGHWAY, ROUTE 1. California's stunning coastal route has attracted road trippers for generations, but that shouldn't discourage you from making the famous Highway 1 PCH drive between Los Angeles and San Francisco(the most popular stretch). Start your days early to avoid traffic and be sure to plan fun stops along the way. One classic inn is the Hofsas House Hotel in Carmel-by-the-Sea, an ideal place to take a day off from driving to immerse yourself at the Monterey Bay Aquarium. Don't miss Hearst Castle. Near Los Angeles, Santa Monica's pier boasts rides and a carousel at Pacific Ocean Park. And heading farther south, you can visit surfing towns like Huntington Beach, commune with animals at the famous San Diego Zoo or SeaWorld, or visit the 15 major museums and entertainment venues at Balboa Park.
33. PENNSYLVANIA AND THE DUTCH COUNTRY. You can plan a simple road trip that combines Amish culture in Lancaster County, in the heart of Pennsylvania Dutch Country, with Hershey Park fun. Learn about a different culture when you visit the Amish Village interpretive attraction where kids can ask all the questions they want. And, anyone who likes chocolate will love Hershey Park with its roller coasters and free chocolate samples at Hershey's Chocolate World.
34. PORTUGAL. It's no wonder more families are discovering Portugal—there are great sights to see like the fairy tale Palace of Pena built on top of a mountain, beaches, great food (and wine). It's also affordable, safe, and everyone speaks English. Portugal is easier to reach with new non-stop service starting this June from Chicago, San Francisco and Washington, DC on TAP Air Portugal, which also makes it easy for you to stop for a few days in Portugal on your way elsewhere in Europe. Take a kid-centric (and kids free) river cruise on the Douro River with CroiseEurope. Stay at a Martinhal family hotel in Lisbon or elsewhere in Portugal that has been designed from the ground up for families — with supervised kids programming in Lisbon so parents can enjoy a night out guilt free.
35. ROAD TRIPS. Taking a road trip is a classic American family vacation. Even though there are challenges ("I have to go to the bathroom" and "He touched me!"), they seem to create sweet memories that families can re-live over the years. So, we have compiled our Top 10 Family Road Trips USA for your perusal plus 11 driving safety tips worth reading before you pull out of the driveway. And, if you take the Grand Canyon to Las Vegas trip, check out14 things to do in LV. They are all free, family-friendly and have nothing to do with gambling at a casino.
36. RANCHES, RODEOS, COWBOYS, COWGIRLS, DUDES! Engage your family this summer on the best outdoor vacation that you can imagine – a dude ranch vacation in the American west. From charming and rustic to high class luxury there are 100+ ranch destinations to match your family. Do you have a traditional family reunion, or maybe you are grandparents traveling with grandchildren? You'll see that everyone can discover the great outdoors on vacation where all the details are taken care of before arrival. Your vacation will be spent enjoying the western lifestyle. Adults are engaged with adventure activities and relaxing fun, while kids experience everything they've hoped for with horses. Make an easy decision and choose a dude ranch vacation for your family's next great adventure.
37. SAN ANTONIO, TEXAS. This is a city that boasts more than 300 days a year of sunshine. It is hot, dry and busy in the summer because of The Alamo, America's latest UNESCO World Heritage Site and Texas' most visited historic landmark. Your kids can learn about the famous 1836 battle and visit the beautiful 300-year-old former Spanish Mission turned fortress, along with one of the nearbyfamily or multimedia attractionsthat illuminate the story. The expanded Riverwalk, an entertaining riverfront promenade lined with cafes and biking paths, is the best place to go when you are not boating, touring SeaWorld, or visiting one of the nearby ranches or resorts.
38. SEATTLE AND SAN JUAN ISLANDS. Seattle is an excellent bet for family fun from the original Recreational Equipment, Inc. (REI) store to Tully's Coffee; to the world-class aquarium where you can learn all about Puget Sound sea life; and to Pike Place Market, the classic and colorful fish and produce market. Seattle is also synonymous with Microsoft, and the Museum of History and Industry may inspire your kids to put on their thinking caps to become innovators and entrepreneurs. From there, head offshore to the San Juan Islands for the chance to kayak and see Orcas in their home environment; there are several guided boat tours and charming little bed & breakfasts, inns and camp sites on the islands.
39. SKI COUNTRY SUMMERS An off season ski resort should be a bargain whether you head to Steamboat Springs in Colorado (weekly rodeos and free concerts); Park City, Utah (careen down an alpine coaster or the Olympic bobsled track) or hike through Montana's Big Sky or Oregon's Mt. Hood region, among many other almost-four-season resorts. The good news is that lodging is a lot cheaper in summer at snow resorts and you don't need a pricey lift ticket to hike or bike. It likely won't be as hard to get into restaurants either. Here's an account of Eileen's Mother/Daughter summer visit to Snowmass.
40. SPECIAL CHALLENGES AND DISABILITIES. There are more summer vacation options than ever if your child or other family member faces special challenges and new resources for assisting those on the spectrum. Contact the National Center for the Disabled in Winter Park, Colorado to schedule several different outdoors family programs for children with disabilities. Even theme parks are providing mobility devices, visual and hearing tools, special maps and allergen-free diets for their visitors now. Local autism groups such as the Champion Autism Network have trained staff at Myrtle Beach businesses and hotels to become autism-friendly.
41. STAR WARS COMES TO DISNEY PARKS. Star Wars: Galaxy's Edge opened May 31 at the Disneyland Resort in Southern California and will debut August 29 at Disney's Hollywood Studios in Florida, as the largest single-land expansion ever at the Disneyland Resort. In this epic new land, guests will live their own adventure in a galaxy far, far away and explore Black Spire Outpost. Once a busy crossroads, this spaceport on the planet Batuu is now home to those who prefer to stay out of the mainstream, including smugglers, rogue traders and exotic creatures traveling between the frontier and uncharted space. Guests will take the controls in one of three unique and critical roles aboard Millennium Falcon: Smugglers Run. Some will be pilots, some gunners and some flight engineers, creating multiple ways for guests to experience the attraction. These incredible new experiences, paired with the land's interactive components and optional integration with the Play Disney Parks app, will invite guests to become galactic travelers and live their own Star Wars adventures in Star Wars: Galaxy's Edge. Read our review of this great new attraction, Star Wars: Galaxy's Edge at Disneyland.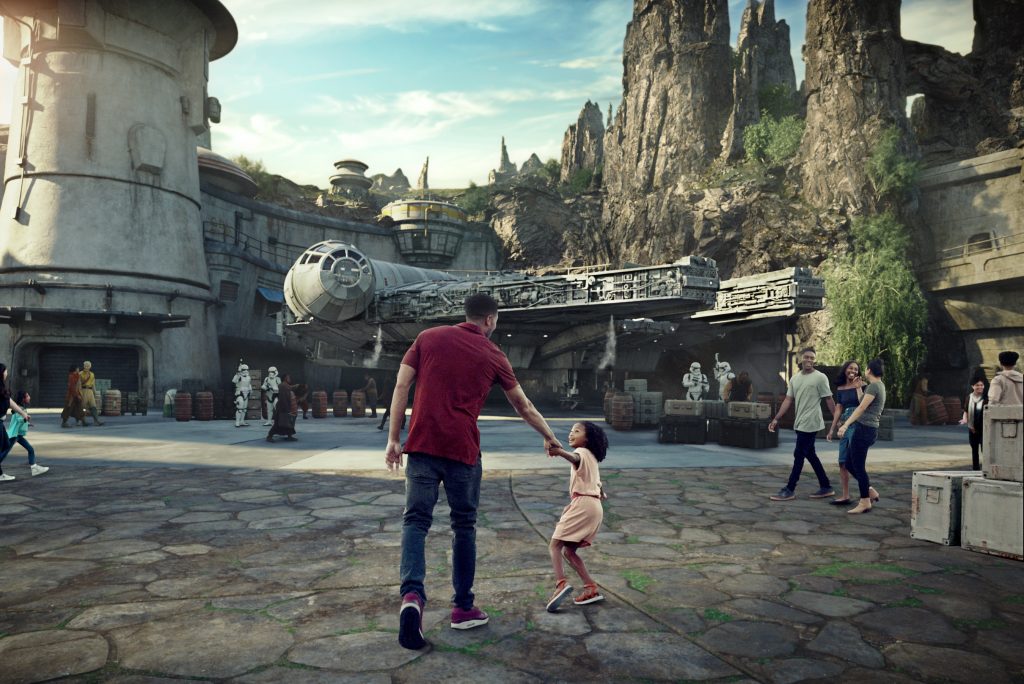 42. STOWE, VERMONT. Picture-perfect, small town New England, that's Stowe; and it even has deluxe lodging at theTopnotch Resort and Spa. You can go shopping at boutiques, crafts places and markets, and dine at restaurants and pubs along scenic Mountain Road. Stowe is delightful because it has fun things to do such as the Ben & Jerry's Ice Cream Factory tours and tastings and mountain biking on the scenic Stowe Recreation Path. You can also be adventurous by trying the zip lines or an Alpine slide in the region.
43. SURFING AT THE SOURCE: HAWAII. Blame surfing's surging popularity on Jan & Dean's "Surf City," the 1963 beach anthem that led Huntington Beach, California to name itself after the song or on the many other hits of the Beach Boys. The world actually fell in love with surfing through Duke Paoa Kahanamoku, a Honolulu native who became an Olympic medalist in swimming in 1912. By the time he died in 1968, the Duke – Hawaii's Official Ambassador of Aloha — had won eight Olympic medals, appeared in 28 Hollywood movies, and rode a monster wave in Waikiki for 1¼ miles – the longest ever recorded. Today, even beginners can experience the thrill of surfing at top Hawaii luxury resorts like Aulani, a Disney Resort & Spa in Oahu, where families are engaged in Hawaii's native culture and, of course, surfing lessons. Rooms sleeping four begin at $494 per night.
44. THEME PARKS. What's new this summer are an awesome array of innovative rides using cutting-edge technology, rides that the whole family can enjoy together, and an increase in water-based attractions. The IAAPA (2019) recently released its annual preview of new rides and attractions. A notable attraction isHang Timeat Knott's Berry Farm in Buena Park, California — the West Coast's first dive coaster opened in June last year. Not far away at Universal Studios Hollywood is the very busy, fun for all ages Harry Potter Land modeled after the Orlando park. There's an adorable new DUPLO*Playtown for ages 5 and under, plus a new Castle Hotel in LEGOLAND California. The news at Universal Orlando is the Fast & Furious Supercharged immersive experience, but even better for those traveling with little ones, the new Virtual Line system. Guests can select a time to ride via an app or at park kiosks, and then enjoy other experiences throughout the park until it's their ride time. At SeaWorld Orlando, where Florida preschoolers visit free this summer, learn about the animal rescue experts who have helped more than 31,000 animals in need. LEGOLAND Florida has the Great LEGO Race, a virtual reality roller coaster – a ride inside a LEGO race. Higher on the excitement scale: Time Traveler roller coaster at Silver Dollar City in Branson, Missouri is the world's fastest, steepest and tallest spinning roller coaster and features a 10-story, 90-degree vertical drop and three inversions.
45. TRAIN TRAVEL. Make memories and save money when you take the kids on a rail journey they will never forget. And, did you know that most long distance trains feature volunteer guides who answer questions about the natural and cultural heritage sites passing by? They can experience the wonder of the train, while you enjoy a trip without baggage fees or traffic jams. Children ages 2-12 are eligible to receive a 50 percent discount on the lowest available adult rail fare on most Amtrak trains, one with each fare-paying adult. Infants under age 2 ride free. Another good deal: Amtrak offers 50 percent discounts for kids 2-12 and 15 percent off for students ages 13-25 who book three days ahead on Amtrak.com.
46. VACATION RENTALS. While plenty of hotels and resorts offer services and amenities your family is certain to love, there are other options to consider.Just do a little research online to find vacation lodging, especially for families traveling with friends or multigenerational groups. Many timeshare properties will rent condo-like units on a nightly basis if they're not full. And, the five top reasons families favor Airbnb vacations are listed here.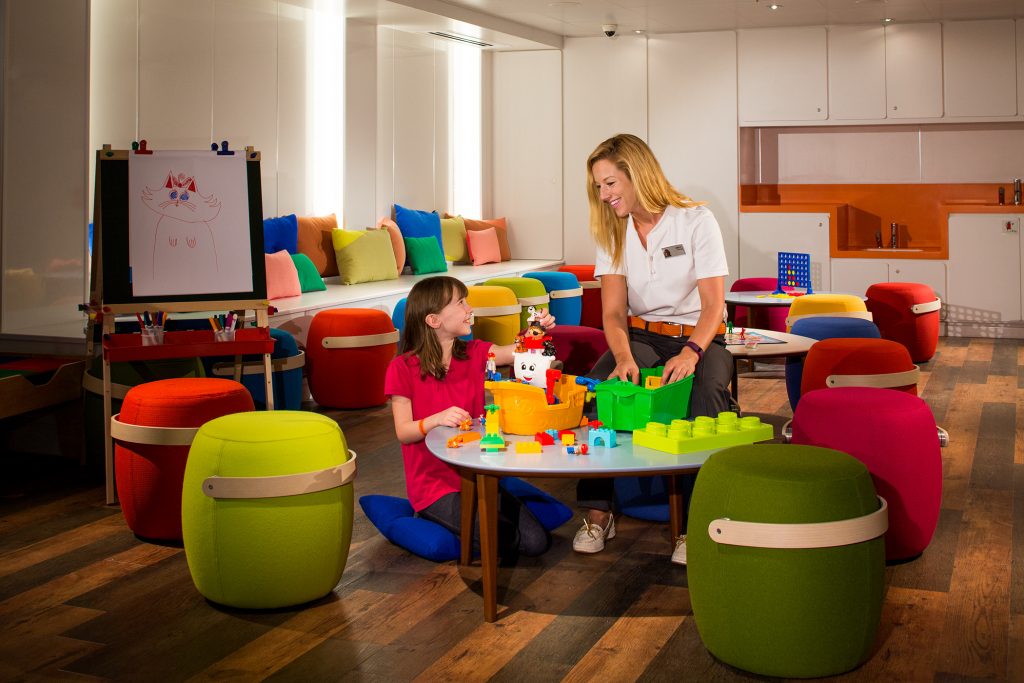 47. VOLUNTEER OPPORTUNITIES. Whether you go with a church or school group, a tour led by non-profits or on your own, there are many ways to give back to local communities. Parents and teens with at least one week off participate insummer volunteer programs– often organized by NGOs (non-governmental organizations) in the community — that range from environmental fieldwork to house building or reading with children.Together for Good lists over 120 opportunities to help in the US, Mexico, Central America and the Caribbean whether you have one half day ashore on a cruise or spare time on a resort vacation.
48. WASHINGTON, DC There is something going on almost every week in the Nation's Capital. You can take a trolley tour through the old town to see all the magnificent monuments and visit the Smithsonian's 19 branches at no charge. Younger kids will enjoy the National Zoo (go early, it's hot in DC) and the many free monuments to explore. The whole family will love the Smithsonian Folklife Festival that will run from June 29–30, 2019 and will focus on the social power of music.
49. WISCONSIN DELLS & WATERPARKS An overnight getaway at an indoor waterpark hotel tops our list of staycation ideas, because you're guaranteed fun no matter the weather. At most hotels these days, families will find a water play area – even small slides do a great job keeping kids busy and you nearby, so that everyone's safe by the pool. Wisconsin Dells reigns as the queen of indoor and outdoor water park resorts, where hotel rooms adjoin innovative water play zones with attentive lifeguards, pools, thrilling slides, tube rides, climbing areas with a dump bucket for little ones plus dry activities.
50. WOODSTOCK AND THE CATSKILLS. Look 2 hours' north of New York City and 50 years back in time to Woodstock, the music festival that made a generation legendary with its mud, music and babies born in the crowd. Celebrate the 50th anniversary with the Sullivan Catskills region and string beads, camp outdoors and buy tie-dye souvenirs all summer. From August 15-18, music lovers will head to the concert's original site, where Bethel Woods Center for the Arts will host an outdoor screening of "Woodstock" in addition to a special schedule of performances from legendary musicians including Ringo Starr, Arlo Guthrie and Santana. August 16-18, the concert's anniversary, marks Woodstock 50 at Watkins Glen International, where co-founder of the original show Michael Lang presents Jay-Z, Miley Cyrus, Sturgill Simpson, The Killers and original Woodstock performers like David Crosby, John Fogerty, Country Joe McDonald and Melanie. And of course, Woodstock –- the town that wouldn't allow that concert 50 years ago – has never stopped welcoming families to enjoy its hippie vibe.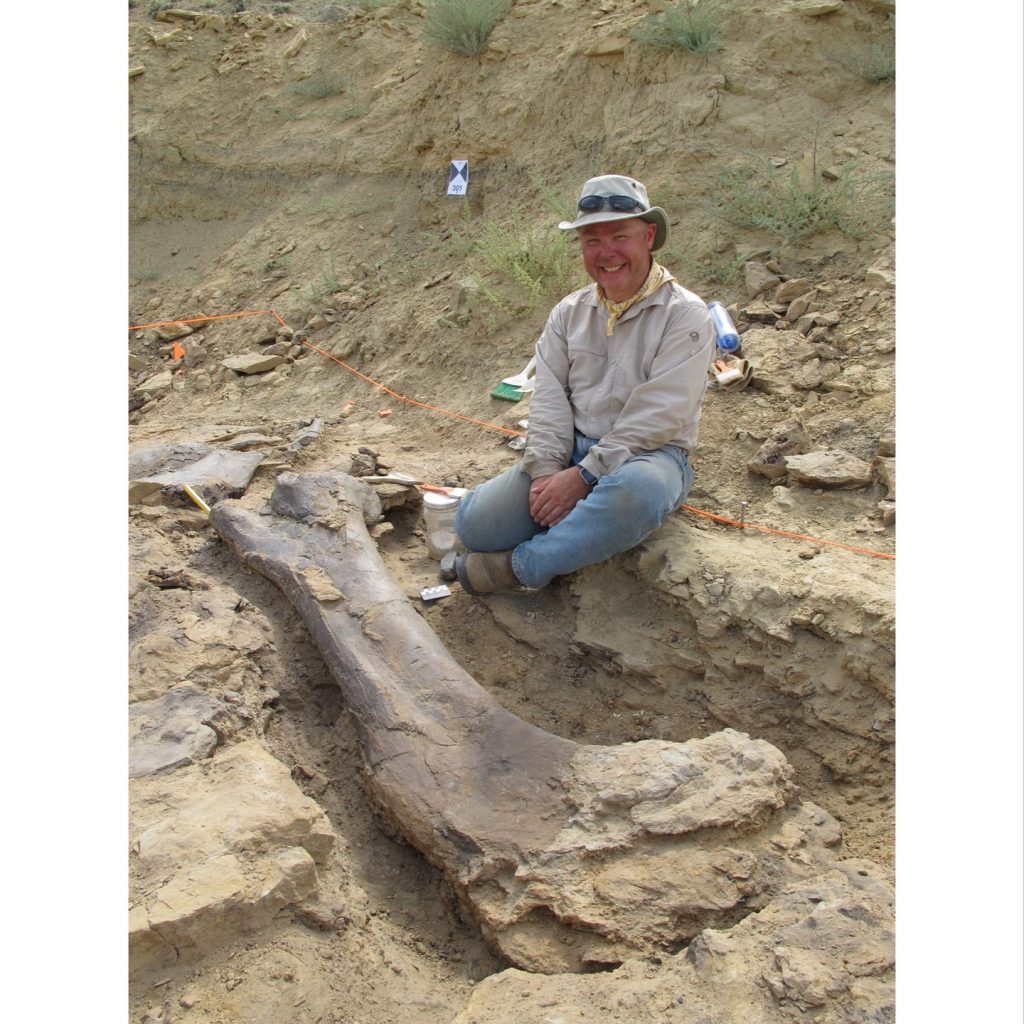 51. WYOMING'S MISSION JURASSIC DINOSAUR DIG. This June, join scientists on a fun family dinosaur dig in the Jurassic Mile site near Cody, Wyoming. The Children's Museum of Indianapolis, largest in the world, is leading the charge into prehistory at the Morrison Formation, a rare confluence of Jurassic Period fossil bones, trackways and fossilized plants. They're welcoming families to observe the team recovering specimens – more than 600 have been found in the 640-acre zone over two years — some of which will be the basis for an expansion of the museum's already impressive Dinosphere section. Partners in what's dubbed "Mission Jurassic" include Professor Phil Manning and Dr. Victoria Egerton of the University of Manchester (Manchester, UK), with experts from The Natural History Museum (London, UK) and the Naturalis Biodiversity Center (Leiden, Netherlands.) If you're in Indianapolis, no matter your age, be sure to experience the exhibits, sports facilities and learning environments at the museum.
Is there a 52nd idea you want to share with us? Please do so in the Comments Field.
Wherever you see ads or images within this special www.FamilyTravelConsulting.com travel section, the advertising and custom content has been brought to you by our sponsors. All other content and opinions are based upon the authors' actual travel experience and knowledge.
Dear Reader: This page may contain affiliate links which may earn a commission if you click through and make a purchase. Our independent journalism is not influenced by any advertiser or commercial initiative unless it is clearly marked as sponsored content. As travel products change, please be sure to reconfirm all details and stay up to date with current events to ensure a safe and successful trip.
---