With museums, theatre and outdoor fun galore, Chicago is a happening destination packed with family attractions for travelers of all ages. Even during the pandemic, things are buzzing safely and with distance. You can also plan a visit at any time of year — it's never too windy in our book. So even if the Obamas showed you all of their favorite Chicago haunts, read on and you may learn about a few more attractions from us. And don't forget that discount ticket booklet; you can save 49% on Chicago's best attractions with CityPASS, and drop the savings while shopping on Miracle Mile. For more general information, contact Choose Chicago Tourism.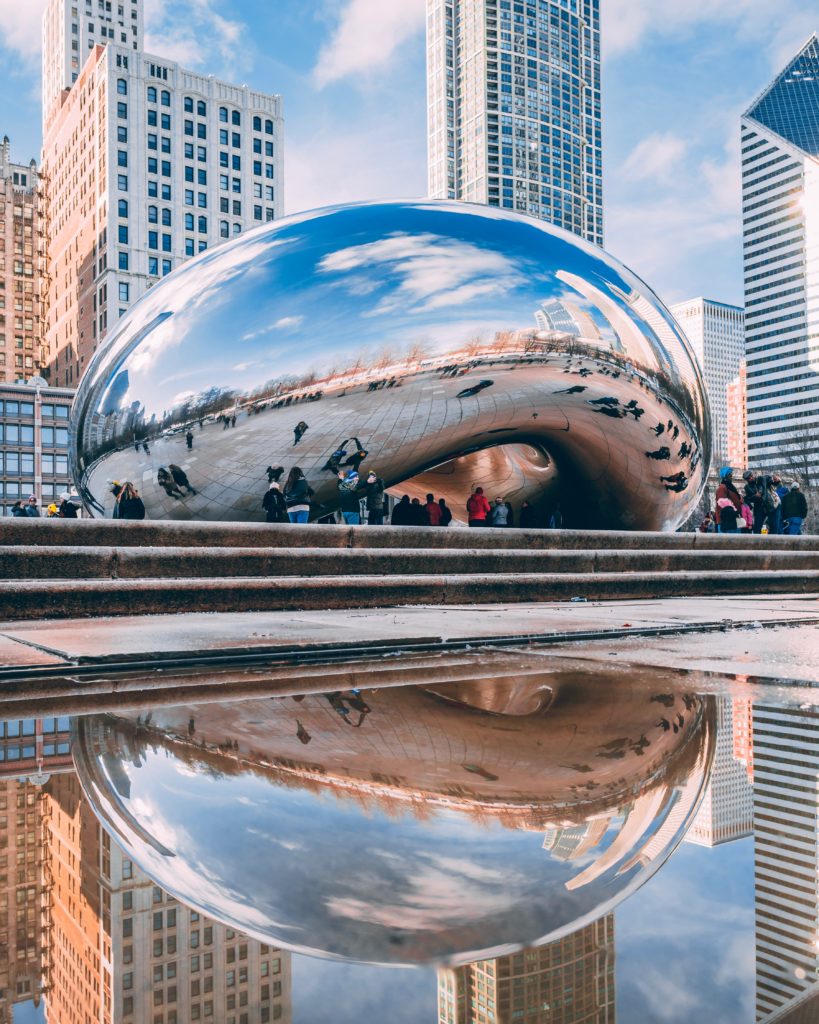 Great Fun for the Kids
(Toddler to Age 8)
Model Railroad Garden at Chicago Botanic Garden
1000 Lake Cook Road
Glencoe, IL 60022
847/835-5440
This summer-only display is irresistible, because the "Landmarks of America" exhibition has 18 garden-scale trains traveling on 17 tracks, over 26 bridges, and past 50 miniature landmarks. Come see the Southern Pacific Daylight, the Chicago Northwestern Commuter (known as a fallen flag line), the Union Pacific and every child's favorite, Thomas the Tank Engine.
Chicago Children's Museum
700 East Grand Avenue at North Navy Pier
Chicago, IL 60611
312/527-1000
Take the kids to this museum and you can all explore. There are a great number of exhibits catering to preschoolers, such as the Waterways playroom and the BIG Backyard (an urban garden with giant insects and interactive flowers). The Dinosaur Expedition is modeled after the 1997 Saharan expedition and features an authentic excavation pit. KidsTown is great for young tots while the Tinkering Lab and Unboxed (which invites kids to create with cardboard) are for slightly older kids. This museum also has permanent exhibits on science, art, and bathrooms filled with facts about local inventions, such as roller skates, the zipper, and Cracker Jacks. If you are in town on Thursdays make sure to take advantage of Free Family Night for all, and on the First Sunday of each month, kids play and explore for free.
Lincoln Park Zoo
2001 North Cannon Drive
Chicago, IL 60614
312/742-2000
A welcome respite from bustling downtown, the nation's oldest zoo rests on 35 acres of parkland in the heart of the city. Besides an animal collection that's a real treat in nice weather, there is the Lincoln Pritzker Children's Zoo featuring a Walk in the Woods exhibit recreating the woodlands of North America with native creatures, such as the River Otter and American Beaver. With one of the largest zoo-based Conservation and Science Centers, many exhibits encourage visitors to learn by not only viewing, but by participating. In the Farm-in-the-Zoo, for instance, you can feed and milk the cows, as well as watch the daily milking demonstrations. There is also a farmhouse kitchen where guests can learn where food comes from. Did we mention that admission is always free?
Lifeline Theatre
6912 North Glenwood Avenue
Chicago, IL 60626
773/761-4477
Besides the MainStage, The KidSeries are special-for-children productions including a regular schedule of new productions, classic tales or musicals based on children's books, ranging from "Lyle Lyle Crocodile" to "The Mystery of Priate Ghost" and "The Emperor's New Threads."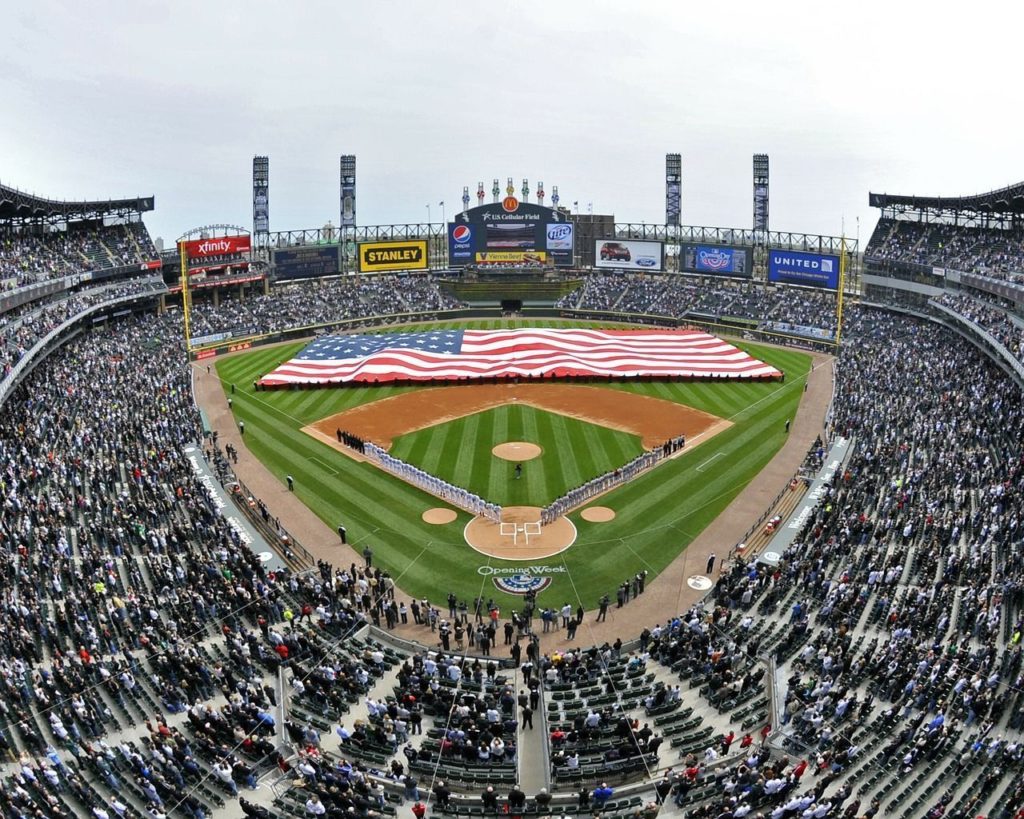 Fun for Older Children
(Up to Age 18)
Make a bee-line for Museum Campus, a pedestrian-friendly area which is home to the following three renowned museums:
Field Museum of Natural History
1400 South Lake Shore Drive (at Roosevelt Road)
Chicago, IL 60605
312/922-9410
This world-class museum has hands-on exhibits to help kids discover the ancient worlds of dinosaurs (Sue, the largest T-Rex skeleton ever found, is out for restoration until spring 2019) as well as Egyptian mummies, and extinct civilizations. Your family will learn about the power of volcanoes, the habitats of exotic mammals, and different types of birds. Special Family Adventure Tours can be picked up at the Inforamation Desk or downloaded from their web site.There's so much to see here — don't try to do it all in one day.
John G. Shedd Aquarium
1200 South Lake Shore Drive
Chicago, IL 60605
312/939-2438
Home to over 32,500 animals, Shedd is the world's largest indoor aquarium. The Oceanarium recreates a Pacific Northwest coastal habitat for Beluga whales, dolphins, sea otters and harbor seals, all seen through underwater viewing windows. In the main aquarium, habitats from all over the globe are represented. Take your time in the Amazon Rising exhibit and admire nine 3-D sculptural artworks made from beach waste and recycled materials chosen by WashedAshore.org — kids can pause and get their "Sculpture Passport" stamped at each one. The Shedd is much more than fish swimming behind glass; the museum's exhibits range from dioramas of preserved animals to multimedia presentations, live encounters at touch tanks, exhibits of natural history and marine life, and periodic "Sleep with the Fishes" overnights for families.
Adler Planetarium and Astronomy Museum
1300 South Lake Shore Drive
Chicago, IL 60605-2403
312/922-7827
When the Adler reopens with safety protocols in place, you'll once again journey into space through display galleries. Our favorite? Look for the astronaut potty. Take in some of the nine different shows in the planetarium. "One World, One Sky: Big Bird's Adventure" is, as you can imagine, a universal hit with the Pre-K crowd. Don't miss the telescope out back; docents are there to explain just how much you can see in broad daylight.
Museum of Science + Industry
5700 Lake Shore Drive at 57th Street
Chicago, IL 60637-1414
773/684-1414
A thorough look at how things work, with over 25 exhibits designed for hands-on interaction. Our favorites are the coal mine tour which make you feel as if you are 600-feet below the surface, the chick hatchery where you can actually watch chicks hatch and hop around, and a genetics exhibit explaining the mysteries of DNA and a number of genetically modified creatures (nothing grotesque). The Great Train Story includes interactive exhibits and realistic terrain with trains, structures, bridges and skylines that help visitors explore rail operations on a trip from Chicago to Seattle. The remarkable YOU! the Experience permanent installation allows families to explore all aspects of the body in depth by using state-of-the-art multi-media. Plan on catching some of the fascinating traveling shows as well.
Frank Lloyd Wright Preservation Trust and Oak Park Tours
951 Chicago Avenue
Oak Park, IL 60302
312/994-4000
If there's a budding architect in your family, don't miss the birthplace of Prairie Style architecture at sites in and near Chicago. First, tour the Frank Lloyd Wright Home and Studio in nearby Oak Park. This was Wright's architectural laboratory from 1898 to 1909, where he lived, worked and designed more than 150 buildings. The Trust's Oak Park Tour is for architecture buffs who want to combine fresh air with their house tour. Given only between April and October on fair weather days, the bike tours cover about 4 miles of pretty Oak Park in two hours, stopping outside several homes. Now worth several million dollars each, the homes were built by affluent and forward-thinking Chicagoans between 1893 and the Great Depression, becoming the world's greatest showcase of Wright's work. Back in town, the 1909 Frederick C. Robie House, located on the campus of the University of Chicago, and described by Wright as "the cornerstone of modern architecture," is open limited hours for touring.
Need a discount rental car on your next family vacation to explore beyond Chicago? Massive Savings at RentalCars.com.
Fun for the Whole Family
Touring Chicago by Boat and Land
Visit the city between April and November, and you'll be able to appreciate the stunning skyline from down below, on cruises along the Chicago River. Volunteer guides narrate the 90-minute Chicago Architecture Foundation cruises run by the family-owned First Lady Cruise Company. They depart several times daily from Riverwalk just below the Michigan Avenue Bridge. Unlike competitors' more general interest cruises, knowledgeable guides talk in depth about architects, building styles and engineering accomplishments which will enthrall the Bob-the-Builders in the family and possibly bore others. Another boating option is the Chicago's Mercury Canine Cruise, a pooch-oriented, water-borne look — with your pet – -at the city's dog parks, favorite runs, pet stores and more. Be sure to pick up a free River Cruise Map & Guide brochure to use as you sightsee around the city.
Land tours include a D-I-Y tour on one of the city bikes, or a guided bike tours offered by rental companies at various locations in the parks and on the waterfront. Magic Carpet Glide Segway Tours, urban touring on brilliant, two-wheeled personal mobility devices, provide a novel and fun way to see a city, especially for folks with walking limitations. Children must be at least 12. Frank Lloyd Wright fans need to head out of the city to the suburb of Oak Park (accessible by train) for a guided bike or walking tour of his many early works. A real treat.
360 Chicago
875 North Michigan Avenue
Chicago, IL 60611
312/751-3680, 888/875-VIEW
One of most stunning urban views around, particularly at night, 360 Chicago is the Observatory of John Hancock Center. Telescopes enable you to see Illinois, Indiana, Michigan and Wisconsin on a clear day. For an extra thrill from 1,000 feet above the ground, get tickets to Tilt, an 8-person attraction in a glass alcove that extends out from the building facade and tilts down, so you can 'float' over the view.
The Art Institute of Chicago
111 South Michigan Avenue
Chicago, IL 60603
312/443-3600
The huge, influential collection dating back to 3000 B.C., plus its special blockbuster shows, make this a worthwhile stop on almost any visit. The museum houses 5,000 paintings and 4,000 sculptures from America, Europe, Africa and Asia, plus photography, prints and drawings, textiles and exhibits on architecture and design. Younger kids will ogle the Thorne Miniature Rooms (68 model rooms with impeccable tiny reproductions), the collection of Arms and Armor, and the Picture Book Gallery which presents original art from children's literature. The add-on modern wing has made this museum more comprehensive and given visitors a reason to return a second day. Be sure to enquire about the Touch Gallery, designed for the blind, plus family activities running daily in the Family Center on the ground floor.
Navy Pier
600 East Grand Avenue
Chicago, IL 60611
312/595-PIER, 800/595-PIER
Recently celebrating its 100th anniversary as a shipping and recreational facility, Navy Pier has undergone renovations and reimaginings. With the addition of the chic Sable Hotel, it's transitioning to a new role. Located on Lake Michigan, the "pier" encompasses more than 50 acres of parks, gardens, shops, restaurants, the fabulous Children's Museum (described above), and the 150-foot-high Ferris wheel, together welcoming 9 million visitors a year. Stop by for a special event, to see a performance, visit the food court, enjoy the breezes off Lake Michigan, use your phone for an audio "chat" with a bronze celebrity statue seated outside, or study the many environmental provisions that are transforming the shoreline. The Polk Bros Park, with its outdoor water play fountains, is a treat for all ages.
Loop "The Loop" Elevated Trains
312/922-3432
Since November of 1897, trains on the Inner Loop have been transporting both Chicagoans and tourists on elevated tracks above Wabash, Van Buren, Wells and Lake Streets. You can always board an elevated train on your own, but we like the Chicago Architecture Foundation's tours. Downtown by "L" and Chicago's South Side by "L" provide commentary on the architectural treasures seen en route, as well as a brief history of this public transportation marvel.
Grant Park
331 East Randolph Street
Chicago, IL 60601
312/742-7648
Another enticing way to take a breather in the busy city, this expansive green space, the principal downtown park, contains tennis courts and softball fields. The dramatic Buckingham Fountain is worth a look. Large-scale public events, such as the summer Blues Festival, occasionally bring the bustle into the park. The north side of Grant Park expands into the pretty, contemporary Millenium Park, complete with an ice rink, a theater, an outdoor music pavilion and Anish Kapoor's signature "Cloudgate," a silver sculpture fondly known as "The Bean". A footbridge designed by Frank Gehry connects the two parks.
Add some swank to your next vacation in Chicago by saving on luxury hotel offers at Travelocity.com
Sky Deck at The Willis Tower
233 South Wacker Drive
Chicago, IL 60606
312/875-9447
At 110 floors, 1,450 feet high, the Willis Tower (formerly the Sears Building) is the tallest building in the Western hemisphere. Its observation deck allows families the chance to see the best of Chicago from all angles. On a clear day, the Sky Deck, at 1,353-feet-high offers a view 40-50 miles away, which means Michigan, Wisconsin, Indiana and Illinois are all visible as long as you walk around the deck. The Sky Deck tour includes a scavenger hunt for kids in which they can use binoculars and try to locate different sites in the Chicago area. The Ledge is a plexiglas box jutting four feet out from the building, in which you can stand and look straight down a quarter-mile above the pavement. There are three of these and they're wildly popular for photo-ops but only if you dare…
Tour Wrigley Field, Home of the Chicago Cubs
1060 West Addison
Chicago, IL 60613
800-THE-CUBS
The Wrigley Field Tour is a fun, two-hour love affair with the Chicago Cubs baseball team, who won the World Series for the first time in 107 years in 2016. (Chicagoans actually don't think it counted because the winning game was an away one, not played at Wrigley Field.) There's much more to learn here, hundreds of portraits of baseball greats, memorabilia, and local guides like Zachary — his anecdotes of the Bleacher Bums who sat through years of losing games is priceless.
Dear Reader: This page may contain affiliate links which may earn a commission if you click through and make a purchase. Our independent journalism is not influenced by any advertiser or commercial initiative unless it is clearly marked as sponsored content. As travel products change, please be sure to reconfirm all details and stay up to date with current events to ensure a safe and successful trip.
---