We love family travel insurance and won't leave home without it. Since the very first holiday spent battling storms and re-booking missed flights (at great expense), our family has found it essential. In this COVID pandemic era, every smart vacation planner should consider it essential, too. In fact, a recent survey by insurance provider Battleface found that 36% of US respondents planning an international trip and 34% planning a domestic trip were likelier to buy travel insurance since the pandemic began.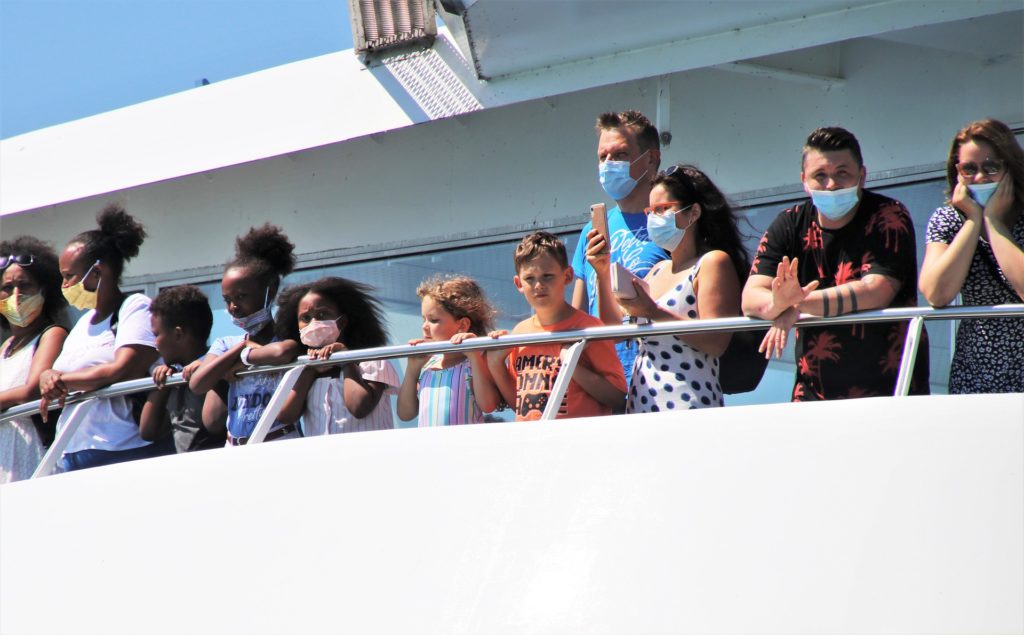 Hopefully, none of you will ever need it… Consider purchasing family travel insurance as soon as you commit to any journey involving non-refundable fees. Read on for more info, or use a travel insurance comparison like Aaardy.com to help you sort the details.
What Family Travel Insurance Can Do for You
Once upon a time, most vacation choices were driven by the destination and activities; less so by the need to avoid bad weather or illness. Yet during this pandemic, hygiene and COVID safety protocols have become a top priority for parents and grandparents.
With the right travel insurance, you don't need to worry about extra costs resulting from weather, safety or public health. Travel insurance protects your vacation investment because it ensures reimbursement for fees incurred by the cancellation or early termination of your planned itinerary — for most reasons.
What's Covered by Regular Family Travel Insurance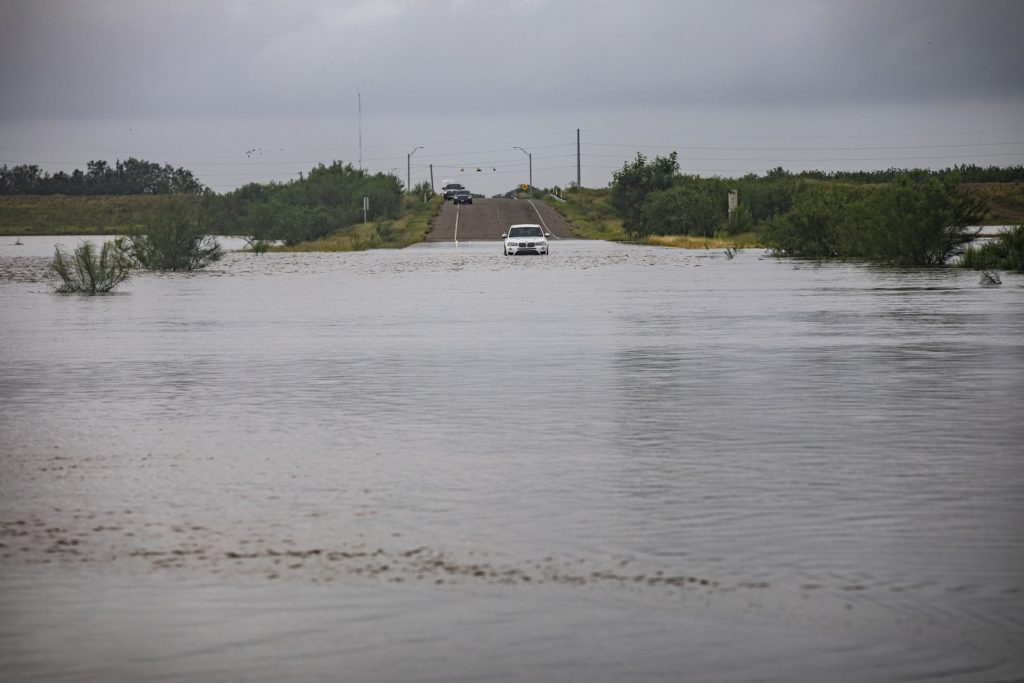 Covered causes might include a hurricane, for example, as well as expenses resulting from a variety of unforeseen events. When events are considered "foreseen," however, such as a named hurricane approaching your destination, or becoming sick from a known pandemic, travel insurers typically offer coverage only with a special policy.
Purchase the best family travel insurance by asking the right questions. First, review comprehensive insurance plans from an independent insurer who specializes in travel coverage. If you are planning a cruise or guided tour with a company which offers you their own insurance, keep in mind that a self-insured cruise or tour operator may go out of business. If they fail, there's no way to get a refund.
Covid-19 Protection for Family Travelers
Travelex protection plans provide COVID-19 coverage if you, a traveling companion, family member or business partner tests positive, or if you're diagnosed by a physician, before or during your trip. You may be eligible for benefits such as trip cancellation, trip interruption, emergency medical and medical evacuation. Allianz Global Assistance recently added a new Epidemic Coverage Endorsement that expands benefits for certain losses related to COVID-19 and any future epidemic.
Many insurance companies also offer, for an extra fee, a "cancel for any reason" option. Many of these pricier "cancel for any reason" policies have been amended to cover travelers who get COVID-19, have to cancel their trip, postpone it or have extra medical expenses. They also cover travelers whose return date is extended involuntarily because a quarantine is established in their home or destination country.
Other examples of "any reason" include families in which an adult is suddenly deployed to military service or loses their job. Another reason might be a trip delay because someone breaks a leg. Or, this insurance could cover a family that cancelled a vacation because of a child's team tournament.
Recommended Family Travel Insurance Provisions
Aaardy.com lets you compare travel insurance policies from different companies so you know what you're getting.
FTF's recommended family travel insurance packages should comprise:
trip cancellation insurance (a traveler or close family member gets sick or injured, etc. and no one goes)
trip interruption insurance (covers same expenses for hotels/meals as trip cancellation; the difference is that you're already on your trip when something happens)
trip delay insurance (significant delays due to strikes or airline delays, quarantines, natural disaster, lost or stolen travel documents or civil disorder)
missed connection insurance (some policies cover expenses incurred by missing a travel connection)
baggage loss or baggage delay (reimbursement for lost, damaged or stolen bags; your airline loses your luggage or suitcases are stolen from your hotel)
reimbursed medical expenses due to illness or accident of insured travelers (mom breaks her leg playing tennis, needs cast)
medical evacuation in case of emergency (useful especially in foreign countries).
Make the Most of It By Buying Early
Keep in mind that travelers who purchase travel insurance at the same time they book their trip can often protect deposits and other nonrefundable expenses. The cost of a travel insurance policy is typically 5%-10% of your total trip purchase, depending on your state of residency, the number of days you travel and the ages of the participants. (Sadly, grandparents and elders cost the most.)
You can save by buying insurance early for many reasons. For example, if you purchase it as soon as you book a Caribbean resort vacation — prior to the issuance of hurricane or tropical storm warnings common in summer — your trip will be covered.
In the case of COVID-19, you should also finalize your insurance purchase prior to a possible surge in infections. Be sure to protect yourself early prior to announcements that tour operators or airlines are declaring bankruptcy. Once these become known or foreseeable events, most policies will not cover you.
In fact, for many plans, travel insurance purchased within seven days of making your travel deposit also entitles you to medical coverage of pre-existing conditions. This is a great benefit even if you're not aware of pre-existing medical conditions in the family.
Family-Focused Travel Insurance Plans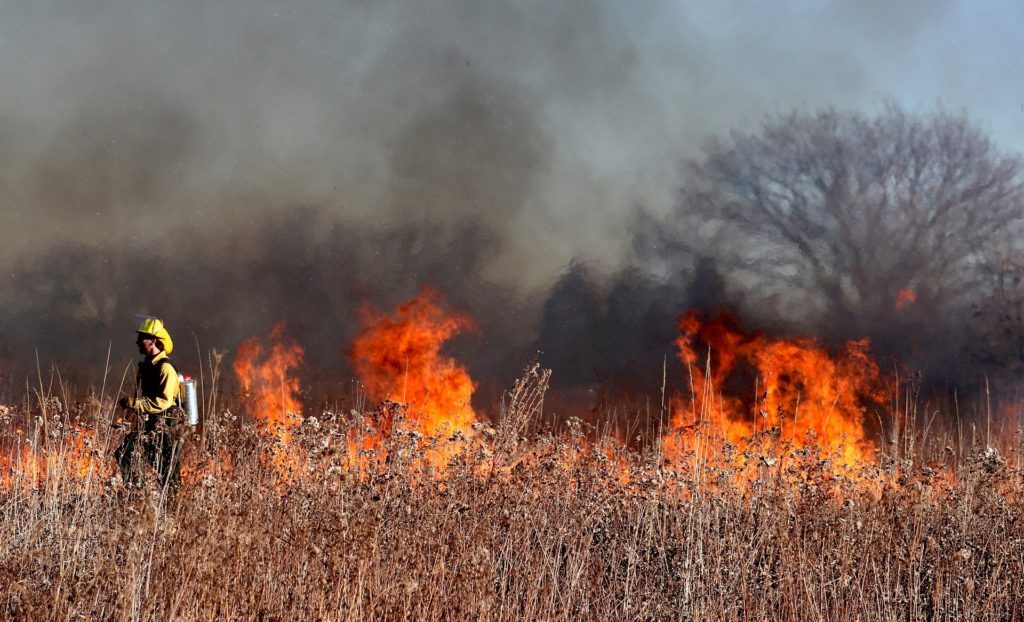 Families often ask us to recommend travel insurance companies, and our staff has had very good experiences with these vendors: Travelex
, Allianz and Travel Guard.
You can also insure your family vacation with Allianz Travel Insurance
, part of a larger company which serves millions of customers around the world, making it ideal for international family vacations when you want a local source for reliable help and doctor referrals.
A policy like the Allianz One Trip Prime
covers kids under 18 free of charge when they are traveling with a parent or grandparent. It may also cover pre-existing conditions like your husband's bad knee. Specifically, travelers qualify for existing medical condition coverage from Allianz as long as they meet four conditions. The four conditions are: 1) Purchase insurance within 14 days of making the first trip payment or deposit. 2) Buy insurance that covers the full cost of non-refundable trips. 3) Purchaser is a US resident. 4) Purchaser is medically able to travel on the day the plan was bought.
Travelex Family Insurance Plans
Families will find that each company has its own benefits for those traveling with relatives. If you buy travel insurance from Travelex
, for example, multiple children under the age of 21 traveling with you — even friends of the kids — are covered at no additional cost. Requirements include that under-21s have to travel with a covered adult family member. Additionally, minors' names and trip costs must be listed on the covered adult's enrollment form, but there's no fee for them. Travelex
doesn't have child-to-adult ratios (good for single parents), no time limit on coverage purchased in advance of travel, nor are there deductibles.
If kids are traveling alone on school programs or on their own, many companies sell a student travel insurance option that covers them too. These companies also provide a 24/7 Emergency Hotline.
Students get answers to questions regarding lost tickets and passports, visa information, translation services and medical and legal referrals. At Travel Guard, children age 17 and under are covered free if they are traveling with, and related to, the primary insured adult.
Quick FAQ for Family Travel Insurance Policies
Policy options vary among major carriers, as do the features they offer to protect traveling families. As Daniel Durazo of Allianz Travel Insurance
notes, "No one can adjudicate a claim before it happens. It's always best to review the policy online then call an agent if you have specific concerns about potential claims."
Read on for FAQ and some recommended insurance companies to explore.
Q. What if I have to cancel my flight and I've purchased a non-refundable airline ticket?
A. Some travel companies contract with insurers for an Air Ticket Protection Plan. This covers your ticket cost in case of trip cancellation or trip interruption. You'll see these typically inexpensive plans offered on the checkout page of most airlines or tour operators.
Since the onset of the COVID-19 pandemic, most airlines have waived cancellation and change fees. Eliminating a financial penalty ensures travelers who are sick are free to cancel and rebook flights. However, some restricted economy class and some international tickets are not refundable, not transferable or require a change fee.
Always, before purchasing your travel package, call an insurance agent directly and ask specific "What if" questions.
Q. What if I am delayed by not having COVID test results?
A. One of the biggest challenges travelers face is being able to get a Rapid Antigen or PCR test for COVID-19 when they need it. We've heard many stories of missed flights, both going and returning to the US, when test results are not returned in a timely fashion.
That's why Family Travel Forum has partnered with Let's Get Checked, a company that mails you at-home testing kits and returns results within 72 hours of testing. The LetsGetChecked test kit is valid for ages 2 and older. Use our discount code FAMILYTRAVEL30 or LGCFAMILYTRAVEL to get 30% off a get a LGC COVID-19 test; order it today at this discount COVID testing link.
Always, before purchasing your travel package, call an insurance agent directly and ask specific "What if" questions.
Q. What about baggage and flight delays, and the hassles they cause?
A. Travel insurance companies are becoming more user-friendly all the time. For example, several companies
now provide a fixed payment of $100 for covered travel delays and baggage delays. No receipts for purchases are required; all you need is proof of your covered travel delay.
Many times, the claims can filed through your cellphone via an app or easily done online. Of course, if your baggage is badly damaged or the delay is long enough to require a hotel stay, you are able to submit receipts and file a claim, as usual, for a reimbursement.
Always, before purchasing your travel package, call an insurance agent directly and ask specific "What if" questions.
Dear Reader: This page may contain affiliate links which may earn a commission if you click through and make a purchase. Our independent journalism is not influenced by any advertiser or commercial initiative unless it is clearly marked as sponsored content. As travel products change, please be sure to reconfirm all details and stay up to date with current events to ensure a safe and successful trip.
---