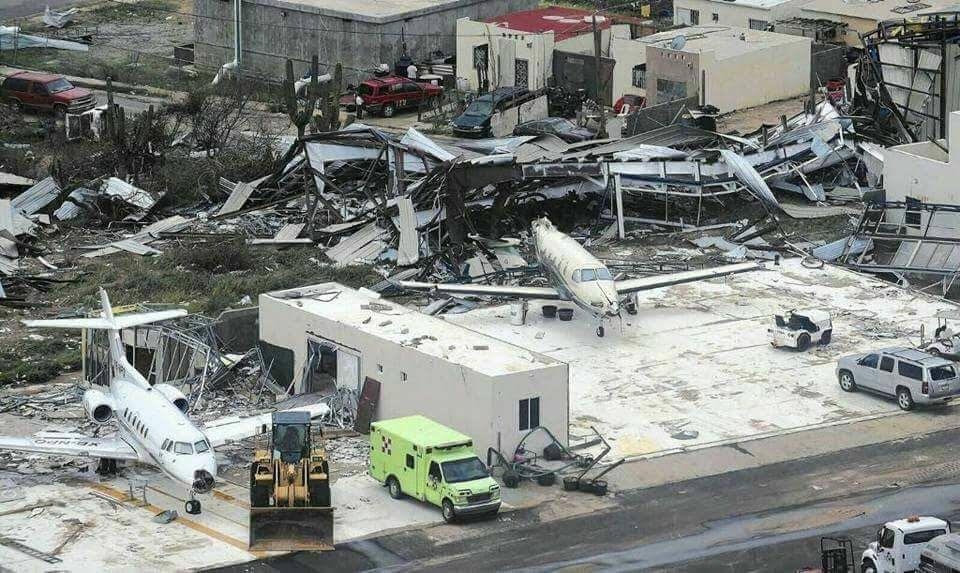 We love travel insurance and won't leave home without it. Since the very first holiday spent battling storms and re-booking missed flights (at great expense), our family has found it essential. It should be for every smart vacation planner, too, particularly when traveling with kids. Hopefully, none of you will ever need it, but I urge you to consider purchasing family travel insurance as soon as you commit to any journey involving non-refundable fees.
What Family Travel Insurance Does for You
According to a recent Travel Guard survey of American travelers, most say their vacation choices are driven by "overall interest in the destination." Their study found that 25% of families also consider whether or not activities are offered for both parents and children; 23% want to know if it's family-friendly; and 6% worry if it's too far from home. Few base their decision solely on how safe the destination is, or what the weather will be.
With travel insurance, you don't need to worry about those things. Travel insurance protects your vacation investment because it ensures reimbursement for costs incurred by the cancellation or early termination of your planned itinerary, due to a hurricane for example, as well as expenses resulting from a variety of unforeseen events.
We recommend purchasing a comprehensive insurance plan from an independent insurer rather than a self-insured cruise or tour operator. Many insurance companies also offer, for an extra fee, a "cancel for any reason" option that would extend coverage, for example, to a family that cancelled a vacation because of a team tournament or job loss, or travelers whose return date is extended involuntarily because a quarantine is established in their home or destination country.
Recommended Family Travel Insurance Provisions
FTF's recommended family travel insurance packages should comprise:
trip cancellation insurance (a traveler or close family member gets sick or injured, etc. and no one goes)
trip interruption insurance (covers same expenses for hotels/meals as trip cancellation; the difference is that you're already on your trip when something happens)
trip delay insurance (significant delays due to strikes or airline delays, quarantines, natural disaster, lost or stolen travel documents or civil disorder)
missed connection insurance (some policies cover expenses incurred by missing a travel connection)
baggage loss or baggage delay (reimbursement for lost, damaged or stolen bags, like if your airline loses your luggage or suitcases are stolen from your hotel)
reimbursed medical expenses due to illness or accident of insured travelers (mom breaks her leg playing tennis, needs cast)
medical evacuation in case of emergency (useful especially in foreign countries).
What does Family Travel Insurance Cost?
The cost of a travel insurance policy covering your traveling family is typically 5%-10% of your total trip purchase, depending on the number of days you travel and the ages of the participants. (Sadly, grandparents cost the most.)
Keep in mind that travelers who purchase travel insurance at the same time they book their trip — prior to the issuance of hurricane or tropical storm warnings, prior to announcements that tour operators or airlines are declaring bankruptcy, prior to a viral outbreak like the one portrayed in the movie "Contagion" — can often protect their deposits and other nonrefundable expenses.
Family-Focused Travel Insurance Plans
Major insurers like Travelex
, CSA and Travel Guard provide travel insurance designed for families.
You can also insure your family vacation with Allianz Travel Insurance
that's part of a larger company which serves millions of customers in 40 languages around the world, making them ideal for international family vacations when you want a local source for reliable help and doctor referrals.
A policy like the Allianz One Trip Prime
covers kids under 18 free of charge when they are traveling with a parent or grandparent, and may cover pre-existing conditions like your husband's bad knee. Specifically, travelers qualify for existing medical condition coverage from Allianz (which is very valuable) as long as they purchase insurance within 14 days of making the first trip payment or deposit; buy insurance that covers the full cost of non-refundable trips; are a US resident; and are medically able to travel on the day the plan was bought.
Families will find that each company has its own benefits for those traveling with relatives. If you buy travel insurance from Travelex
, for example, multiple children under the age of 21 traveling with you — even friends of the kids — are covered at no additional cost. The under-21s have to travel with a covered adult family member, and their names and trip costs must be listed on the covered adult's enrollment form, but there's no fee for them. Travelex
doesn't have child-to-adult ratios (good for single parents), no time limit on coverage purchased in advance of travel, nor are there deductibles.
If kids are traveling alone on school programs or on their own, many companies sell a student travel insurance option that covers them too. These companies also provide a 24/7 Emergency Hotline for questions regarding such issues as lost tickets and passports, visa information, translation services and medical and legal referrals. At Travel Guard, children age 17 and under are covered at no additional cost if they are traveling with, and related to, the primary insured adult.
Quick FAQ for Family Travel Insurance Policies
Policy options vary among major carriers, as do the features they offer to protect traveling families. As Daniel Durazo of Allianz Travel Insurance
notes, "No one can adjudicate a claim before it happens. It's always best to review the policy online then call an agent if you have specific concerns about potential claims."
Read on for FAQ and some recommended insurance companies to explore.
Q.  Is my investment covered if we cancel our trip because of terrorism concerns or acts of war?
A.  Regarding acts of war, insurance companies are constantly changing terrorism coverage policies and may exclude you from the coverage your family needs. At Allianz Global Assistance USA, for example, cancellation coverage is in effect if there is a terrorist incident at the customer's destination within 30 days of arrival, as long as there hasn't been an incident in the 30 days prior to their purchase of the policy. If there is an incident at your location, Interruption Coverage will cover extra costs to get you home on short notice.
The insurance companies typically vary in their coverage by defining "terrorism" differently. The same is true for unforeseeable incidents like the terrorist attacks in Paris, when many policies were honored if travelers cancelled their upcoming plans to visit the city. When an ash cloud over Europe caused by an erupting Iceland volcano grounded flights for days; most insurance plans reimbursed travelers who had weather coverage. The "ratings" ascribed to incidents such as health issues like SARS or public violence like Mexico's drug wars also affect whether or not your travel coverage will be in effect. It's really best to call an agent and ask specifics if you're heading to a region that has had problems.
On the other hand, many travel insurance companies are now making "Cancel Any Time for Any Reason" policies available at a premium. These most often cover parents who have to change plans because of unforeseen business commitments, must relocated for work, are facing an official hurricane warning at the destination and more. However, they can cover soccer championships or just plain old travel jitters, too.
Always, before purchasing your travel package, call an insurance agent directly and ask specific "What if" questions.
Q. What if I have to cancel my airplane flight and I've purchased a non-refundable airline ticket?
A.  Some travel companies contract with insurers for an Air Ticket Protection Plan which covers your ticket cost in case of trip cancellation or trip interruption. For example, Allianz travel insurance
provides this service for Orbitz, USAir, Disney Cruise Lines and others. (Flight accident and baggage delay is also covered if you purchase the same time as your flight protection.) Without this type of coverage (which has certain exclusions and must be bought through the ticket vendor), most restricted economy class tickets are not refundable and not transferable.
However, the same passenger can typically apply the value of the ticket (less a change fee, typically $100-$150) for another flight itinerary within 12 months of purchase. And many other travel insurance providers will cover ticket change fees if it's part of a change in itinerary, which most cover under a basic policy.
Always, before purchasing your travel package, call an insurance agent directly and ask specific "What if" questions.
Q. How can I protect my son or daughter who will be traveling during spring break or the summer with friends?
A. Travel Guard offers StudentGuard policies for US and international students for low-cost trips of up to 14 days, offering trip cancellation or delay, baggage loss or delay, and medical protection, as well as emergency travel services.
Allianz AllTrips Insurance
 is a policy that provides similar coverage to the TravelGuard plan, plus rental car damage protection, an option for those who don't need trip cancellation insurance. Other companies have an option that covers students and athletes who are traveling in groups, and many tour operators offer their own type of group insurance.
Always, before purchasing your travel package, call an insurance agent directly and ask specific "What if" questions.
Q. What about baggage and flight delays, and the hassles they cause?
A.  Travel insurance companies are becoming more user-friendly all the time. For example, Allianz
now provides a fixed payment of $100 for covered travel delays and baggage delays. No receipts for purchases are required; all you need is proof of your covered travel delay. Of course, if your baggage is badly damaged or the delay is long enough to require a hotel stay, you are able to submit receipts and file a claim, as usual, for a reimbursement.
Travel Insurance Providers
Families often ask us to recommend travel insurance companies, and our staff has had very good experiences with these vendors. When you purchase a policy, if you use the FTF affiliate links below,  our community will receive a small commission on your purchase. Thanks in advance for your support!
Dear Reader: This page may contain affiliate links which may earn a commission if you click through and make a purchase. Our independent journalism is not influenced by any advertiser or commercial initiative unless it is clearly marked as sponsored content. As travel products change, please be sure to reconfirm all details and stay up to date with current events to ensure a safe and successful trip.
---