Camping is not easy, but these eight Camping 101 tips will help you look like an experienced camper to the kids — especially useful for weekend warriors who haven't polished their "rub two sticks together" or tent pitching skills.
First, take it from me that overnighting in a local park is just as thrilling, and less cumbersome, than a long hike into the wilderness. I want my kids to have the same enriching experiences I had when I was a youth, but I know why my parents sent me camping under the care of others.
Of course, campgrounds have changed enormously since I was a kid, too. Many have become slaves to huge RVs that require electricity and running water — unheard of in my youth. And many have learned to accommodate millennial kids with WiFi, swimming pools, waterslides, rental cabins, evening Karaoke shows and other amenities that make the family camping experience so much easier for parents.
Going Native like our Forefathers
However, some of us still want the natural woods and the unplugged stars. So, for those adults who want to introduce the wonders of nature to their kids without outside assistance, I offer these guidelines:
First, remind yourself that what the kids consider camping is not the same as what you might consider camping.
Second, remember that one need not venture far into the wilderness or deprive oneself of civilized comforts to enjoy the woods, nature, a tent and a campfire.
Having said that, here are some tips for "camping" with children in your local recreation area or state park, as I've done many times in Maryland. You can leave the national parks — liklely to be super crowded this year — and slopes of the Himalayas to others for a few years….
1. Take Advantage of Public Bathrooms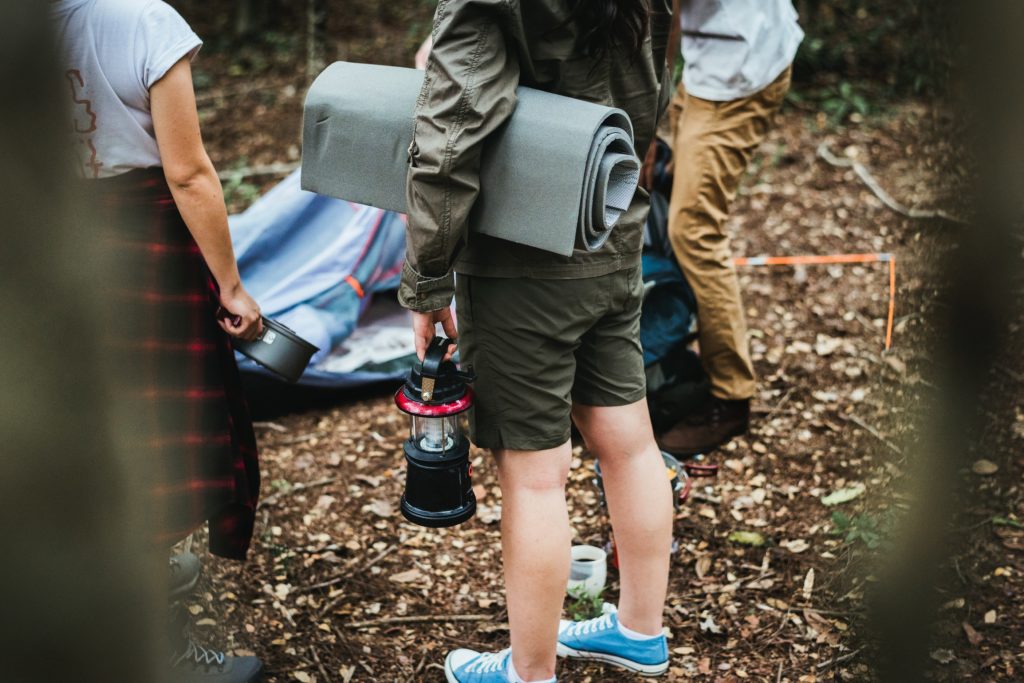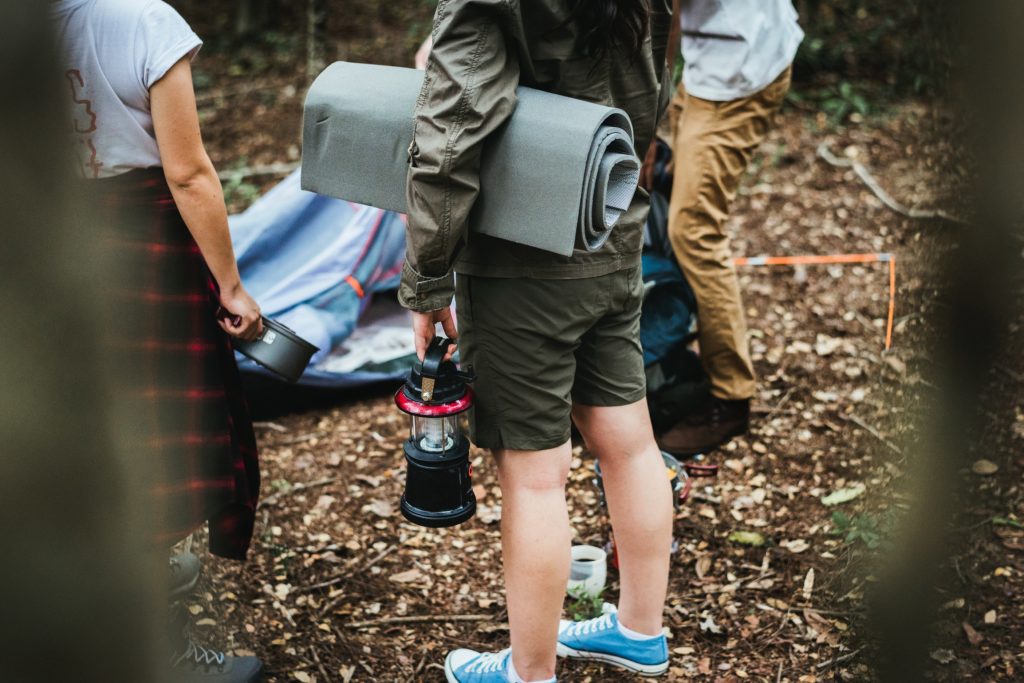 The facilities in the local visitor center and playground area are less crowded, better equipped and maintained, and cleaner than the ones in most campgrounds.
While campground facilities are acceptable, the only reason to tolerate them is the hot showers and shorter walk from your tent. The bathrooms in the visitor center are the best, with hot water, soap dispenser and A/C, but only available when the center is open.
My only significant complaint about my recent state park experience is that the bathhouse hot water heater ran out of propane gas Friday evening (according to what a park worker told me) after most campers arrived and was not refilled until Saturday evening.
Apparently, the park management defines customer service in peak season as consisting of simply waiting until heating fuel runs out to determine when it is time to refill. I wonder if park vehicles are refueled with the same strategy? Considering the fees are meant to include these amenities and are not inexpensive (but otherwise well worth it), this was inexcusable.
2. Carting Out Camping Trash
Bring plenty of big garbage bags because many state parks systems believe in not providing them, as well as trash cans, for your convenience. Their party line is that it encourages visitors to remove trash on their own, resulting in less litter when, in fact, it is a means to pinch trash removal pennies and results in actually more litter from irritated patrons who might otherwise put their trash in provided receptacles.
Apparently, the park staff here and in most other state or local campgrounds agree, because they considerately provide a makeshift receptacle in the bathhouse and a dumpster in the camping area. In addition, trash bags are so much better than roll-aboards for storing and packing clothing, bedding and anything else needing protection from dirt and water.
3. Thank you to User-Friendly Tents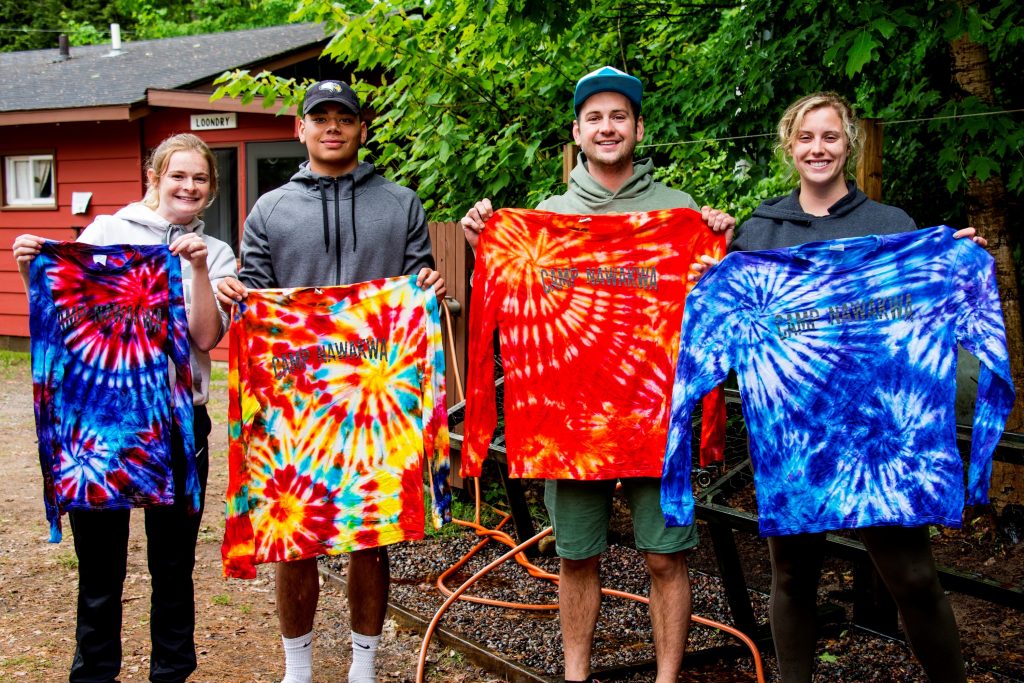 In the spirit of low maintenance camping, purchase a "pop-up" tent that sets up in minutes. Such tents are not as common in larger sizes (four persons and up) so I had to look around. I found an excellent four-person dome tent, the easiest to erect, at Target Stores, of all places, for under $100 but if you order online, expect a long wait.
4. Keeping Your Tent Clean & Dry
Purchase a plastic sheet or tarp as a ground cover to put under the tent, or even use it to line the tent as an inexpensive shelter. The tip here is to buy a much larger sheet than the tent bottom at the paint department of a hardware store (known there as a "drop cloth") where it is a fraction of the cost. Drape the excess area of the sheet over the tent for extra rain protection or warmth, even if the tent came with a fly, because these are usually undersized. Remove the sheet for lighter rains so the tent air will circulate and remain cool.
5. Coping with Rain
No matter how much your tent is advertised and described as water repellent or rainproof, buy some seam sealer in a can or bottle so it can be brushed on. Spray on models are also available but harder to control.
This liquid compound is brushed liberally over the bottom seals of the tent (not completely under the fly) while the tent is up. The tent must dry for several hours before packing away. Failure to do this on our tent is what caused our leakage.
If staying for several days, invest in an easily erected picnic canopy, a tent-like structure without a floor or walls, over the picnic table provided at each campsite. In case of rain, such a shelter will provide a dry haven with plenty of room. Yes, one can expend the time and effort to fabricate their own by tying the ends of a plastic sheet or tarp to branches or poles. While this costs less, it violates the spirit of low maintenance camping that kids love. Most outdoors or sporting good departments have canopies.
6. Picking the Ideal Camp Site
Thanks to Dave Sweet, the former Camping Guide at About.Com for the following tip on how to pick the ideal campsite, if of course, the campground will let you scout around and choose! Dave suggests you avoid the area near the trash containers, which may smell and draw animals. Avoid sites near toilet and shower houses, which will be noisy and attract insects. Stay away from RV-dense areas, which will be noisier. Reject a site next to those with pets, who may be noisy or scare the kids. In Dave's experience, at campgrounds laid out in loops, the better campsites are usually at the end of the loop and furthest away from campground amenities.
7. Sleeping Soundly is So Important
In the summer, sleeping bags are not necessary unless they are used for cushioning, or the kids simply have to have them. Unless you are at high altitudes, they are way too hot when zipped up.
Instead, bring some plain sheets and blankets. Buy a sheet of foam rubber large enough to cover the floor of the tent interior. This makes for a very comfortable living space and makes costlier camping mattresses unnecessary except for the most massive campers. It sets up immediately without inflation (visit the Target bedding department).
8. Eating Well Fuels All Campers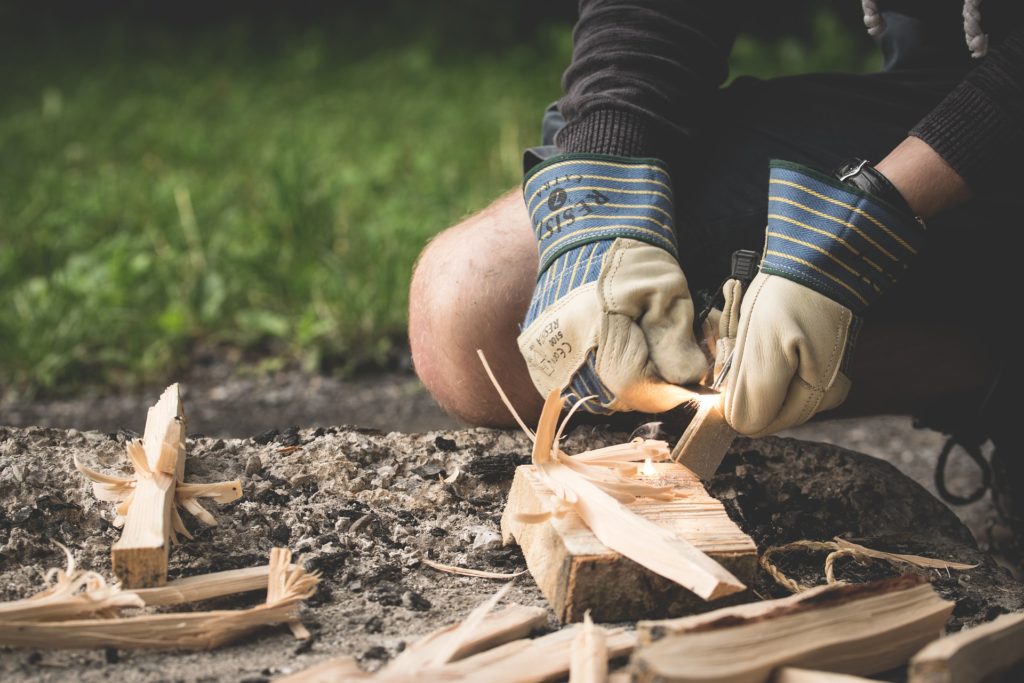 Bringing groceries is unnecessary and risks spoilage. Buy whatever you need nearby and include grilling meat. Each campsite has a functional cast iron fireplace. Most experienced camp-cooks bring their own charcoal. The one time to take the high maintenance camping approach, hoever, is when building your fire. Collect deadwood and ask the children to find kindling. For some reason, cooking over wood seems to make food taste better. Of course, it's a thrill for the kids to see Dad or Mom chopping wood.
Ready for a Pro Camping Experience?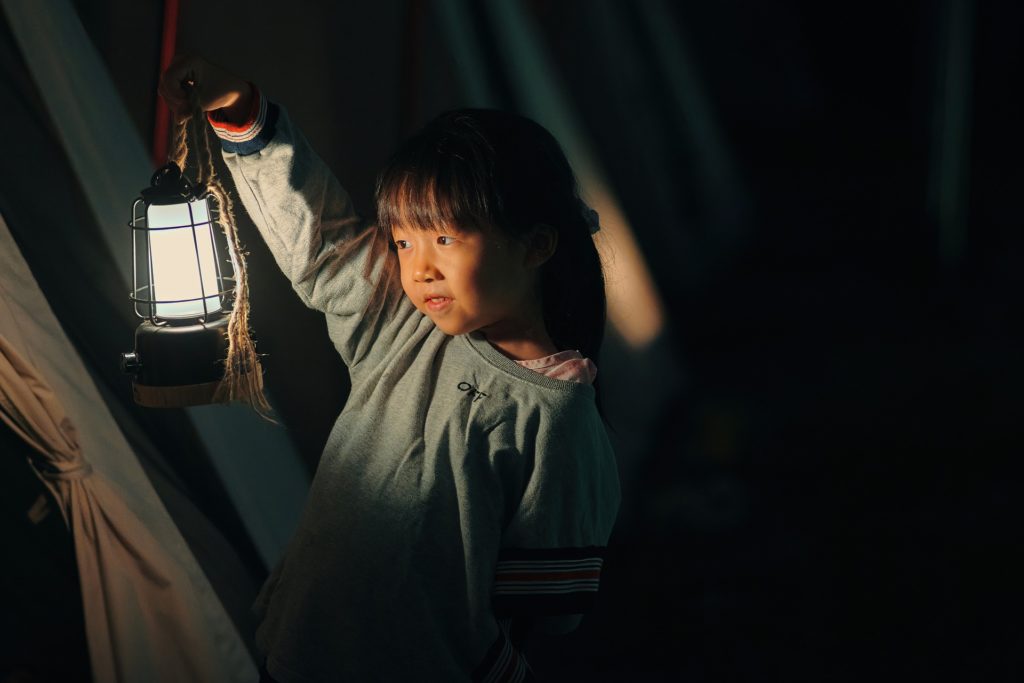 Family camping at commercial campgrounds gets easier and easier and online camping guides and tips are very helpful. According to GoRVing, most private campgrounds and RV resorts now cater to "outside the tent" campers with rustic rental cabins, luxury park model cabins (think full kitchens, bathrooms, bay windows and lofts for the kids), parked and furnished RVs, and yurts.
Many campgrounds and RV resorts also provide WiFi, plus unique activities and entertainment in an effort to encourage their guests to stay longer. You may be able to get the kids involved in wilderness skills, tie dyeing T-shirts, or jewelry making classes during the day. After your barbecue and a campfire, you may find Karaoke and "American Idol" type shows involving campground guests. Larger trailer parks have jumping pillows, floating trampolines, water slides and other water-related attractions.
The campgrounds industry says they provide these alternate sleep spaces and activities to accommodate family reunions and broaden their business base to attract people like me. But I will have my own family tent, fishing rod and bingo set ready!
Dear Reader: This page may contain affiliate links which may earn a commission if you click through and make a purchase. Our independent journalism is not influenced by any advertiser or commercial initiative unless it is clearly marked as sponsored content. As travel products change, please be sure to reconfirm all details and stay up to date with current events to ensure a safe and successful trip.
---