Wellness has been a given since Napoleon III made Baden-Baden, Germany a trending destination in the mid-1800s. Europe's royalty, celebrities and politicians soon followed his lead. Then, 2021 brought a UNESCO World Heritage designation to this special place, naming it among the "Great Spa Towns of Europe."
Come any time of year for fresh air and abundant gardens, thermal spas and regal architecture, organic cuisine served in typical cafes. These are only a few reasons wealthy families choose this southwestern German town for a restorative vacation. Enjoy Baden-Baden's "good-good life" and holistic wellness as budget allows.
Taking the Waters in Baden-Baden
Soaking in the local thermal springs dates back to the 2nd century reign of Caracalla when Roman Baths were built here. Rumor has it that townspeople drank the spring water daily from a special public fountain until scientists discovered its high arsenic content. The Roman fountain was discreetly closed.
Today, mineral water sourced from 29 natural springs is piped into two main bathhouses –- classic and modern — for bathing only. Even children adore 'taking the waters' because temperatures vary from a comfortable 46°C to a toasty 67°C (115°F- 153°F. And yes, some guests bring their own water bottles. Wellness traditions die hard.
Choosing Where You Want to Bathe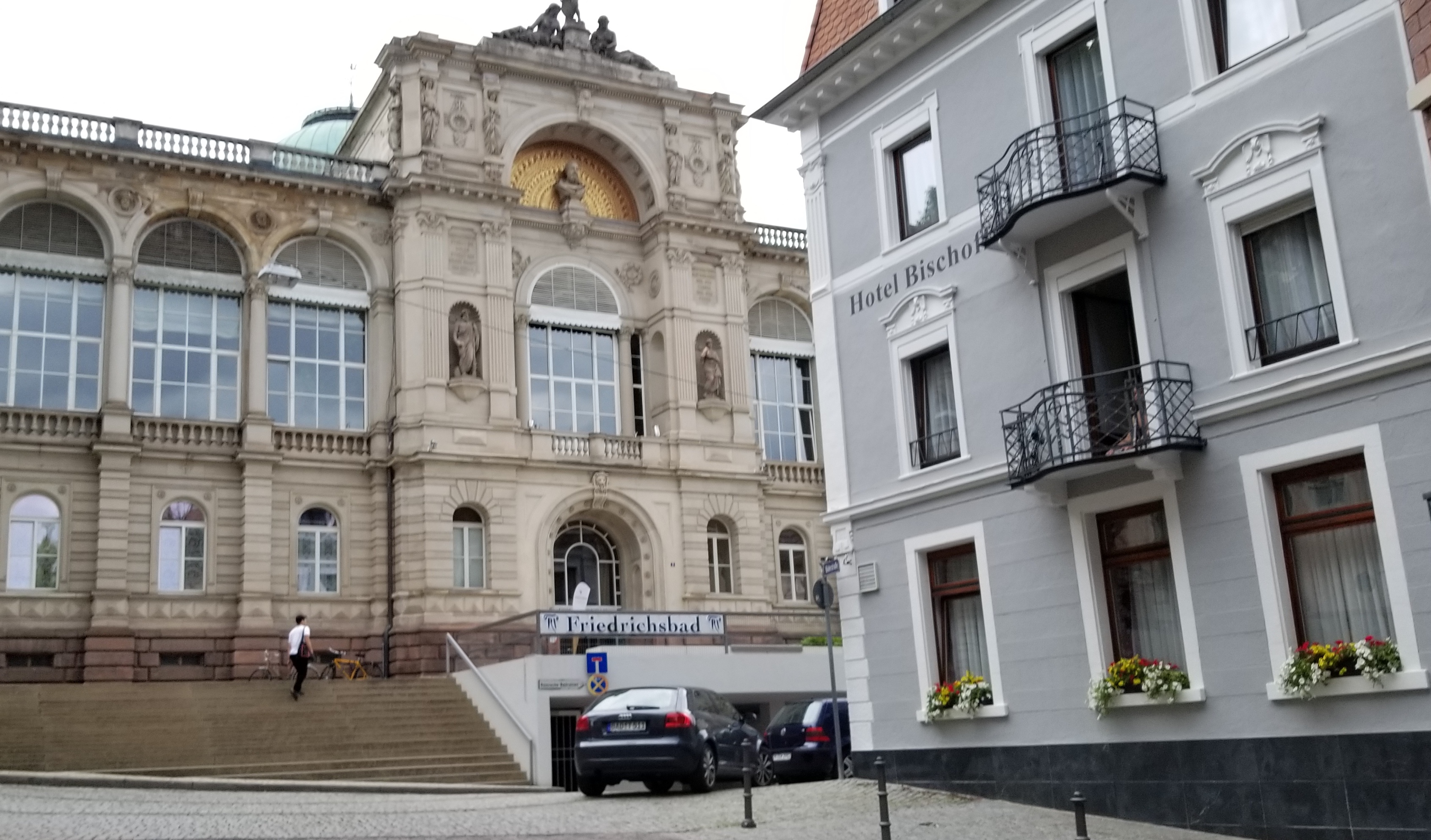 Friedrichsbad is in an early 19th-century palace whose tiles and ornate ceilings evoke the most elaborate Turkish hammam. Attentive staff welcome guests above 14 years of age to don sheet and sandals to be guided through this immersive experience. They offer a totally nude, two to three-hour journey through 16 stages of showers, warm pools, saunas, plunge pools and steam rooms. Opt for the top value optional scrubs or massages — a must. Afterwards, collapse into a blissful reverie over tea served in a lounge.
Caracalla Thermae is a stunning, modern water park where everyone is in bathing suits, even at the cafe. In the German spa tradition, the lower level has a variety of indoor and outdoor pools, including a powerful lazy river. Each of their pools is fueled by the famous warm mineral water said to relax the spirit in just 30 minutes of calm soaking. Children above age 7 accompany their parents through each phase; others can join the supervised kids' program for ages 18 months and up.
At Caracalla, experience the Intense saunas (with equally frigid plunge pools to stimulate the senses.) They are your last stop, located outside in rustic cabins under the trees.
Kurhaus: Exploring Wellness in Music and Chance
Dress for success because Baden-Baden exudes sophistication. Start your exploration in the Old Town, where the Belle Epoque-style Kurhaus has that relaxed monied air of The Hamptons. Dating to 1766, the Kurhaus cultural complex includes an opera house and casino, gardens and an outdoor stage.
FestSpiel Haus (Festival Hall) is among Europe's largest opera houses. The beautiful theatre was one of the town's original attractions for Europe's elite. Today, families appreciate that the calendar is not all opera. Catch Wagner or Beethoven, ballet, a Persian orchestra. Or, a local production of "Mamma Mia!"
Crystal chandeliers first lit the poker, Black Jack and roulette tables of Casino Baden-Baden in 1838. Marlene Dietrich famously called it "the most beautiful casino in the world." The elegant gambling hall immediately attracted the likes of Fyodor Dostoevsky (who wrote "The Gambler" here), Ivan Turgenev and Gustave Flaubert. This powerful intellectual legacy puts Baden-Baden on every Russian traveler's Bucket List.
In addition to gambling, Casino Baden-Baden has a members' club, bar and well-regarded restaurant. All ages can walk in by day. Nightly except Friday, adults 21 and older come to gamble, catch occasional classical concerts or enjoy a cabaret show. Elegant attire is required including a jacket for men; a tie is requested.
Baden-Baden Christmas-Christmas at the Magical Kurhaus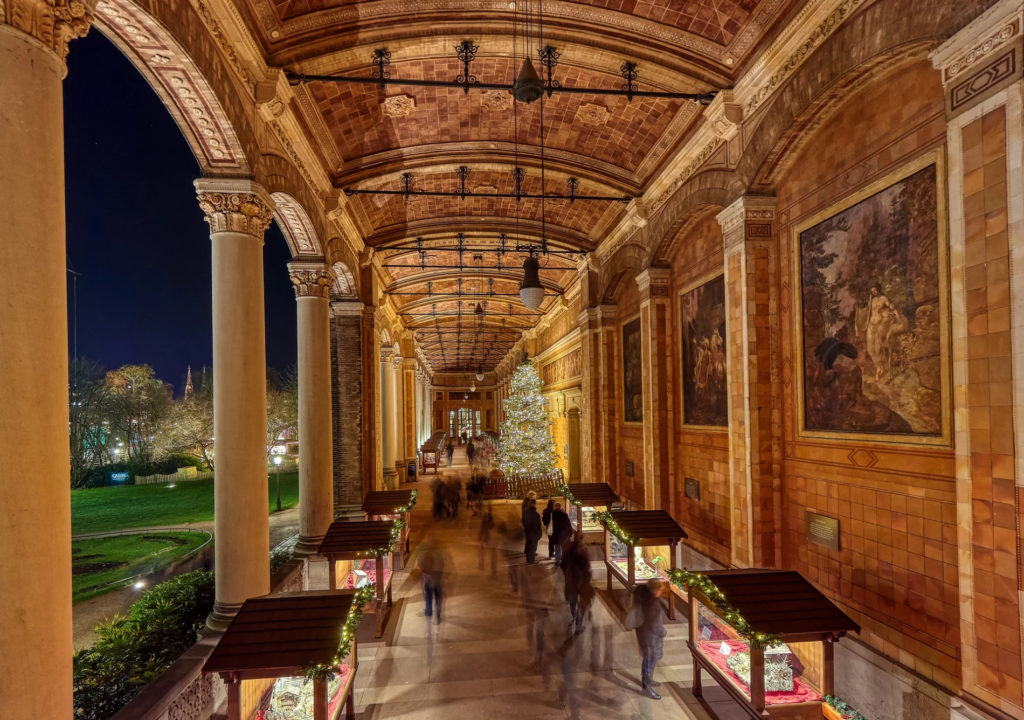 In winter, the colonnaded Kurhaus garden hosts a very popular Christmas market with 100 decorated huts, live entertainment, carousel, Ferris Wheel and more.
Pick up some gluhwein and gingerbread at the Baden-Baden Christkindelsmarkt (Nov. 24, 2022 to Jan. 6, 2023) and shop for unusual handicrafts, artisanal Christmas decorations and Nativity scenes.
Find Wellness in Nature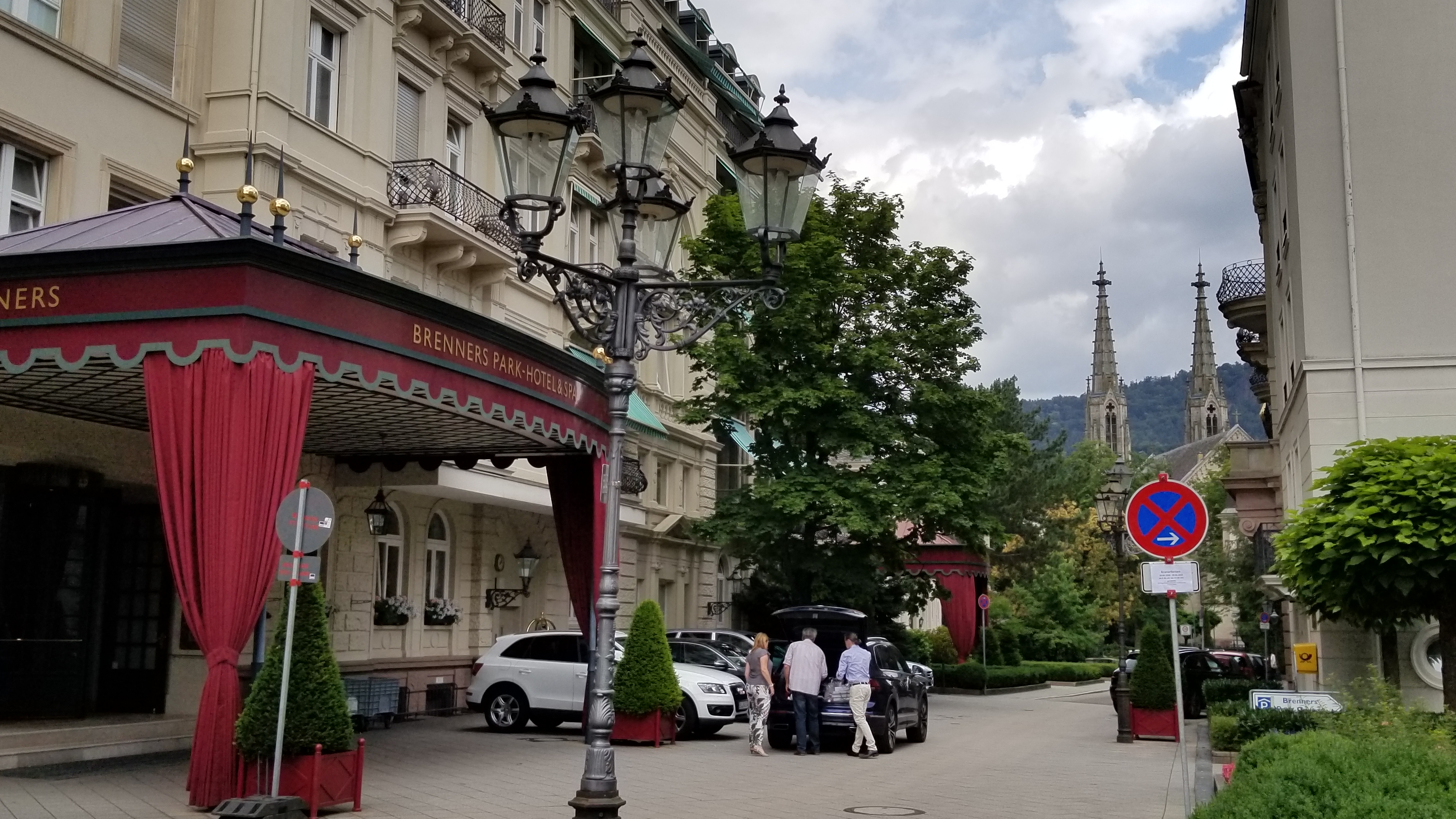 The elves of Baden-Baden manicure lawns, fill window pots and festoon street lamps with hanging baskets. Perhaps that is why more millionaires per capita live in Baden-Baden than in any other German city. Boldface names such as Queen Victoria, Khrushchev, De Gaulle, Beckham and Obama have strolled or jogged the parks. Horticulture is an art form; even the cobblestones are carefully weeded.
The grandest tree-lined promenade is Lichtentaler Allee which attracts residents and visitors at all hours. Established more than 350 years ago, it runs along the Oos River, whose natural current is tamed by a paved channel running straight through town. The elegantly landscaped pathway and car route boast immaculate plantings from more than 150 countries.
Explore the paved 1.5-mile-long allee from the Festspielhaus theatre to the Lichtental Kloster. The kloster or cloister, a nunnery of the Cisterian order, is located past beautiful rose gardens at the opposite end of the trail from the village. Pause at their welcoming small café and recharge before the return stroll.
Skyhigh Views of Baden-Baden and the Black Forest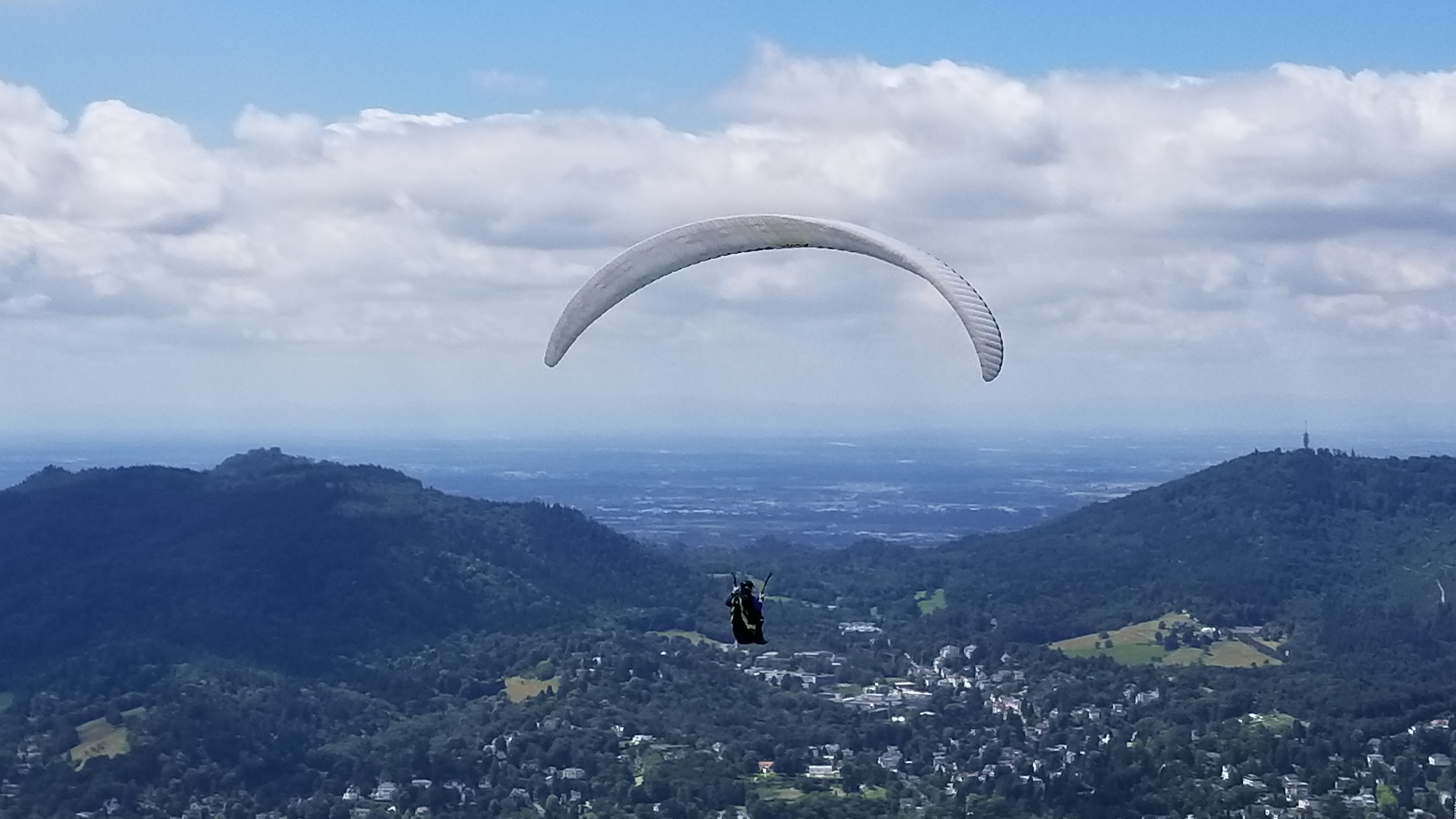 During summer, adventurers flock to the Black Forest National Park above town, which can be reached by the gravity defying Merkurbahn Railway funicular to Mt. Merkur.
The goal is to see or be seen gleitschirmfliegen – paragliding – a fun and photo-worthy sport. Local tour operators arrange tandem paragliding sessions for visitors.
Baden-Baden boasts 320 kms of mountain biking and hiking trails for fit families. Several novice trails and a sign-posted wilderness walk begin from the summit. There's a small outdoor café and biergarten for lunch.
Wellness through Art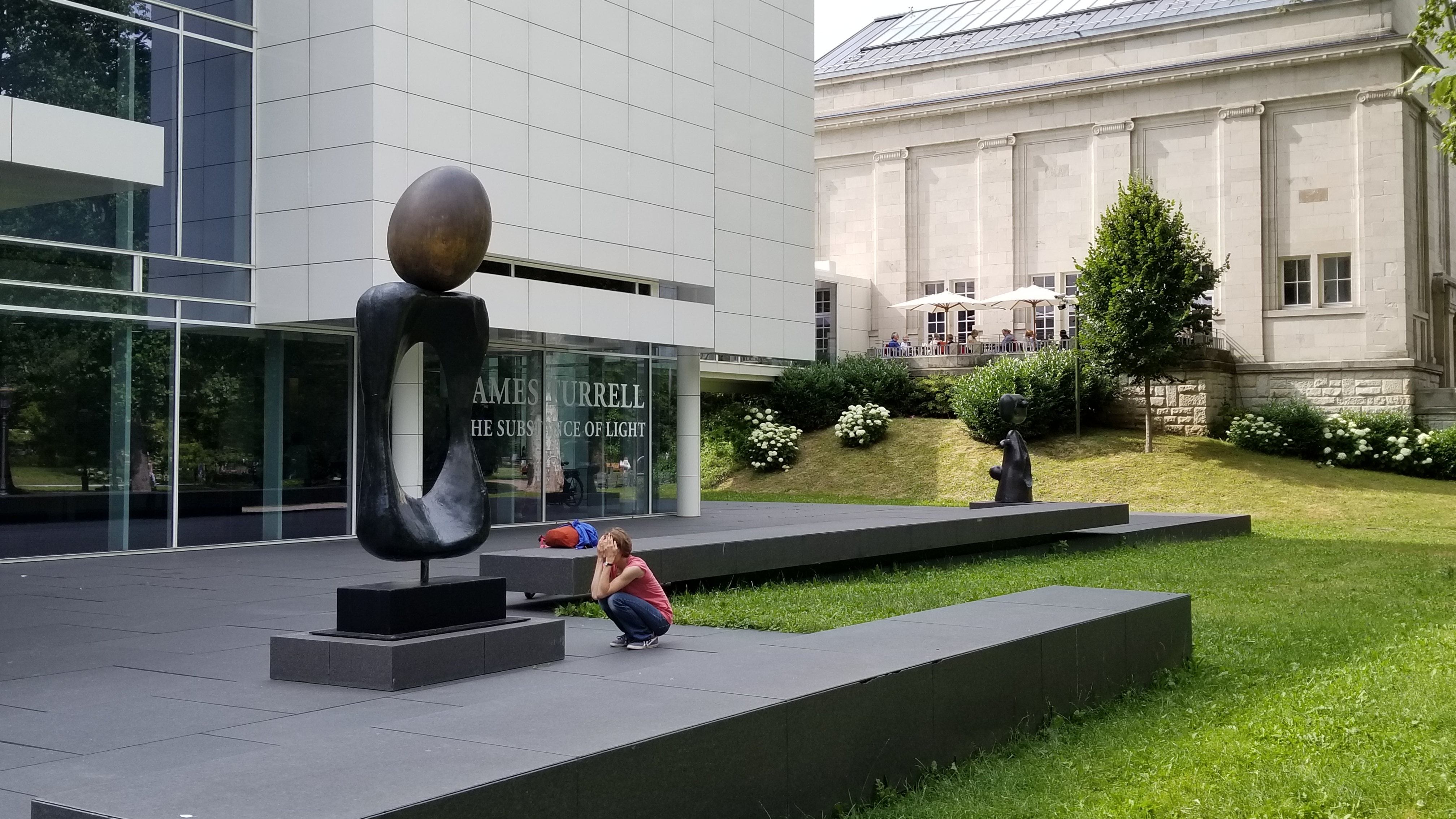 Stroll along Lichtentaler Allee, nicknamed the town's Cultural Mile. The beautiful alleys of trees shade stunning museum collections. Our favorite is the Frieder Burda Museum, named after a local philanthropist. World-class temporary exhibitions are mounted in this striking white cube designed by architect Richard Meier. Contemporary art openings draw visitors from throughout Europe as the town has done for centuries.
The Staatliche Kunsthalle art gallery is a must. The modern glass and marble LA8 Museum and the Baden-Baden Museum sculpture collection are within a few minutes' walk. All are worth visiting. A small and delightfully comprehensive Faberge Museum with 800 masterworks by Carl Peter Faberge, his proteges and colleagues is in the old town.
Baden-Baden and its Old-Old Town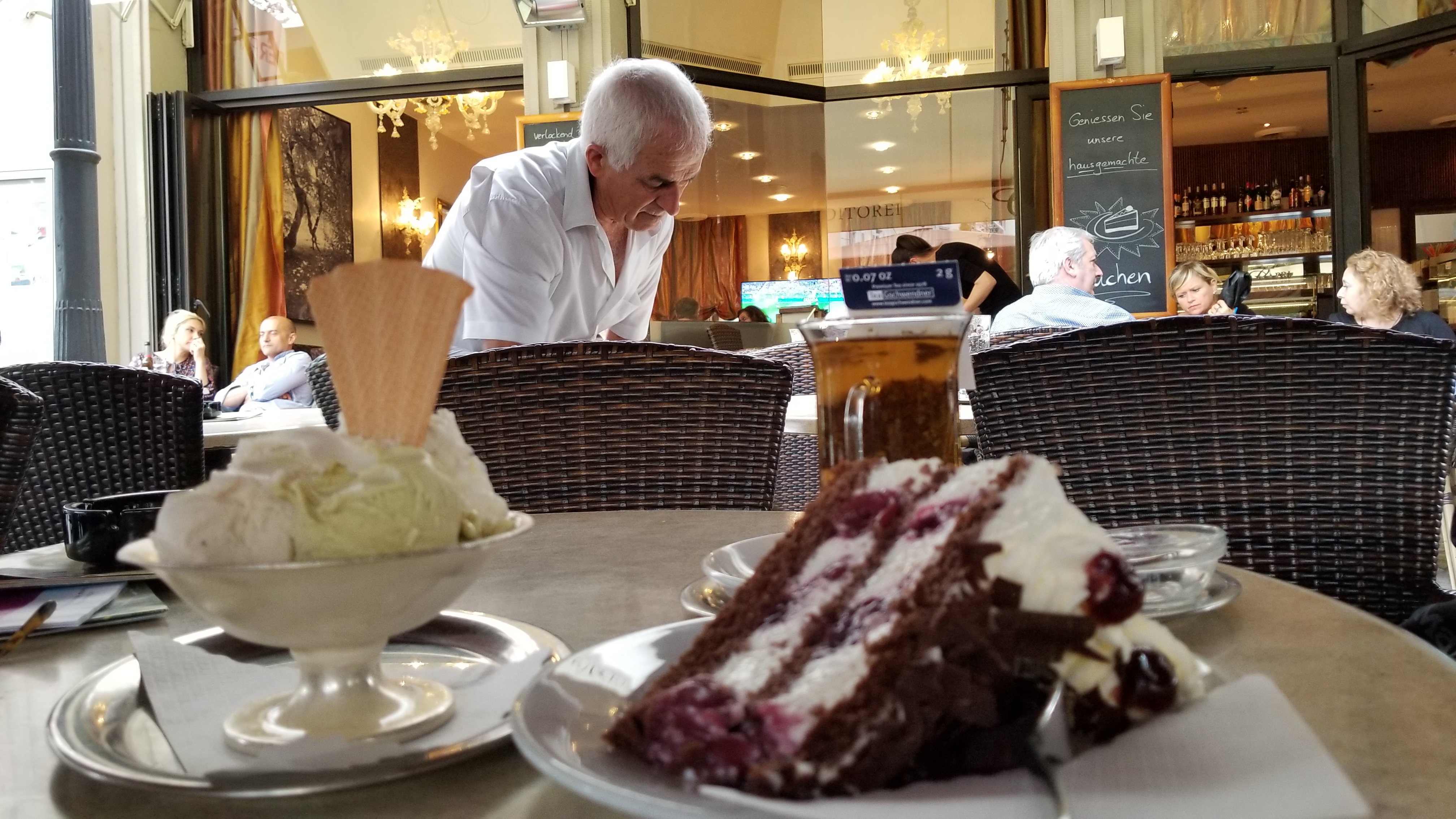 The Old Town's cobblestone streets and crooked lanes cater to a clientele who prefer their pens from Montblanc and skiwear from Bogner. Shop for jewelry, watches and clothing from Europe's top designers. Or just window shop in this very walkable, welcoming and unpretentious 19th-century village.
Baden-Baden's wellness concept manifests in the culinary scene. Restaurants typically feature organic, locally sourced dishes, many vegetarian and vegan options. Meals are surprisingly are well-priced. The ultra-luxurious Brenners Park-Hotel serves a lavish breakfast buffet. Ogle the variety of grains, fruits, seeds and nuts unrivaled by Whole Foods. Consume a truly memorable dinner –- well worth the splurge — indoors or in the hotel's garden. The locally sourced menu includes Black Forest trout and regional lamb, all delicious.
For a hearty typical dinner, try the pike-perch fish dumplings served with lobster sauce or the veal dishes which garnered a Michelin star for Schneider's Restaurant und Weinstube.
Kids will flip for the posh display of culinary arts at Café Konig. Konig is said to be the most traditionally German eatery in the city. Some of the better dishes we tried with our fresh rhubarb sodas were the risotto with local Chanterelle mushrooms, and Quark farmer cheese with roasted new potatoes. Although there is a take-out confiserie, the pastries, cakes, hand-crafted chocolates and artisan desserts are so extraordinary that you'll want to sit down to relish them.
Baden-Baden's Castle: Brenners Park-Hotel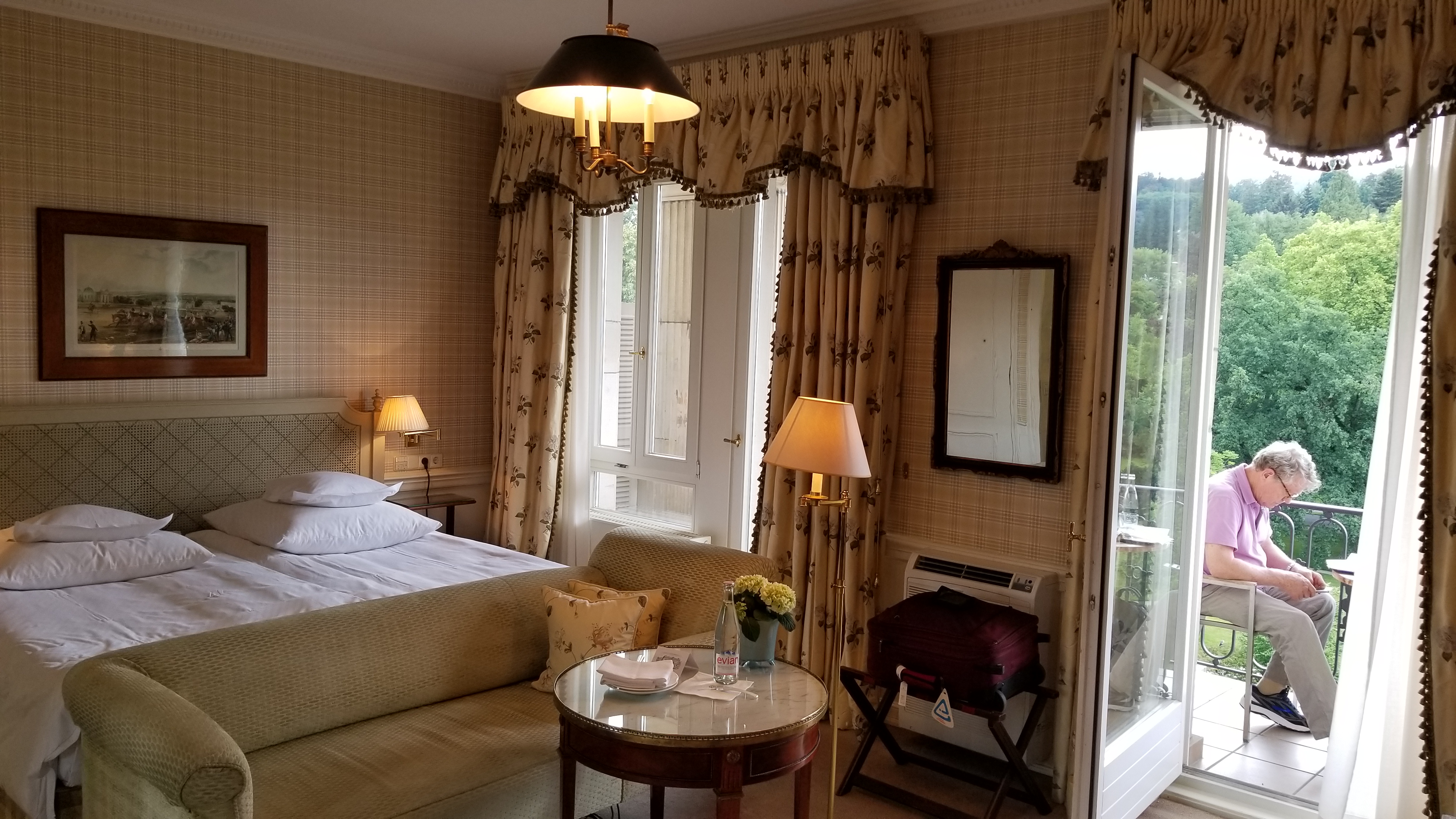 Wealth has its privileges and the Brenners Park-Hotel & Spa feels extremely privileged… in a very appealing way. The 110-room hotel is celebrating its 150th anniversary. An excellent staff lovingly maintains this gem. With different layouts, all rooms are artfully decorated to highlight the hotel's Beaux Arts pedigree without sacrificing state-of-the-art technology.
The main hotel epitomizes low-key luxury yet accommodates well behaved children, especially during the school holidays. A resident cat (Kleopatre) who sits on the Reception Desk welcomes guests. The lobby celebrates Brenner's Park history with a timeline, themed walls and displays of the two families who have preserved its beauty over generations. Take advantage of classic recreational facilities including a large pool in a frescoed ballroom. The concierge arranges day trips to tour nearby Riesling vineyards or play golf. You're in for a worry-free, pampering parent-child getaway.
The newest addition to the hotel, Villa Stephanie Spa & Wellness, wraps the fine service and elegance of Brenners into an even more serious adult spa environment. There are several treatment rooms. Go for medical services, such as cosmetic surgery, injectables, nutrition or physical therapy that are housed nearby. Dine in the private villa restaurant if you're focussed on the spa or a detox package.
Planning a Baden-Baden Retreat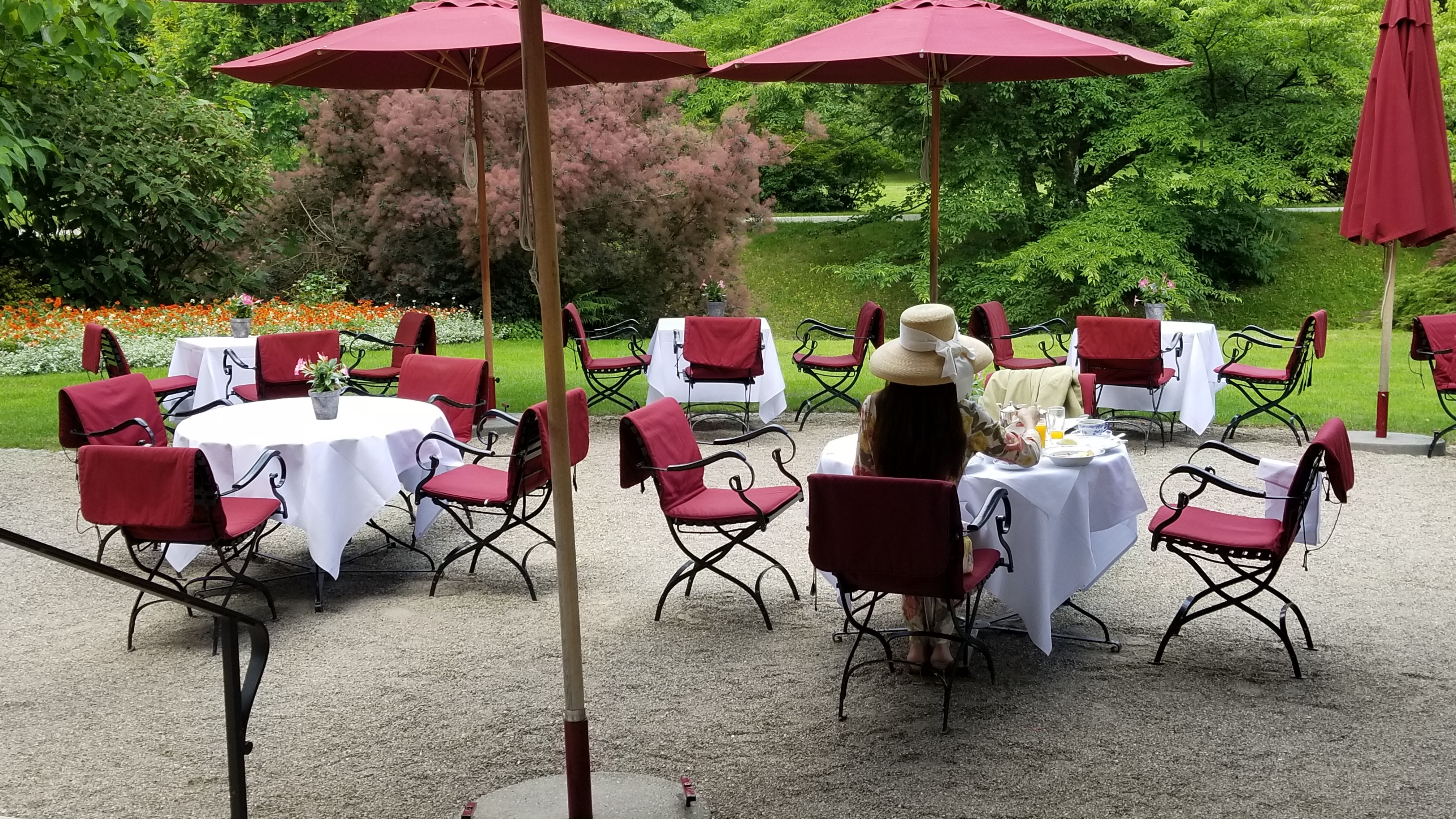 Baden-Baden, first and foremost, is a spa town. Whether you stay in a hostel or a palace, book wellness treatments in advance of your arrival. Certain facilities only accept guests of a certain age.
Getting to Baden-Baden is equally stress-free. Drive 90 minutes from Frankfurt Airport, or fly into the local airport. The town is well served by train express buses from many German cities.
Couples and families with adult children will want to book one of Brenners special offers, which change seasonally. Choose from packages including museum tickets, or a guided sightseeing tour of the Black Forest in one of the hotel's nostalgic older cars. Drop your kids off at the fully stocked and supervised kids club so you can be pampered, worry-free, at the spa. This pet-friendly palace welcomes Fido but charges a 40€ per day fee that includes a posh dog pillow.
May, August and October are the busy horse racing season, and the very popular Christmas Market runs November 29-January 6 each year, so plan carefully. For more ideas on local sightseeing, other hotel choices (there are many options plus vacation rentals) and dining, please visit the Baden Baden tourism office.
Dear Reader: This page may contain affiliate links which may earn a commission if you click through and make a purchase. Our independent journalism is not influenced by any advertiser or commercial initiative unless it is clearly marked as sponsored content. As travel products change, please be sure to reconfirm all details and stay up to date with current events to ensure a safe and successful trip.
---