Celebrate Jackson, Mississippi's Homecoming in 2022 and feel the beat as the "City with Soul" marks its bicentennial. Jackson boasts powerful Civil Rights monuments, terrific museums and a delicious and diverse culinary scene. Expect one of the warmest welcomes you'll get south of Mason-Dixon Line.
My white family traveled there for the Jackson Homecoming to experience some of the 200 events that mark the city's birthday. We also paid our respects to an important milestone in American history — the Great Migration of approximately 6 million Blacks from the South to find better opportunities between the Civil War and World War 2.
Many destinations, especially in the South, paint themselves woke to the issues of diversity, equity, and inclusion. Some, like Montgomery and Jackson, began the process of reckoning with a brutal past long before 2020.
For our family, the time was right to explore the legacy of racism in one of the Blackest cities in America.
Jackson's Museum of Mississippi History / Mississippi Civil Rights Museum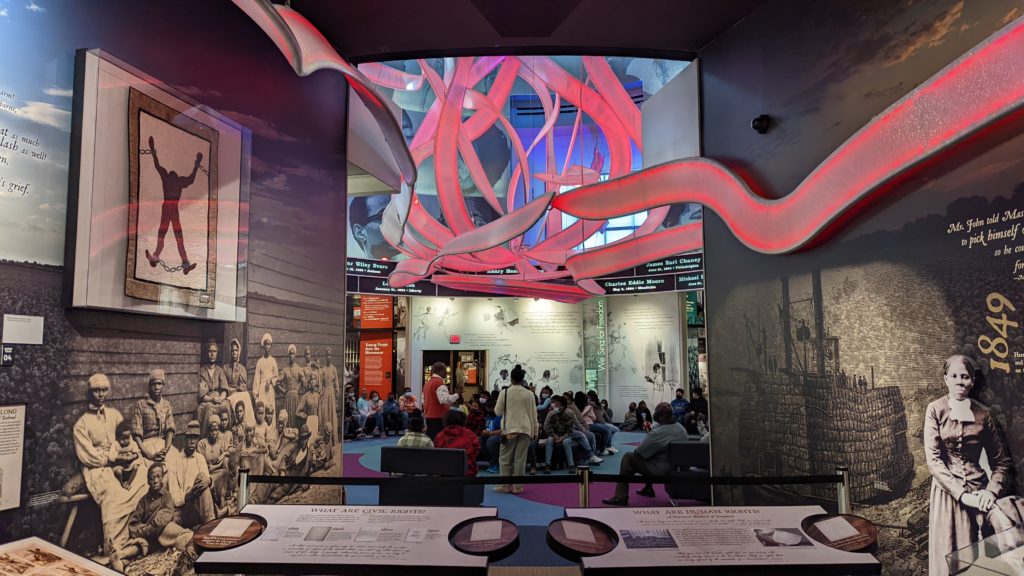 Jacksonians – 82% of the city's population is African American — are the first to admit that amid much progress, there's still work to be done. Being the state capital has provided resources to do some of that work by commemorating places in the Civil Rights struggle that are both powerful and painful. Historical plaques mark the Art Deco Greyhound bus station where so many Freedom Riders were arrested and the Woolworth's Lunch Counter where student protesters were beaten.
Jackson's most direct examination of its past is the stunning MIssissippi Civil Rights Museum, adjacent to the Museum of Mississippi History. Did you know there was a secret Sovereignty Commission established by Governor J.P. Coleman to block integration efforts after the 1954 Brown v. Board of Education decision? Thousands of Sovereignty Commission documents and artifacts on display chronicle the state government's relentless and systematic discrimination between 1956-1977.
The proof is staggering. Galleries and exhibits, video monitors and audio tracks, photos and newspaper clippings shout out hate and bloodshed. The exhibit is circular so there's no escape. Museum docents, such as former Freedom Rider Hezekiah Watkins, share compelling stories with school groups and visitors. It is a difficult and important experience — suitable for school-age children and their families, who will have much to talk about.
Jackson Mississippi – Southern Charm and Tough
In Jackson, the struggle for social justice continues with a Southern grace that charms visitors. Expect delicious and creative Southern cooking, sweetened tea and more 'Sirs' and 'Ma'ams' than in "Gone With The Wind."
Visitors with preconceived notions quickly see how much life has changed for Blacks in Mississippi. There are two historically black universities, Jackson State (founded 1903) and Tougaloo College (1869) which have long provided opportunities.
Like Austin, Jackson is the liberal capital of a very conservative state. Also like Austin, there's a full calendar of events and festivals. All summer, celebrate Homecoming events and the rich musical heritage of the Mississippi Delta Blues at local venues. Catch Juneteenth in mid-June, a Black Rodeo in July and more. Come to the annual Mississippi Book Festival to read and learn about the state's many notable authors: William Faulkner, Eudora Welty and Richard Wright among them.
Introducing Younger Kids to Jackson Mississippi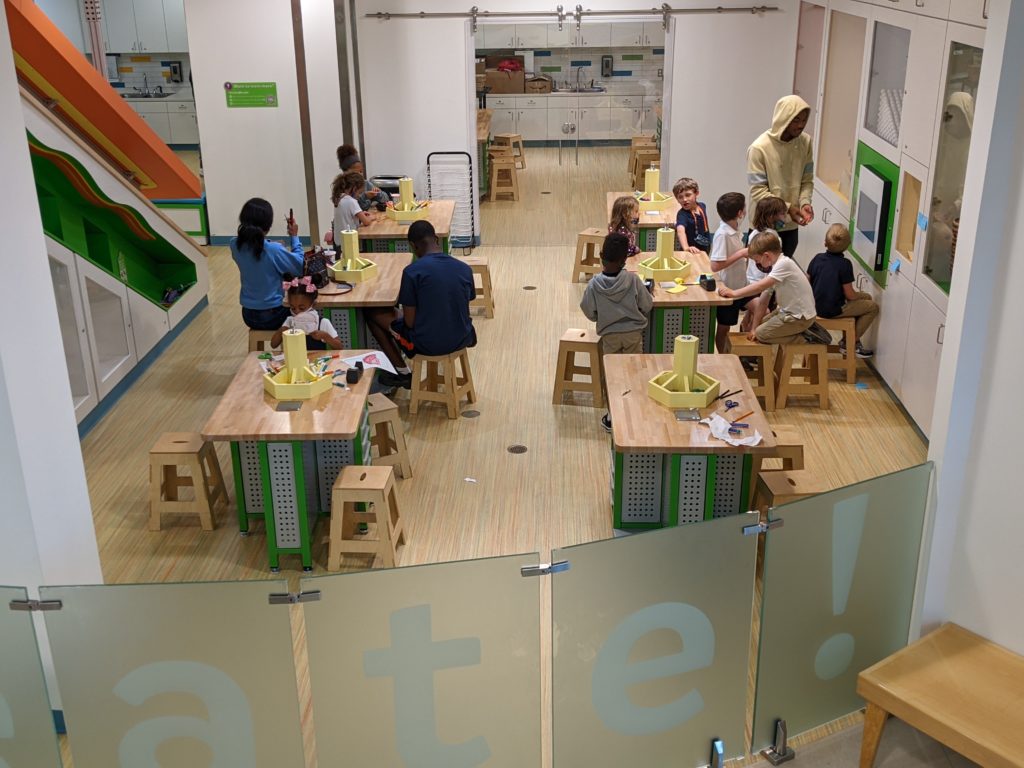 Start your visit in LeFleur Bluff State Park, the place for boating and camping on Lake May. The recently installed all-abilities playground is designed for visitors with any disabilities to enjoy, with many structures for the mobility impaired. This park is more than a place for the kids to let off steam; it's at the heart of the city's LeFleur Museum District.
Head to the Mississippi Natural History Museum where an authentic giant dinosaur whale skeleton greets visitors. These folks take the South's flora and fauna seriously. Encounter one of the state's largest catfish. Ogle a two-headed snake. Stroke a baby alligator and find out from a naturalist where it goes when it's all grown up (which takes years.) If your family qualifies, stop into the Under-5s Room to see what museum staff are working with. It's a safe and quiet place to engage with learning toys without having big kids trample on you.
The Mississippi Children's Museum is another special place which joyfully serves its diverse community. Kids interact with museum staff and each other, playing at careers or at the waterplay zone. There's an underground passage lined with rocks that tell the geological history of the region. A Craft Machine resembling a junior maker studio encourages kids to create vehicles and test them out on an overhead conveyor system.
Jackson Homecoming for Teens
We stayed at the new Homewood Suites by Hilton Jackson, a convenient and affordable place at the heart of the restored Art Deco Fondren neighborhood. Young-at-heart Fondren is made for walking and playing at the High Ball Lanes Bowling Alley, a vintage movie theatre and several fine restaurants. (Families can also stay at antebellum-style Fairview Inn, a colonnaded luxury bed and breakfast, for its classic Southern ambiance.)
The Mississippi Sports Hall of Fame delights teens and sports fans of any age. If you follow baseball, learn more about Mississippian Jake Gibbs. Football fans get a thorough introduction to the careers of superstars Walter Payton, Jerry Rice and Brett Favre. Archie Manning (father of Eli and Peyton) is featured among many others. Roam the MS Legends Locker Room and learn about the color barrier that Black athletes faced in the major leagues.
Then it's off to Sal & Mookies New York Pizza & Ice Cream Joint nearby for a fun lunch.
Come Home to Jackson at Its Museums
The Blacks who left the South are commemorated at a new show, "A Movement in every Direction: Legacies of the Great Migration" at the Mississippi Museum of Art. Twelve contemporary Black artists were invited to examine their ancestors' migration to other parts of America or the world.
Study the sequins and quilting adorning photographic shadows of her ancestors by Akea Brionne. Robert Pruitt's "A Song for Travelers" mural and Zoe Charlton's playful 3D set of modern planes flying over a long ago town will intrigue kids.
Explore the restored crossroads town, living history farm and educational displays at the Mississippi Agriculture & Forestry Museum. Learn about King Cotton — the crop that made Southern plantation owners so wealthy was the real cause of the Civil War. The Ag Museum doesn't highlight that enslaved people were crucial to cotton production. We did learn, however, that when jobs were considered too dangerous for slaves, plantation owners brought in Irish immigrants whose lives were less valuable on the open market.
A Jackson Mississippi Homecoming is About Civil Rights
In Jackson, Mississippi many businesses are run by Blacks who chose not to migrate. Resources are allocated to studying and revitalizing local monuments, several of which are on the National Civil Rights Trail. The Farish Street Neighborhood Historic District comes alive each September, when the spotlight shines on the city's former center of Black culture, commerce and nightlife.
The Smith Robertson Museum, the first schoolhouse for children of color in 1894, now honors the city's Black history and culture with exhibits that all ages appreciate. Civil Rights activist Medgar Evers Home, now a National Park Service monument, is awaiting restoration. A Visitors Center is planned in the Elraine subdivision, one of the earliest planned communities for people of color.
Young couples and families live in new condos at The District at Eastover, site of the state's first Food Hall. Drop in for the community parties each Thursday. Follow up with very good Southern Creole fusion – onion rings, grilled fish and mashed potatoes, bread pudding, at Lou's Full Serv nearby.
Jackson Eats: Much More Than Southern Cooking
Because my husband is from a Texas farm family, we are very selective about Southern cooking. That's why the stop at Sugar's Downtown for fried chicken and waffles and ridiculously pink kool-aid was such a treat. Get even more deep South at Bully's. One of the James Beard Foundation's America's Classics, Bully's serves "quality food that reflects the character of their community." At this roadside stop, join locals enjoying oxtails, neckbones, macaroni and cheese, fried chicken and Southern sides like black-eyed peas.
Locals love Brent's Drugs, a ca. 1946 soda fountain and diner in Fondren. Dive into their famous pancakes. Even better, steel yourselves for a biscuit sandwich. Locals spread fruit jelly (never butter!) on both halves of the biscuit before enclosing fried eggs, grilled ham, cheese, sausage and gravy and more. Order a hamburger and get a bun stamped with the "Jackson 200" logo. Come after dark when Apothecary, the speakeasy in back, opens to the public.
Walker's Drive-in, also in the Fondren neighborhood, features steak, po'boy sandwiches and lunch plates from $11 with a drink and all the fixin's.
The Writers of Jackson Tell Its Story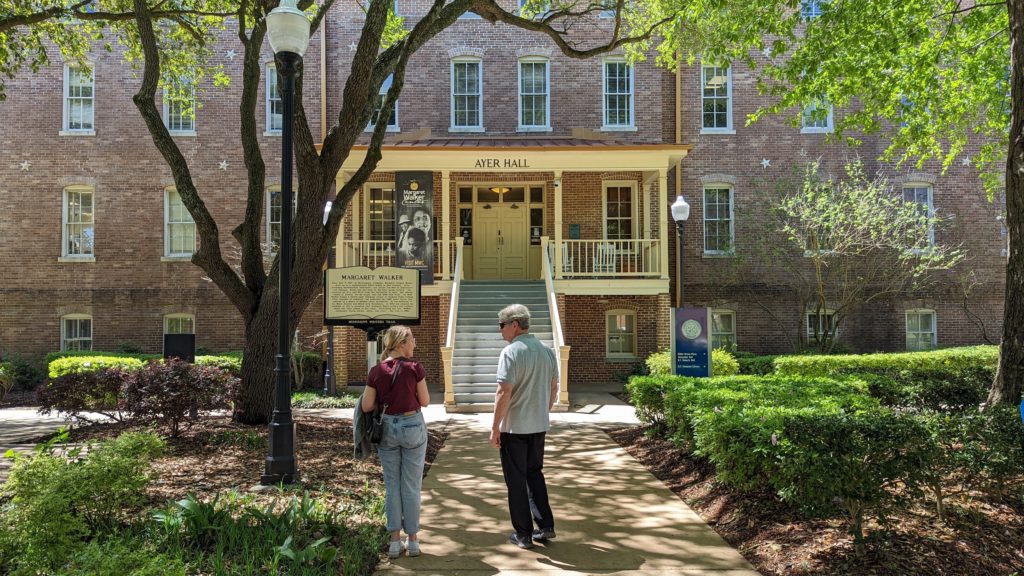 Jackson's literacy legacy, like its sports, is outsized compared to its population. Noted hometown authors include Eudora Welty (author of "One Writer's Beginnings"), Dr. Margaret Alexander Walker (Black poet and professor at Jackson State University) and Richard Wright (Black author of "Native Son.")
Their work and that of other Mississippi authors is celebrated full time at the famous Lemuria Bookstore. Founded by John Evans in 1975, Lemuria is still a beacon for book lovers and collectors from around the world.
Our family was fascinated by where Jackson had started and what the city had become. We asked Evans, who had played a role in Jackson's social justice evolution? We knew that in 1963, Medgar Evers was murdered because of his work as NAACP field secretary. It took three trials in Mississippi over a 30-year period to convict white supremacist Byron De La Beckwith. The case garnered tremendous publicity. Had Eudora Welty, perhaps the city's most famous white woman, lent her prestige to the cause of justice?
"As far as Miss Welty's participation in the Civil Rights Movement, I don't think that public protests would have been part of her character," Evans said. Evans noted, however, that Ms. Welty wrote a very powerful short story, "Where Is the Voice Coming from?" about Beckwith, published in The New Yorker after Evers' assassination.
Lauren Rhodes, former director of the Eudora Welty House & Garden, adds, "'Where Is the Voice Coming from?' is Welty's response to the horror of Evers' murder, and a clear stand in solidarity with the Civil Rights Movement."
Prepare For Your Homecoming in Jackson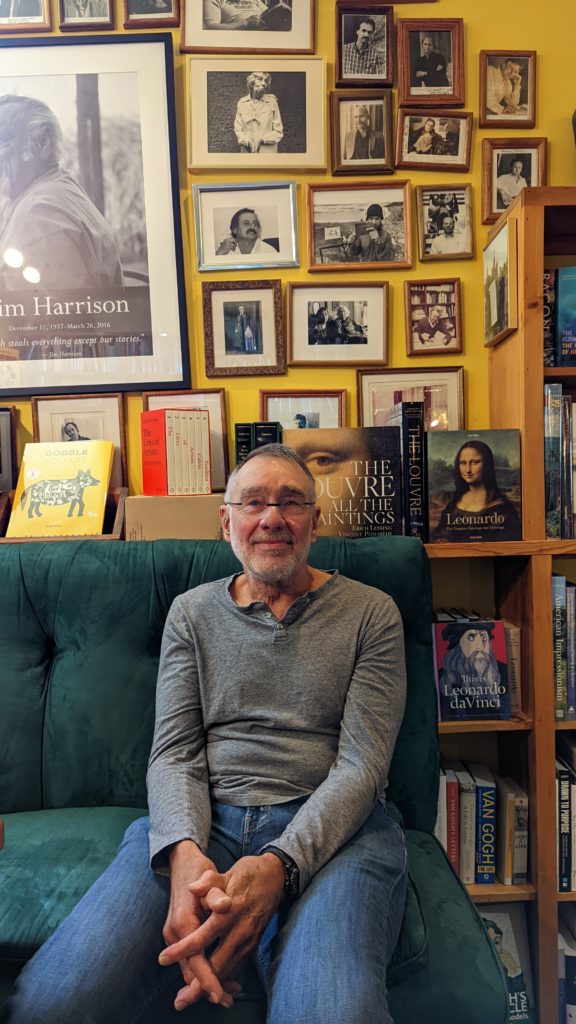 Reading Eudora Welty's "Collected Stories," Evans says, is the best way to understand Jackson's tumultuous history. The Pulitzer Prize-winning author's museum home remains one of Jackson's most popular tourist attractions.
Evans added that Ms. Welty did a book signing at Lemuria with poet Dr. Margaret Alexander Walker. "Welty also gave a reading to Millsaps College's first integrated audience in 1963," Rhodes notes. "Miss Walker and Ms. Welty actually became friends and used to refer to their public appearances as their sister act."
Visit Jackson Mississippi: Why and Why Now
Travel provides countless teachable moments and Jackson is full of them. It's much more than a fun city filled with family attractions, great meals and Southern culture. It's a city with a soul forged by struggle, overcoming and joy.
Some families see travel as the path to raising global citizens. If travel helps our children realize the great need for change, then Jackson, Mississippi is a place that showcases what change can mean.
And Some Homework
Thanks to John Evans of Lemuria Books for his recommended readings about Jackson, the Great Migration and growing up in the South. All of Evans' reading suggestions may be ordered through the Lemuria website. To order a hard copy of the comprehensive JXN Homecoming Guide, see VisitJackson.com or call 800/354-7695.

Dear Reader: This page may contain affiliate links which may earn a commission if you click through and make a purchase. Our independent journalism is not influenced by any advertiser or commercial initiative unless it is clearly marked as sponsored content. As travel products change, please be sure to reconfirm all details and stay up to date with current events to ensure a safe and successful trip.
---