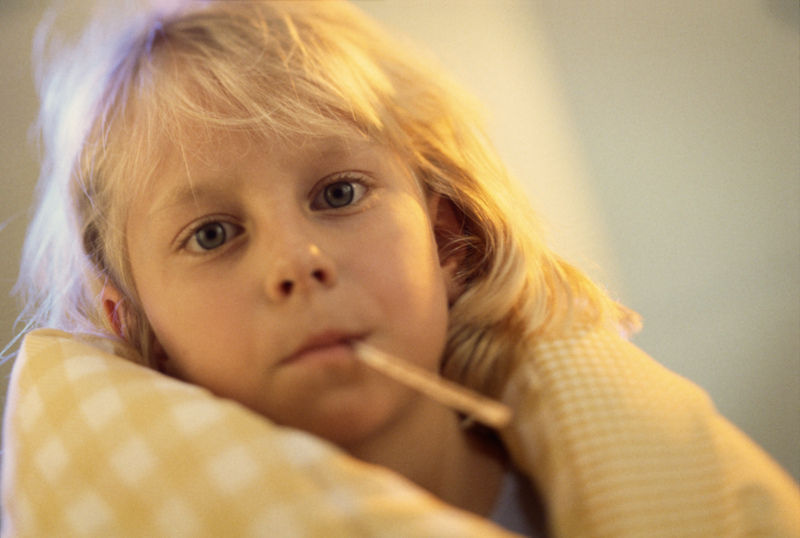 Here are some medically proven allergy prevention tips, designed to help you identify and overcome travel situations likely to aggravate asthma or allergies, and cause problems that can ruin a vacation.
Did you know that more than 50 million Americans — more than 20% of the population — suffer from some type of allergic disease? In fact, researchers have found that 70% of people with asthma also suffer from allergies, and that allergic rhinitis, an allergy that gives victims an annoying runny nose, accounts for 17 million doctor visits annually in the US.
Did you know that dust mites can't survive above 2,500 feet? Or that the beach is generally allergen free? These odd facts should be of interest to parents, who may be surprised to learn that 4.8 million asthma sufferers are children under 18, (a number that accounts for 11% of school aged children).
According to John Costa, M.D., editor of the "Harvard Medical School What To Do About Allergies" report, "An allergic response occurs when the immune system tries to defend the body against something that isn't ordinarily dangerous, such as pollen. In that sense, the immune system's response is abnormal," he adds, and of course, travel to different regions has the potential to expose sufferers to new allergy triggers.
Here are some tips to help you reduce conditions and situations likely to aggravate the discomfort of asthma and allergy sufferers in your family.
Lodging: What to Watch Out For
Surveys show that 45% of U.S. residents stay at a hotel/motel when traveling (statistics provided by Travel Industry Association of America "TIA"). Here are some things you can do to avoid aggravating conditions.
Book reservations at hotels that offer guests clean, smoke free, air and water filtration systems. (For example, Best Inns and Suites was the first national chain to offer these amenities.) Also look for the PURE room system, which turns hotel rooms into 99% germ and particle free safe havens for allergy and asthma sufferers. For an extra $15 to $20 per night you can book a PURE room and bring uncomfortable symptoms to a halt. By 2009, all Wyndham Hotels and Resorts will offer PURE rooms, as well as many other national hotels. Visit PURE Rooms for more information on the seven-step sanitizing process and how to book a room.
?  Request fiberfill pillows or bring a dust mite-proof encased pillow from home.
?  Prearrange maid services to occur when leaving your room each day or no less than 20 minutes before you expect to return. This lets the dust settle after vacuuming and changing sheets.
Automobiles: What to Watch Out For
Nationwide, 80% of U.S. residents use an automobile, truck or RV when traveling (TIA).
?  Before leaving home, have the air conditioning tested and the air-filters replaced to improve efficiency and keep indoor air as clean as possible.
?  Keep windows tightly shut and the air-conditioning set to "re-circulate" when traveling in slow traffic, dusty areas, or when behind a truck or bus with heavy exhaust emissions.
Air Planes: What to Watch Out For
There has been a lot of press coverage the past years about the "bad air" inside airplane cabins, a sensation primarily caused by the fact that many airplanes recirculate the air within the cabin at takeoff, rather than drawing in "fresh" air from the outside. Here are some helpful tips to make the most of your breathing room.
?  Cabin pressure changes, stale air and re-circulating germs all contribute to priming the pump for sinus and ear congestion upon landing. Use nasal spray and oral decongestants 30 minutes before take-off and landing and drink lots of water during the flight.
?  Keep emergency medicines in a small carry-on bag at your seat just in case your luggage winds up in a different airport than your destination.
?  If you have food allergies, prearrange special diet requests with the airline or travel agent or bring your own food. With sensitivity to peanuts being such a hot issue, some airlines will make a special on-board announcement asking all passengers to refrain from eating snacks or foods containing peanuts during the flight.
?  Some airlines use deodorizing air sprays that can irritate sensitive airways. And in certain countries, the entire airplane cabin may be sprayed with an insecticide upon landing, to prevent passengers from carrying agriculturally-destructive insects into the host country.
Trains & Land Transport: What to Watch Out For
Little more than 1% of U.S. residents use a train, ship or other mode of transportation (source TIA).
?  Easier on the ears and sinuses, train travel might make sense for allergy and asthma sufferers now that smoking is not permitted on all AMTRAK trains in the US.
? However, the second-hand smoke in taxi lines at most metropolitan airports and train stations is still tough to overcome.
? On a positive note: electric hookups on trains make it possible to take a breathing treatment using a portable nebulizer if needed.
Resources for Families with Allergy and Asthma Sufferers
Medical research in the field has brought about many exciting discoveries and ways in which to reduce the suffering of asthma and allergy victims. As harvard Medical School's Dr. Costa notes, "We've learned a lot in recent years… One major breakthrough is that we now know that there is much more to it than the release of histamine, one of the substances involved in an allergic reaction.  Inflammation also plays a major role, along with a sizeable cast of chemical players."
The internet can help moms and dads keep up to date on the information available. There are many good travel health tips shared by the group, Mothers of Asthmatics, who partnered with Best Inns and Suites to purify guest rooms. For more information, visit their website at Allergy & Asthma Network Mothers of Asthmatics or pick up a copy of "A Parent's Guide to Asthma" by Nancy Sander (Plume). Another good online resource is The American Lung Association's website for at home and school tips.
The "Harvard Medical School What To Do About Allergies" report is updated regularly and can be purchased through the school's website.
Dear Reader: This page may contain affiliate links which may earn a commission if you click through and make a purchase. Our independent journalism is not influenced by any advertiser or commercial initiative unless it is clearly marked as sponsored content. As travel products change, please be sure to reconfirm all details and stay up to date with current events to ensure a safe and successful trip.
---