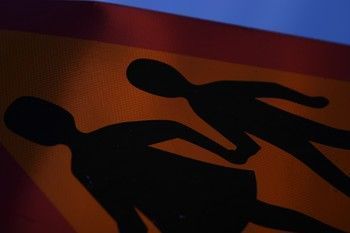 When travelers are surveyed about what is most important to them when planning a family vacation, the No. 1 answer is a safe environment. But while safety is top-of-mind when planning a vacation, many families often forget the most common-sense safety rules once their vacation begins.
In case you're wondering how safe it is to let the kids wander around your hotel, here are some tips from the pros to make your resort vacation a risk-free and stress-free experience.
Hotel & Resort Safety Tips from the Pros
1. Make sure the door to your room is always locked, and make it a habit to use all locks, including the deadbolt and chain. If you choose to stay in a room that faces the pools or beach, make sure your sliding doors and windows have sturdy locks.
2. Avoid rooms iwth ground- or second-level windows. When possible, choose a room between the third and sixth floors as they are high enough to discourage access from the street, yet are within reach of most fire-department ladders.
3. Instruct children that only grown-ups should answer the door. Even when someone identifies himself as a hotel employee, only an adult should answer the door, and, if the visitor is not expected, call the from desk to confirm his or her status before letting them in.
4. Review the resort's safety information with your children upon check-in; it's in the bound hotel guide in your room or broadcast on the hotel's TV. Make sure everyone knows how to find the nearest exit, where the staircase leads, and how to reach the front desk in case of emergency.
5. Park in well-lit areas and as close to the hotel as possible, as many hotel thefts take place in parking lots and structures. Women traveling alone should ask for an escort to their cars at night, or use valet parking services.
6. Choose a hotel with surveillance cameras as they can provide an added layer of security to help prevent theft and discourage criminals. Cameras not only help hotel staff track the safety of their visitors, they are also helpful in identifying criminals if a crime does occur.
7. Never walk barefoot through a hotel's public areas. Keep shoes handy near the front door of your room in case of unexpected evacuation due to fire or other emergency.
8. Even in resorts with lifeguards, parents should always monitor their children's activities in the pool. In fact, parents should accompany their children in the pool whenever possible.
9. Accompany children at all times in a hotel's public areas. Hotels and resorts are getting larger and larger, and it's easy for a child to become lost. Experts we interviewed say security staff often escort a child back to his or her room, only to find that the parents have sent the child out, unaccompanied, to play in the pool, game room, or buy a snack.
10. Always remember that even though family resorts are fun, happy places, they are also unfamiliar territory, and therefore it's easy to become disoriented or lost.
11. Make sure your children know the name of the hotel where they are staying in case they get lost. Whenever you leave the resort, place a 3×5 card in your children's pockets, a hotel business card, or some other form of identification, with your name and contact number. If your children become lost, this will help authorities reach you quickly.
12. Children carrying a cellphone should have the hotel's address and phone number programmed into memory. Some cellphone providers have a feature that makes it easy to track your child's location via the phone's GPS.
13. Keep recent photographs of all children with you, which can speed up the search process if family members get separated. When traveling abroad, always keep a photocopy of each child's passport with you.
14. Ask your family doctor or pediatrician to recommend a doctor or facility near your vacation destination prior to departure.
15. Bring plenty of water with you on airplanes, while driving and while walking through the theme parks. Kids can become dehydrated quickly.
16. Dress your toddlers in brightly colored clothing, so they're easier to spot in crowds.
Never Forget the Family Vacation Fun
Keeping your family safe and secure while traveling doesn't require a lot of work, and it shouldn't. Relax, remember the fun, make memories together, maintain that positive attitude and everyone in the family will feel good about their holiday.
Dear Reader: This page may contain affiliate links which may earn a commission if you click through and make a purchase. Our independent journalism is not influenced by any advertiser or commercial initiative unless it is clearly marked as sponsored content. As travel products change, please be sure to reconfirm all details and stay up to date with current events to ensure a safe and successful trip.
---