From playing on the "SC" Boardwalk in summer to apple picking in the fall, some of the best family vacations happen when you do Santa Cruz with kids.
When most people think of excursions from San Francisco, their compass points north toward the wine valleys of Napa, the rocky coast north from Bolinas, the stark hills and pine forests of Sonoma. But turn around, and the first major tourist center to the south is the seaside, surfing-crazed Santa Cruz. It's a sweet little college town, with a beautiful main street, good for walking, java stops and adult shopping. But first, you must drop the kids at the SC Boardwalk.
Summer Lovin' Sun & Sand on the Historic Santa Cruz Beach Boardwalk
The Santa Cruz Beach Boardwalk (400 Beach Street, Santa Cruz CA 95060) opened in 1907, and it's the oldest of America's great beachfront amusement parks. The SC, as it's known, is still ranked "best oceanfront amusement park in America" by the theme park industry, and has rides, a few coasters, games, a wild arcade with some classic PacMan games and old mechanical fortune tellers, a Pirate ship minigolf course, and a bowling alley. It's also mostly handicap accessible.
To enhance the nostalgia, the SC Beach Boardwalk has been a leader in the midway preservation movement and is a designated California Historic Landmark. The terrific rattling Giant Dipper wooden coaster will turn 100 in 2024. Classic toddler rides are clustered at the south end of the Boardwalk. Their landmarked Looff carousel dates to 1911. Don't let teens scoff at riding the carousel — adults scramble for the outermost row of horses so they can grab silver rings dispensed at the carousel's edge to throw at a big laughing clown face. Sounds crazy but really fun!
We liked the mellow, lay-on-your-belly Cliff Hanger for its ocean views and the delightful, grandparent-friendly Sky Glider cable car. Be sure to check out the boardwalk's newest rides and attractions like the 65′ Shockwave rotating on a disk. Loggers Revenge is a fun water ride for hot days. Thrill to Undertow coaster, Desperadores, and the pretty Sea Swings. The 36-foot-tall carousel swing carries 64 riders through the sky overlooking the Monterey Bay.  Desperados offers a different and unique experience as an interactive arcade-style game; 16 players sit atop moving saddles and aim to capture "the bad guys" after being trained by the "Sheriff" on how to use the weapons. Here's a quick preview as the Beach Boardwalk turns 110.
Touring Santa Cruz With Kids Means Putting in Boardwalk Time
Don't miss it. This place is a foolproof hit for kids of many ages and good for several hours of fun. It's open daily from Memorial through Labor Day, and during weekends in spring and fall.
Admission is free! Pay only for the rides and games you choose plus they have Dollar Nights. You'll save a lot of time by buying writsbands in advance. Staying awhile? See if an annual pass is a good value. In 2022, look for live evening concerts on the Collonade Stage each Thursday through mid-August. Outdoor movies are shown Fridays at 9pm; bring your own chair.
In Santa Cruz with Kids? Tell them this is where Mainland Surfing was Born
Some may dispute it, but the Cruzans say that in the early 19th century, two wealthy Hawaiians who visited the region saw the great swells, made themselves surfboards out of redwood trees, and took to the waves, thereby making this the birthplace of mainland surfing. It's true that all around Santa Cruz there are beautiful Pacific beaches with water that's a bit too cold for most (but your kids may dive in).
All the more reason that legendary surfer Jack O'Neill developed the original thermal barrier here. It soon was known as a wetsuit, allowing local surfers to stay in the water much longer than ever before to perfect their craft.
A respected figure in the industry and owner of successful surf shops, the town's favorite son died in 2017 and is honored with a wonderful O'Neill Photo Mural just beneath the Santa Cruz Dream Inn Hotel at the north end of town. Don't miss it and, if you're really into surfing, grab a local craft beer or Pinot Noir at the hotel's Jack O'Neill Bar, also decorated with memorabilia from his storied career.
As if in its shadow, there's the Club Ed Surf School located on Cowell Beach — a favorite learning place for surfers — north of the Santa Cruz Wharf. Club Ed is probably for your teens, though they claim to have taught everyone from age 3 to age 70. Their instructor told us that 95% of students will actually stand up on a board in a two-hour introductory lesson. By the way, there's a tiny, private Santa Cruz Surfing Museum in a lighthouse a bit farther down the coast. Inland, there are several picturesque hiking trails along the Pacific bluffs.
Up Close and Under Monterey Bay
Everybody loves the multi-faceted but expensive Monterey Bay Aquarium, yet the crowds make it very hard for a family with young children to get close enough to appreciate the exhibits.
Instead, true oceaneers must visit the Seymour Discovery Marine Center, a research facility at the hilltop University of California at Santa Cruz (UCSC) campus. For a modest admission fee you can get close to and touch a variety of Monterey Bay sea creatures and learn how they've accelerated research in oceanographic sciences. Go under the suspended Grey Whale and calf (one-third scale) and past the wonderful science / art projects to the Shark Touch tank, Otter exhibits and Fat Innkeeper Worms display. We loved the Decorator Crabs who chose from a variety of colored foam balls to camouflage themselves from predators. The jellyfish and Hooded Nudibranch are transparent enough to reveal the UCSC students feeding them and doing research from above. Don't miss the free, docent-led 90-minute Younger Lagoon behind-the-scenes tours that grant access to the clifftop hiking trails. Head outside for the large research tanks housing two bottlenose dolphins, a Hawaiian Monk Seal and other sea mammals under study. If your kids didn't aspire to being marine biologists before, the oceanview galleries and intimate encounters will persuade them.
An added bonus:  When you tire of the heat and thrills at the Boardwalk, drop into the free Monterey Bay Sanctuary Marine Exploration Center with its high-tech views of the Monterey Bay ecosystem. Don't touch anything except displays but it's interesting to older kids and is funded by NOAA. It is located at 35 Pacific Avenue near the Beach Boardwalk entrance.
Explore Santa Cruz with Kids by Riding the Rails through the Redwoods
Up in the hills near Felton, you'll find the Roaring Camp Railroad.  It's a 19th-century steam-driven train that hauled logs in another life and now takes tourists on a delightful 90-minute ride through some of the few remaining old-growth redwoods. The train stops for a short walk among these majestic titans. Back at the station, you can shop at a Western store with an overhead model train in motion, saunter over to a respectable Bar-B-Q buffet and sit for a spell to watch a silly, old-fashioned stage melodrama.
You can even combine these experiences: take Roaring Camp's Pacific line 30 miles up from the Boardwalk, join the Roaring Camp Beach Train for a little tour, and steam back to the coast. Advance reservations are a must all summer, weekends and for their Starlight Rides; the Thomas & Friends themed rides that run a few weekends and over Halloween are especially popular.
Whether your family has an interest in marine life or not, take them on a Wildlife and Whale Watching Charter (c/o Chardonnay Sailing Charters), a wildlife adventure aboard the Chardonnay II. Your kids will hardly know they're learning with all the fun they're having. A professional naturalist brings along a marine biologist for a hands-on look at marine animals and exploration of underwater life. The Wildlife Ecology Charter cruise discusses kelp forest ecosystems and features grey whales during their Spring migration throughout Monterey Bay. While the kids learn more about our ocean's wildlife, parents can sip on complimentary champagne, coffee, pastries, fruit and juice. There are also more adult sunsail cruises, a fun lunch-time sushi cruise to spot dolphins and seals, and other themed trips making it a great two-hour escape.
Families Love the SC California Coastal Village Charm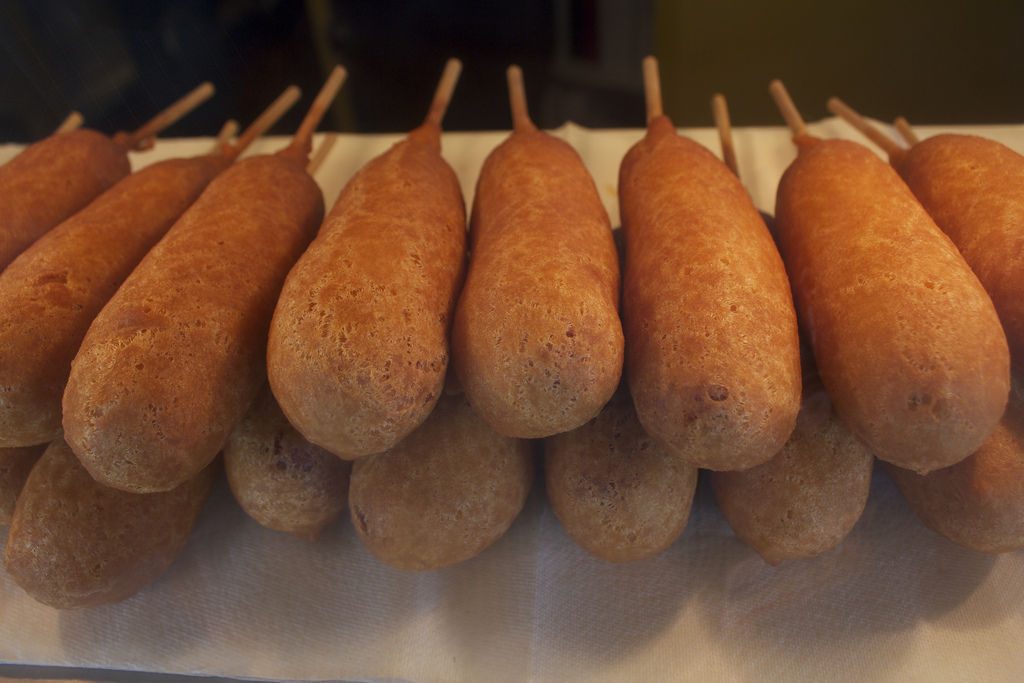 If you're searching for the California chill-out vibe, plan to spend a day in Capitola Village. The seaside resort town is one of the oldest on the Pacific Coast, and keeps its retro feel by having small galleries and boutiques on the quaint streets, and well maintained Venetian buildings.
Besides antiques shopping, make sure to stop by the Capitola Historical Museum, where you can check out a re-creation of a turn of the century vacation cottage and browse through pictures and artifacts of the town's past. The museum itself, housed inside a quaint schoolhouse in the village, is open Thursday through Sunday and accepts donations as entry fees.
Santa Cruz Kids' Fall Festivals & Cool Weather Fun
If it's too chilly for some of the region's great beach attractions, plan an outing for horseback riding or to the fun, noisy stock car races at Watsonville. This town is known unofficially as "America's Strawberry Capital" (pick in spring) and also grows some of the region's best apples (autumn). Gizdich Ranch in Watsonville serves as a great location for berry farming, with strawberries, raspberries, olallie berries and more available from May to July. All the fruits make for great jams, pies, fruit juices and sauces. Stop by the Pie Shop and Deli, located on the farm's grounds, to purchase some amazing freshly baked, homemade pies.
Founded on 60 acres in 1937 by Vincent John Gizdich, the ranch allows for visitors, especially families, to enter the orchard fields in fall to "Pik-Yor-Self." Walking through the hills you can pick as many apples as you desire for nearly one-third the price of grocery store apple. Red Delicious, Golden Delicious and Newton Pippins are some of the best types of apples Gizdich grows.
One of the most exciting things about Santa Cruz is the annual County Fair, also in Watsonville. Going back to at least the late 1880's (no one can agree of the exact year), the September Fair is one of the highlights of the back-to-school season. Each fall it's held in mid-September and — for five days! — features a big barbecue, carnival and entertainment from bands like The Ramblers and Jeff Carson. Located on East Lake Avenue in Watsonville, the fair is centered around six historic buildings. There is also a livestock auction and, more recently, the "Santa Cruz County Fair Idol" in which hopeful teenage singers and dancer show their town what they got.
Details for Planning a Santa Cruz with Kids Getaway
Now it's time to check in, not just to any old sleeping establishment, but to a destination unto itself. Just south of Santa Cruz in Aptos, perched on the bluffs above Monterey Bay, you'll find Seascape Resort in Aptos. This is a mixture of Pacific-coast-style, contemporary cedar-sided condominiums and hotel rooms within 5,000 acres of planned community, with two outdoor pools, a lovely paved-for-strollers path down to the Pacific, a free kid's program (seasonally available for ages 3-13), golf course, spa, tennis courts and more.
More than any distinct charm, it's Seascape's service, cuisine and facilities that make it a good base for an active family at any time of year. (It's also very popular for weddings and reunions if our visit was typical.) Rates for a two-bedroom villa with kitchen, fireplace, and balcony give your family lots of room to spread out. Book ahead to be sure that one of these privately-owned condominium units is available.
Inland in Santa Cruz is the hip, redwoods-themed Paradox Inn. It's distinguished by a huge redwood trunk serving as the lobby check-in desk. They have 164 boutique style rooms and 6 suites, plus the Solaire bar and restaurant if you don't want to try the Picnic Basket, Assembly or some of the town's other noted eateries. Summer weekends they open their pretty pool and cabanas to locals with day passes, making for a fun family scene all day long.
An oceanfront choice right in Santa Cruz is the Dream Inn Santa Cruz, a very retro stylish version of the town's classic motel. They've reopened the waterfront Jack O'Neill Lounge and Restaurant, where you can have a sea-to-table meal or drinks while listening to live music, indoors or out on the balcony. Check their website for seasonal family packages and enjoy the great ocean view from their huge pool deck.
Even farther down the beach hotel budget scale, the clean and super convenient Seaway Inn has a fridge, minibar, free WiFi and microwave in every room, and full kitchens in some. It's the perfect getaway with younger kids who long to be out and about in this pretty beach town.
Surf's Up!
Dear Reader: This page may contain affiliate links which may earn a commission if you click through and make a purchase. Our independent journalism is not influenced by any advertiser or commercial initiative unless it is clearly marked as sponsored content. As travel products change, please be sure to reconfirm all details and stay up to date with current events to ensure a safe and successful trip.
---