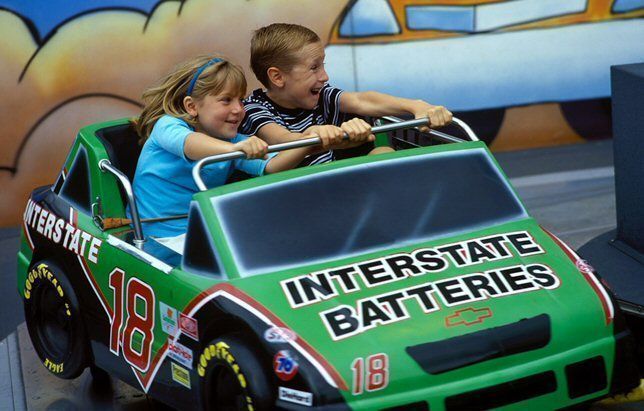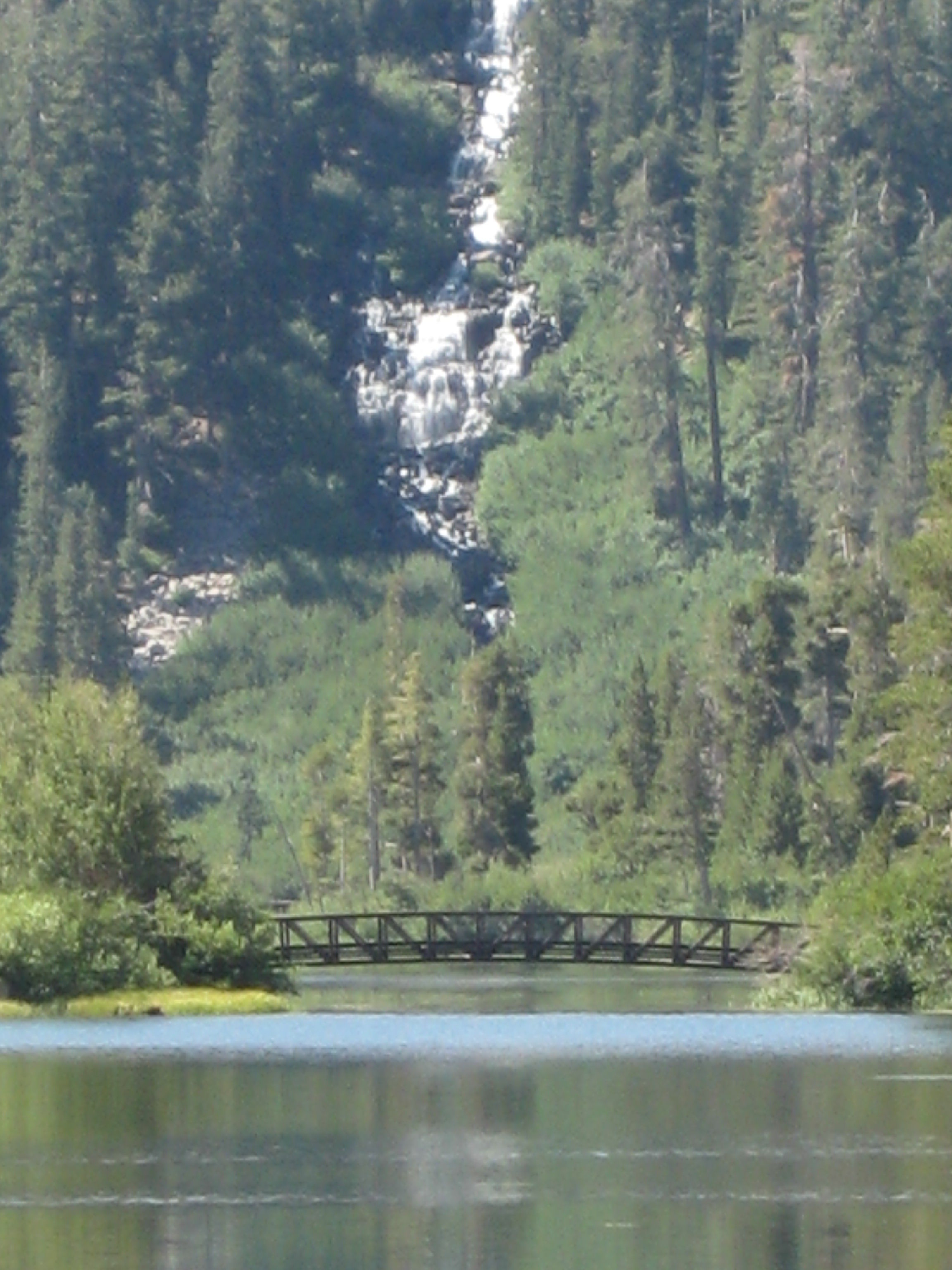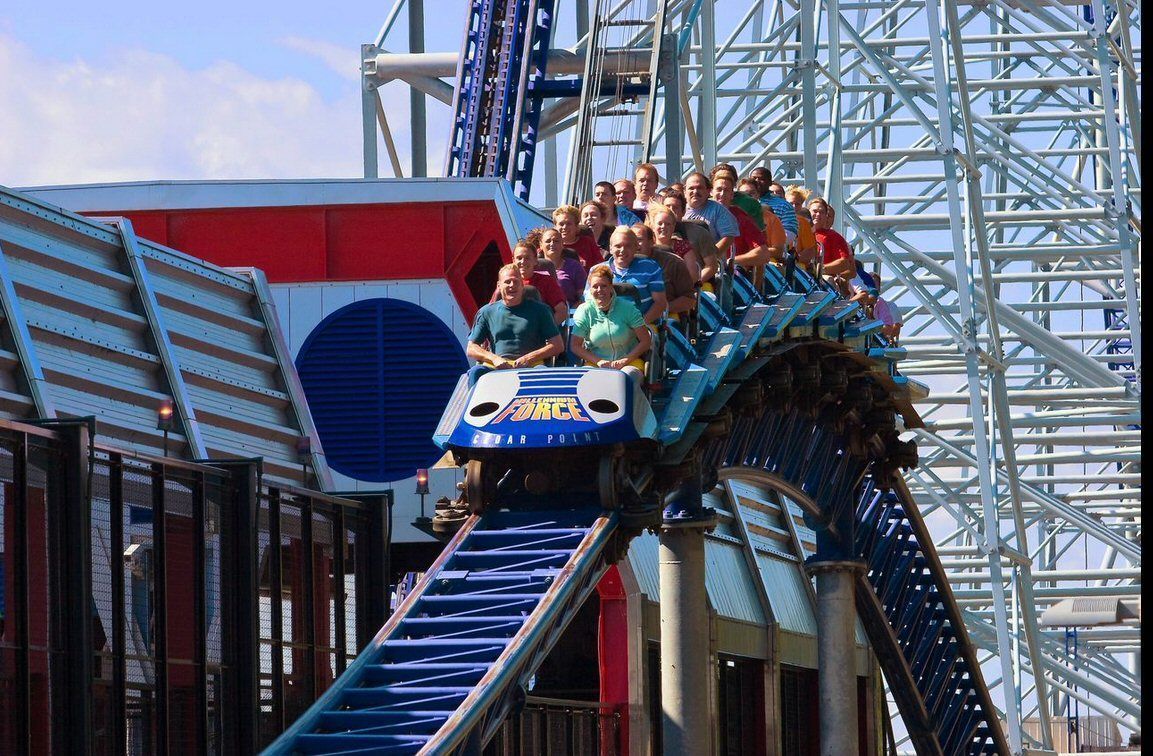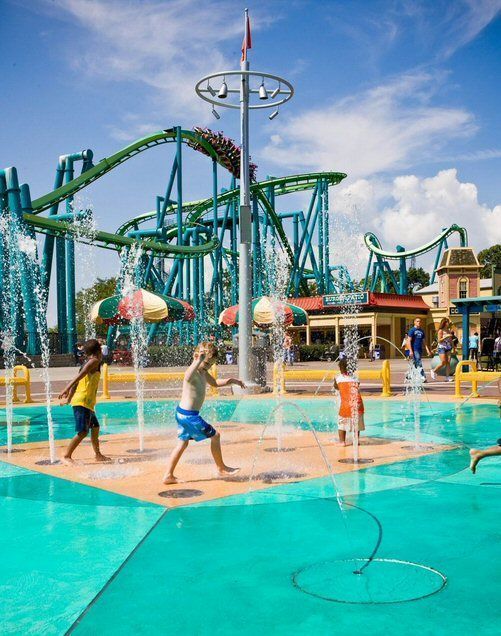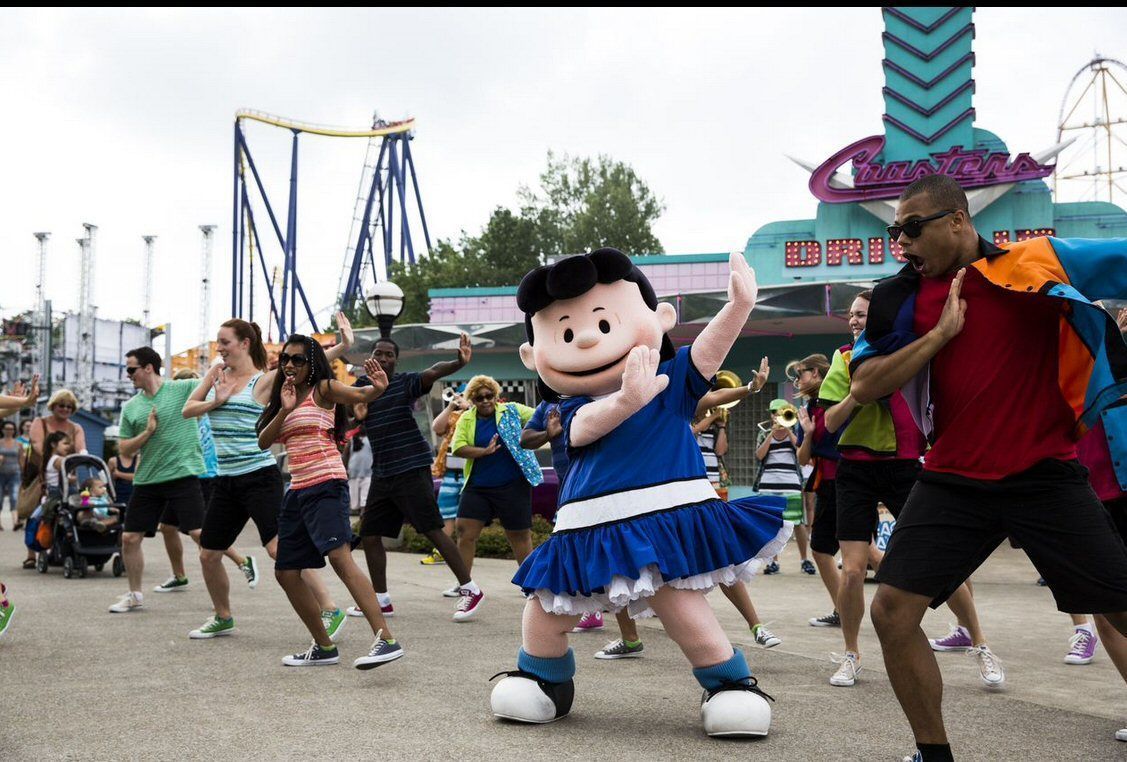 Cedar Point, a major Ohio amusement park, entertains the youngest members of your family with classic, state-of-the-art — and age-appropriate — thrills.
For some toddlers and pre-schoolers, a theme park visit is about getting autographs from Disney pals, or snuggling up with furry neighbors from "Sesame Street." However, there are young children, particularly those with older siblings, who are anxious to get on every thrill ride available to them.
If you're planning a multi-day themepark vacation where everyone in the family wants something different, then there's only one place that has it all, and more: Cedar Point (419/627-2350) in Sandusky, Ohio.
Cedar Point, a Theme Park for All Tastes
Cedar Point, a 364-acre peninsula in northern Ohio, opened itself up to tourists in 1870 as a bathing beach on Lake Erie. Today is "the world's largest roller coaster park" by virtue of its collection of rides (72) and roller coasters (17). Each year, from its mid-May opening until its Labor Day closing (plus seven more weekends through Halloween), Cedar Point welcomes over 3 million guests.
Critics love it, roller coaster enthusiasts love it, and families will find it the best theme park for those who want to sample the full range of rides and amusements when traveling with preschoolers. While it's famous for winning the Tallest, Fastest, Steepest awards for its coasters, in fact, many Cedar Point visitors are quite young.
Cedar Point's old-fashioned layout encourages visitors to stroll by the enormous variety of amusing activities on hand, pick a meeting point should anyone get lost, then plan their attack. Movie buffs will love the Good Time Theatre indoor ice rink, the Frontier Trail Zone with Wild West-themed rides and crafts demonstrations, and a high-dive show. Animal lovers will find a petting zoo; comic aficionados and pre-schoolers will adore the Peanuts-inspired Planet Snoopy playland, and culture-lovers will be delighted with the three antique carousels and classic midway design.
Rides & Amenities for Little Coaster Enthusiasts
This park is strict about its height requirements for all thrill rides and other safety issues. Fortunately, they take the burden of saying "no" off of parents by staffing an Official Measuring Station. If their staff feels your kids' Skechers or platforms shoes are too extreme, they'll measure them barefoot, so don't even bother to pretend you're traveling with a baby giant.
Cedar Park has designed a great collection of rides for littles ones. There are the classic favorites, such as mini-bumper cars and helicopters. Kids can fly a sky fighter plane, drive a Mustang, police car, hot rod or 4×4 truck, and pick the front or backseat for dune buggies that travel around a curvy track. Riders must be shorter than 54″ tall to ride any of these attractions, all scattered around Kiddy Kingdom.
Cedar Point also has a miniature version of bumper boats and motorcycles for those over 36″ (and under 54″). The Frog Hopper is a mini version of the big Power Tower thrill ride on the Gemini Midway.
The wonderful Planet Snoopy opened a few years ago and features a little-kid-friendly mini-train, mini tea-cups, pint sized trucks, bouncing tower, spinning balloons, rocket ships, games, and character appearances. After kids work up an appetite at Planet Snoopy, then can head to the new Peanuts themed restaurant with a large "kids only" menu and small "adults only" section. Rides with a Snoopy and Charlie Brown theme include the cute Kite Eating Tree, and the Red Baron, in which young kids can fly their very own biplane around and around. Both are in Planet Snoopy, where your littlest ones (above age 3) can try the Snoopy Bounce inflatable room and spinning space capsules.
Besides the park, the Cedar Point peninsula hosts a waterpark requiring separate admission and Challenge Park (pay as you go for thrill rides, speedway and minigolf), a marina, an RV campground, and a few resort hotels.
Family Getaways in Sandusky
Ohio's Ottawa County, located midway between Toledo and Cleveland on the south shore of Lake Erie, has attracted vacationers with activities from fishing to extreme thrills for over a century. It is a long-cherished summer destination for Midwest families and while it may be best known for the Cedar Point Amusement Park, this relaxed and friendly county has a variety of other attractions, most well suited to families traveling with young children. So, if you're dreaming of that all-American small town experience this summer, Sandusky and the Lake Erie Islands in northern Ohio are for you.
In fact, it's easy to plan a cheap family vacation touring the towns of Sandusky and Port Clinton. After you splurge for themepark tickets, and put aside some extra cash for the Soak City or Frontier Town waterparks, you can get very low budget at attractions like the surprisingly fascinating Merry-Go-Round Museum (419/626-6111) in Sandusky.
Families with little ones will want to drive through the dusty African Safari Wildlife Park (419/732-3606) and plan a half-day at the small-town dinosaur displays at Prehistoric Forest (419/798-5230).
Our family could devote a whole day to electric trains at Train-O-Rama (419/734-5856), located at 6732 East Harbor Road, Lakeside Marblhd, OH 43440-9401. It is a comprehensive collection of multi-guage scale model trains as well as 'toy trains' like Thomas the Tank Engine and Friends, and sells a variety of models. Their hours are pretty much their own, so be sure to call ahead before you plan your visit.
If you're traveling in summer or early autumn, you must stop by one of the many lakefront beaches at local parks. If you want to get away for a few days, or even spend the day on ferries, drop by Lake Erie's Put-in-Bay and Kelleys Island. In addition to the the fishing and canoeing available along the coasts of these small, largely residential islands, you'll find several small family inns for a nice lunch or an overnight stay.
Photos Courtesy of Cedar Point, Sandusky, Ohio
---
This story was accurate when it was published. Please be sure to confirm all rates and details directly with the companies in question, and stay up to date with current events to ensure a safe and successful trip.