Coronavirus – COVID-19 Update – March 15, 2020 : Due to the unprecedented health crisis faced by communities around the world from the coronavirus COVID-19, travel within, to and from the U.S. has been severely disrupted. Local governments, under the recommendations of the Centers for Disease Control and Prevention and World Health Organization, have banned large public gatherings and asked Americans to work from home in order to curb the spread of the virus. During the past few weeks, the airlines have reduced flights, cruise companies have suspended operations, and major museums, theatres, theme parks, ski resorts, some national park facilities and many businesses have closed temporarily — ranging from two to six weeks. Please contact your destination to confirm its operating hours prior to travel and read these useful coronavirus prevention tips on what you can do stay healthy and plan your next vacation during this period.  
Don't let shorter days get you down when the best family getaways and family vacation deals can really light up your winter. The shoulder season travel weeks between the holidays and spring break are a great time to plan an affordable vacation with the kids, whether it's exploring quieter beaches, a family ski or snowboard vacation at one of North America's top mountain resorts, a destination cruise, or a long weekend to explore local culture, festivals or a culinary break.
Make a New Year's resolution that's easy to keep: resolve to take a vacation. With 45% of parents admitting that they left behind paid vacation days during 2019, it's time to enjoy everything that is owed you. Not only is it healthy to take some vacation days and get the whole family away from their screens; it's also easy to find activities to do together, regardless of age, physical ability level or budget.
With our new directory of the 20 best winter 2020 adventures – compiled in partnership with Taking the Kids — you'll see how easy it is to book the best value winter family getaway guaranteed to make lifelong memories.
BEACH GETAWAYS FOR WINTER TRAVELERS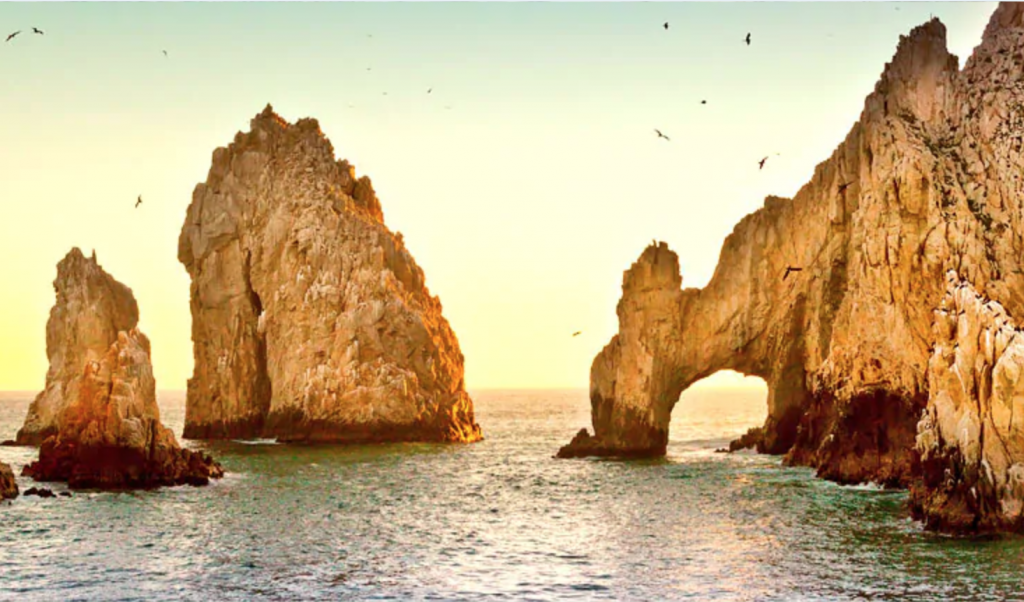 Beach vacations remain the most popular choice for all age leisure travelers, especially in winter. But we're done with flop and drop family vacations. We want to return home with more meaningful experiences than sunburn pain and know you do, too. That's why we're suggesting some alternative Southern towns along the Gulf Coast and southern California where you'll hopefully find the same temperate weather as their better-known neighbors — at better values.
In the Southwest, Galveston, Texas has prospered as a cruise ship port and used those resources to clean up its historic district. In fact, Carnival Cruises's Radiance will be the fourth ship to sail from this popular port beginning in 2021. Galveston is a great place for the active adventurer and thrill seeker.
The Pleasure Pier built in the style of the 1930's adds a fun amusement park where a wristband will buy the kids all the rides they like. The large glass domes at Moody Gardens support different habitats that range from rain forest to penguins to sharks, with a small palm-fringed waterpark for toddlers, three movie theatres and even a paddlewheel boat. There's a museum of flight and an Oil Rig Museum so when you're done making sandcastles in view of the rigs, you can head inside and learn more about them. Note that the amazing Schlitterbahn Waterpark is open year-round and is much less crowded than in summer.
Bypass busy Mission Bay in San Diego and base the family in Carlsbad, the cute beach town near the Legoland California Resort. Besides the recreation at many fine resorts like the Omni La Costa, Carlsbad family activities include a music museum where visitors don headsets and try out riffs on several instruments, perhaps sparking a lifelong love of music.
BLACK HISTORY IS ALL YEAR ROUND
African American history may be celebrated each February during Black History Month, but there are many wonderful, kid-friendly destinations that honor the legacy and achievements of African Americans all year long. The Black American West Museum & Heritage Center in Denver, for example, was first founded to share stories of black cowboys but now includes the history of black settlers and homesteaders who helped shape the West.
This TakingtheKids column features historic sites and museums to learn Black History, from the Harriet Tubman National Historic Park in New York to the Birmingham Civil Rights National Monument and Freedom Riders National Monument in Alabama and, of course, the National Museum of African American History and Culture in Washington, DC.
CARIBBEAN VACATIONS PROMISE SUN AND SAND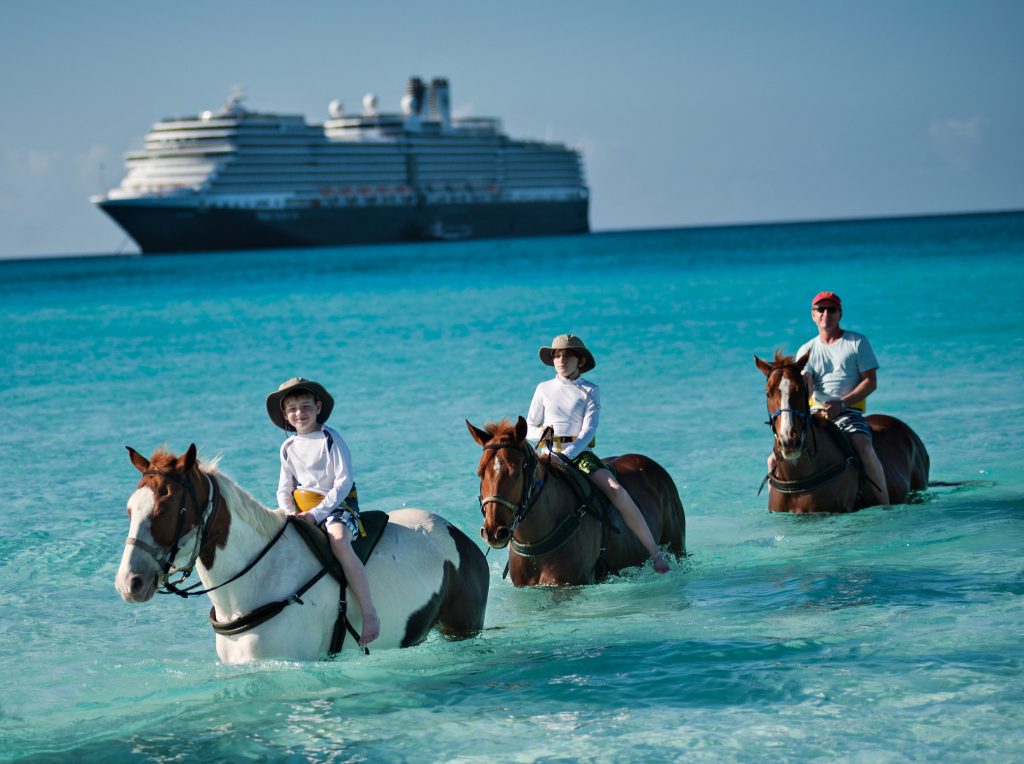 For tropical resorts with a Caribbean flair, head south to Puerto Rico. You won't have to get passports for the whole family because this territory welcomes US visitors of all ages to its beautiful beaches, historic fortresses, rain forest canopy tours, bio-luminescent bay and contemporary art galleries, with just a photo ID. After making tremendous recovery efforts since Hurricane Maria in 2017, travelers find a warmer welcome and bigger resort discounts than ever. And early 2020 marks the opening of El Distrito, a huge nightlife and family entertainment complex in San Juan with performance space for local artists, movie theaters and restaurants. Puerto Rico is also a very popular cruise port of call.
Holland America, cruising this winter to Mexico and the Caribbean, is an especially good bet for multi-gen families as there are special family reunion vacation deals and plenty for every age group including cooking demonstrations and immersive on board programs to introduce you to the regions you will be visiting.
CITY TOURING VACATION DEALS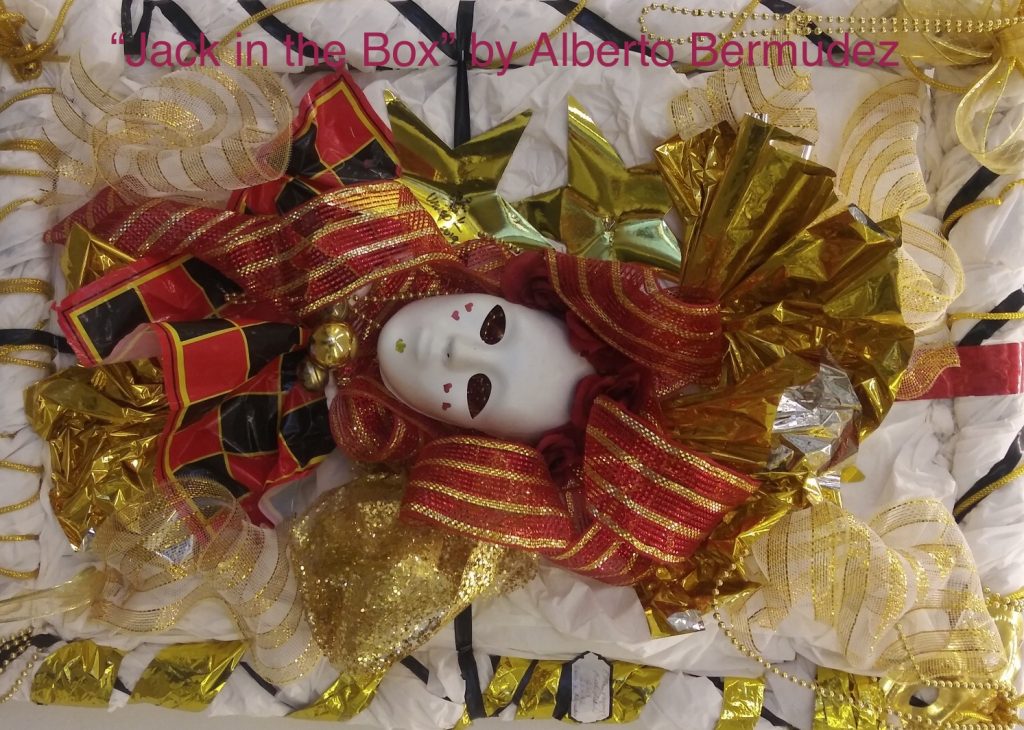 In winter, many cities that are beloved for their outdoor recreation options become real bargains – cheaper and less crowded than in summer. If your family is into extreme weather, there's no place more exciting than South Dakota, where temperatures can plummet to below zero and 38" of snow can fall in brisk storms between October and April. The Ponderosa pine forests of South Dakota's beautiful Black Hills surround Rapid City, a town that's centrally located to such national treasures as Mount Rushmore, the Crazy Horse Memorial, Custer State Park and Badlands National Park. Rapid City offers urban pleasures to complement your outdoor adventures such as museums and galleries along Art Alley, boutiques, and the Native American history of the Lakota tribe. With more than 4,300 hotel rooms (including some indoor water parks) and fine local restaurants, you can do big things together for a memorable family vacation experience at a budget price.
In the usually super pricey New York City, NYC Winter Outing is a new program that combines NYC Restaurant Week, NYC Broadway Week, and NYC Must-See Week from Jan. 21 through Feb. 9, a time when hotel rates are typically 30%- 40% lower and airfare prices drop. Select Broadway shows, attractions, museums, tours and performing arts will offer 2-for-1 tickets and nearly 400 restaurants will feature prix-fixe menus for lunch and dinner. The NYC Parks Department hosts free and cheap activities all year around the city. Kids will love the 7th Annual Whimsical Winter Wonder… Exhibition at the Poe Park Visitor Center in the Bronx which features the work of 10+ emerging and established, mostly local artists. Other family programs from the NYC Parks calendar: Jan. 25 brings a free class in "Outdoor Skills: Navigation and Orienteering" in Brooklyn and Feb. 11, artist Matt Cohen will lead a Kids Art Project in Poe Park.
CULINARY VACATIONS CELEBRATE FOOD
Food Tours and cooking classes are a great introduction to a foreign city, from London to Athens to Puerta Vallarta, Mexico. You can teach kids a lot about a culture through food. Chefs and hoteliers report that often kids are the biggest foodies in the family and turn up their noses at traditional kids' menus, once they are past kindergarten. Tours by Locals offers many such opportunities as does Context Travel; for example, we went truffle hunting in Tuscany.
There are also a growing number of opportunities to eat at a local's home with websites like eatatalocals.com and eatwith.com. Visit a farmer's market where you can chat up the local farmers like the Ferry Plaza Farmers Market in San Francisco and the Original Farmers Market in Los Angeles.
And if you are taking a cruise or visiting an all-inclusive resort, encourage the kids to try new dishes since you won't have to pay extra for them — or order something else if they aren't thrilled with their meal.
DUDE RANCH FUN AT RUSTIC RESORTS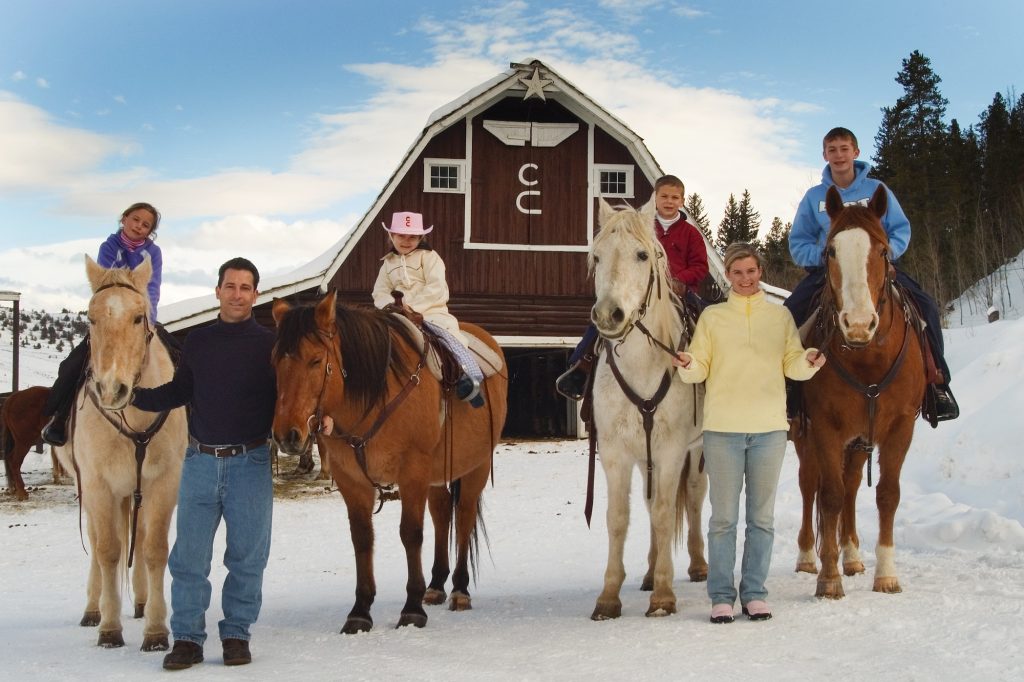 Many families associate a winter holiday with the snow — but not necessarily a crowded ski resort. The Dude Ranchers Association can help you find a ranch where you can play in the snow, back country ski and of course, ride horses in spectacular countryside away from the crowds. And no worries about grocery shopping, cooking or dishes. You'll be served up hearty, delicious meals. Eileen Ogintz' family has loved visiting Vista Verde Ranch outside Steamboat Springs, CO, especially the lunch that included a chili buffet.
Other ranches including Rich Ranch in Montana and Western Pleasure Ranch in Idaho also have a winter season while others are open year-round, including the luxury Red Reflet Guest Ranch in Wyoming – which is having a winter family vacation sale with 30% off rates now through April 4, 2020 — and Alisal Guest Ranch in California. Nine ranches in Arizona, including Kay El Bar Guest Ranch, Rancho de la Osa and Stagecoach Trails Guest Ranch are also open during the winter. Remember that dude ranches today include many activities aside from riding — even spa treatments. Elkhorn Ranch in Arizona, for example, offers guided hikes, a heated pool, bird watching and creative winter workshops on topics including music, digital photography and art. Contact the Dude Ranchers Association today to help you find a ranch that suits your interests and budget.
In New England, the very casual Appalachian Mountain Club's Highland Center in New Hampshire offers plenty of winter guided activities and L.L. Bean gear you can borrow to stay warm, at no charge.
EUROPE ON A BUDGET AND FAMILY VACATION DEALS
Winter is still the value season for those who plan ahead, with the top hotel values found in the major European urban centers on weekends and in the Eastern European countries all winter. Using an online tool like Skyscanner's app and website are great ways to start your search for airfare bargains. The cost of international flights from the U.S. is not as dependent on advance booking as domestic fares, and once you set up a Skyscanner Price Alert, they'll send you an email alerting you of ups and downs in your requested fare.
And where to go? Have you considered Budapest? It's not the season to enjoy the city's famous outdoor thermal baths but you can certainly enjoy a steam, soak and scrub indoors, and then indulge in a Taste Hungary food tour around this beautiful city, as Eileen Ogintz and her family recently did. Winter is also the season to save up to 30% on car rentals in Europe with AutoEurope, so you can see more for less or perhaps sample the best small towns in the Italian or French Alps where ski fees are a relative bargain.
GIVING BACK THROUGH ECO-TOURISM ADVENTURES
If your family is concerned about the state of the environment and interested in experiencing indigenous cultures, resource conservation and hands-on education, buy carbon offsets for your flight and plan an ecotourism-focused vacation.
Families also enjoy agritourism. Opportunities to work community farms, vineyards or just enjoy a homestay are on the rise. Ways to meet locals far away from the tourist track, as Eileen Ogintz recently did in a poor South African township, or to connect with women, such as those embarking on a new bicycle-repair business in a small village, are increasingly available.
Discover Corps will help you vacation with purpose as you travel sustainably with other families, immersing yourselves in a new culture. Volunteer while you are there, by bathing elephants in their natural habitat in Thailand or volunteering at an arts center for children in Cuba.
Don't neglect to purchase travel insurance. Why? Because, if your flight is delayed, insurance can help you catch up and if you have to cancel the trip, travel insurance can reimburse you. If anyone in your party suffers a medical crisis, insurance can cover your evacuation and emergency medical care. Ditto if you are stuck without your belongings as a result of a forest fire closing the road, as happened to Eileen Ogintz last summer in Alaska. Travel insurance from Allianz Global Assistance includes many other benefits, such as lost/delayed baggage coverage, trip delay coverage, trip interruption coverage and more, affordably priced.
INDOOR AMUSEMENT PARKS WARM UP WINTER
In Minneapolis, alternate the serious stuff of winter with a laughter break at the Mall of America's indoor amusement park, Nickelodeon Universe, open daily in any weather. Book one of the neighboring hotels to take advantage of unlimited ride passes and the many other attractions in its vast space but avoid Saturdays at this very popular shopping and entertainment complex, one of the world's largest.
And for more Nick toons, American Dream in East Rutherford, New Jersey has just opened a Nickelodeon Universe, now the largest indoor theme park in the Western Hemisphere. Dare yourself to ride the world's steepest roller coaster, the Shellraisery, and help the Teenage Mutant Ninja Turtles battle the villainous Shredder! Treat yourself at Whoopi Goldberg's only retail experience at American Dream and enjoy indoor skiing at Big Snow American Dream too. No need to lug in ski gear or equipment — you can rent absolutely everything you need and have complimentary access to helpful and knowledgeable ski instructors!
LEARN A SNOW SPORT IN JANUARY
January has been the industry's traditional "Learn to Ski and Snowboard Month" when U.S. ski and snowboard venues nationwide offer special family vacation deals for beginners of all ages who want to take lessons from professional instructors. Vermont, for example, runs a $49 special daily in January except holidays that includes a professional lesson, lift ticket and gear rental. The state of Utah also rallies its resorts to support beginners with learn to ski and snowboard deals all through January. At Powder, for example, weekday rentals, a lift pass and three-hour class cost $49 for beginners ages 13 and older.
Several states have programs that introduce snow sports to 3rd, 4th or 5th grade school children free of charge or with minimal fees, to support that next generation of resident snow sports fans. Check out The Family Travel Forum's directory of snow sport freebies for more information.
MOUNTAIN RESORT SAVINGS TIPS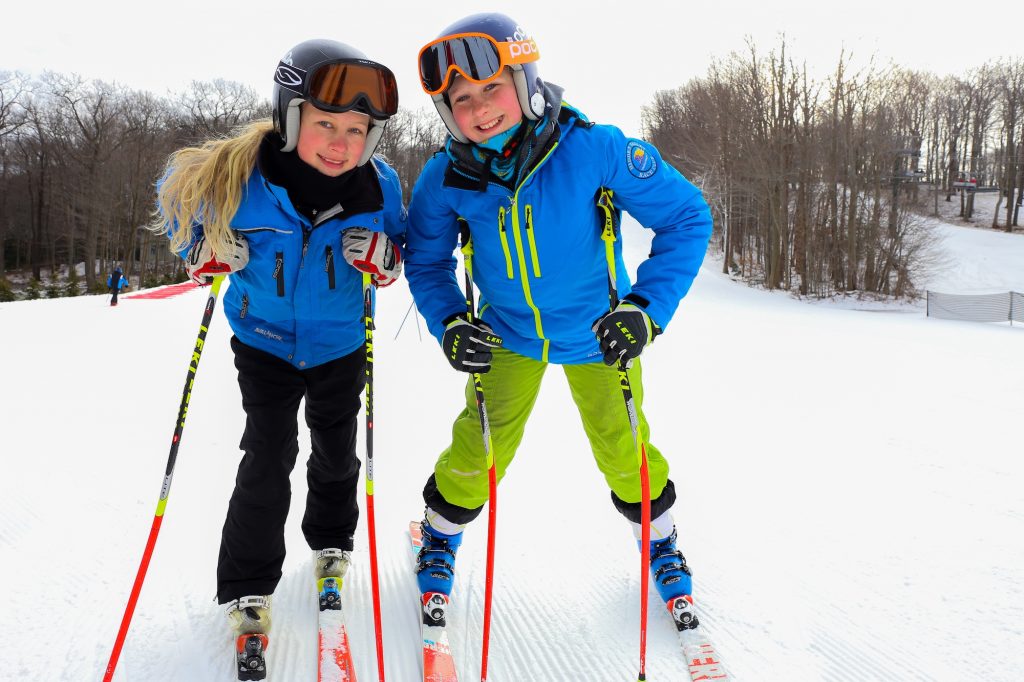 Pennsylvania makes it easy and fun for young beginners to learn and ski free by using the SkiPA Snowpass at all member resorts. The Snowpass program provides every fourth and fifth grader the opportunity to ski or snowboard for free, up to three times at 21 participating Pennsylvania Ski Area Association resorts, when accompanied by a paying adult. The Snowpass also contains one free Learn to Ski or Snowboard package, which includes beginner lift ticket, lesson and equipment rental with a paying adult. Note that you can take 50% off one adult Learn to Ski or Snowboard package at the resort of choice so parents can learn, too. The program is not restricted to residents of Pennsylvania, either.
For more savings to celebrate the 16th anniversary of the Snowpass program, SkiPA has partnered with SHEETZ and Gilson to give away over 100 pairs of skis and snowboards. The first 60 skiers and 60 snowboarders to reach five days on the mountain with their Snowpass will win free Special Edition Gilson Youth Skis or Gilson Snowboards. On Feb. 1, one grand prize winner will be selected from this group to tour the Gilson shop, build their very own custom pair of skis or snowboard and work with the Gilson artist to create a personalized design. Watch SkiPA.com for details of the program, first-timer stories, other current family vacation deals, bargain tips and a downloadable $5 off coupon for adults. The statewide member mountains – all affordable — range from small local places to major four-season, Pocono mountain resorts like Camelback, so families can pick between small town charm and indoor water parks, or mix the two, for apres-ski fun.
Housing is perhaps the biggest costs of a mountain vacation. You can save and ski like a local by staying at regional ski hostels, many run by American Youth Hostels; read about ski hostels here. They're ideal budget lodging if you want to be near the slopes but don't crave a Jacuzzi for apres-ski.
Another wallet saver is basing your family at an Airbnb, home exchange or motel that's close – but not on — the slopes, especially in lively, historic towns like Breckenridge, Colorado; Salt Lake City and Ogden, Utah that have good public transport, nightlife and alternative activities. Simplify family ski or snowboarding vacation planning with our annual roundup of the Top Family Snow Sports Resorts where you'll find more reviews and destination ideas.
MEXICO FAMILY VACATION DEALS WARM UP WINTER
Carnival Cruise Line, which carries the most kids — nearly a million a year – is launching the new Panorama to the Mexican Riviera from Long Beach, CA. It is the cruise line's first new ship on the west coast in 20 years. The ship features a number of innovations including the first Sky Zone trampoline park at sea as well as a first-in-fleet culinary studio where guests can participate in hands-on cooking classes, tastings and other food-related activities hosted by the ship's chefs. Carnival Panorama also offers a variety of longtime guest favorites such as a massive WaterWorks aqua park; Sky Ride, the popular bike in the sky with breathtaking views; a suspended ropes course and extra-spacious Family Harbor staterooms. Shore excursions are a great introduction to Baja California and Mexico's many ports of calls.
West Coast families will find lots of airlift south to Puerto Vallarta on Mexico's southern Pacific coast and excellent airfares if you can be flexible with timing. Check out Kayak's airfare finder to determine the best travel dates for this winter. This charming and long-famous beach resort (check out "Night of the Iguana" on Netflix) is a great base to sample the region's many family-friendly eco-adventures. Older kids and active parents can try whale watching, swimming with dolphins, nature encounters with sea lions and tropical birds, fishing, helping out with the local sea turtle release program, and swinging through a forest canopy in the Sierra Madre Mountains.
Toddlers will enjoy the calm shallow surf along many of the resort beaches on Banderas Bay. Ask about guides to visit the Indian community of San Andrés Coamihata, home to the Wixárika or Huichol Indians, where the whole family can learn about their culture.
MUSEUMS ARE MADE FOR WINTER WEATHER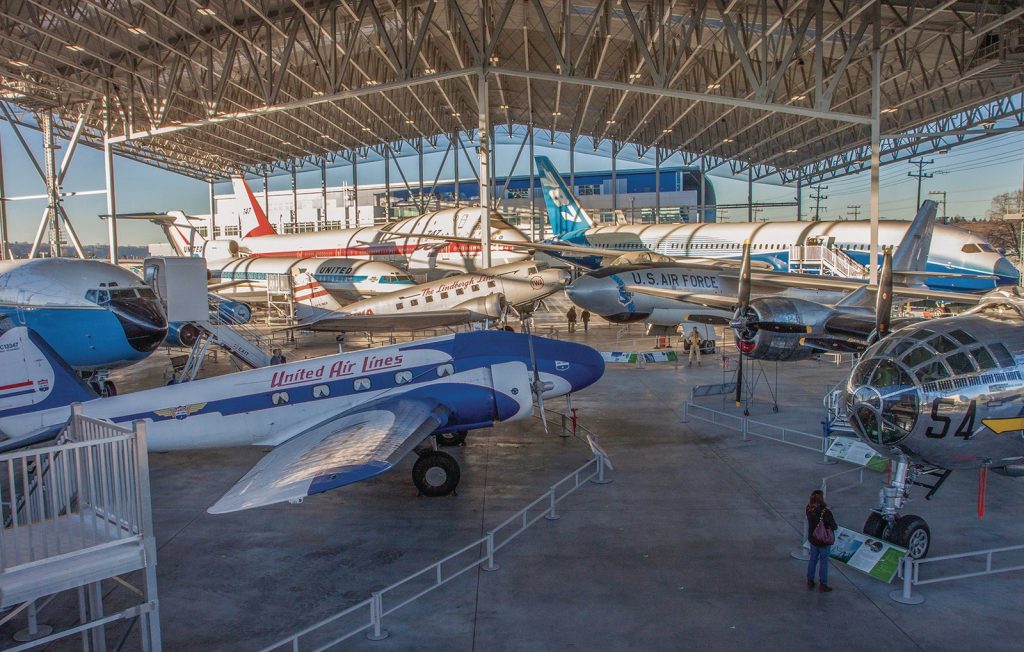 Whether your gang's passion is science, history, sports, dinosaurs or art, you will find museums guaranteed to please wherever you travel this winter, including children's museums. And remember that your local museum pass may get you into museums in another city.
Every February, savvy travelers look to Seattle where big savings can stack up for arts and culture lovers of all ages with Seattle Museum Month. From Feb. 1-29, 2020, travelers who stay at any one of nearly 60 participating downtown Seattle hotels receive 50% off admission prices to more than 40 museums and cultural institutions, including the grand re-opening of the Seattle Asian Art Museum (Feb 8 and 9, 2020.) The recently re-opened Burke Museum of Natural History and Culture – the oldest museum in Washington state – is the place to spot dinosaurs in its new building on the University of Washington Seattle campus. Other museums families will want to visit include the Museum of History & Industry (MOHAI), reviewed by TakingtheKids.com. The Museum of Flight has huge planes overhead; the Museum of Pop Culture (MoPOP) is a great multigenerational bonding experience. There are great regional museums like LeMay – America's Car Museum in Tacoma, USS Turner Joy Museum Ship in Bremerton or the Bellevue Arts Museum in downtown Bellevue. Here's the full list of participating Seattle Museum Month museums and hotels.
February also historically offers lower rates for airfare to Seattle-Tacoma International Airport and special hotel packages to entice winter travelers. And family activities are scheduled at most museums and attractions in this scenic state all winter long.
Meet The Children's Museum of Indianapolis, the largest children's museum in the world, meanwhile, , has just opened a greatly expanded Dino Lab where visitors can see scientists work on the amazing finds from the "Jurassic Mile" dig in Wyoming that is considered one of the most exciting dinosaur finds in North America.
The Denver Art Museum is welcoming families to its landmark Monet exhibit this winter ––- the most comprehensive in 25 years — with a special kids' audio guide. Not only are kids under 18 free at the museum but there are interactive activities for all age groups that link to many exhibits. And if you are in Denver, don't miss the new exhibit on extreme sports at the Denver Museum of Nature & Science.
NEVER EVER TRIED IT? DO SOMETHING NEW THIS WINTER
Refresh and renew your family spirit by experiencing something new together.
Learn to scuba dive as a family –— kids as young as 10 can get certified, with most of the learning done in advance via an e-course and then. When you arrive on holiday, you do the certifying dives in someplace warm with clear water.
Try cross-country skiing or snowshoeing if you are out to have some fun in the snow. Outfitter supreme L.L. Bean has an Outdoor Discovery School based at its Portland flagship store where you can hone your skills.
OVERSEAS WINTER TOURS IN THE TROPICS
If you're dreaming of a warm weather getaway without sacrificing the exoticness of a distant vacation, join the guided Adventures by Disney 9-day trip to Vietnam, Laos and Cambodia. Immerse yourself in the history of Hanoi, Angkor Wat's ancient temples and the one-of-a-kind experiences and traditions of each of the regions you explore.
Alternatively, zip-line across a rainforest canopy, cruise the Guanacaste Coast and raft down the Tenorio River on an unforgettable Costa Rican adventure run by the Adventures by Disney all-star team. Family departures take place between Feb 12 and April, 2020 for six days of ecotourism adventures. Book select trips from their large portfolio through Mar. 25, 2020 for departures Jan. 5-Apr. 30, 2020 and save up to $1,600 for a family of four.
REUNIONS AT SEA
Cruises are always a good bet for relaxing reunions because meals and accommodations are prearranged and paid for, and there's no worrying about getting to the next destination. If grandparents are along, the supervised programs for infants, tots, kids and teens – not to mention the scheduled bridge games – keep everyone in the family busy. In our Family Cruise Section roundup you'll find many reviews of what the major lines offer.
This winter, Princess Cruise Lines' new 3,660-passenger Sky Princess with the largest balcones at sea will be cruising from Fort Lauderdale to the Eastern and Western Caribbean, boasting cabins with the largest balconies at sea. New entertainment experiences are offered — Phantom Bridge, a world's first game combining digital and physical elements for the ultimate immersive escape room, and Take Five, the only jazz theater at sea. From now through Feb. 29, 2020, Princess Cruises is having their Best. Sale. Ever. Imagine a family vacation sale with already great rates plus bonuses like drinks, Wi-Fi and gratuities (a $95 value) thrown in for travelers who book a cruise or cruisetour by Feb. 29 and travel after April 1, 2020.
In other fun cruise news for action lovers, the young and young at heart can sail with the iconic characters from the Star Wars saga on special seven-night Disney Fantasy sailings to the Eastern or Western Caribbean and a galaxy far, far away. During this same from Jan.-Mar. 2020 period, Disney Magic will make special five-night cruises to the Caribbean and Bahamas with an action-packed, day-long celebration of the Marvel Universe, Marvel Day at Sea.
Save on airfare and avoid airport delays due to bad winter storms by choosing a cruise from a homeport near you. Go for three days or a week depending on what family vacation deals you find on websites or source a travel agent near your home who is a cruise expert by looking at Cruising.org.
SAMPLE A NEW CULTURE TOGETHER
Surveys note that the majority of parents travel with children to expose them to new cultures, and winter is the ideal time to do it.
You can savor Mexican tradition by studying in the country's kitchens. Take a cooking class in Oaxaca, for example, in the southeastern part of Mexco, famous for its cuisine laced with mole, a chocolate-infused sauce. Oaxaca's artisans and the astounding beauty of its surrounding valleys where the Zapotecs, Mixtecs and some 14 other ethnic groups lived and preserved their culture means families have lots of daytrip options. There are ruins to explore, carvers to meet, bike rides on dirt roads past farmers on donkey carts and fantastic meals at bargain prices to savor.
Understand the Spanish culture at its source by learning – or improving — your Spanish at theinnovative and affordable Na'atik Language and Culture Institute, an hour south of Tulum on the Caribbean coast of Mexico's Yucatan peninsula. You will live with a host family and learn about the Maya culture. The school's name comes from the Maya expression which means "we're understanding each other."
SKIING AND RIDING SERVICES MAKE IT EASY
These days, you will find a lot more to do than ski or ride in ski country—dog sled, snowshoe, sled, visit a museum like the Colorado Ski and Snowboard Museum in Vail, excellent eats like in Park City, Utah and Breckinridge, CO and plenty of spaoptions. There are also lots of new services to make skiing and snowboarding easier and more convenient for families to enjoy.
Adding the ultimate convenience to your family ski vacation, Ski Butlers is a full service, ski and snowboard rental delivery company with operations in 50 resorts in Colorado, Utah, Wyoming, Idaho, Montana, California, Canada, France and Italy. Kids 12 and under can rent free at Ski Butlers' Telluride, Steamboat and Sun Valley locations. Ski Butlers' snow equipment delivery, support and pickup services give you more time and freedom on vacation. Their expert ski technicians custom fit you for ski and snowboard rentals in the comfort of your accommodations, offer full on-mountain support throughout your rental and pick up all your gear on your final day. This season, Ski Butlers has expanded to Chamonix, France, and has invested in a Montana Crystal Rock tuning machine, the gold standard in tuning for the ski industry. By the way — Ski Butlers offers the best equipment all for the same price or less than many on-mountain ski and snowboard rental shops.
THEME PARK WINTER FAMILY VACATION DEALS
The big news in Orlando is Star Wars: Rise of the Resistance, the ride which just opened at Star Wars Galaxy's Edge at Disney's Hollywood Studios. Guests are transported to a distant planet of Batuu where they can live out their own Star Wars adventures, from trying Blue and Green Milk to making their own droid to joining a climactic battle between the Resistance and the First Order in Disney's most advanced and immersive attraction. Imagine being launched into space aboard a transport shuttle, only to be captured by a Star Destroyer and pursued by Supreme Leader Kylo Ren as you frantically search for a way to escape. We found out what life on Batuu is like.
Walt Disney World is offering great savings for those who can stay 14 days and why not? There's so much to see that you can get a 14-day Park Hopper ticket for the price of 7-days, plus four room nights, at no extra charge. Check out and book Walt Disney World winter savings offers now and travel beginning Feb. 10, 2020.
Star Wars: Rise of the Resistance — one of the longest Disney attraction experiences — will open at Disneyland Park's Star Wars land in Anaheim, California Jan. 17. Save there, with up to 25% off select stays (and gain early admission to the parks) at the Hotels of the Disneyland Resort. It's valid most Sunday through Thursday nights for stays from Jan. 5-Apr. 16, 2020, when booked by Mar. 16, 2020. Visit the Disneyland Resorts offers page for even more ways to save on rooms, special military discounts and big savings for season pass holders.
WINTER WONDERLANDS IN THE PARKS
Your annual National Parks America the Beautiful Pass will gain you and three others entrance to national parks and many other federal natural, historical and recreational sites. If you have a child in fourth grade you can apply for a complimentary Annual 4th Grade pass. And grandparents can bring their family with the lifetime Senior Pass.
The YMCA of the Rockies, a rustic resort bordering Rocky Mountain National Park, will hold its 4th Annual Mountaineering Weekend Feb. 14-17 (Presidents' Day Weekend), to prepare guests with the skills they need to enjoy backcountry skiing, winter survival skills and tips for hiking with children. This ultimate winter adventure weekend is full of fun in the Colorado Rocky Mountains! Explore a snow cave, meet a search and rescue dog, try your hand at ice anchors and much more! Named "Best Family Resort in America" by USA Today's Reader's Choice Awards, YMCA of the Rockies is located on 800-plus acres in Estes Park, Colorado. The 4th Annual Mountaineering Weekend features guided snowshoe hikes and winter ecology explorations in the national park, ice climbing demonstrations, educational sessions on winter survival tips and mountaineering skills (i.e. avalanche awareness, beacon rescue searches, orienteering, and backcountry first aid), and much more! Providing the perfect landscape for families, whether it's your first time out, or your family has camped in national parks many times, Mountaineering Weekend has excursions for every level, and younger children will enjoy special story times, kid-lead hikes and fun snow activities (with hot chocolate of course). Ongoing YMCA of the Rockies activities will be running throughout the weekend, providing a great opportunity for families to create arts and crafts together, ice skate on a natural pond, or take a dip in the indoor pool.
Maine State Parks have special Take it Outside programs this winter. For example, you can try the Maine Wilderness Lodges' hut-to-hut cross country skiing along the Appalachian Trail and find two hots and a cot after a long day's outing in the snow.
At Yellowstone National Park, winter guests can traverse the snow-packed trails to Old Faithful on private Snowcoach tours, or check into lodges to snowshoe, snowmobile or go ice-fishing before everything melts. The proximity of Yellowstone and Grand Teton national parks plus an historic Western town full of shops and galleries make Jackson Hole an ideal location for a family winter break, especially for families with a mix of snowsports athletes and those who prefer time off the slopes. Don't forget, the family couch potatoes can meet you at Piste Mountain Bistro — the top of Jackson Hole Mountain Resort's Bridger Gondola — for a farm-to-table lunch and keep their street shoes on.
Ready for a winter adventure? Let the kids lead the way! They are guaranteed to take you in unexpected directions — a great way to begin the new decade.
Wherever you see ads or images within this special
FamilyTravelConsulting.com
travel section, the advertising and custom content has been brought to you by our sponsors. All other content and opinions are based upon the authors' actual travel experience and knowledge.
Dear Reader: This page may contain affiliate links which may earn a commission if you click through and make a purchase. Our independent journalism is not influenced by any advertiser or commercial initiative unless it is clearly marked as sponsored content. As travel products change, please be sure to reconfirm all details and stay up to date with current events to ensure a safe and successful trip.
---