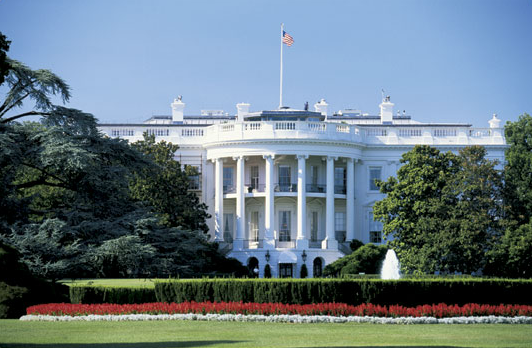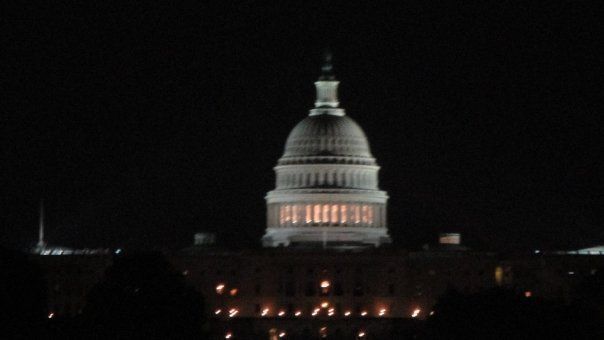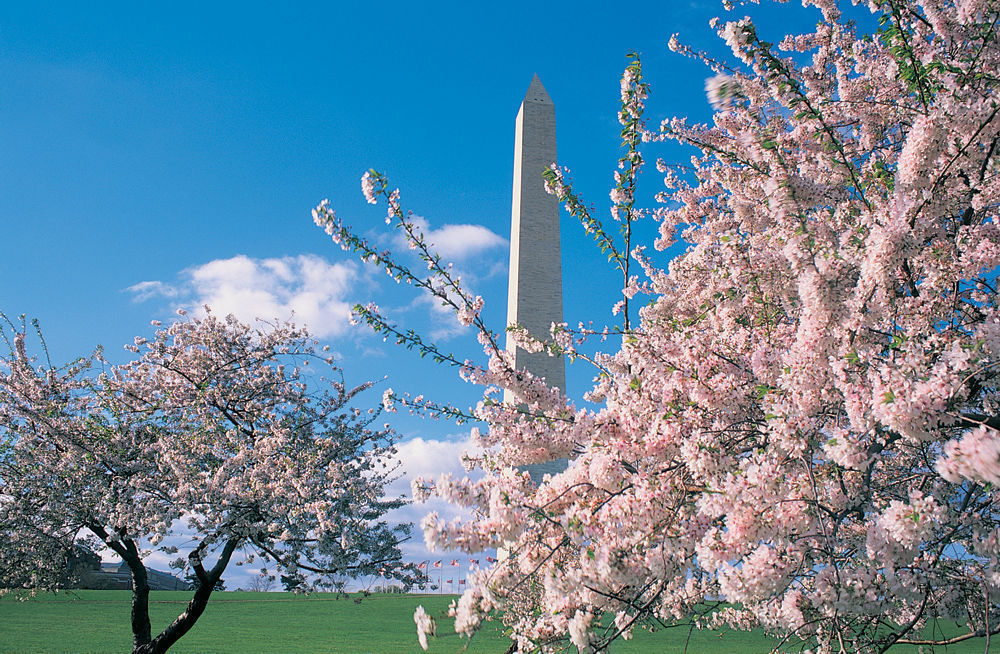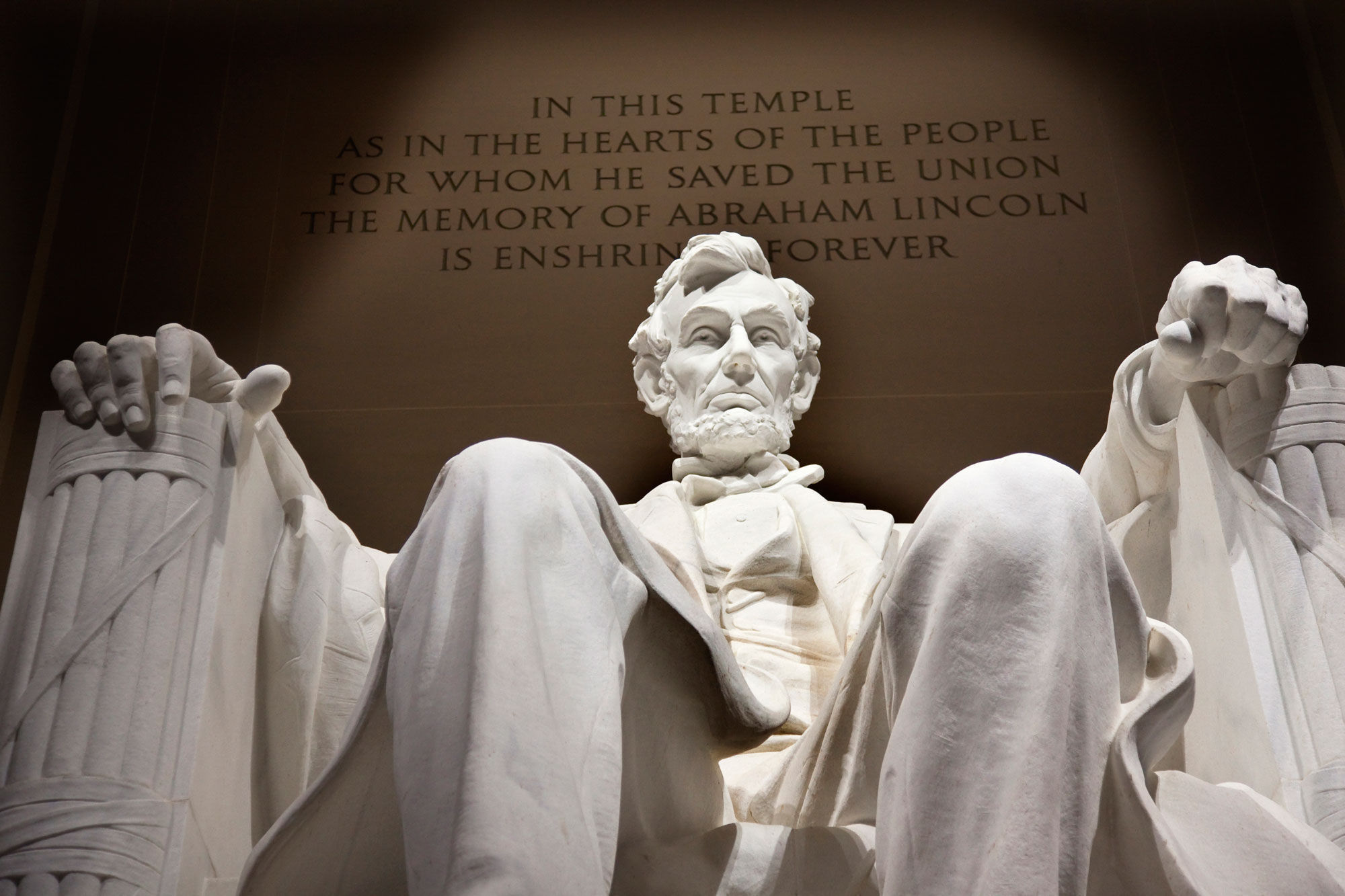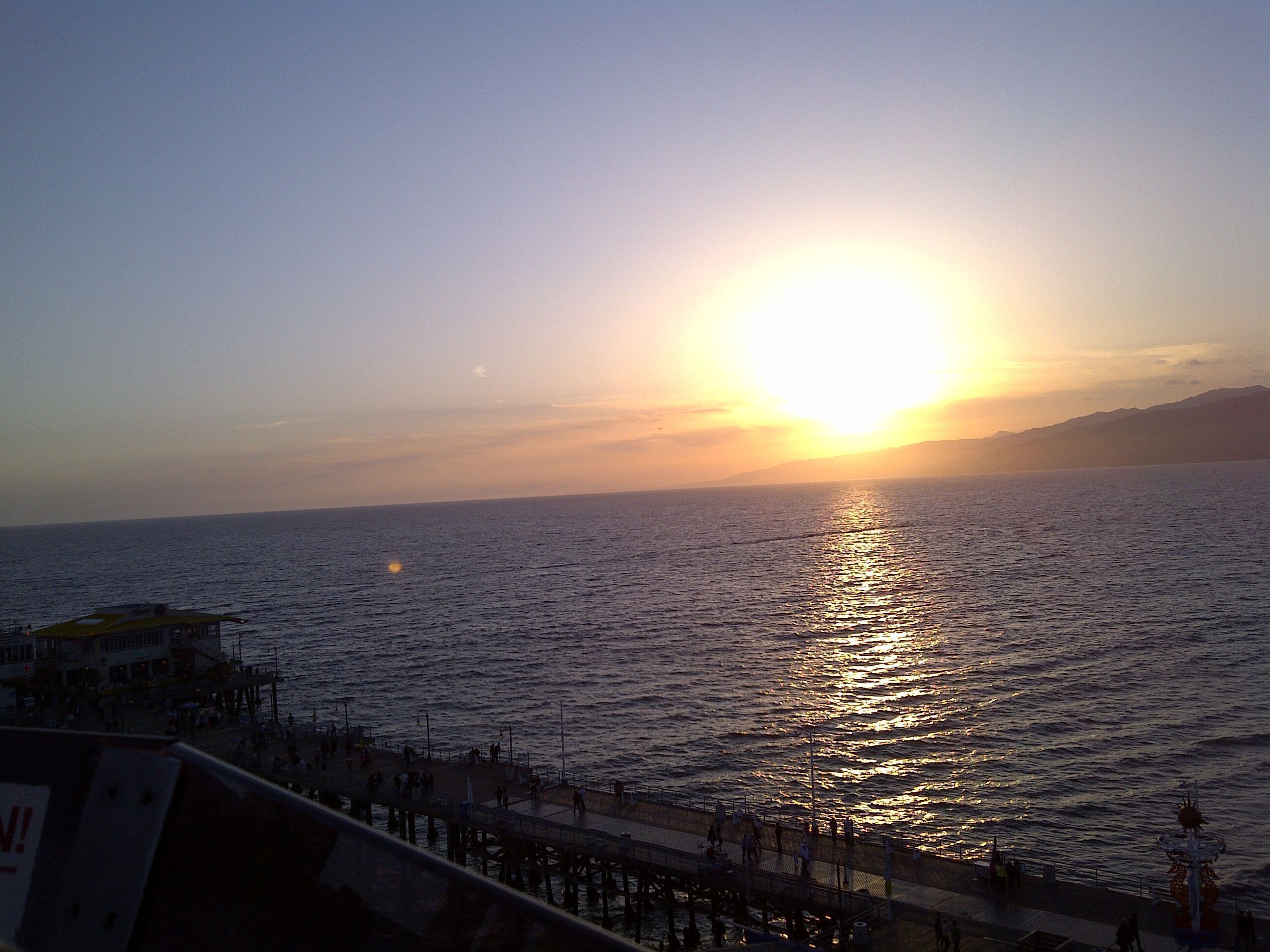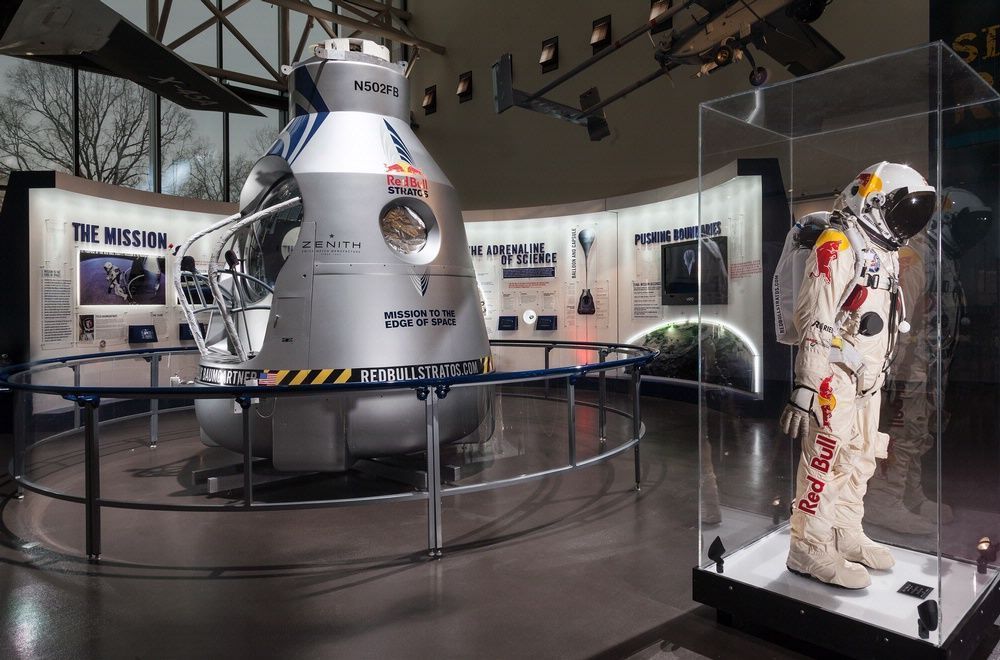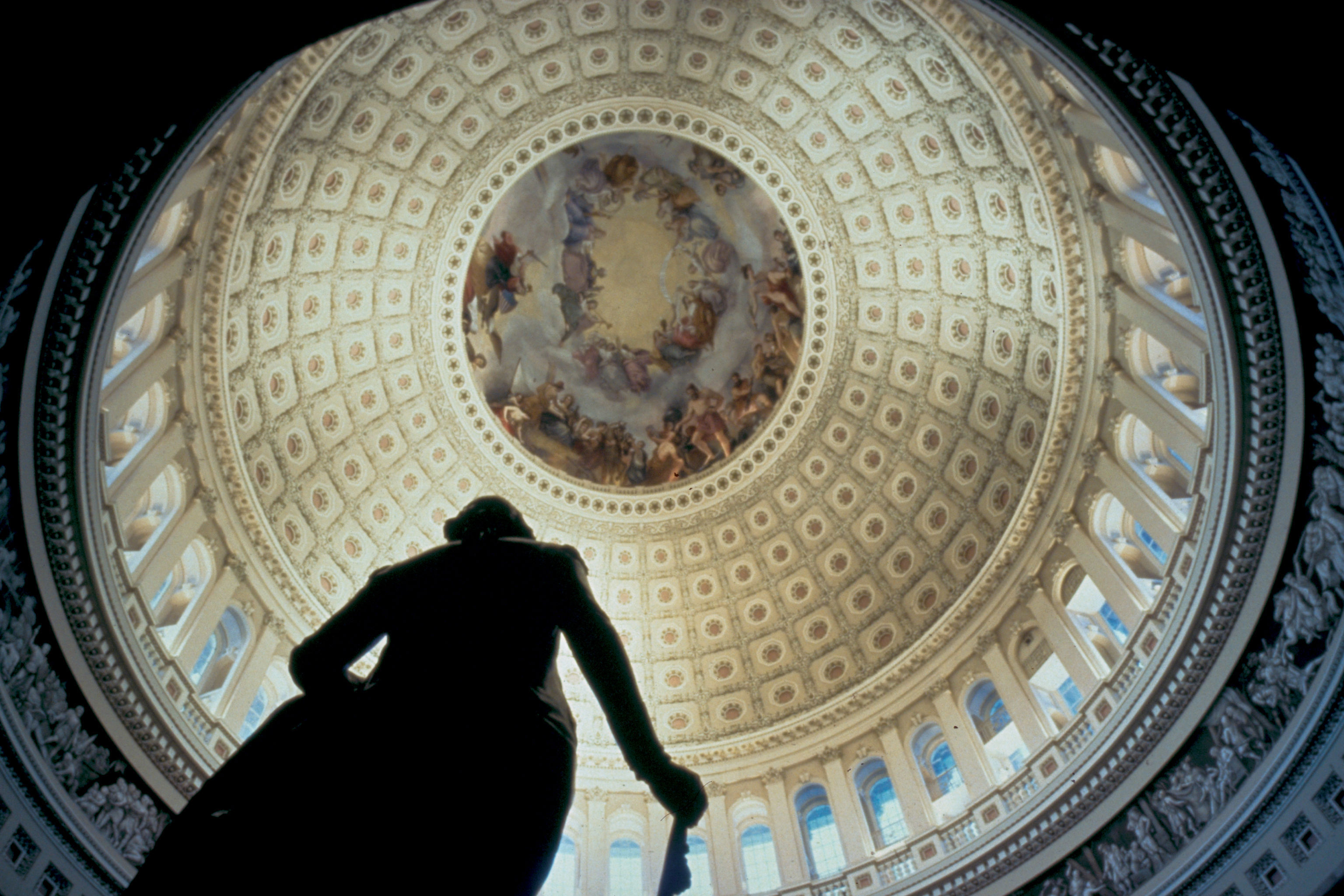 There are hundreds of free family attractions in Washington DC, the American capital where presidents and their legacies are celebrated, and now it's also a very cool city to visit, with fresh dining, art and cultural happenings. The only challenge is making time to do them all. What follows is a review of our favorite Washington DC attractions and activities for families.
Try to plan a free walking tour with Free Tours By Foot, who offer a 2-hour guided adventure at no cost, just for tips! For lodging suggestions in the area, see Hotels in Washington DC. For general information, contact the Washington DC Convention and Tourism Corporation at 800/422-8644. One of DC's assets for families is Children's Concierge (877/888-5462), a special fee-based service that plans custom, guided walks for visitors of all ages, all needs, and with all interests.
Tips!

Please keep in mind that visitors are subjected to a baggage search at many of the Washington attractions, so try to carry as little as possible.
Most government attractions are open daily except Dec. 25th and sometimes July 4th; check their websites for hours as these many change due to security concerns.
Great Fun for the Kids
(Toddler to Age 8)
National Zoo
3001 Connecticut Ave., NW
Washington, DC 20008
202/673-4800
Established in 1889, the National Zoo is home to more than 2,000 animals of 400 different species, many of whom are rare or endangered, including the Giant Panda. Unique breeds, such as the New Zealand Kiwi bird and other species sent as gifts from different countries, will delight animal lovers. Because it's a huge, 163-acre landscaped park, you'll want to bring a stroller (or rent one there; electric scooters available too). The National Zoo is not far from the center of the city and can be reached via Metrorail, by local Metrobus or by using a loaner bike from the city's free Capital BikeShare program. A note of advice; during the summer months, when Washington is hot and humid, the zoo moves many of the animals indoors and sets up people misters along the walkways. Go early; trust us on this. Open daily.
Washington Monument
15th Street, SW
Washington, DC 20001
202/426-6841
Rising 555 feet above the ground, the recently reopened Washington Monument stands as a symbol of the capital city. A painless elevator ride to the observation deck at the top offers a magnificent view of the entire city, and all of the other landmarks that will be part of a DC visit. Tickets can be reserved by calling 877/444-6777, or earlybirds can get free tickets the morning of their visit at kiosks on the grounds. Open daily; hours vary by season; last tour starts 15 minutes before closing.
National Postal Museum
2 Massachusetts Ave., NE
Washington, DC 20002
202/633-5555
Blessedly far away from the tourist masses huddling on The Mall, this is a fascinating and engaging small museum where your kids can climb into an original Pony Express mail wagon, make their own photo postcards and learn some trivia about stamps, their design, and how the postal system changed America's history. Follow up your visit with lunch at the historic Union Station train terminal across the way. Open daily.
Fun for Older Children
(Up to Age 18)
National Museum of American History
1400 Constitution Avenue, NW
Washington, DC 20560
202/633-1000
This amazing collection of artifacts is the attic of the United States, except everything is on display. You can find almost anything here, from printing presses to toys, from locomotives to lunch boxes. The popular culture section presents Judy Garland's ruby slippers from "The Wizard of Oz" and the original Kermit the Frog. This summer, the National Museum of American History debuts an entire floor focused on the country's founding and its evolution, from a 12-ton sculpture of George Washington to a 9-foot LEGO Statue of Liberty, plus the actual Greensboro lunch counter that triggered one of the Civil Rights Movement's key battles. Be sure to allow at least half a day. Open daily.
National Air and Space Museum
6th St and Independence Avenue SW
Washington, DC 20560
202/633-1000
Anyone with even the slightest interest in flight or space travel will be more than satisfied with an afternoon spent at the National Air and Space Museum. From the 1903 Wright Brothers flyer to the Apollo 11 command module, there's tons to explore and wow the family. Additionally, located at Washington's Dulles International Airport in nearby Virginia, the Udvar-Hazy Center offers a spacious facility for the display of even more aircraft in the collection. On view is the Space Shuttle Discovery, an SR-71 Blackbird and the B-29 Enola Gay, as well as helicopters, rockets, and experimental aircraft. Call the Udvar-Hazy Center (202/633-1000) for details about the collection and presentations. Open daily.
Federal Bureau of Investigation
935 Pennsylvania Ave., NW
Washington, DC 20535
202/324-3447
Editors Note: One of the most popular attractions, this facility is closed with no present plans to reopen for tours. However the newly created FBI Education Center offers visitors a behind-the-scenes look at the FBI's history and work. Contact your congressional office to request a visit at least one month in advance. Please check their website or call for updates. In the meanwhile, they recommend that you visit other DC museums featuring FBI exhibits (not free), including the National Crime and Punishment Museum and the International Spy Museum.
National Archives
700 Pennsylvania Ave., NW
Washington, DC 20408
866/272-6272
There is no reason to spend more than an hour or so here, but the "Charters of Freedom" on display in the Rotunda of the Exhibition Hall, along with The Declaration of Independence, The Constitution, and the Bill of Rights, will fascinate any child who has studied American history. Open daily; hours vary by season.
The Bureau of Engraving and Printing
14th & C Streets, SW
Washington, DC 20228
202/874-3019, 866/874-2330
The Treasury Department presses turn out billions of dollars in bills annually, making "The Money Factory" one of the capital's most popular (and most crowded) attractions. The sight of a room full of printing machines spewing money is one that won't soon be forgotten by an older child (or adult, for that matter). However, the rushed guided tour is not as satisfying as lingering in the money museum and the superb, reasonably priced gift shop. Free tours require same-day tickets during the peak season from March to August. Open Monday through Friday; tours every 15 minutes.
National Gallery of Art
4th and Constitution Avenue
Washington, DC 20565
202/842-6690
Established in 1937, the National Gallery of Art is comprised of three units: the original West Building dating from 1941, the modern East Building, designed by I.M. Pei and opened in 1978, and a 6.1-acre Sculpture Garden. The West Building, home to the only painting by Leonardo da Vinci in the United States, houses a treasure of paintings and sculptures from the Medieval period through the late 19th-century by European masters, plus works by American artists from prior to the 20th century. The East Building houses works by modern and contemporary American and European artists, including the largest mobile created by Alexander Calder. The Sculpture Garden was completed in 1999 and features works by David Smith, Mark di Suvero, Sol Lewitt and Roy Lichtenstein. Open daily.
National Museum of the American Indian
4th Street & Independence Ave., SW
Washington, DC 20560
202/633-1000
Both the impressive NMAI building and the exhibitions, more comprehensive than the sister museum in New York City, are designed from a Native American viewpoint. "Our Peoples: Giving Voice to Our Histories" is a fascinating exploration of Native Americans' struggles presented in their own words, with displays of objects and artifacts documenting their lives. Other exhibits focus on ceremonies and spiritual beliefs and the contemporary world of Native peoples. Also on view are totem poles, sculptures, carvings and weavings, as well as groundbreaking works by contemporary Native artists. Open daily.
Ford's Theatre
511 10th Street NW
Washington, DC 20004
202/426-6924
The site where President Abraham Lincoln was assassinated by John Wilkes Booth on April 14, 1865 is a designated National Historic Site celebrating its 150th anniversary this year. The self-guided tour includes a lower level museum with some personal artifacts, like Booth's Derringer pistol and some Lincoln memorabilia, and of course, the renovated theatre where Lincoln's balcony, draped in the American flag, is cordoned off. Throughout the year, the theatre showcases a variety of historic artifacts and interactive exhibits that illustrate Lincoln's presidency and the Civil War, as well as live shows with a historical theme. Ask an on-site NPS Park Ranger about the events the evening Lincoln came to see the play "Our American Cousin." Then head across the street to the Petersen House, where Lincoln eventually died hours after being shot. Open daily: 9am to 5pm; check website for performance schedule and tickets.
Fun for the Whole Family
Eastern Market
225 7th Street SE
Washington, DC 20003
202/698-5253
Located in the heart of the historic Capitol Hill neighborhood, Eastern Market is DC's destination for fresh produce, handmade arts and crafts, as well as weekend community events such as live concerts. Eastern Market has a variety of vendors ranging from its recently renovated South Market Hall which houses the finest local meats, baked goods, and more — as well as a pottery class downstairs where students work in informal classes and student-made pottery can be found on sale for a unique souvenir. Outside, check out the farmer's market and the outdoor food stalls for tasty treats, as well as a plaza filled with handmade arts and crafts, furniture and gift items supplied by some of DC's best local artists. For more places to shop, check out the nearby gardening center and weekend flea market. This area is under construction and will reopen in its new configuration later this year.
In addition, Eastern Market is surrounded by a variety of other stores for visitors who really want to shop till they drop. For instance, cross the street to visit the nearby Capitol Hill Books, a veritable treasure-trove of used books at affordable prices that literally cover the store wall-to-ceiling with memorable, witty signs that cheekily help customers navigate the store.
National Museum of Natural History
10th Street and Constitution Avenue NW
Washington, DC 20560
202/633-1000
Built in 1910, this museum was one of the first of the Smithsonian Institutions on the mall. It's also pioneering museum education with the new Q?rius, a special hands-on learning lab for older kids (many younger kids were there at our visit) who are interested in STEM topics, or natural history in general. Open drawers, touch fossils, scan QR codes, look through microscopes — at every station there's an excited young guide ready to help kids understand more about what they're seeing, and it's infectious. Leave the brightly lit ground floor workshop to explore the more than 126 million specimens in the most visited natural history museum in the world. Come here to visit the Halls of Human Origins, Western Cultures, Dinosaurs, Mammals, Geology, Gems and Minerals, Oceans, Bones, Butterflies and Plants. Also, the Insect Zoo, the Korea Gallery, and the Gallery of African Voices. Open daily.
National Museum of African American History and Culture
1400 Constitution Avenue NW
Between Madison Drive and Constitution Avenue; Between 14th and 15th Streets
Washington, DC 20560
844/750-3012
Hidden behind an intricate web of copper cladding, this is an incredibly rich collection about the African American experience from slavery through the Civil War, to Reconstruction, the Civil Rights Movement and up through recent black culture. Words matter; fascinating artifacts include a toy wooden crib carved by an enslaved mother and a lace shawl given to Harriet Tubman by Queen Victoria, but the experience soars on the powerful prose annotating each era. Younger children will be most engaged on the second floor, where they can learn break dancing and cheerleading from an interactive video and dance floor, or drive cross country in a 1950s car whose windshield highlights stops where coloreds were welcome. If you're with school-age / older kids, begin at the lowest level and ascend three levels of history to The Oculus. Under a skylight is a Contemplation Room where flowing water, seemingly millions of tears, washes away the despair. One wall of the chamber quotes Sam Cooke of Sam and Dave: "A Change is Going to Come" and another quotes Dr. Martin Luther King: "We are determined … to work and fight until justice runs down like water and righteousness like a mighty stream." If the lines are too long to get there, head upstairs where you can't miss the lighter exhibits about breakthrough black entertainers and sports figures (especially the Muhammad Ali exhibit donated by LeBron James and Maverick Carter), or the Community Galleries that chronicle generations of activists who fought for "Making a way out of No Way." You'll have to get free timed entry tickets in advance, try online for same day tickets at 6:30am or, weekdays, see if any walkup tickets are available.
The White House
1600 Pennsylvania Ave., NW
Washington, DC 20006
202/456-7041
Self guided tours are available rom 7:30am-11am Tuesday through Thursday, 7:30am-noon Friday, and 7:30am-1pm Saturday (excluding federal holidays). Families should submit a tour request up to six months in advance (but not later than 21 days) through their Congressional Representative; foreign visitors must contact their embassy in Washington DC for a tour appointment. Please check the website for the myriad security details you need to adhere to. Once inside, marvel at a beautiful collection of furniture and art that has been collected by first families for over two hundred years. And of course, marvel at being inside the White House! (If you didn't plan this far ahead, stop by the White House Visitors Center, itself an interesting museum of First Family Life.)
The US Capitol
Capitol Hill at east end of the Mall
Washington, DC 20515
202/226-8000
Historian Allan Nevins once called it "the spirit of America in stone" and the Capitol is perhaps the most important building in the history of the nation. Around the walls of the central Rotunda, paintings depicting prominent historical events are displayed. The Capitol Visitor Center is a well designed, dramatic space where families can see a 13-minute film about Congress and the building of the Capitol, and an exhibit of rarely-seen artifacts and documents. Instead of 2-3 hour waits for the Capitol itself, most visitors can go right into the center, tour the gift shops and even dine (and the food is quite good!) in the restaurant. Ticketed tours of the US Capitol Building are conducted Monday-Saturday, free tickets require advance planning through your local member of Congress, and audio tours via cellphone are always available.
Lincoln Memorial
900 Ohio Drive, SW
Washington, DC 20024
202/426-6841
The monument is open daily 24 hours; NPS Rangers are on duty to answer questions from 9:30am to 11:30pm. Guided tours are available from 10am to 11pm.
The impressive neoclassic architecture surrounding a larger-than-life statue of one of our nation's most beloved men seldom fails to render visitors to the Lincoln Memorial silent. To the east is the reflecting pool, a stunning sight on a sunny day, providing a view of the Washington Monument and the Capitol beyond. Inside the monument, take time to read the Gettysburg Address which is inscribed in the limestone structure, and look closely at Lincoln's head; occasionally birds make their nests upon it!
Arlington National Cemetery
Arlington, Virginia 22211
703/607-8000
Although located outside of Washington DC, over 200 acres surround the Arlington House, making this cemetery the resting place for more than 300,000 American veterans including from every war (Revolutionary through Afghanistan) buried on the grounds. Overlooking the Potomac, the land originally belonged to George Washington's adopted grandson, George Washington Parke Custis. Ironically, his only child, Mary Anna Randolph Custis married childhood friend, Robert E. Lee. After the Civil War, the land was never returned to the family, the government made it into a cemetery. Must-sees include the Kennedy Graves, the Tomb of the Unknowns where visitors can watch the Changing of the Guard, and Lee's former residence, the Arlington House. The grounds are big so families should take an ANC tour by Martz Gray Line to limit walking, or bring a stroller for younger children. Open daily.
Martin Luther King Jr. Memorial
900 Ohio Drive SW
Washington, DC 20024
202/426-6841
The MLK Memorial that opened in August 2011 on the anniversary of his March on Washington for Jobs and Freedom is a very different kind of memorial, the only one on the National Mall not dedicated to a president. Here, the quiet stone plaques and engraved sayings ask the visitor to contemplate Dr. King's achievements. His dramatically tall statue emerging from natural granite represents "the steadfast resolve of an entire generation to achieve a fair and honest society." Outdoors and open, with views of the Potomac, this monument includes several waterfalls and seating areas. Open 24 hours; NPS Rangers are on duty daily and lead interpretive programs every hour.
Franklin Delano Roosevelt Memorial
900 Ohio Drive SW
Washington, DC 20024
202/426.6841
Dedicated in 1997 on the west side of the Tidal Basin opposite the Jefferson and Lincoln Memorials, the Roosevelt Memorial helps visitors understand the president and his era in a series of outdoor "rooms" that depict him in various stages of his presidency. The unusual statue of FDR in a wheelchair, positioned at the memorial entrance, is the result of intense lobbying by the National Organization on Disability and others, who wanted to commemorate his great legacy as a man with handicaps. The original larger-than-life FDR statue, also at the memorial, has him simply sitting in a chair. The flow of this memorial and its waterfront setting makes it a great place for kids to let off steam. Open 24 hours; NPS Rangers are on duty daily and lead interpretive programs every hour on the hour.
---
This story was accurate when it was published. Please be sure to confirm all rates and details directly with the companies in question, and stay up to date with current events to ensure a safe and successful trip.