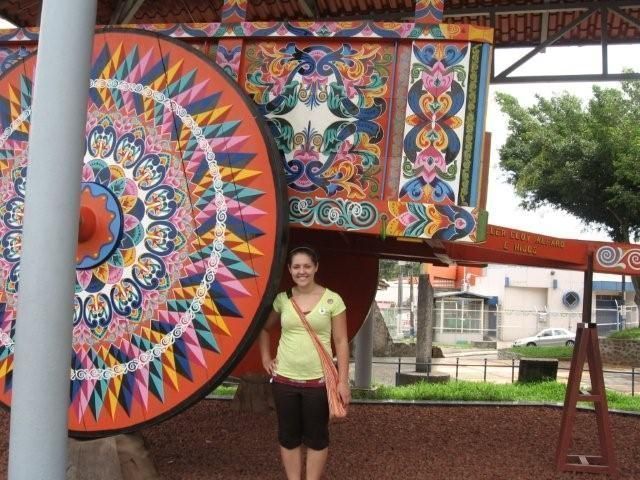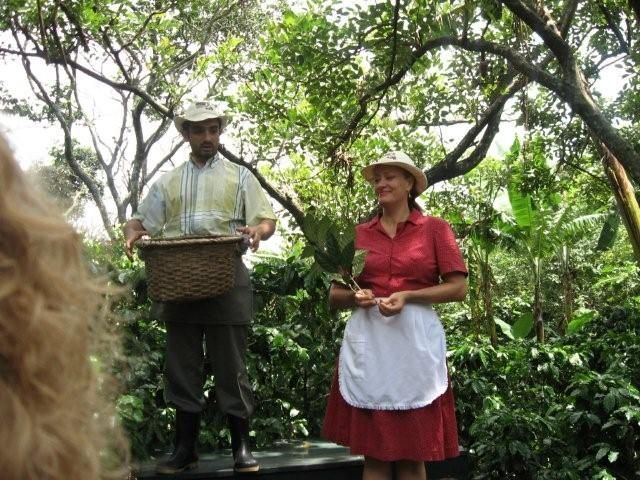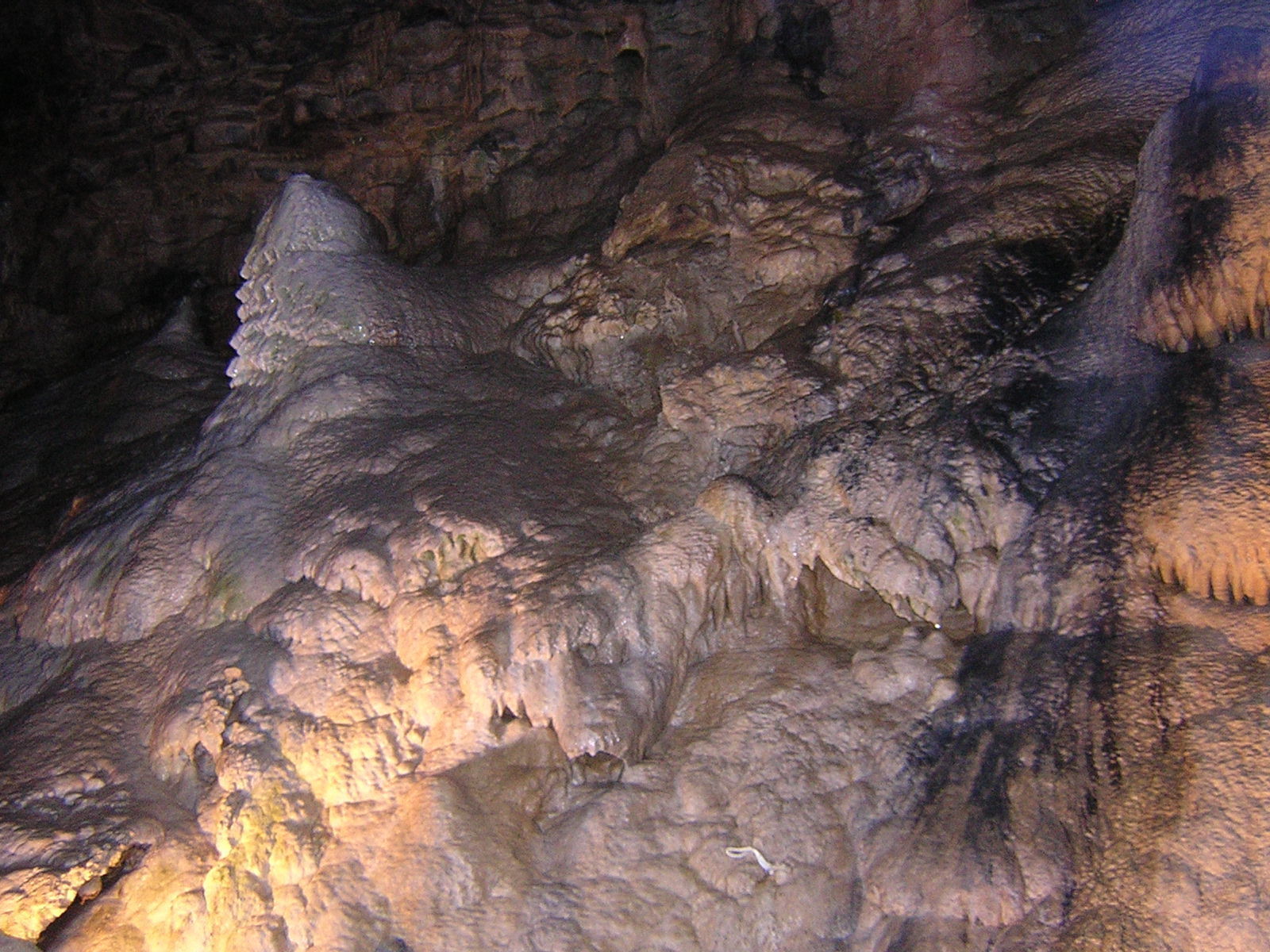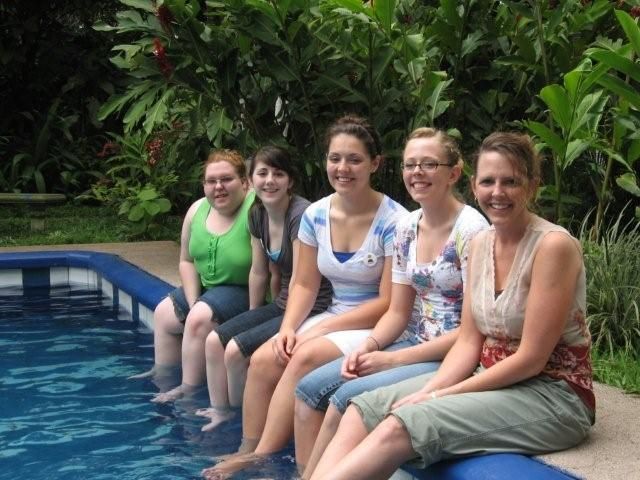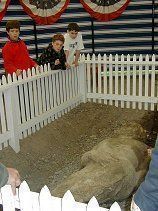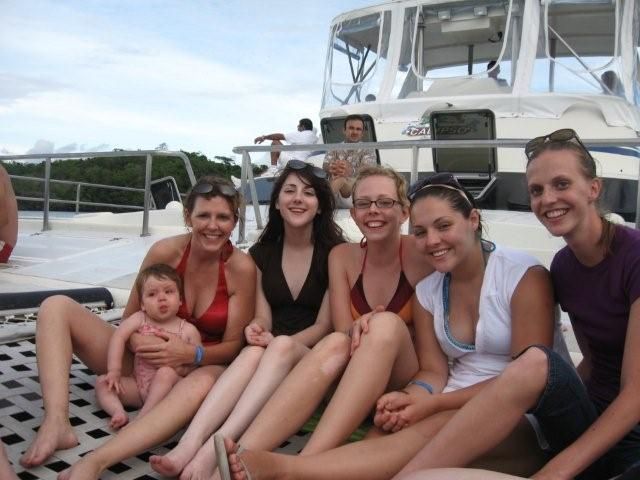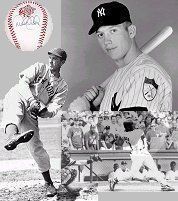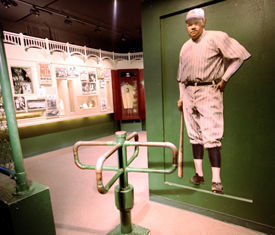 Families love Cooperstown, New York — a tripleheader for grandparents, parents and kids because of its variety of contemporary and historic amusements.
There are not many family destinations which pride themselves on a lack of fast food restaurants. Not many towns which can lure young people with promises of showing "America the way it used to be.".Not many villages — population 2,200 — able to thrill one generation with world-class opera and golf, another with baseball heroes and trading cards, and a younger generation with museums and animals. But that's Cooperstown, a walkable, colonial-era village of gentlemen farms located in central New York's Leatherstocking region about 1½ hours' drive from Albany. The opera buffs, baseball fans, and families who mob sightseeing trolleys each summer to pursue their own interests (locals refer to the Cabernet Sauvignons vs. the Budweiser Crowd) soon fall under its small-town spell.
Cooperstown Museums of America Past
Our favorite part of a recent long weekend in the village was spent at The Farmer's Museum (607/547-1450, 888/547-1450). Set up as an 1845 Village, costumed guides use the collection of historic buildings and tools to illustrate the region's agricultural and handcrafts history. We had the chance to milk a cow, and watch adorable piglets frolic playfully. There's an indoor display about hops production and cottages where wallpaper, the town newspaper and horseshoes are being made. Some children will be fascinated by these demonstrations. We found them to be very informative, and the knowledgeable staff seems to delight in taking questions about their work. The museum runs frequent workshops for families on subjects such as blacksmithing, butter making, bee keeping, and 19th century farm chores. We loved riding the old fashioned Empire State Carousel, which is billed as folk art that you can ride on. It took 100 volunteers 20 years to build this gem, which let's you saddle up on one of 24 different animals, all of them indigenous to New York State. At only 50 cents per ride, we were able to go for multiple whirls.
A sister institution across the little-trafficked main road is the Fenimore Art Museum (607/547-1400; closed Monday) whose collection of American folk art and Native American crafts is very impressive. Both stories of this large mansion, built on what was once the estate of writer James Fenimore Cooper (author of "Last of the Mohicans" and son of the village's founder), have pleasant work rooms where children can sit and draw if they are too restless to contemplate the art. We spent a good chunk of time at the collection of Native American art, which explains how natural resources were used to create art and functional objects.
I was impressed that the collection was respectfully divided by region, bringing home the point that a Native American from the Southwest had a very different existence than one from the Plains, Prairie and Plateau region. The kids loved examining the parka made from seal intestine and we marveled that it was 100% waterproof! There is a nice collection of Kachina dolls too, that proved popular with our group.
These museums engage kids by combining looking and admiring, with touching and examining. Make time for their fine restaurants: the Farmers Museum has an inexpensive counter which serves burgers and grilled portobello mushroom sandwiches; the Fenimore has a lovely veranda overlooking the Glimmerglass of Lake Otsego. Having the museums across from each other makes it very convenient for different generations to indulge their preferences in art or cuisine.
Cooperstown for Opera, History, Golf & Other Attractions
If you're visiting in summer, one of the town's outstanding attractions is the Glimmerglass Opera (607/547-2255) which performs in a contemporary, screened-in, open air theater seating 914. Having attracted new artists and well-known conductors since 1978, cognoscenti rank Glimmerglass with Glyndebourne and Santa Fe on the summer opera festival calendar. For the brief July and August season, tickets are often sold months in advance – so it's not something to drop in on.
However, families who plan ahead can purchase tickets and gourmet picnic boxes, and take advantage of the educational 'previews' held on the grounds one hour before each performance. For music without the investment, check with the Cooperstown Chamber of Commerce (607/547-9983) for a schedule of free concerts given by Glimmerglass' Young Artists Program or attend the free Community Band concerts during July and August at the grand, old Otesaga Hotel.
My family and I were glad that we had put Hyde Hall (607/547-5098) on our list of sites to see, because it is a crowd pleaser. It is a 19th century mansion that is considered to be one of the finest examples of the neoclassical country house in the Northeast. It is situated on the serene grounds of Glimmerglass State Park, on the shores of glorious Otsego Lake. A visit to Hyde Hall is a step back in time, into the private lives of the Clarke family, who lived here for five generations. It is very well preserved thanks to on-going renovations.
Equally appealing to some family members may be the historic Leatherstocking Golf Course (800/348-6222), a 6,416-yard course around Lake Otsego built in 1909 by Devereux Emmet. Other entertainment includes the great-for-little-ones sightseeing cruise on the Chief Uncas, or a lakeside lunch at the Blue Mingo Grill (607/547-2543; open seasonally) at Sam Smith's Boatyard.
About 45 minutes by car is the wonderful Howe Caverns (518/296-8900), a cool damp underground cave whose kitschy tour has been taken by generations of tourists. We started our tour by riding the elevator down 156 feet to the cavern floor and finished with a short boat ride on an underground lake. We marveled at the weirdly yet wonderfully shaped stalactites that have been growing downward from the cave's ceiling for millions of years. The Caverns' constant 52 degree temperature was refreshing, but don't forget to bring a sweater!
Foodie Must-Samples in Cooperstown, NY
The Brewery Ommegang (607/544-1800) is fun for those 8-years and up who are interested in 'how things work.' You can watch the aging of Belgian-style beers, see a short film about beer production, and buy 'Tin Tin' books (or beer, of course) in the giftshop.
Fly Creek Cider Mill and Orchard (800/505-6455) was a delicious stop on our itinerary. Family owned and operated for generations, Bill and Brenda Michaels are currently the very present and helpful owners. Fly Creek produces delicious cider the old-fashioned way, using a 19th century water-powered mill. You can watch the cider being pressed throughout the autumn season, but the self-guided tour is fun year round. More than 100,000 people visit the mill each year, and the food is a big draw.
The Mill Store Marketplace sells tons of great food, from house-made fudge in 16 varieties, to pickled garlic, which was ambrosia for a garlic lover like myself. Samples are abundant, so bring your appetite. Be sure to get the over 21's in your party to indulge in the four flavors of apple wine and a variety of hard ciders. The snack barn offered up a yummy pulled pork sandwich served with a homemade horseradish and a cool cider slush, sort of a cider flavored Italian ice.
We were stuffed from the samples, but couldn't resist all the delicious smells coming from the snack barn. The freshly baked Fruit of the Farm Pie, a combination of apple, raspberry, blackberry, strawberry and rhubarb is worth going off any diet for. They have a popular online store, to which I am already a loyal customer!
Baseball's Birthplace – Could It Be Cooperstown?
Where's the Budweiser crowd? They're at the Baseball Hall of Fame (607/547-7200, 888/HALL-OF-FAME) along with everyone else. A showcase for memorabilia and bronze plaques honoring greats of the sport, it was built by the town's benevolent Clark Family in an era when Abner Doubleday's nearby field was thought to be the birthplace of America's favorite pastime. Locals will tell you that this Clark family is not to be confused with the Hyde Hall Clarke family. There seems to be an historic still on-going rivalry between these two powerful Cooperstown families.
The permanent exhibit, "Hank Aaron: Chasing the Dream", chronicles Aaron's life, from childhood through his stellar major league career, and onto his post-baseball career, including his vast philanthropic efforts. The youngest members of the family will enjoy The Sandlot Kid's Clubhouse, located on the first floor. The Clubhouse features chairs shaped like baseball mitts, where you can sit down and read one of the many books on baseball.
There is a video display where you push a button and various images from baseball games appear on screen. There is a hands-on section, where you open drawers and examine a variety of baseball paraphernalia. The "Baseball at the Movies" exhibit highlights Hollywood's depiction of the game, documenting over 150 films that contain the sport as a major theme.
If your kids are cinephiles like mine, this may prove to be a hit. We all had some laughs watching the old Abbott and Costello "Who's On First" routine that was playing. Baseball card collectors should enjoy a peek at the baseball card gallery. All in all, it was a good place for the baseball lovers in our extended family to bond, while those less interested in the sport found the exhibits rather stodgy.
Afterwards, send the kids out to Main Street to browse in the dozens of baseball card shops to begin or augment their collection. The freedom to let kids roam Main Street while adults sit on a bench with ice cream is what makes Cooperstown such a special family destination. It's what "America the way it used to be" should be.
Overnight on America's Main Street
If you're contemplating a summer weekend, plan housing well in advance. We stayed at the landmark Otesaga Resort (800/348-6222, 607/547-9931), a red brick, white-trimmed Federal hotel with a 180-foot-long verandah overlooking sweeping lawns, a heated pool, and Lake Otsego. Patterned wallpaper, early American furniture, dustruffles, jackets-at-dinner, and other long-ago niceties make it the choice of upscale family groups, however, it's only open late April to mid-November.
The shiny mahogany railings, hearty All-American cuisine, gracious staff, and afternoon Tea 'n' cookies were a hit with the kids, toddlers to teens. The older adults in our group liked the fact that our waitress offered to serve them breakfast, so that they could avoid standing on the lengthy buffet line. Summer brings lots of daily activities for kids, included in the rate. Holiday weekends are said to be particularly festive, with cocktail parties, fireworks and fun. But on a fairly quiet spring weekend, we enjoyed just relaxing on the porch's comfortable white rocking chairs, which provide a welcome respite after a busy day of sightseeing.
Cooperstown also has many charming B&Bs on the little streets which radiate from the village's only stop light. Many B&B rooms sleep a maximum of three. The Inn at Cooperstown (607/547-5756) is one of the prettiest. In contrast to its lemon yellow gables and Victorian doodads, the ca. 1813 Cooper Inn (607/547-2567) has the dignified red brick facade of a real Federalist-era manor house. It welcomes families with young children to use its large lawn and sundeck, and allows guests to use many facilities at its sister resort, the grand Otesaga, free of charge.
The Lake View and Lake 'N Pines are cute 1950's- style motels with pools on Lake Otsego, at varying distances from town. Dozens of other inns, guesthouses and motels can be found through the Cooperstown Chamber of Commerce and its free publications.
If your family likes the outdoors, check out the Cooperstown Beaver Valley Cabins and Campsites (607/293-7324). Open from May to October, this 276-acre campsite offers visitors 1BR-2BR log cabins, 3BR/2BA houses, bunkrooms for larger groups, and they also have their own baseball fields, where they sponsor tournaments throughout the season. Laundry facilities are offered, and the site includes a kiddie pool and large pool, a game room, playgrounds, and the Fossil Pit, where it looks like a meteor hit, leaving a huge hole for guests to explore and discover nature. With many nearby attractions, including the Baseball Hall of Fame only 5 miles away, Beaver Valley Cabins gives guests a nature adventure with all the comfort of city life only minutes away.
Dear Reader: This page may contain affiliate links which may earn a commission if you click through and make a purchase. Our independent journalism is not influenced by any advertiser or commercial initiative unless it is clearly marked as sponsored content. As travel products change, please be sure to reconfirm all details and stay up to date with current events to ensure a safe and successful trip.
---