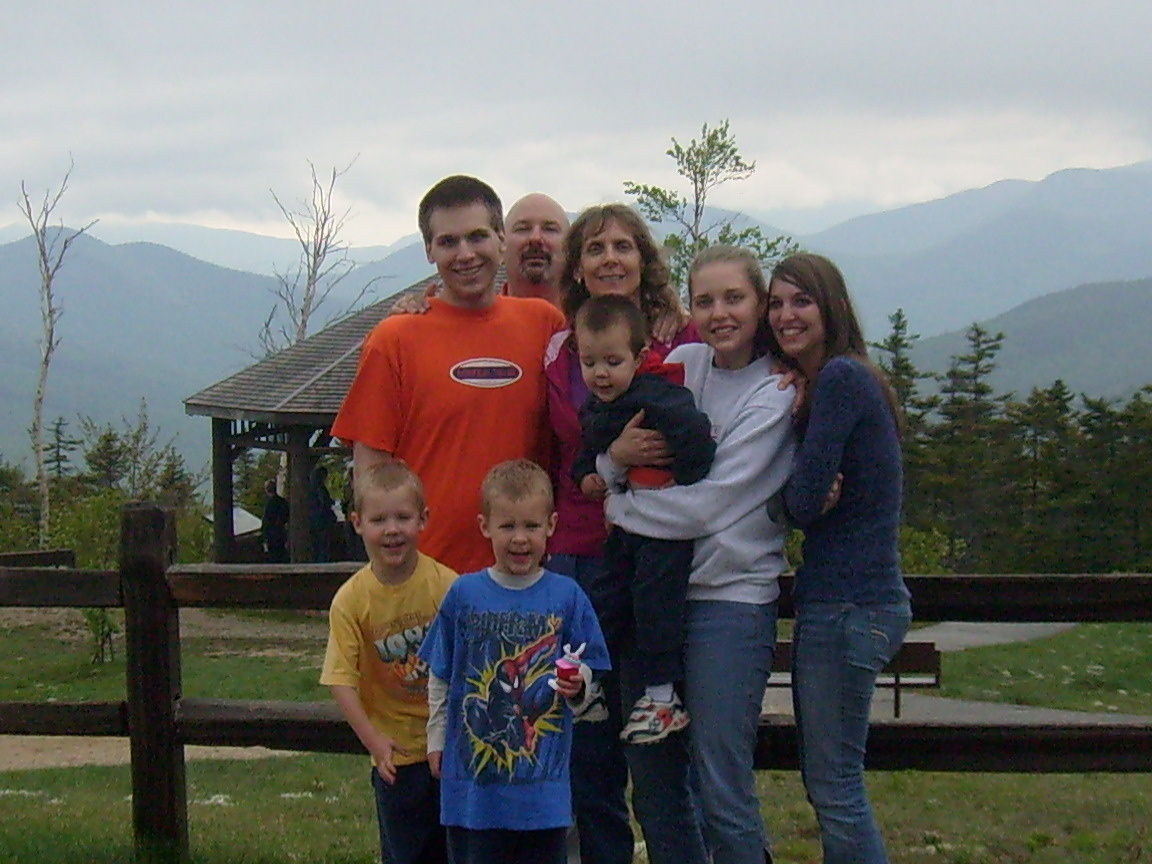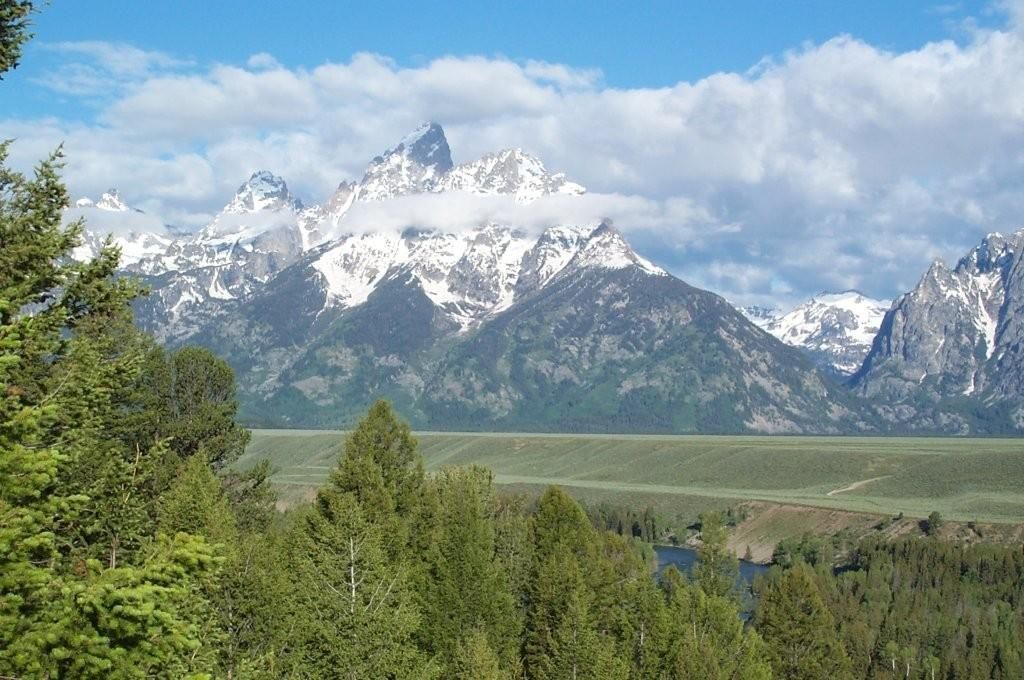 What's old is new on Mackinac Island, Michigan, a unique family destination that's been cherished by mid-Westerners in the know for more than 150 years. Early inhabitants included Native Americans, who used the 1,800-acre island (named for the Indian word for "turtle" because of its shape and pronounced MAK-in-naw) while fishing the rich Straits of Mackinac between Lakes Huron and Michigan. By the early 1700s, the island became a center of fur-trading for French voyageurs from Canada, then a fish processing and shipping port for the British.
Today, travelers enjoy properties like quaint B&Bs and the Grand Hotel, rejoice at the absence of auto traffic, taste the local fudge, and savor the old-fashioned, family fun while enjoying the amenities of an always connected life.
Visitors will immediately notice the British-built, hilltop Fort Mackinac, which from a distance appears as white icing on a lush cedar and birch forest cake. When the Fort entered active duty during the War of 1812, the influx of soldiers and newcomers appreciated the island's beautiful scenery and refreshing weather. Soon its clear spring waters were seen as 'healthful' for those with arthritis or other ailments inflicted by the Industrial Revolution. In 1846, poet William Cullen Bryant wrote of Mackinac Island, "People already repair to it for health and refreshment from the southern borders of Lake Michigan."
In 1875, Mackinac Island became America's second national park (after Yellowstone) as part of the country's commitment to preserving its vanishing wilderness, and was transferred to the state of Michigan 20 years later. When the first horseless carriage rolled off a ferry onto the island in 1898, residents were stunned. It is said that within two weeks, the Mackinac City Council and State Parks Department agreed to outlaw the dangerous new invention. The ban on "motorized vehicles" is still in effect, with horse-drawn sanitation carts, steam-powered street sweepers and lots of pedal-power keeping the busy island spotlessly maintained.
Today, Mackinac Island's reputation for being "lost in time" is still genuine, a reason both the town and the state park won 2015 "Best for Families" awards from Family Fun magazine.
Old-Fashioned Fun on Mackinac Island
Mackinac attracts families year in, year out, because its pleasures are those of yesteryear. Bicycling is the most popular activity. Forget yours? Never fear. Each hotel or B&B rents its own bikes, plus vendors cluster around the ferry piers, offering everything from crummy three-speeds to tricycles, top-of-the-line mountain bikes to old-fashioned tandems. Accessories range from cycling apparel to helmets, locks to bike seats, to Burley trailers to tow little ones, all at surprisingly high prices. Eighty per cent of Mackinac's visitors are Michigan-state residents, and many families save the bike rental fee by loading their own bikes onto the ferry.
With so much water, you'd think boating is a big activity, and it is for sailors and motor-boaters. But with the strong currents, swells of passing freighters, and very cold temperature of Lake Huron, few vendors even offer canoe rentals to visitors.
Steady breezes and the grand lake views do make for great kite-flying. We spent one long lunchtime at the Iroquois Hotel's outdoor verandah, dining on grilled whitefish (the local catch) and watching the kids and picnickers flying kites at Windermere Park. Shapes new to us included neon-colored nylon corkscrews, single sneakers, dismembered "human" limbs, ice cream cones, brown bears and many abstract designs.
Golfers may enjoy a commemorative round on the course at the historic Grand Hotel. Known as the country's "largest summer hotel" with the "world's longest porch" since its opening in 1887, The Grand Hotel (800/33-GRAND) has hosted presidents, film stars and wealthy celebrities. The big news here is the annual ice cream flavor featured at the hotel. Catch a horse-drawn taxi tour which passes by the side of this enormous hilltop landmark as it turns a corner or, to show your kids the interior, invest in the daily High Tea (the visitor "admission fee" can be applied to any dining on property). The Grand Hotel also features a 22-foot swimming pool, biking and horesebak riding and children's programs for 5-years on up during summer. Best of all, children 11 and younger stay free with ages 12 to 17 running only $59 per night.
Another fun activity our boys loved was Fudge Judging, our family contest. The goal was to sample products from the many recommended vendors so we could decide where to buy our souvenirs. Given an average price of $14 per pound and a 1/4-pound minimum purchase (though free samples were widely available), each boy received $10 to spend on nominated samples. After a few hours of searching, seeing, smelling, tasting, and interviewing shoppers, they returned with eight quarter-pound samples. Joanne's Fudge (906/847-3707) was the favorite. With so many gift boxes, we were able to share a few squares and still have enough vanilla, maple walnut, Creamsicle, peanut butter, raspberry and Rocky Road fudge left over as gifts for spouses, grandparents and office colleagues.
Mackinac Island Attractions for the Family
The island's history is best revealed at Fort Mackinac and the few historic homes preserved by Mackinac State Historic Parks (231/436-4100). When seen from below, the low white fortress honestly does seem like a very long way to climb for a bit of history. Don't miss it! Within the fort walls are enthusiastic re-enactors and 14 original buildings with interesting displays about life for an American soldier and his family circa 1880s. The Kids Quarters houses uniforms, hats, Victorian style women's clothes and some daily objects that children can try and touch, and they will, it's very cool.
The Fort is open daily 7 days a week; at our July visit, it had a daily calendar of military music concerts, recreated court proceedings, a traditional, full-dress parade on the Fort's green, and other re-enactments well worth watching. School-age children can spend several hours here while weary parents take in the panoramic view over the Straits of Mackinac offered at the terrace cafe. Other historic buildings well worth a visit (entry is included in the Fort admission) are the period-furnished Biddle House, the Benjamin Blacksmith Shop, and the Dr. Beaumont Memorial (a tribute to the pioneering Dr. William Beaumont whose work on the digestive system has to be seen to be believed), the American Fur Company Store, the McGulpin House, and Mission Church.
Biking & Sites around Mackinac Island
Mackinac Island appeals to families precisely because of its quiet, non-motorized and non-electric recreational choices. We have heard it criticized for being too expensive, too pretentious, too isolated, too windy, too cold, too rainy and most of all – too dull. One family we know grudgingly returned from a five-day stay wondering what all the fuss was about: "It's like The Hamptons without the beach!" But for two 21st century urban parents, the freedom to allow 11- and 12-year-olds to take off on bicycles –- along the island's car-free roads or cruising the fudge shops on Main Street -– is the most compelling reason to visit.
Circling the flat, eight-mile (12.8 kms) perimeter road, whether on foot or bike, is a soothing rite of passage for all visitors. At 20-feet wide it is Mackinac's only state highway (route M85) and one of its most scenic. Development is restricted to 15% of the island (mostly in the one village), leaving almost one hundred miles of biking, walking and horseback riding trails as wilderness. On the way, stop to climb up the hillside and peer down through the rain-hollowed Arch Rock, dip toes in freezing Lake Huron or sunbathe on the many smooth rock "beaches." Skull Caves and Devil's Kitchen are other limestone formations worth a stop.
At the half-way point, British Landing, families can stop for a bio-break and a snack, and admire the point of land where the British came ashore. There are also a few paved cross-island paths, so the interior can be reached by bicycle or horse-drawn carriage. The horse-drawn taxis especially delight younger children and a ride to the island's tiny airport, where a prop plane may be waiting, is a big thrill. If you have more than three days on island, bike up and downhill through the cool and forested middle route to visit some of the historic battlegrounds, cemeteries and old farm structures. It's not too hilly – Fort Holmes is the island's highest point at 320 feet (98 meters); this scenic overlook is where the British first surprised the Americans and took Fort Mackinac in the War of 1812.
Keep in mind that the City of Mackinac Island only about 520 year round residents, but gets as many as 20,000 visitors a day during the tourist season. The island does have a loyal and hardy contingent of tourists who return each winter for cross-country skiing, sledding and Christmas caroling in this very unusual place. Only a few of the island's facilities remain open.
Coming to or from Mackinac City
Not everyone spends the night on island. Mackinac City is a cute beachfront town with ice cream parlors, T-shirt shops and the ubiquitous fudge vendors, as well as a movie theater and two video arcades. Many locals save money by staying in a nearby mainland motel and use it as a base to sightsee along Michigan's upper peninsula, rent wetsuits and a Jetski, or go parasailing.
Colonial Michilimackinac is a historic fur trading village and military outpost where costumed interpreters bring the 18th century mainland to life, located at the foot of Mackinac Bridge. Eventually, though, most families make the commute to Mackinac Island for the day, raising the congestion level precipitously, especially on weekends.
Mission Point & Lodging Options, Mackinac Island
In summer, families will find many B&Bs in a range of prices, but the half-century-old Mission Point Resort (800/833-7711) is one accommodation with a pool, recreation facilities, restaurants and full staff catering to families. On check-in, it's impossible not to be impressed with the tipi-like lobby, whose soaring conical roof is made up of 17 Norwegian pine trusses weighing nine tons each. This structure was built in the 1950s by the international peace movement known as Moral Re-Armament (MRA), which designed it based on the Chippewa Indian legend that on this site all nations would one day gather in peace under a great tipi. The MRA's meeting hall became Mission Point Resort's popular Great Hall.
The resort's 18 acres of landscaped grounds are immaculately maintained by a friendly crew, largely from Jamaica, whose pride in silken lawns, pastel begonias, fragrant lilacs (the island's favorite flower) and assorted perennials is apparent throughout. The island's ca. 1829 Mission Church, for which the tranquil Mission Point peninsula was named, still stands on a sweeping lawn and is often used for local weddings.
Among many facilities are the island's only movie theater for weekly screenings, and a film soundstage used for Universal's "Somewhere in Time" back in 1970. (This family-appropriate, time travel romance starring Christopher Reeve and Jane Seymour shows on video screens at various B&Bs and hotels throughout the season). Mission Point's lakefront Eurogarden Cafe overlooks "The Greens,"an 18-hole executive putting course.
Many of the property's 242 rooms are Family Rooms, some are ground floor units with hot tubs. We really appreciated our Forest Family Room, really a suite in which two good-size bedrooms, one with twin beds, one with a kingsize, shared a small bathroom with tub. Though they were simple in their Northern Michigan design style, we were surprised to find them packed with better features than those typically offered in more expensive "resorts." Each bedroom had strong bedside lighting, a louver door closet, a vanity sink for brushing teeth, and its own sliding doors to a private porch with our own Jacuzzi.
Especially the first night, before active days and the fresh lake air knocked us out, we would have liked a sound-proof door and walls between us and the long hallway into the busy lodge. Yet, despite some signs of wear and tear, the unit was very comfortable and gave the kids their own space for pillow fights. It saved us the double cost of booking adjoining single rooms and at the same time, felt more like an island cottage.
When you need a break from the little ones, there are Kids Club activities from 2pm to 5pm for 4 to 12-year-olds. Each 3-hour sessions offer croquet and bocce ball, swimming, kickball, scoop of ice cream at Lakeside, build and string a kite and hike and bike activities. Babysitting for younger children can also be arranged upon request.
Another option since 2013, and a sign of changing times, is the Bicycle Street Inn & Suites downtown. Tucked into a blue-trimmed, white clapboard facade opposite the town's bike rental shop, it has 36 rooms — mostly one-bedroom suites with waterview balconies and a sofabed in the living room, designed to appeal to family groups. Contemporary in style within a traditional facade, it's a welcome addition to the hotel pool. Other than that, there are dozens of B&Bs dotted around the town.
Mackinac Island Trip Planning Details
Someone once said anywhere worth going is worth fighting for. If you're traveling with several young children, you might not agree.
Vacationers have a choice of flying to Traverse City Airport (about three hours away) or flying to Pellston Airport (via Detroit), about 30 minutes away. These choices cut down on the travel time but flights are expensive and sell out quickly in summer. We adventurers reached Mackinac Island by flying from New York to Detroit, renting a car, then driving north on Interstate 75 for way too many hours.
The roads are, surprisingly, not well sign-posted around Motor City, and with the constant highway construction we encountered, it turned into a seven-hour drive. Once you reach Mackinac City, there are three ferry companies (one of them, Arnold's, has high-speed catamaran service) with side-by-side piers, equivalent pricing, and extremely similar schedules. Don't try the fly/drive combo in one day, because ferries stop running about 9pm.
Once on island, you'll take a horse drawn taxi or walk to the resort, and they'll send a porter and cart to pick up your bags at the pier. By the way, the ferries run from April till January, when most locals turn to their snowmobiles to cross Lake Huron for grocery shopping on the mainland. However, the local government has won concessions from the ferry operators in the hopes of expanding ferry service hours and seasons, while lowering rates.
For general information about the island and its history, contact the Mackinac Island Tourism Bureau (906/847-3783).
Dear Reader: This page may contain affiliate links which may earn a commission if you click through and make a purchase. Our independent journalism is not influenced by any advertiser or commercial initiative unless it is clearly marked as sponsored content. As travel products change, please be sure to reconfirm all details and stay up to date with current events to ensure a safe and successful trip.
---