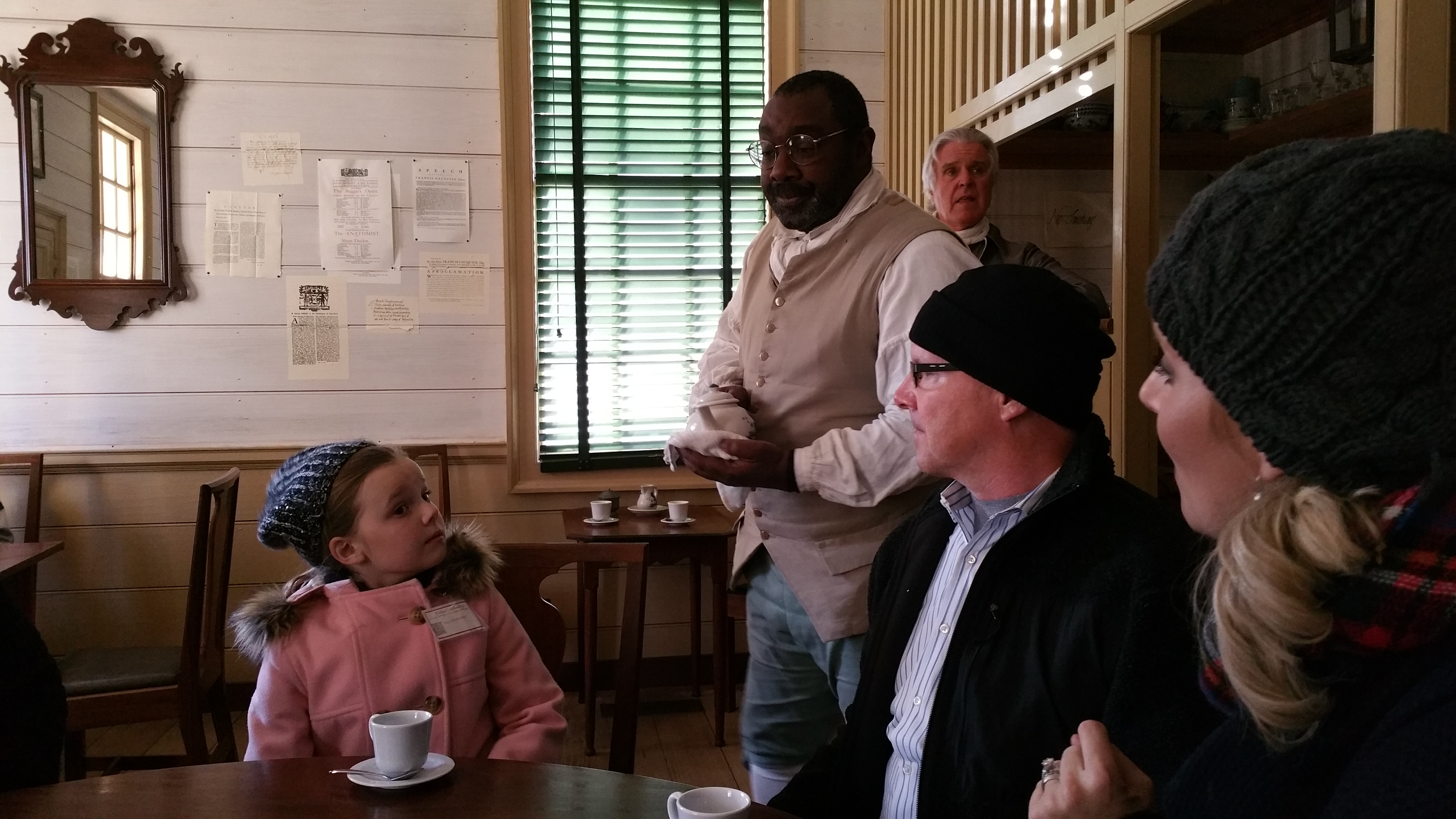 An enriching holiday experience that families will cherish for years can be found in Colonial Williamsburg and the Historic Triangle of Virginia. Since 1934, this 301-acre historic area has put on its holiday finery from Thanksgiving through New Year's Day. Besides visiting historic buildings, encountering "People of the Past," discussing current events of the 1770's with tradespeople, shopkeepers and enslaved servants, families will find numerous special holiday programs, dining events and musical concerts to attend.
The official festivities begin with the Grand Illumination held the first Sunday of December, which celebrates the advent of the season. This is when families can explore the many traditions that have been marked in Virginia over the past 400 years and all events are free.
Williamsburg's Holiday Spirit
This holiday is much more than just individual dates. Williamsburg's festive spirit is so contagious that families don't need to attend any special events to feel it. The colonial village's outdoor Christmas decorations are unique and known worldwide for their use of the natural materials available during the 18th century. Residents are encouraged to decorate their homes and families will enjoy taking a walking tour of the Historic Area to see which decorations have won contest ribbons for the most imaginative or original decorations. Pine, boxwood, and Fraser fir wreaths decorated with fruits, berries, nuts, dried flowers, pinecones and holly are typical.
Visitors will be interested to know that the decorations are replaced at least twice during the holiday season because weather and wildlife can damage the natural materials. White roping puts finishing touches on doorways, windows, columns and railings. Illumination during evening programs is provided by cressets (iron baskets placed on iron poles) which have pitch pine or fat wood placed in them for burning. Also, more than 1,200 electric candles can be seen in building windows after dusk arrives.
The many quaint shops and boutiques around Merchants Square are popular with visitors year-round and are especially well decorated for the holidays.
Holiday Programs & Concerts in Colonial Williamsburg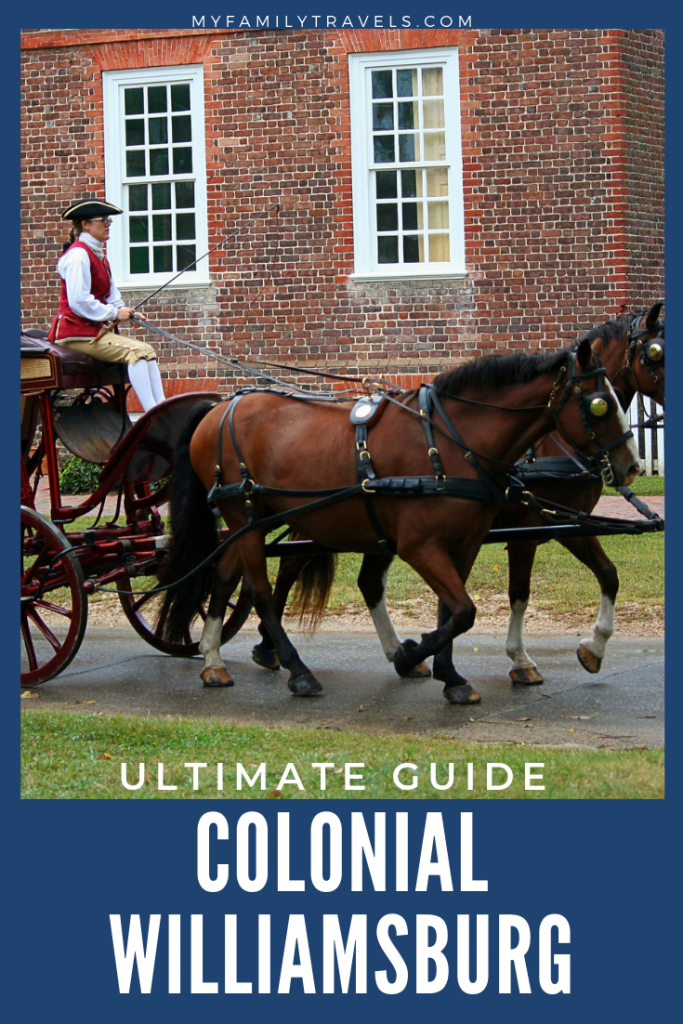 Among the numerous choices for holiday programs, some are especially suited for families. "A Capitol Evening" includes elegant dancing, lively fast-paced hilarity, and amazements and amusements for the senses. The "Christmas Decorations Walking Tour" gives a guided look at the Historic Area and its holiday splendor. The "Annual Christmas Homes Tour" includes several private homes in the Historic Area not usually open to the public. Families can even attend an event in which gifts are exchanged with household slaves to learn more about how they were treated in the village.
"A Kid's Holiday Memories Tour" includes a guided tour by a trained costumed interpreter and a host of activities such as creating a Christmas decoration and learning colonial games. Many visitors enjoy the formal workshops which teach guests how to make Colonial Williamsburg's famous historic decorations themselves.
Certain musical events also stand out for family entertainment. Learn about a favored colonial past time, view costumed demonstrations of various dances, and even participate at various intervals during the show.
Each season brings new events, such as period comedies poking fun at Colonial era events, walking tours that examine the village ghosts, or a new interpretation of period music played on historic instruments. On Christmas Eve, everyone attends the annual Tree Lighting Ceremony.
Special-for-Families Learning Activities
During weekends in December, in addition to this living history museum's excellent year-round learning activities, themed family workshops are offered with the purchase of any Colonial Williamsburg admission ticket. You'll find opportunities for kids to dress up for the holidays, 18th-century entertainment including storytelling, dance, music and puppet shows, caroling, participation in food preparation and creative art projects.
Plan to participate in the daily adventure "Revolutionary City:" your family takes part in the everyday life of the city against the backdrop of momentous, world-changing events. One day you discover things you never knew about the events that led to the collapse of royal government between 1774-1776. On another, you explore how citizens dealt with the war during the time period 1776-1781. A third day gives you a chance to learn who really built this nation and see the challenges they faced after we gained our independence.
Scenes and encounters change daily, and you enter and exit as you wish. In between timed events, you can meet on the street with some of the people of Williamsburg to learn how these changes touched their lives.
Trip Planning Details for Colonial Williamsburg
Dining in an historic tavern is a special experience and families should sample as many of the taverns as possible during their stay in Williamsburg. Each year the special themed events change, but may include a Holiday Breakfast with Santa or A Georgian Christmas with Mr. Samuel Adams, who discusses the traditions, customs and experiences of Christmas during the Georgian period. You'll also enjoy a delightful dinner prepared by Williamsburg Inn's award-winning chefs. Mrs. Campbell's Holiday Tea is popular with younger children, who can watch Mrs. Campbell and her daughter Molly discuss 18th century holiday traditions while they offer you proper tea service.
Visitors to Colonial Williamsburg have a variety of lodging accommodations and rates to choose from. Official Colonial Williamsburg lodging options are steps, or a convenient shuttle ride, away from the activities and dining experiences found in the Historic Area. If your family wants to fully immerse themselves in the 18th century ambiance, choose to stay in one of the Colonial Houses. These are authentic period accommodations in the Historic Area where our founding fathers and mothers once lodged. Twenty-six restored or reconstructed homes and taverns allow guests to experience how our founding families once lived – with the addition of 21st century conveniences such as room service, modern bathrooms, telephones and television sets. Each structure has its own name, which links it to the most concrete records that researchers can find. Guest rooms can be found in former taverns, tenements, kitchens, laundries, offices, shops and slave quarters.
Planning your schedule around specific events and performances becomes easier when you use the Holiday Planner. This helpful resource describes each event in detail, provides the dates the program is offered and lists the cost of each event. A map of the Historic Area is also included. Additional program details are available on the website Colonial Williamsburg. The Jamestown Settlement and American Revolution Museum at Yorktown also have a full program of winter holiday events and special children's activities during the school break.
Since the Christmas holiday season is such a busy time, families should try to make reservations for lodging, dining and program events as soon as possible.
Spend an Extra Few Days to Enjoy Winter Festivities in Virginia
Virginia loves events! Around every bend, visitors will find something going on. It might be a huge street festival honoring a particular holiday, season or historic event. It might be a celebration for a particular food, harvest crop or beverage.
Start by checking in with the Jamestown-Yorktown Foundation for winter holiday and seasonal special events and programs. The museums and outdoor recreation areas at both Jamestown Settlement and the American Revolution Museum are well worth visiting. Fall Festivals are in full force in Williamsburg and throughout Virginia. Annually over the third weekend in October, families looking for some nature appreciation and good old-fashioned fun head to the Harvest Day Carnival and Craft Fair at York River. Kids will hardly realize they're learning about the changing seasons, moons, leaves, weather and culture with all the fun going on. Carnival games, kids' crafts, storytelling, hayrides and more keep families of all ages entertained.
In early December, usually the same weekend as the dazzling Grand Illuminations event at Colonial Williamsburg, families can travel to nearby Portsmouth's Winter Wonderland to enjoy the magic of animated figures and holiday entertainment.
In addition to the events noted above, on weekends throughout December families can partake in tours of the James River Plantation as well as Baroque Christmas concerts. Through New Year's, there is a "Williamsburg Christmastide at Home" event, ongoing concerts by Crystal Carols and a variety of musical performances.
In February, the living history museums are open daily around President's Day, and several other events are schedule throughout March, for Women's History Month. So, as you can see, there's never a bad time of year to go.
In both the contemporary town of Williamsburg, and in the small historic waterfront area of Yorktown, there are several excellent restaurants known for their fresh seafood, locally sourced meats and produce, and selection of Virginia beers, wines and spirits. Most are family welcoming. Check with your hotel on recommendations, and for weekends, book a table in advance.
Please visit Virginia Tourism for more information on winter events around the state.
Dear Reader: This page may contain affiliate links which may earn a commission if you click through and make a purchase. Our independent journalism is not influenced by any advertiser or commercial initiative unless it is clearly marked as sponsored content. As travel products change, please be sure to reconfirm all details and stay up to date with current events to ensure a safe and successful trip.
---