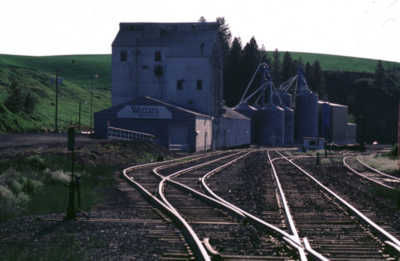 Join FTF's student correspondent as she rails across Europe with a Eurail Pass, a backpack full of guidebooks, and not-quite-enough funds.
It seems that traveling across Europe by rail has become somewhat of a rite of passage for the world's young adults. And, in fact, it should be! There is simply no better way to see the continent.
My friend Jessica and I decided we would travel throughout Europe the summer before our sophomore year in college. We spent the weeks before we left planning what countries and cities we would visit. Having decided that five weeks would be enough for our trip across Spain, France, Italy and Holland, we studied each country and planned our route. Our trip took us from Barcelona to Madrid, then on to Toulouse, Marseille, and Nice. From the south of France we traveled to northern Italy and stopped in Florence, Venice and Bologna. Our final destination was Amsterdam; we flew from there back to New York.
Why Ride the Rails?
Rail travel is unique in the sense that it allows for a certain amount of freedom, depending on the type of European rail pass you select. There are several options to choose from, and a pass should be selected based on how many countries you plan to visit, and how long you plan to stay in each. We spent about three to five days in each city we visited, so we purchased a Eurail Pass which would allow for flexibility.
There are other benefits to rail travel: it is not only the most economical way to see Europe, but it is also one of the safest. Trains were often crowded with backpacking students on their way to the next adventure. Throughout the summer, there seemed to be a special camaraderie among backpackers, each wanting to meet and experience as many new people as possible. Our long overnight train rides yielded new friendships by morning.
Be Prepared for Anything!
If you plan to spend your summer on a train, you have to prepared for long train rides where you may not even have a seat. You should also be prepared to make changes in your trip itinerary, as plans sometimes turn into missed trains, etc…
One particularly interesting mishap occurred when we arrived in Bologna in late August. By this time, I was running very low on cash and needed money wired to me from the States. This might have been a simple transaction, but Bologna was completely shut down — there was hardly a soul in the entire city. After hours of searching for Bologna's Western Union (it existed on street maps, but not in reality, as far as we could tell), we decided to make a daytrip by train to Florence to pick up my money. After missing our stop in Florence, we ended up half-way to Rome in a town called Arezzo. In Arezzo, we had to wait for the train back to Florence, and by the time we arrived it was almost 8 o'clock in the evening.
We ran to Western Union (it was adjacent to the train station), relieved to find it open. However, this was not to be that simple. Unbeknownst to us, Italy was celebrating a National Bank Holiday, so there would be no way to retrieve my extra funds until the following Tuesday, and it was only Saturday! Luckily, I was able to borrow money from my friend until later in the week.
So a word to the wise, be prepared for anything! That's one reason why each city my friend and I visited felt like an accomplishment. We were able to get ourselves to hostels, to museums and to other places we wanted to see. All European cities had adequate tourist services in the central train station, but after that you were on your own.
Affordable & Easy
What I found most attractive about rail travel is how economical it really is. You may have to pay extra for train reservations, when necessary, but aside from this, transportation is already paid for. Hostels, especially those in less touristy spots, can be cheap, even with exchange rate to Euros. Hostels also provided the best place for meeting other travelers because we were often assigned to a dorm room with others when accommodations were tight. Meals (although not the most delicious ones) could be had for between $5-$10 in almost any city.
So, if you are thinking about exploring Europe, plan to explore by rail. There simply is no substitute for looking out to the horizon and catching a glimpse of mountainside or turquoise water from the window of a moving train.
Sam's Planning Tips for Eurail Travel
Don't Forget:
Cameras, journals, film, and a backpack large enough to fit souvenirs from your travel destinations.
Do Some Research:
Many travel books are geared towards young budget travelers and they provide the best resource while planning and traveling. They are, however, not foolproof. Our guidebook mentioned restaurants that no longer existed, hotels that were way out of the quoted price range and — most importantly — did not list important general information, like don't travel to Bologna in the last two weeks of August, because no one is there. Travel guides are still an invaluable resource, so you shouldn't leave without one.
Budget:
How much money you bring depends upon how important "luxuries" like excellent food, air-conditioning, and shopping are to you. I left New York with US$1,600 and needed a little more to get me through the trip. (I did, however, shop like a maniac.) Credit cards are a good idea in case of emergency, but I survived just fine without one.
Plan Ahead:
Some youth hostels don't take reservations, but most do during the summer months, when youth travel across Europe reaches its peak. Reserving a room is an excellent idea if you want to leave home with a set itinerary, even a general one. There were times when we arrived in cities without accommodation, and had to sleep in hotels that were significantly more expensive because the hostels were all booked up.
Eurail Pass Trip Planning Details
Organizations like STA Travel can provide you with all the basics for a summer-by-rail: discounted airfare, Eurail passes, and an International Student Identity Card so you can get some extra discounts while you travel. You should also get an IYH International Hostelling Card), which will allow for some, but not too many, discounts at hostels.
Shop around before you go for the best rates on the more than 5,000 Eurail, Britrail, Germany, France and other European rail pass combinations available. While Eurail is the most comprehensive and best known system, many countries have their own rail services with special pricing. Start at Rail Europe
, where you can study all the Eurail and Selectpass (country by country) options and prices, or work with RailSaver if you're not sure of where you want to go, as it's easy to click off a bunch of city destinations and let the site chart the easiest path between them.
Other authorized Train Pass vendors can be found at Eurail.
For an overview of timetables and more detailed information, use the Eurostar site for the England-France Chunnel crossing routes (you'd be surprised at some of the affordable student specials they offer).
Dear Reader: This page may contain affiliate links which may earn a commission if you click through and make a purchase. Our independent journalism is not influenced by any advertiser or commercial initiative unless it is clearly marked as sponsored content. As travel products change, please be sure to reconfirm all details and stay up to date with current events to ensure a safe and successful trip.
---