Keep the family's four-legged best friend healthy during car travel with pets and you'll never hear him barking "Are we there yet?" again. The following road trip tips are compiled from FTF's community of pet travellers to help you make a long road trip or any car travel with pets (see flying with pets tips here) a smooth ride.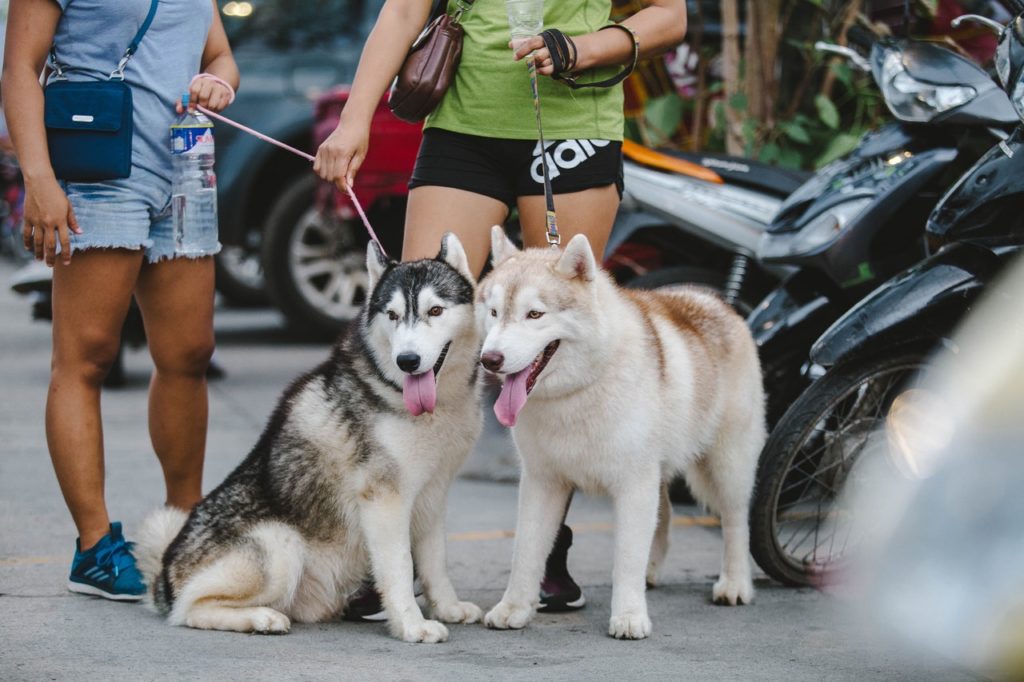 If your pet has never been in a car, take him on short rides to get him ready for the trip.

Schedule a check-up with your doctor prior to your departure date on a road trip with a pet, especially for animals with any long-term health concerns.

Tranquilization is usually not required for car trips, but if you know your pet gets carsick,consult your doctor who may prescribe a light sedative.

Remember, as soon as you make your pet-friendly travel plans, assemble a list of local veterinarians at your destination.  And, be sure to carry a copy of your pet's medical and vaccination records.

Your pet should wear a collar at all times with your name, address, and phone number. Be sure to make sure his tags and his chip are up to date with your latest contact information.

Your pet should always be safely secured during the road trip; crates are recommended. Dogs should never be allowed to hang out of car windows, even a window opened only slightly. Severe injuries can occur if you have to stop the car suddenly, and there's always the risk of the dog jumping out.

Travel with a crate your pet likes. It should be well ventilated, and be large enough for the pet to stand, turn around, lie down and fold-up crate are especially handy if you have a lot of other luggage. Many hotels will not deliver room service or clean your room if there is a loose pet inside, so you will need to crate your pet when not in the room. Line the bottom of your road trip crate with a blanket or wee-wee pad to absorb urine in case of accident.

While on the road, use positive reinforcement to encourage your pet's best behavior. Just as you might reward children for sitting quietly in the back seat, have a supply of healthy pet treats tucked into the glove compartment to reward your pet for sitting quietly, waiting for your command before leaving the vehicle at a rest stop, for doing their business, etc. Merrick Pet Care makes a variety of dry treats for cats and dogs of all ages, plus crunchy dog treats like Cowboy Cookout and Pumpkin Patch that you can theme to destinations and holidays.
Try not to travel in extreme weather conditions. If you must travel in hot weather, do so in early morning, or early evening.
Never leave your pet alone in a car, even for a few minutes. Animals can freeze in cold temperatures. In hot weather, heat stroke can occur in minutes. Heat stress is characterized by heavy panting, glazed eyes, a rapid pulse, a staggering gait, unsteadiness, vomiting or a deep purple tongue. If heat stroke occurs, douse your pet with water and apply ice packs to the head and neck. Seek veterinarian attention immediately. 
Stop frequently (at least every hour and a half) to give your pet some food, water and exercise. If you have a non-tip water bowl you can leave on the back floor in the backseat, that's ideal. No not allow your dog to run loose at rest areas. No matter how well trained an animal is, remember you are in a new place, and there are a lot of unusual noises. An accident can occur in seconds.
Bring along a photo of your pet in case he or she gets lost.
If you are going to be staying in a hotel, call ahead and make sure your pet is welcome. Double check if there's a pet cleaning fee for the room.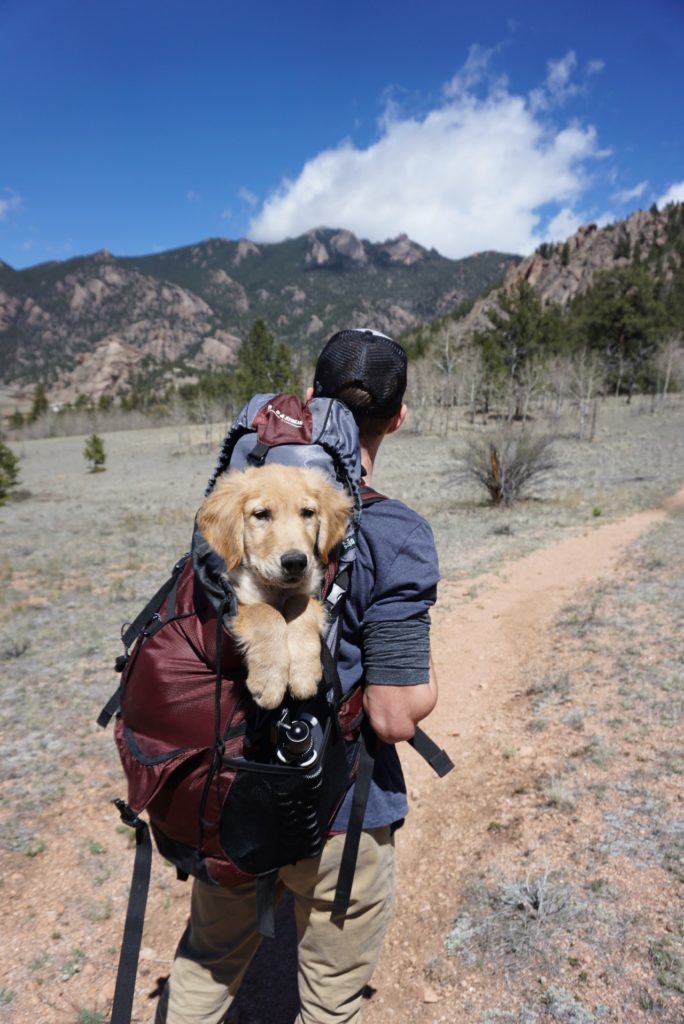 At the hotel, try to reserve a ground floor room whenever possible for easy outdoor access. Stay away from doors and elevators, in case your pet barks at new noises. If you're on a long road trip, check your destination's pet travel regulations and the state and national parks you plan to visit to understand their leash laws. Many parks and wilderness areas either don't allow dogs or want them kept on short leashes, which may make it difficult for you to hike together. When you arrive at your final stop, keep your pet in a quiet, calm area and give him lots of time to adjust to the new place. Then enjoy!

Dear Reader: This page may contain affiliate links which may earn a commission if you click through and make a purchase. Our independent journalism is not influenced by any advertiser or commercial initiative unless it is clearly marked as sponsored content. As travel products change, please be sure to reconfirm all details and stay up to date with current events to ensure a safe and successful trip.
---