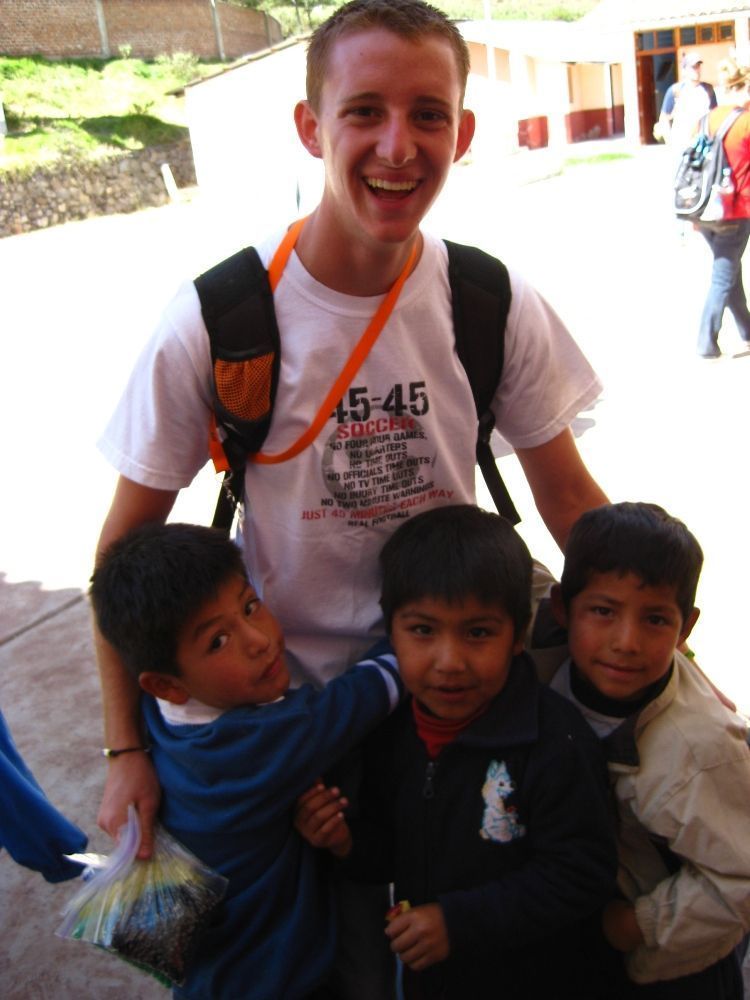 Family Travel Forum offers travel advice to mothers-to-be for safe and comfortable travel during pregnancy.
We all know that airline seats have been shrinking over the years. It's an annoyance for all travelers, but the reduced width and shortened legroom can be a nightmare for a pregnant woman. Factor in the queasiness of a first-trimester pregnancy, or the extra 25 pounds of the woman in her seventh or eighth month (that's me), and you have the makings of a nightmare.
There is no doubt that flying nowadays can be a hassle, yet it is often a necessity, especially for the many women whose jobs require it. Plus, with the recent "babymoon" trend drawing moms-to-be to luxury spa properties around the world, it is no longer just a necessity, but a means to end for vacationing future parents. Here are some current regulations, followed by my four top tips to help you survive the journey.
Airline Policies for Pregnant Women
According to Dr. Heidi Rosenberg, a New York obstetrician, it is wisest to avoid flying during the first eight weeks of pregnancy, when you're most likely to miscarry. Of course, she adds, during the last month of pregnancy there is always "the chance that you'll go into labor in midair or far away from home. Nonetheless," she adds, "I never recommend to my patients that they not fly, unless they are in a high-risk category." While it is smart to check with the airlines before you check in, a few phone calls revealed that most carriers are quite lenient when it comes to letting a third-trimester passenger board the plane.
I recommend you call the airline prior to departure to double-check on specifications. The only rule on which all the airlines seemed to agree was that a passenger who is visibly in labor will not be permitted to board the plane. (Do you blame them?) As always, it is best to consult your medical practitioner before you book your ticket.
Tips for Flying Pregnant
#1 – Bulkhead Seats: With coach passengers packed together in steerage-like quarters, these seats at the front, which offer a few extra inches of legroom, seem positively luxurious. Unfortunately, they are often difficult — or quite expensive — to reserve in advance. Inquire if there are bulkhead seats available when you book your ticket. If the answer is no, you can continue to make regular calls to find out if the seats have opened up, and ask about the bulkhead when you get to the check-in counter. (It doesn't hurt to mention that you are pregnant, if it isn't obvious.) Often you will find that something is available. And don't balk if it is the middle seat: The ability to stretch out your legs (and exit to the restroom without making your fellow passengers go into contortions) more than compensate for the lack of view. Note that some airlines will not permit a pregnant woman to sit in an Exit Row, for obvious reasons.
#2 – Bring Snacks: Major airlines have cut out food service altogether, especially on short flights. When you book your ticket, ask what the meal service will be. If there is a meal served onboard, you might wish to order a vegetarian or low-cholesterol option, both of which are bound to be healthier. Still, it helps to bring your own snacks, because delays in the flight (or a seat in the middle or back of the plane) may mean that you are hours away from eating. Tote healthy munchies: a bag of cut-up vegetables with low fat dressing, cheese, a whole-grain muffin or crackers, fresh or dried fruit, a peanut butter sandwich on whole-wheat bread or even a bag of trail mix. And make sure that you bring a large bottle of water to keep yourself hydrated. The general rule is to drink about one liter of water for every two to three hours in flight.
#3 – Take a Walk: Sitting for long periods of time can hurt your circulation, leading to stiff legs at best, swelling legs and feet at worst. Try to take a walk around the plane every 30 to 45 minutes. Some light stretching exercises can help combat poor circulation: while in your seat try wiggling your toes, flexing your feet and stretching your arms above your head. And since you're sitting anyway, now is the perfect time to practice your kegel exercises.
#4 – Feeling Sick?: Whether you're struggling through your first trimester, or just battling a bad case of air sickness, one way to combat a queasy stomach is to try a remedy that many people use on the water — sea sickness bands. These adjustable wristbands, sold at many drugstores, have nodes at acupressure points to relieve nausea. Commercial names include ReliefBand, Bioband, and Sea Band. Make sure to drink plenty of fluids, as dehydration can cause nausea. Slow, deep breaths may also help relax you. Unfortunately, the only real cure for morning sickness is time.
Whenever you are traveling, pregnant or not, it helps to follow the above common-sense rules. With a little luck and planning, no matter what pregnancy stage you are in, the flight needn't be a miserable experience. If you already have children, as I do, you may find yourself looking forward to a few hours of enforced "down time." If you are carrying your first child, use the flight to catch up on reading, work on a crossword puzzle or simply close your eyes and relax — something you will have a lot less time to do once your little bundle of joy arrives.
More Helpful Tidbits for Pregnant Travelers
Here are some additional tips from travel blogger Amy Graff.
#1- Find a Doctor Abroad: Before any big trip you take, you should let your doctor know that you're leaving. Next you should try and find a doctor at your destination before you go. Your regular doctor might be able to recommend someone for you. Finding a doctor where you'll be is a good idea just in case there is an emergency.
#2- Bring Your Own Pillow: Sleeping is uncomfortable enough when you're pregnant, so trying to sleep in a different place is a challenge. Take a pillow from your own bed when you travel. It will be a familiar comfort to you that might make sleeping easier.
#3- Keep Your Music By Your Side: Traveling can be a long and stressful thing to do. As you go, you'll need something to keep you relaxed and sane. Bring along your iPod, iPad or whatever music device you have. Music can help you unwind and make the time go by faster.
Dear Reader: This page may contain affiliate links which may earn a commission if you click through and make a purchase. Our independent journalism is not influenced by any advertiser or commercial initiative unless it is clearly marked as sponsored content. As travel products change, please be sure to reconfirm all details and stay up to date with current events to ensure a safe and successful trip.
---