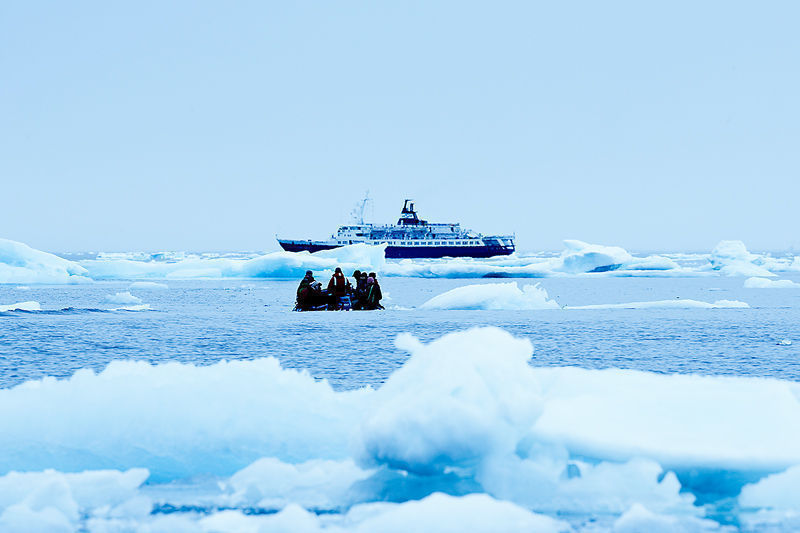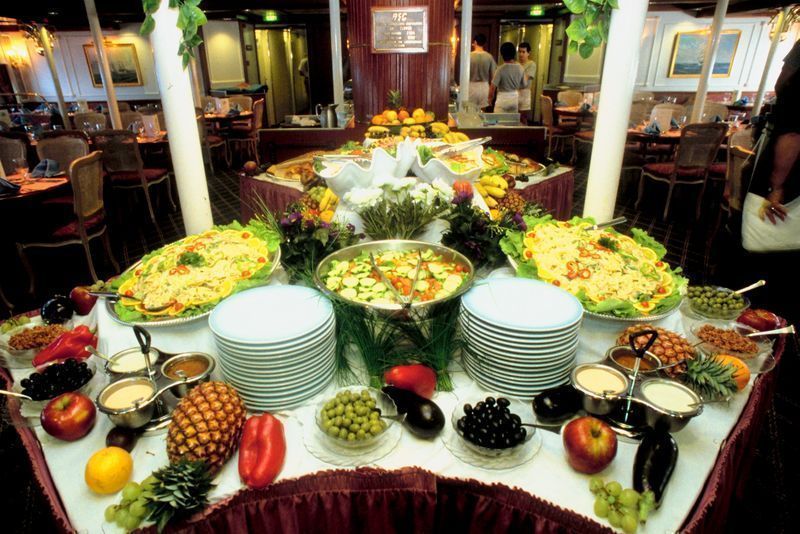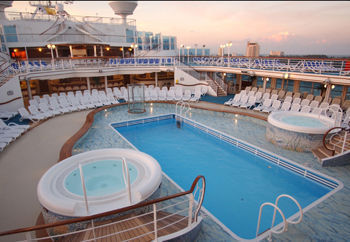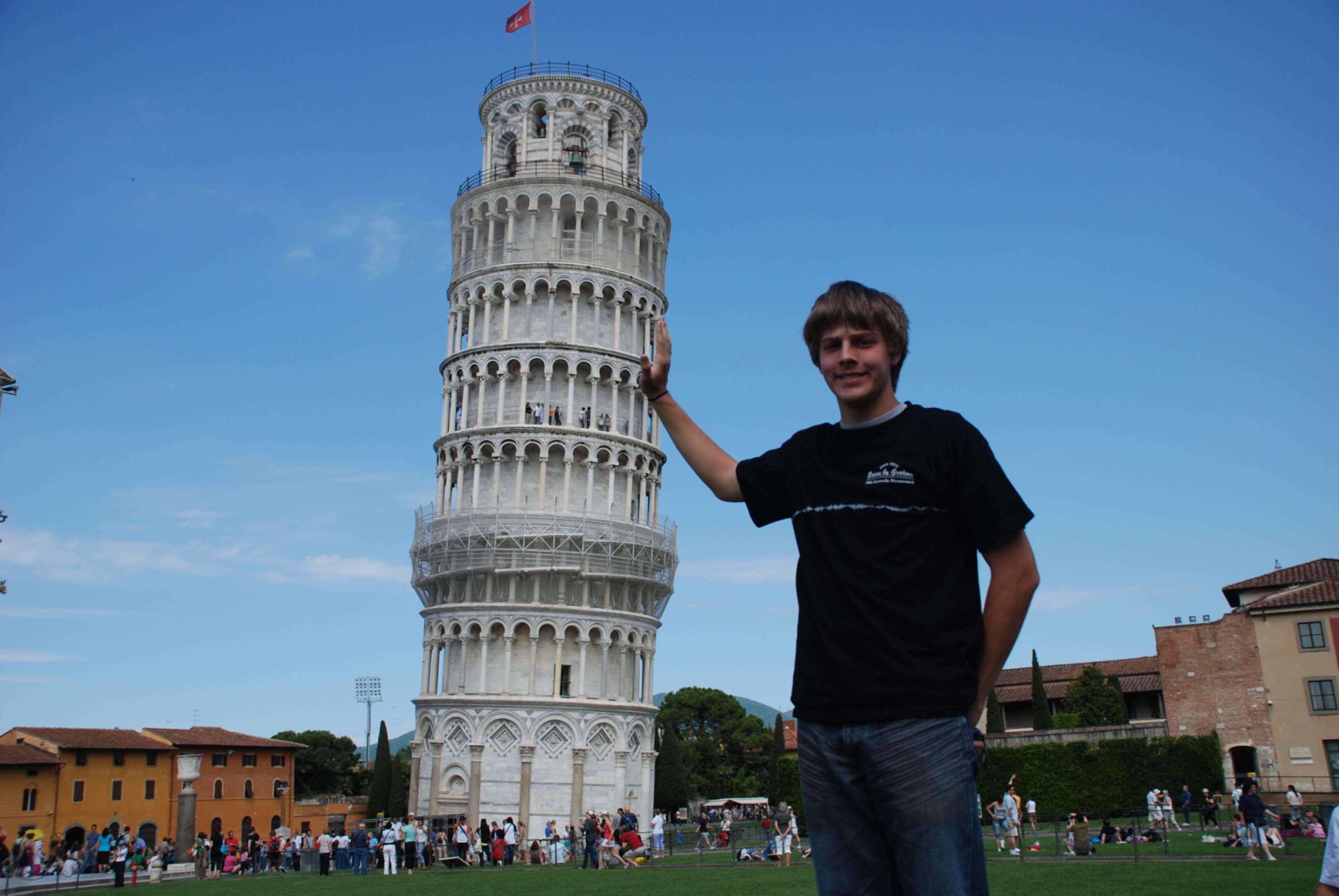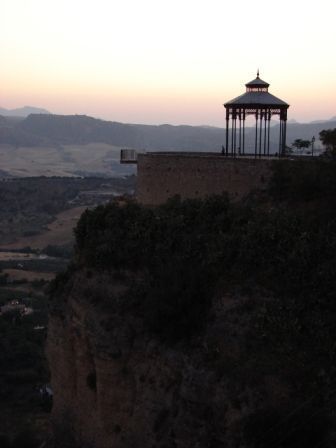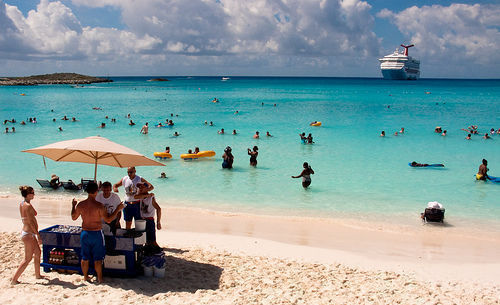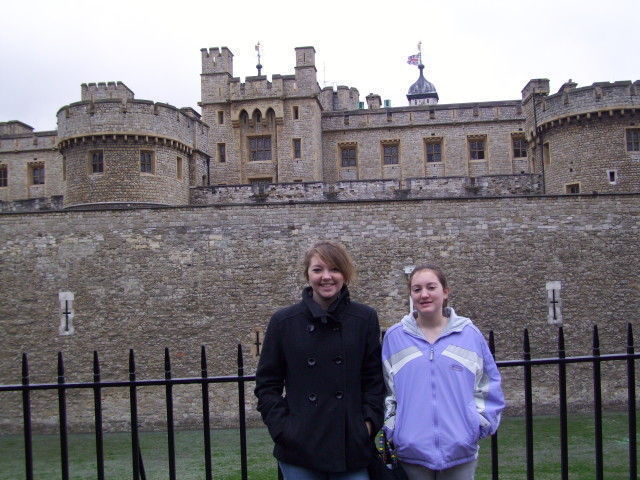 FTF's cruise expert shares money-savings tips on with booking value cruises and discounted shore excursions.

Cruise discounts and savings are still alive and kicking, but at a slower pace than they have been over the past few years. Families are no longer waiting till the last minute to book travel, so those with few schedule constraints are grabbing up early-bird specials, and there are fewer last minute deals around.
Still, more and bigger ships are being built, increasing cruise capacity to the point where there will always be a free cabin that some company needs to sell at discount. And, as usual, the best discounts for families and others can be found during the non-holiday period sailings: we mean social, religious or school year holidays.
However, before you're washed overboard by a cheap deal, be sure you understand whether you're getting an inside (no view) or outside cabin, if the deal includes port charges or airfare to the port of departure, and if the ship has been upgraded to meet international safety and pollution-control standards.
I like to recommend the following strategies for saving money, at any time of year. You can count your savings either at the time of booking or once aboard a cruise.
Save on Sailings
*Cruising with a family of five or more older children? Many parents find it more cost efficient to book one outside cabin for themselves and then book a much lower priced inside cabin across the hall for their teenagers. In some respects, this may be cheaper than booking a suite or family cabin, depending on the line. In general, the family of four or less will save the most by booking a cabin with a third and fourth berth (beds that typically fold up against the cabin wall during the day) for kids.
*Cruising with pre-schoolers?
If your child is not in school yet, then seriously consider cruising off-season when prices are lower and older children are in school. As evidenced by my research, prime off-season discounts are often available from September through Thanksgiving, the first two weeks of December, and during the month of May.
Save On Board
*Other ways to save once on board: Many kid-friendly cruise lines offer a discounted soft drink card which allows children to have unlimited beverages for a low, set price for the week. Some of the lines which offer this program include Carnival, Royal Caribbean, and Disney Cruise Line. If your kids are electronic game aficionados, then you should consider setting a reasonable limit for how much you are willing to play at the game arcade. Many lines have cards that you can purchase, which debit the amount of each game played. Ditto for cyber cafe use. Internet access rates are coming down, but it's still much more than you're used to at home, and teens addicted to IMing and Facebook can run up big bills quickly.
* Be careful about nickel-and-dime add-ons: Some ships have been charging extra fees for the new activities that lured you aboard their vessels in the first place. A few years back on Royal Caribbean's heavily promoted Voyager of the Seas, a 90-minute rock climbing session (way longer than most kids could take) cost $8, and one hour of Internet surfing costs $30. Passenger dissatisfaction with extra fees (mini-golfing at $3 per round, etc.) finally convinced RCCL to terminate the practice. However, mysterious add-ons continue to thrive, especially during the holidays when, for example, on Holland America ships, cheerful stewards in elf caps walk around with trays of tempting egg-nog, then slap you with an invoice as soon as you accept. Also be wary of food service: When Costa Cruises began charging for its special a la carte Italian restaurant, originally a big lure on the Italian vessel known for its fine cuisine, several other lines followed suit. Meal "premiums" are now common, especially for the a la carte and fine dining venues on the more upscale cruise lines.
*Cruising outside the United States with the family?
The professional sailors at Cruise Lines International Association (CLIA) note that in today's global economy, families should carry a diversified wallet that includes a combination of payment options such as credit and charge cards, or small amounts of currency and travelers checks, which can be distributed to responsible teens. The widely accepted American Express Travelers Cheques can help provide international cruise travelers with peace of mind, because unlike cash, Travelers Cheques are fully refundable if they are lost or stolen, usually within 24 hours. And with fluctuating European currencies, using prepaid travelers' checks is often a better value than extracting currency from a foreign ATM or using a credit card that adds an international transaction fee to every purchase. Onboard, extra travelers checks can be used to settle incidental purchases such as onboard activities, spa treatments, shore excursions and tipping. 
Save on Shore Excursions
Since shore excursions are credited directly to your on-board account, you may not realize how much they are adding to your bill until the end of your cruise. These excursions can get particularly costly when you are booking them for a family of four or more. If there is a must-see excursion, check to see if the line offers discounted children's rates for it. Additionally, before you leave for your cruise, do some Internet research. Companies such as www.portpromotions.com often offer the same shore excursions as the major cruise lines, but at a slightly lowered rate.
Another way to avoid sticker shock on the last night of your voyage is to do some research ahead of time and explore more ports independently. When cruising the Caribbean or Bahamas, ask the Shore Excursions Desk for some suggestions of public beaches with restroom facilities that can be reached by cab. It is far cheaper to pay for one taxi for your whole family, and perhaps a $5 fee to use a beach, than to pay an average of $35 per person for a half-day excursion.
Dear Reader: This page may contain affiliate links which may earn a commission if you click through and make a purchase. Our independent journalism is not influenced by any advertiser or commercial initiative unless it is clearly marked as sponsored content. As travel products change, please be sure to reconfirm all details and stay up to date with current events to ensure a safe and successful trip.
---